Return of our national GMI MC ("Master of Chess"), present despite a delay caused by the usual strike scum, who make a specialty of not missing (almost) any class, birthday or not. A wager was made: your "master bucket" committed himself, taking advantage of the imminent conclusion (for him) of the famous "citizen" obligation to waste his time, by thousands of hours, to fill the hole of the "SS" and the deficit of a thousand billion oïros, to give one lesson a week (instead of the usual 2 or 3) if a slightly less complacent government forbids the strike in public transport.
---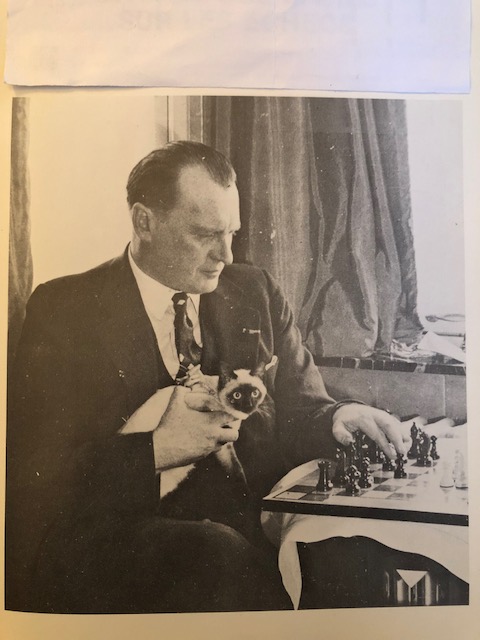 To celebrate his presence, an immortal masterpiece, the favourite game of a very great world champion, the one of whom Spielmann used to say: "I can combine as well as he does, but I never reach the positions he gets, in which these combinations are possible".
We can go further in the analysis of the winner, but, as Igor Zaïtsev used to say, "It is always easier to find a nugget in the middle of riches already amassed by someone else". The author of this sentence knows a lot about wealth, having spent his whole life communicating nuggets to Karpov, which has been a great help to him in his career.
---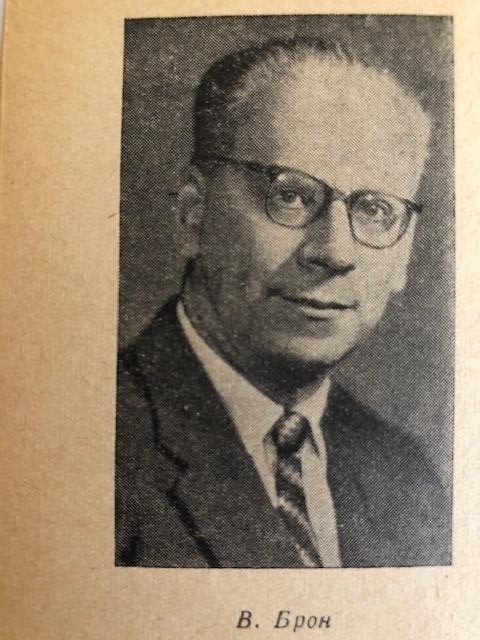 To accompany this brilliant new season, a festival of generosity where White, starting with one more Rook, finishes with the same Rook against... two Queens. Then two exquisite Romanian twins. And four "minor" pieces become three, against a pawn that becomes Queen.
Mate in 4 moves: we would like to play Bf6, to push the pawn and then Bh3, wouldn't we? But where to place it ? Followed by a helpmate with 3 solutions where the white game would be monotonous without... the black lines.
At the dinner table, a problem was quickly solved by a participant (guess which one). Had he ever seen this problem before? Yes, or rather no: he had already composed it! Finally, to be more accurate, he had composed a... much better problem, and... three years earlier!
Master's diagrams
[Event "4#"] [Site "?"] [Date "1906.??.??"] [Round "?"] [White "Hoeg, N."] [Black "0125.35"] [Result "1-0"] [SetUp "1"] [FEN "8/8/4BB2/5PPK/5N2/pp2pN2/p1p1P3/2Rn3k w - - 0 1"] [PlyCount "1"] [EventDate "1906.??.??"] [SourceDate "2010.01.01"] 1. -- 1-0 [Event "h#3 3 sol"] [Site "?"] [Date "1962.??.??"] [Round "?"] [White "Paros, G."] [Black "3670.56"] [Result "1-0"] [SetUp "1"] [FEN "8/r3p3/p3p1q1/PBk2b2/1b2P1p1/p1rPP3/1pP5/1K6 b - - 0 1"] [PlyCount "1"] [EventDate "1962.??.??"] [SourceDate "2010.01.01"] 1... -- 1-0 [Event "?"] [Site "?"] [Date "1970.??.??"] [Round "?"] [White "Dorogov, Y."] [Black "+4140.31h8h5"] [Result "1-0"] [SetUp "1"] [FEN "7K/P7/3q4/6bk/4P3/1R2p3/2Q3P1/4B3 w - - 0 1"] [PlyCount "19"] [EventDate "1970.??.??"] [SourceDate "2010.01.01"] 1. g4+ $8 (1. Rb7 $2 Qf8+ 2. Kh7 Qh6+ $8 3. Kg8 Qe6+ $8 4. Rf7 (4. Kf8 Qd6+) 4... Qe8+ $8 5. Kg7 Bh6+ $8 6. Kf6 Bg5+ $8) (1. Qd1+ $2 Qxd1 $8 2. a8=Q Bf6+ $3 (2... Qxe1 $2 3. Qe8+ Kh4 4. Qd7 $1 Kg3 5. Qh3+ $1) (2... Qxb3 $2 3. Qe8+ $8 Kh6 4. Qf8+ $8 Kh5 5. Qf3+) 3. Kg8 Qg4+ $1 (3... Qxb3+ $1 4. Qd5+ Qxd5+ 5. exd5 Bh4 6. g3 Bxg3 7. Bxg3 Kg4 $8 8. Be1 Kf5 $8 9. Bc3 e2 $8 10. d6 Ke6 $8 $11) 4. Kf7 Qg6+ $1 5. Ke6 Bc3+ 6. Kd5 Qf7+ $8) 1... Kh6 (1... Kxg4 2. Qe2+ (2. Qg2+ Kh5 3. Qh3+ Kg6 4. Qh7+ Kf6 5. e5+) 2... Kh3 (2... Kf4 3. Qxe3+) 3. Qf3+) (1... Kg6 2. e5+ $8) 2. Qh2+ $3 {[#]} (2. Rb6 $2 Bf6+ $8) 2... Qxh2 (2... Kg6 3. Qh7+ (3. Qxd6+) 3... Kf6 4. Qf5+ Ke7 5. Rb7+) 3. Rb6+ $8 Bf6+ 4. Rxf6+ $8 (4. Kg8 $4 Qa2+ 5. Kf8 Kg6) 4... Kg5+ 5. Bh4+ $3 {[#]} (5. Kg7 $2 Qc7+ $1 6. Rf7 Qe5+) 5... Qxh4+ (5... Kxg4 6. a8=Q Qxh4+ 7. Kg7 $8) (5... Kxh4 6. Rh6+) 6. Kg7 $8 e2 ( 6... Qg3 7. a8=Q Qc7+ 8. Rf7 $8 Qe5+ 9. Kg8) 7. a8=Q $8 e1=Q {Thus white have chosen to play Queen & Rook against two Queens. Is this right reasonable ?} 8. Qb8 $3 {[#]A mating threat, certainly, but...} (8. Qd5+ $2 Kxg4 9. Qf5+ (9. Rg6+ Kh3) 9... Kg3 10. Rg6+ Kh2 $8 11. Rh6 Qc3+ 12. e5 Qc7+ $8) (8. Qd8 $4 Qa1 $19) (8. Qc8 $2 Qxe4 $8 9. Rf5+ Kxg4 $11) (8. Rg6+ $2 Kf4 9. Qb8+ Kf3 $11) 8... Qxe4 (8... Qh7+ 9. Kxh7 Kxf6 10. Qd6+ Kf7 (10... Kg5 11. Qg6+ Kh4 12. Qf5 Qb1 13. e5) 11. Qd5+ Ke7 12. g5) (8... Kxg4 9. Rf4+ $8 Kh3 10. Rxh4+ Qxh4 ( 10... Kxh4 11. Qf4+ Kh3 12. e5 Qg1+ 13. Kf6 Qa1 14. Qe4 Qc3 15. Kg6) 11. Qe5 $1 Qg4+ 12. Kh6 $1 Kg2 13. Qg5 Kf3 14. e5 $1 $18) 9. Qf4+ $3 {[#]Ah ! They had another Queen in excess.} Qxf4 10. Rg6# $1 {[#]Tableau.} 1-0 [Event "?"] [Site "?"] [Date "1999.??.??"] [Round "?"] [White "Micu, N."] [Black "+0042.01f6h7"] [Result "1-0"] [SetUp "1"] [FEN "6N1/1b5k/5K2/8/1p6/5N1B/8/8 w - - 0 1"] [PlyCount "21"] [EventDate "1999.??.??"] [SourceDate "2010.01.01"] 1. Ng5+ $8 (1. Ne7 $2 Bxf3 $8 2. Bf5+ Kh8 $8 3. Kg6 Be2 $1 4. Kh6 {(threatening mat in 2)} Bc4 $8 5. Bh7 Bf7 $8 6. Bg8 Bb3 $3 7. Bxb3 {pat}) 1... Kxg8 2. Be6+ $8 Kh8 (2... Kf8 3. Bf7 $8 {suivi du mat}) 3. Kf7 $3 {[#]threatening Kf8 followed by Nf7+ and Bf5#.} Ba6 4. Kf8 $8 Bd3 5. Bg8 $8 Bg6 6. Bh7 $3 Bh5 (6... Bxh7 7. Nf7#) (6... Be8 7. Kxe8) 7. Bc2 $1 b3 8. Bd3 $1 b2 9. Bb1 $3 {ZZ[#]} Bg6 {This defence would lead to a stalemate without the pawn: this is what would happen in the case of White to move in the ZZ: Bc2 b1Q Bxb1 Bg6!!.} 10. Bxg6 $8 b1=Q 11. Nf7# {See twin with bPa5. The try becomes the solution and vice versa.} 1-0 [Event "?"] [Site "?"] [Date "1999.??.??"] [Round "?"] [White "Micu, N."] [Black "+0042.01f6h7"] [Result "1-0"] [SetUp "1"] [FEN "6N1/1b5k/5K2/p7/8/5N1B/8/8 w - - 0 1"] [PlyCount "21"] [EventDate "1999.??.??"] [SourceDate "2010.01.01"] 1. Ne7 $8 (1. Ng5+ $2 Kxg8 $8 2. Be6+ Kh8 $8 3. Kf7 Ba6 $8 4. Kf8 Bd3 $8 5. Bg8 Bg6 $8 6. Bh7 Bh5 $8 7. Bc2 a4 $8 8. Bxa4 {threatening mat in 2)} Bg6 $8 9. Bb3 Bb1 10. Bg8 Bg6 $1 (10... Ba2 $1)) 1... Bxf3 2. Bf5+ $8 Kh8 (2... Kh6 3. Bg6 $8) 3. Kg6 $3 {[#]} Bd1 4. Kh6 $8 Bb3 5. Bh7 $8 Bf7 6. Bg8 $3 {[#]} Be8 {There is no the equivalent of defence ...Bb3!! in the twin. It would be necessary that the pawn or in a3 for ...Ba2!!.} (6... Bxg8 7. Ng6#) 7. Bb3 $1 a4 8. Bc4 a3 9. Ba2 $3 {ZZ[#]} Bf7 (9... -- 10. Bb3 a2 $8 11. Bxa2 Bf7 $3 $11) (9... Bh5 10. Kxh5 $8) 10. Bxf7 $8 a2 11. Ng6# {see twin with bPb4.} 1-0 [Event "?"] [Site "?"] [Date "1965.??.??"] [Round "?"] [White "Bron, V."] [Black "+0022.02d1b7"] [Result "1-0"] [SetUp "1"] [FEN "N7/1k6/2N5/7B/5B2/8/1p4p1/3K4 w - - 0 1"] [PlyCount "25"] [EventDate "1965.??.??"] [SourceDate "2010.01.01"] 1. Na5+ $8 (1. Nd8+ $4 Kc8 $8 2. Nb6+ Kxd8 3. Bg5+ Kc7 4. Bf4+ Kb7 $8 $19) 1... Ka6 (1... Kxa8 2. Bf3+ $8 Ka7 3. Be3+ $8 Ka6 4. Kc2) (1... Kc8 2. Nb6+ $8 Kd8 3. Nc6#) (1... Ka7 2. Be3+ $8) 2. Nc7+ $8 (2. Be2+ $4 Kxa5 3. Bd2+ Ka4 4. Nb6+ Kb3 5. Bc4+ Ka3) 2... Kxa5 3. Bd2+ $8 Ka4 (3... Kb6 4. Be3+ $8) 4. Be8+ $8 Kb3 (4... Ka3 5. Nb5+ $8 Kb3 (5... Ka2 6. Nc3+ $8) 6. Bf7+ $8 Ka4 7. Nc3+ $8) 5. Bf7+ $8 Ka4 (5... Ka3 6. Nb5+ $8) 6. Kc2 $8 b1=Q+ (6... g1=Q 7. Bb3+ $8 Ka3 8. Nb5#) 7. Kxb1 g1=Q+ 8. Ka2 $3 (8. Kc2 $2 Qc5+ $1 9. Kb2 Qd4+) 8... Qg8 $1 { Blackmail of stalemate.} 9. Bd5 $3 {ZZ[#]} (9. Be6 $2 Qf7 $3) 9... Qf7 $1 {Continue to parry the mat, but...} (9... Qe6 10. Nxe6 $8) (9... -- $11 10. Ne6 Qc8 $8) 10. Ne6 $3 {[#]} Kb5 (10... Qe8 11. Bb3+ $1 Kb5 12. Nc7+ $8) (10... Qd7 11. Nc5+) 11. Nd4+ $8 Ka4 12. Bb3+ $3 {[#]} (12. Be6 $6 Qb7 13. Bb3+ $8) 12... Qxb3+ 13. Nxb3 $8 { JB in "Endgame magic" states that the author had first made start study at the 3rd move, won a prize with this version, then lengthened the sauce.} 1-0 [Event "Baden-Baden"] [Site "Baden-Baden"] [Date "1925.??.??"] [Round "?"] [White "Reti, R."] [Black "Alekhine, A."] [Result "0-1"] [ECO "A00"] [PlyCount "80"] [EventDate "1925.??.??"] [EventType "tourn"] [EventRounds "20"] [EventCountry "GER"] [SourceDate "2010.01.01"] 1. g3 e5 2. Nf3 e4 3. Nd4 d5 (3... c5 4. Nb3 (4. Nb5) 4... c4 5. Nd4 Bc5 6. c3 Nc6 {"reducing white "development" ad absurdum" (AA, not much admirer of the modernity-sic).} 7. Nxc6 bxc6 8. Bg2 d5 (8... Nf6) 9. O-O Ne7 10. b3 h5 (10... cxb3 11. axb3 h5 12. d3 h4) (10... O-O 11. bxc4 Bf5) 11. bxc4 h4 12. d4 (12. cxd5 $2 hxg3 13. hxg3 Qxd5) 12... exd3 13. exd3 hxg3 14. hxg3 Be6 15. Nd2) 4. d3 exd3 (4... Nf6) (4... c5 5. Nb3 exd3 6. Qxd3 (6. cxd3)) 5. Qxd3 (5. cxd3) 5... Nf6 6. Bg2 Bb4+ (6... Be7 {("black squares security" AA)} 7. O-O Na6) 7. Bd2 (7. c3 {will leave d3 weak after e2-e4}) 7... Bxd2+ 8. Nxd2 O-O (8... Nbd7 9. c4 (9. Qe3+ Qe7) 9... Ne5 (9... c5 $6 10. Nb5)) 9. c4 $1 {"Except for its eccentric first move, Réti plays the opening very well" (AA).} Na6 (9... c5 $2 10. N4b3 {AA} dxc4 11. Qxc4) (9... c6 10. cxd5 Nxd5) 10. cxd5 Nb4 (10... Nxd5) 11. Qc4 Nbxd5 12. N2b3 (12. O-O Nb6 (12... c6 13. e4) 13. Qd3 c5 14. Nb5) 12... c6 13. O-O Re8 14. Rfd1 (14. e4 $1 Nb6 (14... Nxe4 15. Nxc6 bxc6 16. Bxe4 ) 15. Qc2 Be6 16. Nxe6 Rxe6 17. Rad1) (14. h3 Qe7 (14... Ne4 15. Nxc6 bxc6 16. Bxe4 Bxh3)) 14... Bg4 (14... Qb6) 15. Rd2 (15. h3 Bh5 {AA} 16. Nc5 Qe7 17. Re1 (17. Rd2 $2 Ne3 $1) 17... Nb6) (15. Nc5 Qe7) 15... Qc8 16. Nc5 {Eccentric or no, White driver has a certain advantage.} Bh3 (16... b6 17. Ncb3 Bd7 (17... c5 18. Nb5) 18. Rc1 Ne7 (18... Ne4 19. Rdd1) 19. e3 (19. Nxc6 {with a Qc4 after general exchange and ...Qa6}) 19... c5 20. Nb5 (20. Bxa8 Qxa8 21. Nb5 Qf3 $1) 20... Bxb5 21. Qxb5 Rb8 22. Qc4 h6 23. e4 {with massage}) 17. Bf3 ( 17. Bxh3 Qxh3 18. Nxb7 $6 Ng4 $1 19. Nf3 Nde3 $1 {[#]} 20. fxe3 Nxe3 21. Qxf7+ Kh8 22. Nh4 Rf8 {AA} 23. Nd6 (23. Qh5 Rf1+) 23... Rxf7 24. Nxf7+ Kg8 25. Ng5 Qg4 26. Ngf3 Qe6 27. Ng2 $15) 17... Bg4 18. Bg2 Bh3 19. Bf3 Bg4 20. Bh1 {Refusal to Alekhine's draw proposal !} (20. Bg2 {: triple repetition}) 20... h5 $1 {[#]} 21. b4 (21. e4 Nb6 (21... b6) 22. Qc3 Qc7 23. b4 Nbd7) (21. h4) (21. Rc1 h4 22. Qb3) 21... a6 22. Rc1 (22. a4 h4 23. Rda2 hxg3 24. hxg3 Qc7 25. b5 Re3 ( 25... cxb5 26. axb5 b6) 26. Bxd5 (26. Ra3 $2 axb5) 26... cxd5 27. Qc1 Rxg3+) ( 22. e4 b6 $1) 22... h4 23. a4 hxg3 24. hxg3 Qc7 25. b5 {"Logical but risky" (AA).} (25. e4 Nb6 (25... Ne7 26. a5) 26. Qb3 Nbd7 {AA} (26... Rad8 {AA})) (25. a5) 25... axb5 26. axb5 Re3 $3 {[#]"Suddenly the safety of the White King is compromised. The daring rook can't be taken" (Kasparov). Such a commentary does not eat bread and dispenses with analysis.} (26... Ne3 27. Qd3) 27. Nf3 $2 {Objectively, White may perhaps be able to maintain an advantage, but by means of difficult moves, which "human" analysts have not known about. detect. While there are many ways to end up very badly with the White. This is a sign that the black design is grandiose..} (27. fxe3 $2 Qxg3+ 28. Bg2 Nxe3) (27. Bg2 $6 Rxg3 $1 28. e3 $1 (28. fxg3 $2 Ne3 29. Qd3 Qxg3) (28. e4 Rxg2+ 29. Kxg2 Nf4+ 30. Kh1 Qe5 31. bxc6 Qh5+) (28. e4 Rxg2+ 29. Kxg2 Nf4+ 30. Kg1 b6) 28... Nxe3 29. fxe3 Qe5 (29... Nd5 30. bxc6 Nxe3 31. cxb7)) (27. Bf3 $11 Bxf3 28. exf3 cxb5 29. Nxb5 (29. Qxb5) 29... Qa5 30. Rxd5 Re1+ 31. Rxe1 Qxe1+ 32. Kg2 Nxd5 $8 (32... Ra1 $2 {AA} 33. Rd8+ $8 Kh7 {(Ce8 Rh3)} 34. Qh4+ $8 Kg6 35. f4 $8 $18) (32... b6 $2 33. Nd3) 33. Qxd5 Ra1 34. Qd8+ Kh7 35. Qh4+ $8 Kg8 $11) (27. Kh2 $1 Raa3 $1 {[#]} (27... Re5 28. bxc6 bxc6 29. Nd3 Rh5+ 30. Kg1 Re8 31. Rb2) (27... Bh5) 28. Nd3 $1 {(not considered by the analysts, but logical: interrupts the original doubling of bRs on the 3rd rank, but, unlike Ncb3, by prohibiting ...Qe5)} (28. fxe3 $2 Nxe3 { AA} 29. Qb4 Nf1+ $1 30. Kg1 Qxg3+ 31. Bg2 (31. Kxf1 Bh3+) 31... Ne3) (28. Ncb3 $6 Qe5 $1 (28... Bd7 29. Bf3) (28... Nh5 29. Bf3 $1) 29. bxc6 (29. fxe3 {(non Fxd5? cxd5)} Qh5+ 30. Kg1 Qh3 31. Bxd5 (31. Bg2 Qxg3) 31... Nxd5 $1 (31... Qxg3+) 32. Nf3 Qxg3+ 33. Kh1 Bxf3+ $1 (33... Nxe3 34. Rd8+ Kh7 35. Ng5+ Kh6 36. Nxf7+ Kg6 37. Nh8+ Kh6 $11) 34. exf3 Qxf3+ 35. Kh2 Qxe3 $1 36. Rxd5 (36. Rd3 Qf2+ 37. Kh1 Ra2 38. Rd2 Rxd2 39. Nxd2 Qxd2) (36. Re2 Qh6+ 37. Kg1 Rxb3) 36... cxd5 37. Qc8+ Kh7 38. Qc2+ g6 $17) 29... bxc6 30. fxe3 Qh5+ 31. Kg1 Qh3 $1 {AA} 32. Bxd5 (32. Bf3 Qxg3+ 33. Kh1 $11) 32... Nxd5 33. Nf3 Qxg3+ (33... Nxe3 $2 34. Rd8+) 34. Kh1 Bxf3+ 35. exf3 Qxf3+ 36. Kh2 Qxe3 37. Qxc6 Rxb3 38. Qc8+ Kh7 39. Qf5+ Kh6 40. Rc6+ g6 41. Rxg6+ fxg6 42. Qf8+ Kh7 $11) (28. Ndb3 $6 Re5 $36 (28... Qe5 29. fxe3 Qh5+ 30. Kg1 Qh3 31. Bxd5 Qxg3+ 32. Kh1 Qh3+)) (28. Rd3 Rexd3 (28... Nb6 29. Qb4) 29. Nxd3 Qd6) 28... Qa5 $1 (28... Rxg3 $2 29. fxg3 Nh5 30. Rg1 Ne3 31. Qc1 Rc3 32. Qe1 $18) (28... Ne4 $6 29. Bxe4 Rxe4 30. Qxd5 cxd5 31. Rxc7 Rxd4 32. Rxb7 (32. b6 $1) 32... Bxe2 {(Ff5 b6)} 33. Rxe2 Raxd3 34. Rb8+ Kh7 35. Re7 $16) (28... Nh5 $2 29. Qxd5 (29. Bxd5 $2 Rxg3 $3 {(no Nxg3? Bxf7+ followed by Kg2 or Nf4 depending on the King's move)} 30. Bxf7+ $8 Kh8 {(sur Rf8?? Dc5+ et Ce5+)} 31. fxg3 Qxg3+ 32. Kh1 Qh3+ 33. Kg1 Nf4 $3 {[#]} 34. e4 Qe3+ 35. Kh1 Qxe4+ 36. Kh2 Rxd3 $19) (29. Nf3) (29. Bf3 Bxf3 30. Nxf3 Raxd3) (29. Nxc6 $1 {(seems to be stronger)} Nxg3 {(on ...Rxg3 follow Ne7+ Qxe7 Bxg3)} 30. Nce5 $1 Qxc4 31. Nxc4 Rxe2 32. Rxe2 Nxe2 33. Nxa3 Nxc1 $18) 29... Nxg3 $1 (29... Rxg3 $2 30. Qe5) 30. Kg1 Nxe2+ (30... Qa5 31. bxc6 Qxd2 32. cxb7 Re8 33. Rb1 Rxd3 34. b8=Q Qd1+ 35. Rxd1 Rxd1+ 36. Kg2 Rxb8 37. fxg3 Bxe2 38. Qe5 Rd8 39. Nf5) 31. Nxe2 Rxe2 32. Qc5 $14 Rxd2 33. Qxa3 Qd8 34. Ne1 cxb5 35. Bxb7 $14) 29. Qc2 (29. Rb2 Ra4 30. Qc2 Re8 $11) 29... cxb5 (29... Rc3 30. Qb2) (29... Re8 30. bxc6 Rc3 31. Qb2 Rxc1 32. Qxc1 bxc6 33. Nxc6 Qc7 34. Qc5 $14) 30. fxe3 (30. Bxd5 Nxd5 31. Qb2 Re4 32. Nc5 Re5) 30... Nxe3 31. Qc5 (31. Qb2 Nc4) 31... Qxd2 32. Qxa3 Bxe2 33. Kg1 Nc4 $1 (33... Bxd3 $2 34. Qc3) 34. Qc3 Qxd3 35. Qxd3 Bxd3 36. Nxb5 $14) (27. Rd3 Rxe2 (27... Bxe2 $2 28. Nxe2 Rxe2 29. Rxd5) 28. Nxb7 ( 28. bxc6 bxc6 29. Nxc6 Qxc6 30. Bxd5 Nxd5 31. Qxd5) 28... Qxb7 29. bxc6 (29. Nxe2 Bxe2 30. bxc6)) (27. Bxd5 cxd5 28. Qb4 Rxg3+ (28... Ree8)) (27. bxc6 $2 Rxg3+ 28. Bg2 Ne3 $1 29. fxe3 Bh3 $19) 27... cxb5 $1 28. Qxb5 (28. Qd4 Ra4 ( 28... Re4) 29. Nxa4 Qxc1+ 30. Rd1 Qc7 (30... Qc2)) 28... Nc3 $1 (28... Rc3 29. Rxc3 Nxc3 30. Qb4 $8 Ra1+ 31. Kh2 Nxe2 $1 32. Bg2 (32. Rxe2 Rxh1+ $1) 32... Ra5 $17) 29. Qxb7 (29. Qc4 b5 $1 {AA} 30. Qb4 Nxe2+) (29. Qb2 Ra2 $1 30. Qxa2 Nxa2 31. Rxa2 Re8 $17) 29... Qxb7 (29... Nxe2+ 30. Rxe2 Qxb7 31. Rxe3 $1 {AA}) 30. Nxb7 Nxe2+ 31. Kh2 {The Rook e3 remains under attack, but he follows a fantastic whirlpool where each of the 10 units plays its role.} (31. Kf1 Nxg3+ 32. fxg3 Bxf3 33. Bxf3 Rxf3+ 34. Kg2 Raa3 (34... Rxg3+ 35. Kxg3 Ne4+) 35. Rd8+ Kh7 36. Rh1+ Kg6 37. Rh3 Rfb3 $1 $19 {AA} 38. Nc5 Rb2+) (31. Rxe2 Rxe2) 31... Ne4 $3 {[#] The Queens have disappeared, but the interplay of figures is even more complex that in their presence !} (31... Nxc1 32. fxe3 $11) (31... Rxf3 32. Rxe2 Rf5 ( 32... Rxg3 33. fxg3 Bxe2 $11) 33. Rb2 $11) 32. Rc4 (32. Rd8+ Rxd8 33. fxe3 Rd5 $1 34. Rc4 N2xg3 35. Bg2 Nf1+ $1 {[#]} (35... Bxf3 36. Bxf3 Nf1+ 37. Kh1 {(Rh3 Cg5+)} f5) (35... Be6) 36. Kg1 (36. Bxf1 Bxf3) 36... Rd1) (32. fxe3 Nxd2 $1 {AA} 33. Nxd2 Nxc1) (32. Rc7 Nxf2) 32... Nxf2 $1 {[#]} (32... Bxf3 33. Rxe4 $3 {AA[#]} Bxe4 34. fxe3 Bxh1 35. Kxh1 Nxg3+ 36. Kg2 Ne4 37. Rd8+ Rxd8 38. Nxd8 $17) (32... Nxd2 33. Nxd2 {AA} Rd3 34. Nc5 $1 (34. Rxg4 $2 Rxd2) (34. Ne4 Ra6 {(or ...Nd4)}) 34... Rxd2 35. Bxa8) (32... Rxf3 33. Rxe2 Rxf2+ 34. Rxf2 Nxf2 35. Bd5) 33. Bg2 (33. Ng5 Nxh1 34. Kxh1 Rxg3 (34... Nxg3+ 35. Kg2 Bh5 36. Ra4 Rf8) 35. Kh2 Rf8 ( 35... Bh5) 36. Rc7 Re3 (36... f6 $2 37. Rxe2 Bxe2 38. Kxg3 fxg5 39. Re7) 37. Nd6 (37. Rc4 f5) 37... f6) 33... Be6 $1 (33... Ne4 $1 34. Rdc2 (34. Rb2 Bxf3 35. Bxf3 Rxf3 36. Rxe2 $8 Nxg3) 34... Ra6 $1 {[#]} (34... Bxf3 35. Bxf3 Rxf3 36. Rxe2 Nxg3 37. Kg2 {(for Nxe2 Kxf3 and the bN is in difficulty)} Raa3 38. Re8+ Kh7 39. Rh4+ Kg6 40. Rg4+ Kf6) 35. Nh4 N2xg3 36. Nc5 Rh6 37. Nxe4 Rxh4+ 38. Kg1 Nxe4 39. Bxe4 g5 $19) 34. Rcc2 (34. Rb4 Ng4+ 35. Kh3 g5 $1 $19) 34... Ng4+ 35. Kh3 (35. Kh1 Ra1+ {AA}) 35... Ne5+ 36. Kh2 Rxf3 $1 37. Rxe2 Ng4+ 38. Kh3 (38. Kg1 Ra1+) 38... Ne3+ 39. Kh2 Nxc2 40. Bxf3 Nd4 (40... Nd4 41. Rf2 (41. Rxe6 Nxf3+ 42. Kg2 fxe6 43. Kxf3 Kf7) 41... Nxf3+ 42. Rxf3 Bd5) 0-1