Master's word
---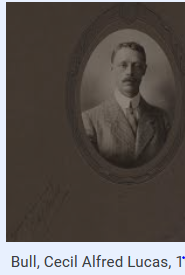 A little 3# training, by a little known South African, who looks like a Czech, at least in his style. The 1st & 3rd seem to us the least easy.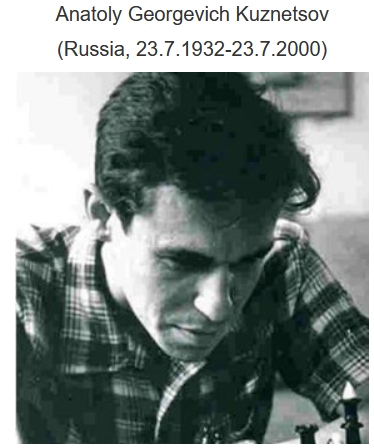 The studies are of two kinds: those that make one think of a middle game, even with little material, and those that are undoubtedly endgames. Here is one of each. A Bishop and Knight against Queen, then King against Rook, with the furtive support of a Knight. A common point between the two: a promotion on the same square, and of the same nature.
A part of the famous Bandar-Log, when it still showed an undeniable alacrity. But, as we know, he is now retired (at 42 years old, there are some who know how to bask, railway workers will be jealous...).
Retired, not for the chatting. He reminds me of what we used to say about a media clown: "a third worldist, two-thirds worldly". Note from 2016]
On the 20th move, Black must make the right decision. They will choose the wrong one. GK's comments are divided into 4 categories: those improved by Igor Stohl, those improved by the listeners of our course (and possibly the speaker), those improved by the silicon monster, and those that are good.
A good regalade.
Master's diagrams
[Event "3#"] [Site "?"] [Date "1928.??.??"] [Round "?"] [White "Bull, C."] [Black "1352.26"] [Result "1-0"] [SetUp "1"] [FEN "3B3K/bp1P2N1/p1Nk4/1p1B4/1p6/r3p2p/1P6/7Q w - - 0 1"] [PlyCount "1"] [EventDate "1928.??.??"] [SourceDate "1999.11.16"] 1. -- 1-0 [Event "3#"] [Site "?"] [Date "1600.??.??"] [Round "?"] [White "Bull, C."] [Black "1014.06"] [Result "1-0"] [SetUp "1"] [FEN "5N1K/2n1p3/7Q/8/6k1/1Bp1ppp1/6p1/8 w - - 0 1"] [PlyCount "1"] [EventDate "1600.??.??"] [SourceDate "1999.11.16"] {Unknown date.} 1. -- 1-0 [Event "3#"] [Site "?"] [Date "1896.??.??"] [Round "?"] [White "Bull, C."] [Black "1051.13"] [Result "1-0"] [SetUp "1"] [FEN "7b/2K5/8/2B1k3/3pN2p/1Q5p/7P/1B6 w - - 0 1"] [PlyCount "1"] [EventDate "1896.??.??"] [SourceDate "1999.11.16"] 1. -- 1-0 [Event "3#"] [Site "?"] [Date "1917.??.??"] [Round "?"] [White "Bull, C."] [Black "1042.22"] [Result "1-0"] [SetUp "1"] [FEN "1K4b1/4B1Np/4N2P/4k3/6p1/6P1/8/7Q w - - 0 1"] [PlyCount "1"] [EventDate "1917.??.??"] [SourceDate "1999.11.16"] 1. -- 1-0 [Event "3#"] [Site "?"] [Date "1919.??.??"] [Round "?"] [White "Bull, C."] [Black "1012.13"] [Result "1-0"] [SetUp "1"] [FEN "8/7B/3p4/2p1P3/1pNk4/1QN5/8/5K2 w - - 0 1"] [PlyCount "1"] [EventDate "1919.??.??"] [SourceDate "1999.11.16"] 1. -- 1-0 [Event "?"] [Site "?"] [Date "1990.??.??"] [Round "?"] [White "Kuznetsov, An G & Pervakov O"] [Black "[+3011.62a7c6]"] [Result "1-0"] [SetUp "1"] [FEN "8/K2p1p1B/2k1PP2/6P1/4NP2/2P4q/3P4/8 w - - 0 1"] [PlyCount "33"] [EventDate "1990.??.??"] [SourceDate "1999.11.16"] 1. e7 $8 (1. exf7 $4 d5 $1 2. f5 Qh2 $19) 1... Qe6 (1... Qf1 2. e8=Q Qa1+ 3. Kb8 Qb2+ 4. Kc8 Qb7+ 5. Kd8 Qb8+ 6. Ke7) 2. c4 $8 Kc7 (2... d6 3. Bf5 $1) (2... Qxc4 3. e8=Q Qd4+ 4. Ka8 $8 Qa4+ 5. Kb8 {as above}) 3. Nd6 $3 {[#]} Kxd6 (3... Qe1 4. Nb5+ $8 Kc6 5. Kb8 d5 6. Nc7) (3... Qxd6 4. e8=N+ $8) 4. Kb6 $8 Qxc4 ( 4... Qe1 5. c5+ $3 (5. Bd3 $2 Qg1+ 6. Ka6 Qc5 7. e8=Q Qb6+ $1) 5... Kd5 6. Bf5 $1 (6. Kc7 $1 Kxc5 7. Kd8) 6... Qxd2 (6... Kc4 7. Bxd7) 7. e8=Q) 5. e8=N+ $3 {[#]} ( 5. e8=Q $2 Qb4+) 5... Kd5 (5... Ke6 6. Bf5+ (6. Nc7+ {: text}) 6... Kd5 7. Nc7+) 6. Nc7+ $8 Kd6 7. Nb5+ $8 Ke6 (7... Kd5 8. Be4+ {: text}) 8. Bf5+ $8 Kd5 9. Be4+ $3 {[#]} Ke6 (9... Qxe4 10. Nc3+) (9... Kxe4 10. Nd6+) 10. Nc7+ $8 (10. Bd5+ $2 Kxd5) 10... Kd6 11. Ne8+ $8 Ke6 12. Ng7+ $8 Kd6 13. Nf5+ $8 Ke6 14. Bd5+ $3 {[#]} Qxd5 (14... Kxd5 15. Ne3+) 15. Ng7+ $8 Kd6 16. Ne8+ $8 Ke6 17. Nc7+ $8 1-0 [Event "?"] [Site "?"] [Date "1993.??.??"] [Round "?"] [White "Kolesnikov, E."] [Black "[=0300.31g7f5]"] [Result "1/2-1/2"] [SetUp "1"] [FEN "1r6/6K1/4P2p/P1P2k2/8/8/8/8 w - - 0 1"] [PlyCount "27"] [EventDate "1993.??.??"] [EventType "rapid"] [SourceDate "1999.11.16"] 1. Kf7 $8 (1. e7 $2 Ke6 $19) 1... Rh8 $1 (1... Ke5 $2 2. e7 Kd5 3. a6 $1 $18) ( 1... h5 $2 2. e7 h4 3. a6 h3 4. a7 $18) 2. e7 $8 (2. Kg7 $2 Ra8 (2... Re8 $1) 3. Kf7 Ke5 $1 4. e7 Kd5 $1 $19) 2... Rh7+ 3. Kf8 $8 (3. Ke8 $2 Ke6 4. Kd8 Rxe7) 3... Kf6 4. e8=N+ $3 {[#]} (4. e8=Q $2 Rh8#) 4... Ke5 $1 (4... Ke6 5. Ng7+ $8 (5. c6 $2 Rh8+) (5. Nd6 $2 Ra7) 5... Kd5 (5... Kd7 6. Kg8) 6. Kg8 Rxg7+ 7. Kxg7 h5 8. a6 $8 Kc6 9. Kf7 h4 10. Ke7 $1 (10. a7 $1) 10... h3 11. a7 Kb7 12. c6+ Kxa7 13. c7 $11) (4... Kg6 5. c6 Ra7 $6 (5... Rf7+ 6. Kg8 Re7 7. Kf8 Rf7+) 6. c7 Ra8 7. Ke7 h5 8. Nd6) 5. c6 $8 (5. Ng7 $2 Rh8+ $1 (5... h5 $1 6. a6 (6. Kg8 Rh6 $8) ( 6. c6 Rxg7 7. Kxg7 Kd6 $8) 6... h4 7. Kg8 (7. a7 Rh8+) 7... Rh6 $8 8. a7 Ra6 $8 $19) (5... Kd5 $2 6. Kg8 Rxg7+ 7. Kxg7 h5 8. Kf6 h4 9. a6 $8 Kc6 10. Ke6 h3 11. a7 Kb7 12. c6+ Kxa7 13. c7 $11) 6. Ke7 h5 $1 7. Ne8 (7. c6 Rh7 $8) 7... h4 $1 ( 7... Rh7+ 8. Kd8 Ra7) 8. Nf6 Kf4 $1 $19) (5. Nd6 $2 Kd5 $1 (5... h5 $1) 6. Nf7 (6. a6 Ra7) 6... Kxc5 7. Kg8 Rxf7 $8 8. Kxf7 h5 $19) (5. Kg8 $2 Ra7 6. Ng7 Rxa5 7. Kh7 Ra6 $8) 5... Rh8+ (5... Ra7 6. c7 $8 Rxc7 (6... Ra8 7. Ke7 $16) 7. Nxc7 Kd6 $8 $11) (5... h5 6. c7 $1 Rxc7 7. Nxc7 Kd6 8. Nb5+ (8. Ne6) 8... Kc5 9. Nc3 $11) 6. Ke7 $8 Rxe8+ $1 7. Kd7 $3 {[#]Body interposition: bK does not have access to d6!} (7. Kxe8 $2 Kd6 $8 8. Kd8 Kxc6 $8 9. Kc8 h5 $8 10. Kb8 Kb5 $8 11. Kb7 Kxa5 $1 12. Kc6 h4 $8 $19) 7... Kd5 (7... Rh8 8. c7 Rh7+ 9. Kc6 $8 (9. Kd8 $2 Kd6) 9... Rh8 10. Kb7 $11) (7... h5 $2 8. c7 $18) 8. c7 $8 Rh8 9. c8=Q (9. a6 $2 Rh7+ (9... Kc5 10. a7 Kb6) 10. Kd8 (10. Kc8 Kc6) 10... Kd6) 9... Rxc8 10. Kxc8 Kc6 $8 {wK is on c8 instead of d8 (see try on 7th move).} 11. Kb8 $8 Kb5 12. Kb7 $8 {"A la Réti" !} Kxa5 13. Kc6 $8 h5 14. Kd5 $8 {Given at 2004 finnish championship.} 1/2-1/2 [Event "Amsterdam VSB"] [Site "Amsterdam"] [Date "1996.??.??"] [Round "3"] [White "Kasparov, G."] [Black "Anand, V."] [Result "1-0"] [ECO "B14"] [WhiteElo "2775"] [BlackElo "2725"] [PlyCount "71"] [EventDate "1996.03.??"] [EventType "tourn"] [EventRounds "9"] [EventCountry "NED"] [EventCategory "18"] [SourceDate "1999.11.16"] {66/98} 1. e4 c6 2. d4 d5 3. exd5 cxd5 4. c4 Nf6 5. Nc3 Nc6 (5... e6 6. Nf3 (6. c5) 6... Be7 7. c5 (7. cxd5 {-D42}) 7... O-O 8. b4 b6 (8... Ne4 9. Bb2 f5 10. Bd3 Bf6 11. b5 Bd7 12. O-O Be8 13. Rb1 Nd7 14. Ne2 g5 15. Ne1 Bg7 16. f3 Nef6 17. Bc2 Rc8 18. Nd3 Bg6 19. a4 Nh5 {Matulovic,M-Petrosian,T/Belgrade 1961}) 9. Bd3 a5 (9... bxc5 10. bxc5 Nc6 11. O-O Bd7 12. h3 Ne8 {Fischer-Ivkov 1960}) 10. Na4 Nfd7 11. h4 (11. b5 bxc5 12. dxc5 e5 13. c6 e4 14. cxd7 Nxd7 15. O-O (15. Nd4 Bb4+ 16. Bd2 exd3 17. O-O Qh4 18. Be3 Ne5 19. f3 Rb8 20. Bf2 Qf4 21. g3 Qh6 {Barua,D-Bagheri,A/Elista 1998}) 15... exf3 16. Qxf3 Ne5 17. Qg3 Nxd3 18. Qxd3 d4 (18... Bd6 19. Ba3 Rb8 20. Bxd6 Qxd6 21. Rfd1 {Botvinnik,M-Pomar Salamanca, A/Munich 1958})) (11. Qc2 b5 (11... Na6 12. Bxh7+ Kh8 13. b5 Nb4 14. Qb1 bxc5 15. a3 c4 16. axb4 axb4 17. Bc2 Rb8 18. b6 b3) 12. Bxh7+ (12. Bxb5 axb4 13. a3 Qa5) 12... Kh8 13. Nb2 Nc6 14. bxa5 Qxa5+ 15. Bd2 Qa3 (15... b4 16. a3 Qc7) 16. Bd3 Bf6) 11... h6 (11... bxc5 12. bxc5 Ba6 13. Bf4 Nc6) 12. Rh3 Bf6 13. Rg3 e5 14. Bxh6 e4 15. Ng5 exd3 (15... Nc6 16. Qh5 exd3 17. Bxg7 {Keller,D-Pomar Salamanca,A/Lugano 1968}) 16. Qxd3 Re8+ 17. Kd2 Nf8 18. Nxb6 axb4 (18... Ra7) 19. Nxf7 (19. Nxa8 Ba6 20. Qf3 Re2+ 21. Kd1 Qe7 22. Rc1 Rxa2) 19... Kxf7 20. Qf3 g6 (20... gxh6 21. Qh5+ Ke7 22. Qxh6) 21. Nxa8 Nc6 (21... Re4) 22. Be3 (22. Bg5 Bf5) 22... Bf5 23. h5 Be4 {Blatny,P-Adams,M/Oakham 1990}) 6. Bg5 (6. Nf3 Bg4 7. cxd5 Nxd5 8. Qb3 Bxf3 9. gxf3 e6 10. Qxb7 Nxd4 11. Bb5+ $1 Nxb5 12. Qc6+ $1 Ke7 13. Qxb5 Qd7 (13... Nxc3 14. bxc3 Qd7 15. Rb1) 14. Nxd5+ Qxd5 15. Bg5+ f6 16. Qxd5 exd5 17. Be3 $13 Ke6 18. O-O-O Bb4 19. Rd3 (19. Kb1 Rhd8 20. Rd3 a5 21. a3 Bf8 22. Re1 Kf5 23. Rc1 Rd7 24. Rc6 a4 {Nielsen,P-Dominguez,L/Esbjerg 2002}) (19. Rhg1 g5 20. a3 Bd6 21. Rge1 Be5 22. h4 h6 23. hxg5 hxg5 24. Re2 Rh3 25. Bxg5 Rc8+ 26. Kb1 Rxf3 27. Be3 a5) 19... Rhd8 20. a3 Rac8+ 21. Kb1 Bc5 22. Re1 Kd6 $1 (22... Kf7 23. Rc1) 23. Rg1 (23. Bf4+ Kc6 24. Re6+ Kb7) 23... g6 24. Rgd1 Ke6 25. Re1 Bxe3 26. Rdxe3+ $6 (26. fxe3 $11) (26. Rexe3+ Kf7 27. Rd4) 26... Kf5 27. Re7 Kf4 28. R1e3 a5 29. h3 (29. Rxh7 Rh8) 29... h5 30. R7e6 Kg5 31. Ra6 d4 $15 32. f4+ (32. Rxa5+ Kh4 33. Rd3 Kxh3 34. Ra6 Kg2 35. Rxf6 Kxf2 36. Rxg6 Ke2 37. Rb3 d3 $19) 32... Kf5 33. Rxa5+ Kxf4 34. Rd3 Ke4 35. Rd2 g5 { Karpov,A-Kramnik,V/Linares 1993 58/164}) 6... e6 (6... dxc4 7. d5 (7. Bxc4 Qxd4 8. Qxd4 Nxd4 9. O-O-O $44) 7... Ne5 8. Qd4 h6 $1 {Seirawan} (8... Nd3+ 9. Bxd3 cxd3 10. Nf3 $14) 9. Bf4 (9. Qxe5 hxg5 10. Bxc4 Qb6 11. Nb5 Qxf2+ 12. Kxf2 Ng4+ 13. Ke2 Nxe5 14. Nc7+ Kd8 15. Nxa8 Nxc4 16. Nf3 Bg4) (9. Bxf6 gxf6 10. Bxc4) 9... Ng6 10. Bxc4 Nxf4 11. Qxf4 a6 12. Nf3 g6 13. O-O Bg7 14. d6 e6 15. Rad1 {Vaganian-Ehlvest/Riga/1995/}) (6... Be6 7. a3 Qd7 8. Bxf6 gxf6 9. c5 Bg4 10. f3 Bf5 11. Bb5 h5 12. Nge2 Bh6) 7. Nf3 Be7 (7... dxc4 8. Bxc4 Be7 9. O-O O-O $14) 8. c5 (8. a3 O-O 9. Bd3 b6 10. O-O Bb7 $10) 8... h6 $6 (8... O-O 9. Bb5 (9. Rc1 Ne4 $11) 9... Ne4 10. Bxe7 Nxc3 $1 (10... Nxe7 11. Rc1 b6 12. b4 bxc5 13. dxc5 Rb8 14. Qa4 a6 $1 15. Bd3 Bd7 $132) 11. Qb3 (11. bxc3 Nxe7 12. O-O b6 13. cxb6 axb6 $15 {<->c3}) 11... Qxe7 12. Qxc3 e5 13. dxe5 (13. Nxe5 $2 f6) 13... Bg4 14. Bxc6 bxc6 15. O-O Bxf3 (15... Rfe8 16. Nd4 Qxe5 17. Nxc6 Qxc3 18. bxc3 Rac8 19. Rfe1 Rxe1+ 20. Rxe1 Kf8 $11) 16. gxf3 Rab8 $44) (8... Ne4 9. Bxe7 Qxe7 10. Qd3 (10. Bb5 Bd7) 10... Nb4 (10... Nxc3 11. Qxc3 e5) (10... f5 11. Qe3 Bd7) 11. Qb5+ Nc6 12. Nxe4 (12. Bd3 Nxc3 13. bxc3 O-O 14. O-O Qc7 15. c4 dxc4 16. Bxc4 Bd7) 12... dxe4 13. Ne5 O-O $1 {[#]} (13... Qc7 14. O-O-O O-O 15. Nxc6 bxc6 16. Qe2 Qa5 17. a3 e5 (17... f5 {62/129} 18. f3) 18. Qe1 $1 (18. Qxe4 exd4 19. Qxd4 Bf5 $13 {BG}) (18. Qd2 Qa4 19. Qc2 {Gelfand}) 18... Qa4 19. Qxe4) (13... a6 14. Nxc6 axb5) 14. Nxc6 bxc6 15. Qxc6 Bb7 16. Qa4 e3 $1 {[#]Stohl} ( 16... Rfc8 17. Rc1 Bc6 18. Bb5) 17. fxe3 (17. f3 Rab8) 17... Qh4+ 18. Ke2 e5 $1 19. Rd1 exd4 (19... Rfc8) 20. Rxd4 (20. Qxd4 Ba6+ 21. Kf3 Bb7+) 20... Qh5+ 21. Kf2 Qxc5 22. Be2 Rfe8 $44) 9. Bf4 $1 (9. Bh4 O-O 10. Bb5 Ne4) (9. Bxf6 Bxf6 10. Bb5 O-O {Timman,J-Kramnik,V/Amsterdam VSB /1996} 11. O-O Ne7 12. b4 b6 13. Qd2 bxc5 14. bxc5 Bd7 15. Rab1 Rb8) 9... Ne4 {[%cal Ye4c3]} 10. Bb5 (10. Rc1 Qa5 ( 10... Nxc3 11. Rxc3) (10... O-O 11. Bb5 Nxc3 12. Rxc3 Qa5) 11. a3 (11. Bd3 Nxc3 12. bxc3 b6) 11... O-O) 10... Nxc3 (10... O-O 11. Nxe4 (11. Bxc6 Nxc3 12. bxc3 bxc6 13. Ne5 Qe8) 11... dxe4 12. Bxc6 bxc6 13. Ne5 Qd5 14. Qa4) (10... Qa5 11. O-O $1 {ci-dessous}) 11. bxc3 Bd7 (11... Qa5 $6 12. Bxc6+ bxc6 13. O-O Ba6 ( 13... Qxc3 14. Qa4 $1 {GK}) 14. Re1 O-O (14... Qxc3 15. Ne5) 15. Ne5) 12. O-O O-O 13. Rc1 {[#]GK gives himself "!!" Only this.} (13. Rb1 b6 14. Ba6 Bc8 {GK}) (13. Re1 b6 14. Ba6 Bc8 $11) (13. Bd3 b6 14. cxb6 axb6 15. Bc2 Ra3 16. Qd3 f5 {Stohl }) (13. Bxc6 Bxc6 14. Ne5 Bb5 (14... Rc8) 15. Re1 b6 16. Qg4 Kh7) 13... Re8 ( 13... b6 14. c4 $1 {[#]} (14. Qa4 Qc8 $132 {[%cal Yb6c5,Ya7a6]} 15. Ba6 Nxd4 $1) 14... bxc5 (14... dxc4 15. d5 $1 (15. Bxc4 {(+/- selon GK)} bxc5 16. dxc5 Bxc5 17. Bb5 {below}) 15... Nb4 (15... exd5 16. Qxd5 Qc8 17. cxb6 axb6 18. Rxc4 Bc5 $13) 16. c6 (16. Bxd7 Qxd7 17. d6 Bf6 18. Rxc4 bxc5) 16... Nxd5 17. cxd7 Nxf4 18. Rxc4 Ng6 {(~~ according to GK)} 19. Nd4 Ne5 20. Nc6 Nxc6 21. Bxc6 $16) (14... a6 15. Bxc6 Bxc6 16. Ne5) 15. dxc5 $1 (15. cxd5 Nxd4 16. Nxd4 cxd4 17. Bxd7 Qxd7 18. Rc7 Qd8 19. dxe6 fxe6 20. Qg4 Kh8) (15. Qa4 Qc8) 15... dxc4 (15... a6 16. Ba4 $1 (16. cxd5 axb5 17. dxc6 Bxc6 $10) 16... d4 (16... dxc4 17. Rxc4 $16 {GK}) 17. Bd6 Rc8 18. Re1 Be8 19. Bxc6 Bxc6 20. Qxd4) (15... Qa5 $2 16. Bd2 Qxa2 17. Bc3 Qa3 18. cxd5 exd5 19. Qxd5 Qxc5 20. Qxd7 Qxb5 21. Ne5 $18) 16. Bxc4 (16. Bd6 $14) (16. Rxc4 Ne5 $1 17. Rd4 Bxb5 18. Rxd8 Rfxd8 $13 {GK}) 16... Bxc5 17. Bb5 Qe7 $8 (17... Qb6 $2 18. Qxd7 Qxb5 19. a4 Qb6 20. Bc7 $18 {GK}) 18. Qc2 Ba3 {(not considered by GK)} (18... Nd4 19. Qxc5 Qxc5 20. Rxc5 Bxb5 ( 20... Nxb5 21. a4 Na3 22. Rc3 {GK}) 21. Nxd4 Bxf1 22. Kxf1 $16 {GK}) (18... a6 19. Bxc6 Bxc6 20. Qxc5) 19. Bxc6 Bxc1 20. Rxc1 Rac8 21. Ne5 (21. Qe4 Bxc6 22. Rxc6 Rxc6 23. Qxc6 Qb4) 21... Bxc6 22. Nxc6 Qd7 $132 {[#]Stohl} 23. Qa4 e5 $1 ( 23... a5 24. Rc4) (23... f6 24. h3) 24. Bg3 (24. Be3 $2 Rc7 $1) (24. Bxe5 $6 Rfe8 25. Rc5 Rxc6 26. Rxc6 Rxe5) 24... f6 25. Rc3 Rc7) (13... Ne5 14. Nxe5 Bxb5 15. Re1 Rc8 (15... Qa5 16. Qg4 Kh7 17. Re3) 16. Qg4) (13... Qa5) (13... Na5 $6 14. Bd3) 14. Re1 Bf6 {[%csl Rc1] >< Rc1} (14... b6 15. c4 $1 bxc5 (15... dxc4 16. d5 exd5 17. Qxd5) 16. cxd5 Nxd4 17. Nxd4 cxd4 18. Bc7 Qc8 19. Be5 Qd8 20. Bxd7 Qxd7 21. dxe6 Qxe6 (21... fxe6 $2 22. Rc7 Qd8 23. Qg4) 22. Bxg7 $40) 15. Rb1 {[#]"Two moves earlier White played Ra1-c1, now Rc1-b1. What (sic! - AV) It seems that 13. Rc1 was directed against b7-b6 (indeed! - AV). However, if Black does not play ...b6, the Rook is not well placed on c1. If White plays c3-c4, he gets a weak P on d4. More important is the weakness of the white squares c4 & d5"(C. Hansen).} (15. c4 Na5 $132 {[%csl Rc4,Rd5]} 16. Qa4 $1 Bxb5 17. cxb5 a6 18. b6 Nc4 (18... Nc6) 19. Bc7 Qc8 20. Rc2 (20. c6 Re7 21. Bd6 ) 20... Re7 21. Nd2) (15. Bd3 {(considered as better by... GK himself !)} b6 16. cxb6 axb6 17. Bb1 $14 {VA} h5 (17... Ne7) 18. Qd3 (18. Ne5 Nxe5 19. dxe5 Bg5) 18... g6 19. h3 b5 20. Ne5 (20. g4 hxg4 21. hxg4) 20... Nxe5 21. Bxe5 Bg5) (15. Bd6 Qa5 16. a4) 15... b6 16. Ba6 Bc8 (16... bxc5 17. Bb7 Qa5 18. Bxa8 Rxa8 19. Qd3 Qxa2 20. Rb7) 17. Bb5 Bd7 18. Ba6 Bc8 19. Bd3 {"An interesting pawn sacrifice in view of space advantage and initiative" (C. Hansen).} bxc5 (19... Bd7 {IS} 20. cxb6 (20. Bc2 bxc5 21. Qd3 g6 22. Bxh6 e5 23. dxe5 Bf5 $11) (20. Ne5 Nxe5 21. dxe5 Bg5) 20... axb6 21. Rb2 Na5 22. Ne5) 20. Ne5 $1 {[#]} Bd7 $2 (20... Nxe5 $2 21. dxe5 Be7 (21... Bg5 22. Bxg5 (22. Bg3 Bd7 {[%cal Ya8b8]}) 22... Qxg5 (22... hxg5 23. Qh5 g6 24. Bxg6 fxg6 25. Qxg6+ Kf8 26. Re3 g4 27. Qxg4 $18 {GK}) 23. Bb5 $1 {[#]GK} (23. Qa4 $2 Rd8 24. Qc6 Bd7 25. Qxc5 Rdc8 26. Qd4 Rc7) 23... Rd8 24. Bc6 Ba6 25. Bxa8 Rxa8 $16) (21... c4 22. exf6 cxd3 23. fxg7) 22. Qh5 {[#](GK says "+ -" without going further)} (22. Qg4 Kh8 23. Qh5 Kg8 24. Re3 Bg5 25. Bxg5 Qxg5 26. Qxg5 hxg5 27. Bb5 Rb8) 22... Bf8 (22... Bg5 $2 23. Bxg5 Qxg5 {(otherwise Re3)} 24. Qxg5 hxg5 25. Bb5 $18) (22... c4 23. Bc2 Bf8) 23. Re3 g6 24. Rg3 Bg7 25. Bxg6 fxg6 26. Rxg6 Re7 27. Bxh6 Qd7 (27... Qf8 28. Bxg7 Rxg7 29. Rh6) 28. c4 $1 (28. Re1 $1 Rb8 29. h4 Rb7 30. Re3) (28. Bxg7 $2 Rxg7 29. Rh6 Rh7 $8) 28... d4 (28... dxc4 29. Rd1) 29. Rb3 d3 30. Qd1 $18) ( 20... Bxe5 $1 21. dxe5 f5 $1 {[#]} (21... Qa5 {(for ...Ba6)} 22. Qg4 Kf8) 22. exf6 { (not considered by GK)} (22. Re3 $36 {(GK who... stops here !)} Qh4 $1 23. Qa4 (23. Bg3 Qe7) 23... Bd7 24. Rh3 Qe7 25. Qd1 Qf7 {Stohl}) (22. Qh5 Re7 ( 22... Qe7 23. Qg6 Qf7 24. Bxf5 $1 Qxg6 25. Bxg6 Rf8 26. Bc1) 23. Re3 Qe8 24. Qh4 Qf8 (24... g5 25. Rg3 Qf8 26. Bxg5 $1 hxg5 27. Rxg5+ Rg7 28. Rh5 Kf7 29. Rh8 Rg8 30. Rb7+ $1 {[#]} Bxb7 31. Qf6+ Ke8 32. Qxe6+ Ne7 33. Bb5+) 25. Rg3 Kh7) 22... Qxf6 23. Bb5 (23. Qh5 Bd7 24. Rb7 Qxc3 25. Rd1 Red8) (23. Bd6 c4 24. Bc2 Rd8 {(the pawn capture is risky: Ba4 & Re3)} 25. Bc7 Rf8 26. Qd2 Rf7 27. Bg3 Bd7) 23... Bd7 24. Bd6 (24. Qd2 d4) 24... Qxc3 (24... a6 25. Ba4) (24... c4 25. Re3) 25. Rc1 $36 {Stohl} Qa5 26. Rxc5 Qb6 27. Qa4 (27. Qc1 Nb8 28. Bc7 Qb7 29. Bd3 Rc8) (27. Bxc6 Bxc6 28. Qg4 Bd7 29. Be5 Re7 30. Rec1 $44) (27. Qg4 Nd4 $1 {[#]} 28. Be5 Nf5 29. Rec1 Rac8) 27... Nb4 (27... Nd4) 28. Bxd7 Qxd6 29. Rxd5 Qxd5 30. Bxe8 Nd3 31. Rd1 Qf5 $11) 21. Rb7 Bxe5 (21... Nxe5 22. dxe5 Bc6 (22... Be7 23. Qg4) (22... Bg5 23. Bxg5 $16) 23. Rxf7 $1 {[#]} (23. exf6 Bxb7 24. fxg7 Qh4 25. g3 Qh3 26. Be5 d4 27. f3 {GK}) 23... Kxf7 24. exf6 Qxf6 $8 (24... gxf6 25. Qh5+ Ke7 26. Rxe6+ $1 {[#]} Kxe6 27. Qf5+ {GK} Kf7 28. Qh7+ Ke6 29. Bf5#) 25. Be5 Qg5 ( 25... Qh4 26. Re3 {GK} Qa4 (26... Ke7 27. Rg3 g5 28. f4) 27. Qh5+ (27. Bg6+ Kg8 ) 27... Ke7 28. Bxg7 (28. h4 Qxa2 29. Qg6 Kd7 30. Qxg7+ Re7 31. Qxh6 Rg8) 28... Kd7 (28... Bb5) 29. Bxh6 Bb5 (29... Re7 30. Qe5 $16) 30. Bg6 Qc4 31. h4 Qf1+ 32. Kh2 Qxf2 33. Qe5) (25... Qe7 26. Qh5+) 26. f4 Qe7 (26... Qh4 27. Re3 $36 Rg8 28. Rg3 Ke8 29. Bh7 {IS}) (26... Qd8 27. Qg4) 27. Qh5+ $6 (27. Re3 $1) 27... Kf8 28. Qg6 (28. Re3) 28... Rad8 $8 (28... Red8 $2 29. f5 $1 {(GK only considers Qh7)} exf5 30. Bxf5) (28... Rec8 $2 29. f5 $1 Qf7 30. Qh7) 29. Re3 $40 {Stohl} (29. Qh7 Qf7 30. f5 exf5 31. Bxf5 Rxe5 32. Rxe5 Rd6) (29. Rf1 Qf7) (29. f5 Qf7) 29... Qf7 $8 30. Qg4 d4 $1 {[#]} (30... Qb7 $2 31. Rg3 $1 Rd7 32. Qg6 c4 33. Bc2 Ke7 34. Qxg7+) 31. cxd4 Rxd4 32. Rg3 Rxd3 33. Bxg7+ Kg8 34. Bxh6+ Kh7 35. Rxd3 Qg6 $44) (21... Re7 $2 22. Rxd7 $18) 22. dxe5 $32 {[%cal Yd3h7,Yf4h6,Yd1h5]} Rb8 (22... Ne7 23. Qh5 (23. Qg4) 23... Bc6 $1 (23... Nf5 24. g4 Nh4 (24... g6 25. Qh3) 25. g5 (25. Re3) 25... Ng6 26. Bxg6 fxg6 27. Qxg6 Re7 28. gxh6 Be8 29. Qxg7+ $1 Rxg7+ 30. Rxg7+ Kf8 31. Bg5 $18) (23... Ng6 24. Bxh6) 24. Bxh6 $1 g6 $1 (24... Bxb7 $2 25. Bxg7 $1 Kxg7 26. Qh7+ Kf8 27. Qh6+ Kg8 28. Bh7+) 25. Qh3 Nf5 $8 (25... Bxb7 $2 26. Bg5) 26. Rbb1 d4 (26... Nxh6 27. Qxh6 Qe7 28. h4 Rab8 29. Rxb8 Rxb8 30. h5 Be8 31. hxg6 fxg6 32. Bxg6 Qg7 33. Qxg7+ Kxg7 34. Rb1) 27. cxd4 cxd4 28. Bd2 Qe7) (22... Bc8 23. Qg4 $1 {[#]} Re7 $8 {(not considered by GK)} (23... Bxb7 $2 24. Bxh6 {GK}) (23... Kf8 $2 24. Bxh6 gxh6 25. Rxf7+ $1 Kxf7 26. Qg6+ {GK} Kf8 27. Qxh6+ Kf7 28. Bg6+) (23... Ne7 $2 24. Bxh6 g6 25. Rxe7 Rxe7 26. Bxg6) 24. Bxh6 Qf8 $8 25. Rxe7 Nxe7 26. Bg5 (26. Re3 $16) 26... Rb8 (26... c4 27. Bc2 Rb8 28. Bc1) 27. h4 Rb2 28. Qa4 (28. Re3 Nf5) 28... c4 29. Rb1 $16) (22... f5 23. exf6 Qxf6 24. Bd6 (24. Bxh6 Red8) 24... c4 25. Bb1) 23. Rxb8 (23. Qg4 Kf8 24. Bxh6 gxh6 25. Qf4 Nxe5 26. Rxb8 Qxb8 27. Rxe5 Ke7) 23... Qxb8 (23... Nxb8 24. Qg4 f5 $1 (24... Kf8 $6 25. Re3 Nc6 {: text, 25...g5? 26 Rh3! would be suicidal}) (24... g5 25. h4) 25. exf6 Qxf6 26. Be5 (26. Qg3 Nc6 27. Bd6 c4 28. Bg6 Rd8 29. Bc2 Be8) 26... Qg5 27. Qxg5 hxg5 28. Bd6 c4 (28... Rc8 29. Rb1) 29. Bg6 Rc8 30. Re5 Nc6 31. Rxg5 Be8) 24. Qg4 {[%cal Yf4h6] "White's attack is dangerous, Black has exchanged the wrong minor pieces" (C. Hansen). It is rather that the good exchange came one move too late.} Kf8 (24... Kh8 25. Qh5 {/\Bh6} (25. Re3)) 25. Re3 {[%cal Ye3g3,Yg3g7]} Qd8 (25... g5 26. Qh5 gxf4 (26... Bc8 27. Qxh6+ Ke7 28. Bxg5+ Kd7 29. Qf6) 27. Qxh6+ Ke7 28. Qf6+ Kf8 29. Rh3 Ne7 30. Qh6+ Kg8 31. Qh8# ) (25... Ne7 26. Rg3 Ng6 27. Bxg6 fxg6 28. Qxg6 Re7 29. Qh7 $18) (25... Qb2 $1 26. h4 $1 (26. Rg3 $2 Qa1+ 27. Bf1 Bc8 $1 28. Qxg7+ Ke7 29. h4 Ba6 30. Kh2 Qxf1 31. Bxh6 Kd7 {GK}) 26... Qxc3 {(not considered by GK, which is strange, because beginners are taught that you should always start by examining the acceptance of a sacrifice or a gambit)} (26... Bc8 27. Rg3 Qxc3 28. Qxg7+ Ke7 29. Bg6 {GK}) (26... c4 27. Rg3 g5 (27... Ke7 28. Qxg7 Kd8 29. Bf1 {GK}) 28. hxg5 cxd3 29. gxh6 Bc8 30. Qh4 {[#]} (30. h7 Ke7 31. Qh4+ Kd7 32. Rg8 {IS}) 30... d2 31. h7 d1=Q+ 32. Kh2 $18 {GK}) 27. Rg3 Qe1+ 28. Kh2 Ke7 $8 29. Qxg7 Kd8 30. Qxf7 c4 31. Bg6 Kc7 $1 (31... Kc8 $6 32. Qf6 Rd8 {(artificial castle long after castle short !)} 33. Bf7 Nd4 34. Bxh6) 32. Bxh6 (32. Qf6 Rb8) 32... d4 33. Bg5 $1 (33. h5 d3 34. Qf4 Rh8 $44) (33. f4 d3) 33... Rb8 (33... d3 $2 34. Bxd3 $1) 34. f4 Rb5 $1 35. Be7 $1 Nxe7 36. Qxe7 Qb4 37. Qf7 Qe1 {and if you see a win for White, let me know !}) 26. h4 $1 {[%csl Gg5]} (26. Rg3 $2 g5 27. Qh5 gxf4 28. Qxh6+ Ke7 29. Qf6+ Kf8 $11 {GK} 30. Qxf4 (30. Rf3 Qxf6 31. exf6 Kg8) 30... Ke7 31. Bg6 Nxe5 $1 32. Qxe5 fxg6) (26. Rh3 $6 f5 $1 27. exf6 Qxf6 28. Rf3 (28. Bd6+ Kg8 29. Rf3 Ne5) 28... e5 $1 (28... Kg8 $2 29. Qh5 $1 e5 30. Bxh6 Qxh6 31. Qf7+ Kh8 32. Qf8+ $1) 29. Bxh6 Bxg4 30. Rxf6+ Ke7) 26... Qa5 (26... f5 27. exf6 (27. Qg6 Qxh4) 27... Qxf6 28. Bd6+ $1 (28. Rf3 e5 $1 29. Qg3 exf4) (28. Bg6 e5 29. Qxd7 Qxg6) 28... Kg8 29. Rf3 (29. Bxc5 Ne5 $10 ) 29... Ne5 30. Bxe5 Qxe5 31. Qg6 $18) 27. Rg3 Ke7 (27... Qxc3 28. Qxg7+ Ke7 29. Qf6+ Kf8 30. Bxh6#) 28. Qxg7 Kd8 29. Qxf7 Qxc3 30. Bb5 Qa5 (30... Qb4 31. Bxc6 Bxc6 32. Rb3 Qe1+ 33. Kh2 Re7 34. Qf8+ Kd7 (34... Be8 35. Rb8+) 35. Rb8 $18 {GK}) (30... Qe1+ 31. Kh2 Ne7 32. Bxd7 Kxd7 33. Rg6) 31. Rg7 $6 (31. Bxc6 $1 Bxc6 32. Bxh6 (32. Rg7 d4) 32... d4 (32... Qe1+ 33. Kh2 Qxe5 $2 34. Bf4 {GK} ) (32... Qc7 33. Qf6+ {GK} Kc8 34. Bf8) (32... Bd7 33. Rg7) 33. h5 (33. Bg5+ Kc8 34. h5 {IS} Qxa2 35. h6 Qb1+ 36. Kh2 Qb7 37. Qg6 Rh8 38. Qxe6+) (33. Rg7) 33... c4 34. Bg5+ Kc8 35. h6 d3 (35... Qxe5 36. Bf4 Qe1+ 37. Kh2 e5 38. Rg7 {GK }) (35... Qc7 36. Qxc7+ Kxc7 37. Rg4) 36. h7 d2 37. Bxd2 Qxd2 38. Rg8 $18 (38. Qxe8+ {GK} Bxe8 39. h8=Q)) (31. a4) 31... Ne7 (31... Re7 32. Qf8+ Kc7 (32... Re8 33. Rxd7+ Kxd7 34. Bxc6+ Kxc6 35. Qxe8+) 33. Rxe7 Nxe7 34. Bf1) (31... Qc7 32. Bxh6 Nxe5 33. Bg5+ Kc8 34. Qxe8+) 32. Bxd7 Kxd7 33. Qf6 $1 (33. Bxh6 $6 Qe1+ 34. Kh2 Qxe5+ 35. f4 Qf5 $13) 33... d4 $6 (33... Qe1+ 34. Kh2 Qxf2 35. Bxh6) (33... Qxa2 34. Bxh6 Qb1+ (34... c4 35. f4) 35. Kh2 c4 36. Bg5 Qb4 37. f4 c3 38. f5 {[#]GK} exf5 39. Qxf5+ (39. e6+ $2 Kc6 $8) (39. Qa6) (39. h5 $1) 39... Kd8 40. Qe6 Qc5 41. Bxe7+ (41. Qd6+ Qxd6 42. exd6) 41... Rxe7 42. Rg8+ Kc7 43. Qa6 $1 Kd7 44. Rg6 $1 {[#]} c2 (44... Kc7 45. Qd6+) (44... Rxe5 45. Qb7+) 45. Qb7+) ( 33... c4 34. Bxh6 c3 35. Bg5 Qc5 (35... Qa3 36. Qg6 (36. Qf3 {GK} Qc5) (36. h5 c2 37. Qf4 Rc8 38. Qc1) (36. Qf4) 36... Qxa2 {(otherwise Qc2)} 37. Qd3 $1) (35... Qb4 36. h5) 36. h5 c2 (36... d4 37. Qf3 c2 38. Qf4 Kc8 39. Qc1 d3 40. h6) 37. h6 {IS} (37. Qf4 Kc8 $8 38. h6 Nf5 39. Rf7 Ng3 $1 {(GK envisages only ...Nd4 Kh2 with win)} 40. Kh2 Ne4 41. h7 Nxg5 42. Qa4 $3 {[#]} Nxf7 43. Qxe8+ Kb7 44. Qxf7+ Qc7 45. Qxc7+ Kxc7 46. h8=Q c1=Q 47. Qf6 Qc6 48. Qe7+) 37... c1=Q+ 38. Bxc1 Qxc1+ 39. Kh2 d4 (39... Qc8 40. h7 Qd8 41. Qh4 a5 42. Qa4+ Kc8 43. Qa3 $1) 40. h7 Qc5 (40... Qc2 41. f4) 41. Rg3 Qd5 42. h8=Q Rxh8+ 43. Qxh8 d3 44. Qb8 d2 45. Qxa7+ Ke8 46. Qb8+ Kd7 (46... Kf7 47. Qh8) 47. Rc3 $1 $18) 34. Bxh6 c4 35. Bg5 Qc5 36. Rxe7+ (36. Rxe7+ Rxe7 37. Qxe7+ Qxe7 38. Bxe7 Kxe7 39. Kf1 $8 Kf7 ( 39... d3 40. Ke1) 40. h5 {GK} Kg7 41. f4 Kh6 42. g4 $18) (36. Qf3 Qb4 37. Qe4) 1-0