Master's report
---
Festival of round trips in the 4# of a world champion of the specialty. Then an h#2 with twin. And a funny serie where Black is armed only with an unfortunate pawn.
A curious story about a bishop from Norway. Then a pawn endgame where you can't catch the candidate for promotion. What to do then?
Superb missed opportunity of a Spanish player who has become Cuban, loving only the dishevelled attack. The famous Argentinian mythomaniac had a shaky butt, to say the least.
A memory of a time when the master's lessons "a little less phoney" (since Le Touquet a few days ago) were not fritzoid, a game played in 1978, presented shortly afterwards. Our team from Saint-Lazare was then enjoying the 2nd place (our first victory dates back to 1982, after Daniel's arrival).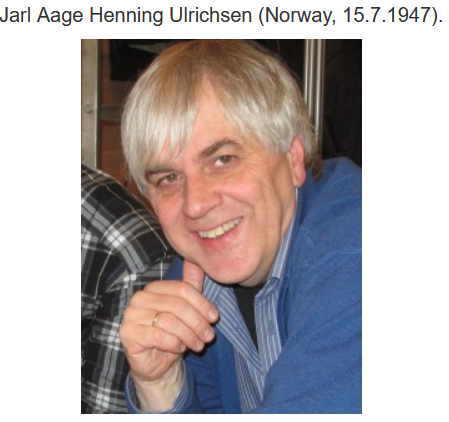 White gives a whole Rook, to acquire the immense privilege... of offering the second Rook! And this happens in several variations. Spirit overthrows matter...
Master's diagrams
[Event "4#"] [Site "?"] [Date "2000.??.??"] [Round "?"] [White "Marandiuk, M."] [Black "0888.44"] [Result "1-0"] [SetUp "1"] [FEN "1b1r4/nR1P3R/P1k1p1pK/3n2B1/P1N1B3/1Np2r1p/3P4/7b w - - 0 1"] [PlyCount "1"] [EventDate "2000.??.??"] [SourceDate "2010.01.01"] 1. -- 1-0 [Event "h#2 b) Nd3 to d2"] [Site "?"] [Date "2005.??.??"] [Round "?"] [White "Haymann, J."] [Black "4468.25"] [Result "1-0"] [SetUp "1"] [FEN "4K2b/3RpnQr/2bq1N2/2P5/p2k3p/p2Nn3/1p2P3/8 b - - 0 1"] [PlyCount "1"] [EventDate "2005.??.??"] [SourceDate "2010.01.01"] 1... -- 1-0 [Event "serial s#37"] [Site "?"] [Date "2004.??.??"] [Round "?"] [White "Heinonen, U."] [Black "1110.51"] [Result "0-1"] [SetUp "1"] [FEN "8/8/3B4/1Q1P1p1P/1P1RK2k/3P4/3P4/8 w - - 0 1"] [PlyCount "74"] [EventDate "2004.??.??"] [SourceDate "2010.01.01"] 1. Kf4 -- 2. h6 -- 3. h7 -- 4. h8=N {[#]} -- 5. Nf7 -- 6. Ng5 -- 7. Ne4 -- 8. Kf3 -- 9. Bf4 -- 10. d6 -- 11. d7 -- 12. d8=R {[#]} -- 13. Rg8 -- 14. Rg2 -- 15. Ng3 -- 16. Re4 -- 17. d4 -- 18. d5 -- 19. d6 -- 20. d7 -- 21. d8=R {[#]} -- 22. Rd3 -- 23. Rde3 -- 24. d4 -- 25. d5 -- 26. d6 -- 27. d7 -- 28. d8=R {[#]} -- 29. Rdd2 -- 30. Rdf2 -- 31. Qe2 -- 32. b5 -- 33. b6 -- 34. b7 -- 35. b8=Q {[#]} -- 36. Qg8 -- 37. Qg4+ fxg4# {Length record for a serial selfmate with only one black pawn.} 0-1 [Event "?"] [Site "?"] [Date "2002.??.??"] [Round "?"] [White "Ulrichsen, J."] [Black "0410.12"] [Result "1-0"] [SetUp "1"] [FEN "1k3B1r/1p6/7R/8/K7/8/1p5P/8 w - - 0 1"] [PlyCount "15"] [EventDate "2002.??.??"] [SourceDate "2010.01.01"] 1. Bd6+ $8 (1. Rxh8 $2 b1=Q) 1... Ka7 (1... Kc8 2. Rxh8+ Kd7 3. Rh7+ $8 Kc6 ( 3... Kc8 4. Rc7+ $8) 4. Rc7+ $8 Kb6 5. Rc4 $1) (1... Ka8 2. Rxh8+ Ka7 3. Bb8+ $8 (3. Bc5+ $2 b6 $8 4. Bxb6+ Kb7 $8) 3... Kb6 (3... Ka6 4. Rh6+ $8 b6 5. Bc7 $8 b1=Q 6. Rxb6+ $8 Qxb6 7. Bxb6 Kxb6 8. h4 $8) 4. Rh6+ $1 Kc5 5. Rh5+ Kc4 6. Rb5 $18) 2. Bc5+ $8 b6 (2... Kb8 3. Rxh8+ $8 Kc7 4. Bd6+ $8 (4. Rh7+ $2 Kc8 $8 $11) 4... Kc6 (4... Kd7 5. Rh7+ $8 Kc6 6. Rc7+ $8) (4... Kxd6 5. Rd8+ $8) 5. Rc8+ $8 Kd5 6. Rc5+ $8) 3. Rxb6 $8 Rh5 (3... Rxh2 4. Rxb2+ $8) (3... Rc8 4. Bf2 $8 Rc4+ (4... Ka8 5. Rxb2 Rc4+ 6. Kb5) 5. Ka3) (3... Rh4+ 4. Ka3 $8 Rh3+ (4... Rh5 5. Bg1) 5. Ka2 $8) 4. Bg1 $3 {[#]} (4. Bf2 $2 Rxh2 $8) (4. Be3 $2 Rh4+ $8 5. Ka3 Rh3 $8) (4. Bd4 $2 Rh4 $8) 4... Ra5+ (4... Rg5 5. Bf2 $1 (5. Be3 $1 Rg4+ 6. Ka3 Re4 7. Bf2) 5... Rg4+ (5... Rg2 6. Rxb2+) 6. Ka3 $8) (4... Ka8 5. Rxb2 $1 Ra5+ (5... Rh4+ 6. Rb4) 6. Kb4 Ra4+ 7. Kc3 Rc4+ 8. Kd3 Rc3+ 9. Ke4 Rc4+ (9... Re3+ 10. Kxe3) 10. Bd4) 5. Kxa5 $8 Ka8 6. Ra6+ $8 (6. h4 $2 b1=Q) 6... Kb7 7. Ba7 $3 {[#]} (7. Bf2 $2 b1=Q 8. Rb6+ Ka8 $8 {: stalemate blackmail}) 7... b1=Q 8. Rb6+ $8 1-0 [Event "?"] [Site "?"] [Date "2003.??.??"] [Round "?"] [White "Kovalenko, V."] [Black "0000.64"] [Result "1/2-1/2"] [SetUp "1"] [FEN "5k2/7p/6p1/4pPP1/4pPPK/6PP/8/8 w - - 0 1"] [PlyCount "16"] [EventDate "2003.??.??"] [SourceDate "2010.01.01"] 1. f6 $8 (1. fxg6 $2 Kg7 2. f5 e3 $8 3. gxh7 e2 $19) (1. fxe5 $2 gxf5 $8 2. gxf5 e3 $8) 1... e3 2. fxe5 $8 (2. f5 $2 Kf7 $1 (2... gxf5 $1 3. gxf5 e2)) 2... e2 3. e6 $8 e1=N $1 {[#]} (3... e1=Q 4. e7+ $8 Kf7 5. e8=Q+ Kxe8 6. f7+ Kd7 $6 7. f8=Q) 4. e7+ $8 Kf7 (4... Ke8 5. f7+) 5. e8=Q+ $1 (5. e8=B+ $1) 5... Kxe8 6. f7+ Kd7 7. f8=N+ $3 {[#]What was called the "shepherd's answer to the shepherdess" !} Kd6 8. Nxg6 $8 {Gives the White King an escape square !} hxg6 {Stalemate.} 1/2-1/2 [Event "Torremolinos"] [Site "?"] [Date "1961.??.??"] [Round "?"] [White "Perez Perez, F."] [Black "Najdorf, M."] [Result "1/2-1/2"] [ECO "B80"] [PlyCount "114"] [EventDate "1961.??.??"] [SourceDate "2010.01.01"] 1. e4 c5 2. Nf3 e6 3. d4 cxd4 4. Nxd4 Nf6 5. Nc3 d6 6. g3 a6 7. Bg2 Bd7 8. O-O Nc6 9. Be3 Be7 10. Qe2 Qc7 11. Rad1 Na5 12. h3 Rc8 13. f4 Nc4 14. Bc1 b5 15. g4 b4 16. Nb1 h6 17. b3 Nb6 18. g5 hxg5 19. fxg5 Nh5 20. Qf3 f6 21. Qg4 Qc5 22. gxf6 Nxf6 23. Qg6+ Kd8 24. Be3 Qh5 25. Nxe6+ Bxe6 26. Bxb6+ Kd7 27. Qg3 Bxh3 28. e5 Bxg2 29. Qxg2 Rxc2 $2 (29... Ne4 $1 $17) 30. e6+ $1 Kxe6 (30... Ke8 $2 31. Qa8+) 31. Rde1+ Kf7 32. Rxe7+ $1 Kxe7 33. Qxg7+ Ke6 $2 {This refusal of the draw is a bluff.} (33... Ke8 34. Re1+ Re2 35. Rxe2+ Qxe2 36. Qxh8+ Kf7 37. Qh3 Qc2 38. Qf1 Qg6+ 39. Kh2 Qc2+ 40. Kg3 Qg6+ 41. Kh3 $11) 34. Rxf6+ $1 {The rebuttal, unfortunately missed by White.} (34. Qxf6+ $4 {(... who lose a whole point in one move !)} Kd7 35. Qg7+ (35. Qf7+ Qxf7 36. Rxf7+ Ke6) 35... Kc6 36. Qc7+ Kd5 37. Qb7+ Rc6 $8 38. Rc1 {(0-1 Perez-Najdorf)} Qh1+ 39. Kf2 Rh2+) 34... Kd5 35. Nc3+ $3 {[#]Because they have not seen this indispensable justification. It is difficult to compose a study in the midst of game.} (35. Qb7+ $4 Rc6 $8 $19) 35... Rxc3 (35... bxc3 36. Qb7+ Ke5 37. Qe7+ Kd5 38. Rxd6#) 36. Qg2+ $8 Ke5 37. Bd4+ $3 {[#]The only winning move. There is that another candidate move, Rf1, after which you have to fight not to lose. } (37. Rf1 $2 {(threatens Re1+)} Re8 $3 38. a3 (38. Re1+ Kf4 $3) (38. Ba5 Qh6 $3) 38... Re6 $3 (38... bxa3 $2 39. Re1+ Kf4 40. Qd2+) 39. Re1+ Kf4 $1 40. Rf1+ Rf3 41. Qd2+ Kg4 $8 42. Rxf3 Kxf3 43. Qd1+ Re2 44. Qd3+ Kf4 45. Qxd6+ Qe5 $17) 37... Kxd4 38. Qd2+ $2 {An instructive sequence leading to a Q / R endgame not winnable.} ({win is} 38. Rxd6+ $3 Ke5 (38... Ke3 39. Qf2+ Ke4 40. Rd4+) 39. Qd5+ $8 (39. Rd5+ $2 Kf6 $8 $11) 39... Kf4 40. Rf6+ $1 (40. Qd4+ $1 Kg3 41. Qf2+ $8 Kg4 42. Rd4+ $8 Kg5 43. Qf4+ $8 Kg6 44. Rd6+ $8 Kh7 45. Rd7+ $1 Kg6 46. Qf7+ Kg5 47. Qe7+ Kf5 48. Rd5+ $8 Kg4 49. Qxb4+) 40... Ke3 41. Re6+ $8 Kf4 42. Qe4+ Kg5 (42... Kg3 43. Rg6+ $8 Qxg6 44. Qxg6+ Kh3 45. Qf5+) 43. Re5+ $8 Kf6 44. Qf4+ $8 Kg7 45. Re7+ $8 Kg6 46. Qf7+ $1 (46. Qd6+ $1) 46... Kg5 47. Re5+ $8 Kg4 (47... Kh4 48. Re4+ $8 Kg5 49. Qf4+ Kg6 50. Re6+) 48. Qg7+ Kf4 49. Qf6+ $8 Kg3 50. Rg5+ Qxg5 51. Qxg5+ Kh3 52. Qf5+ Kg3 53. Qe5+) 38... Ke4 $8 (38... Rd3 $2 39. Qxb4+ $8 Ke5 (39... Kd5 40. Qxd6+ Ke4 41. Qf4+ Kd5 42. Qc4+ Ke5 43. Qe6+ {below}) (39... Ke3 40. Qf4+ $8 Ke2 41. Qe4+ $8 Kd2 42. Rf2+ $8 Kc1 43. Qc4+ $8) 40. Qf4+ $8 Kd5 41. Qxd6+ $8 Ke4 42. Qf4+ $1 (42. Re6+ $1) 42... Kd5 43. Qc4+ $1 (43. Rf5+ $1) 43... Ke5 44. Qe6+ $1 Kd4 45. Rf4+ $8 Kc3 46. Qe1+ $1 (46. Qc4+ $1) 46... Kb2 (46... Rd2 47. Rc4+) 47. Rf2+ Ka3 48. Qe7+) 39. Qf4+ $1 (39. Rf4+ $2 Ke5 40. Qd4+ $8 Ke6 41. Rf6+ $8 Kd7 $8 42. Qxd6+ $8 (42. Rxd6+ $2 Kc8 $8 $19) 42... Kc8 $8 43. Qxa6+ Kd7 $11) 39... Kd3 $8 (39... Kd5 $2 40. Rxd6+ Kc5 41. Qd4+ Kb5 42. Qb6#) 40. Rxd6+ $1 Kc2 $8 41. Rd2+ $1 Kc1 $8 (41... Kb1 $2 42. Qe4+ $8) 42. Rh2+ $1 Kb1 $8 43. Qe4+ $1 (43. Rxh5 $2 Rxh5 $17) 43... Kc1 44. Rxh5 Rxh5 45. Qe1+ Kb2 46. Qe2+ $8 Kb1 47. Qxh5 Kxa2 48. Qd5 (48. Qa5+ Kxb3 $8 49. Qxa6 Rc2 $11) 48... Kb2 $1 (48... a5 $1 49. Kf2 (49. Qxa5+ Kxb3 $8 $11) 49... Kb2 $1 (49... Rxb3 $2 50. Qxa5+ $8 Kb2 51. Ke2)) 49. Kf2 a5 $1 ( 49... Rxb3 $2 50. Qc5 $8 Kb1 51. Ke2 $1 Ka2 (51... Rb2+ 52. Kd3) 52. Qa5+ $8 Kb1 53. Qa4 $1 (53. Kd1 $1) (53. Qxa6 $2 Rc3 $3 $11) 53... Kc2 54. Qxa6 $8 Rc3 55. Qa2+ $8 Kc1 56. Qd2+ $1 Kb1 57. Kd1 $8 Rb3 58. Qc2+ $1 Ka1 59. Qe4 $1 Ka2 60. Kd2 $1 (60. Kc2 $2 Rc3+ $8 61. Kd2 Kb3 $11) 60... Ka1 61. Qe5+ Ka2 62. Qa5+ Kb1 (62... Kb2 63. Qa4) 63. Qa8 $1 Rb2+ 64. Kd1 Rc2 65. Qa4 $3 Rb2 66. Ke1) ( 49... Ka2 $1 50. Ke2 a5 $1 51. Qxa5+ Kxb3 $8) 50. Qxa5 Kxb3 $1 (50... Rc2+ $1) 51. Ke1 (51. Qa1 Rc2+) 51... Rc1+ 52. Kd2 Rc2+ 53. Kd1 Rc3 $1 (53... Rc8 $1) 54. Qa6 Rc2 55. Qe6+ Kb2 $8 56. Qe4 b3 $1 57. Qa4 Rc1+ 1/2-1/2 [Event "USA"] [Site "?"] [Date "1978.??.??"] [Round "?"] [White "Christiansen, L."] [Black "Seirawan, Y."] [Result "1-0"] [ECO "B08"] [PlyCount "83"] [EventDate "1978.??.??"] [SourceDate "2010.01.01"] {25/177} 1. Nf3 g6 2. e4 Bg7 3. d4 d6 4. Nc3 Nf6 5. Be2 O-O 6. O-O Nc6 7. d5 Nb8 8. Bg5 (8. h3 c6 9. a4 a5 10. Bg5 (10. Be3 Na6 11. Re1 Nb4 12. Bf1 e5 13. Bc4 Bd7 14. Re2 cxd5 15. exd5 Ne8 16. Bb5 {Miles,A-Quinteros,M/Dortmund 41/ (127) 1986}) 10... Bd7 11. Re1 Na6 12. dxc6 Bxc6 13. Bb5 Nb4 14. Qe2 h6 15. Bf4 e5 16. Bh2 Rc8 17. Rad1 Qe7 18. Rd2 h5 {1/2-1/2 Karpov,A-Korchnoi,V/Leningrad (izt) 15/172 1973}) (8. Re1 e5 (8... c6 9. h3 (9. Bf1 Nbd7 10. Bg5 h6 11. Bf4 g5 12. Bc1 Qb6 13. h3 Nc5 14. Nd2 Qc7 15. Nb3 Ncd7 16. f4 gxf4 17. Bxf4 Ne5 18. Kh1 e6 19. Qd2 $14 {Karpov,A-Pfleger,H/London 25/(177) 1977}) 9... Nbd7 10. Bf1 Nc5 11. dxc6 bxc6 12. e5 Nd5 13. Nxd5 cxd5 14. Qxd5 Bb7 15. Qd1 Bxf3 16. Qxf3 Bxe5 17. Rxe5 dxe5 18. Bh6 {(Taimanov,M-Dely,P/Vrnjacka Banja 17/191 1974)} Qb6 $1 19. Bxf8 Rxf8 $11) 9. dxe6 Bxe6 10. Bf4 h6 {(criticized by MT)} (10... Nc6 11. Qd2 Nd7 12. Bg5 Qc8 13. Bh6 Nde5 14. Bxg7 Nxf3+ 15. Bxf3 Kxg7 16. Be2 Qd8 17. f4 $14 {Nisipeanu,L (2613)-Istratescu,A (2622)/Romania 85/71 2002}) 11. Nd4 Bd7 12. Qd2 Kh7 (12... Nc6) 13. e5 dxe5 14. Bxe5 Ne4 $2 (14... Nc6 $16 {MT}) 15. Nxe4 Bxe5 16. Nf3 $1 Bg7 17. Rad1 Qc8 18. Bc4 Be8 19. Neg5+ hxg5 20. Nxg5+ Kg8 21. Qf4 Nd7 22. Rxd7 Bxd7 23. Bxf7+ {1-0 Tal,M-Petrosian,T/USSR 18/167 1974 }) 8... c6 9. Qd2 (9. Nd2 Nbd7 10. a4 a5 11. Nb3 Ne5 12. Ra3 Qb6 13. Nd2 e6 14. Rb3 Qc7 15. h3 exd5 16. Bxf6 Bxf6 17. exd5 Bg7 18. Nde4 f5 19. Ng5 h6 20. Nf3 Bd7 21. Qd2 Rae8 {1/2-1/2 Lein,A-Tal,M/USSR (ch) 14/186 1972}) 9... Qc7 10. Rad1 Nbd7 11. Rfe1 a5 12. Bf1 (12. a4 {LC}) 12... a4 13. a3 Re8 14. h3 Nb6 15. Bh6 (15. Bf4 $11 {LC}) 15... cxd5 16. Bxg7 Kxg7 17. exd5 $6 (17. Nxd5 {LC}) ( 17. e5 dxe5 18. Nxe5 $44 Qc5 (18... Bf5 19. Qd4) 19. g4 Be6 20. Nd3 Qc6 21. Nf4 ) 17... Bd7 18. Re3 Ra5 19. Rd3 Nc4 20. Qc1 Rc5 (20... Qb6 21. Rd4 Nxb2 22. Rb4 {LC}) 21. Ng5 Nxa3 22. Rd4 $1 {[#]} h6 (22... b5 23. Rh4 h5 24. Rf4) 23. Nge4 Nxe4 24. Rxe4 Nc4 (24... b5 $1 {(given -/+ by LC, but very difficult to judge)} 25. Qd2 (25. Rh4 g5 26. Rxh6 $1 Kxh6 27. Ne4 f6 28. Nxc5 Qxc5 29. bxa3 b4 30. axb4 Qxb4 31. c3) 25... Bf5 26. bxa3 Rxc3 27. Rh4 g5 (27... Rh8 28. Bxb5 Rxa3 29. Rc4) 28. Bxb5 Rb8 29. Rb4 Rxc2) 25. Rdd4 Nb6 (25... Ne5 26. f4 f5 27. Re3 Nf7 28. Qe1 Kf8 29. Qg3 $11 {LC}) 26. Rh4 Rh8 (26... g5 27. Rxh6 $1 Kxh6 28. Rh4+ Kg6 29. Bd3+ Bf5 (29... f5 30. Rg4 $1 {LC}) 30. Ne4 $3 {[#](not considered by LC)} (30. Qd1 $4 {(LC overestimated this move, while underestimating its position !)} Rxc3 $1 (30... gxh4 $2 31. Qg4+ Kh6 32. Qxf5 $18 {LC}) (30... Kg7 $6 31. Bxf5 gxh4 32. Qg4+ $8 Kf8 $8 33. Be6 $3 $11 {[#]}) (30... e6 $1 31. Bxf5+ exf5 32. Qh5+ Kf6 $8 33. Qh6+ Ke7 34. Qxg5+ Kd7 35. Qxf5+ Kd8) 31. Bxf5+ Kxf5 32. bxc3 Qxc3 33. Qg4+ Kf6 $1 34. Rh6+ Ke5 $1 35. Qe2+ Kd4 36. Qb5 a3 $1 37. Qxb6+ Ke5 38. Qa7 Qb2 $19 ) (30. Bxf5+ $2 Kxf5 31. Qe3 gxh4 $11) 30... f6 (30... Bxe4 31. Bxe4+ f5 32. Rg4 $3) 31. Nxg5 $1 Nxd5 (31... fxg5 32. Rg4) (31... Bxd3 32. Qd1 $1) (31... Rxd5 32. Rh6+ $1 Kxh6 33. Ne6+ Kg6 34. Nxc7) (31... Qc8 32. Rh6+ $1 Kxh6 33. Ne6+ Kg6 34. Bxf5+ Kf7 35. Qh6) 32. Bxf5+ (32. Ne6) 32... Kxf5 33. Qd1 $3 {[#]} Nf4 34. Qg4+ Kg6 35. Ne6+) 27. Qa1 (27. Rd3) 27... Ra8 (27... g5 28. Rhe4 Bf5 29. Re2 $13 {LC}) 28. Bd3 (28. Qc1 $6 g5) 28... g5 $2 {The move recommended by the analysis engines !} (28... Rh8 $1 {(LC, making pushes effective ...g5 & ...f5)} 29. Rhe4 (29. Rde4 g5) (29. Rhf4 Rc8) 29... Re8 30. Re1 (30. Qe1 a3) (30. Qa3 Bf5) 30... h5) (28... a3 $6 29. bxa3 (29. Qc1 Rh8 30. Qa1) 29... f6 30. Qe1 Re8 31. Rdg4 $3 {[#]} Bxg4 32. Rxg4 g5 33. Qe4 $16) (28... f5 29. Qe1 (29. Qc1 Rh8 30. Qe3 Be8 31. Kh2) 29... Re8 (29... Qd8 {(to later have access to ...Qg8)} 30. Qe3 g5 31. Rh5 Qf8 {seems better :} 32. Rg4 $1 Kf7 $1 33. Rb4) 30. Qe3 g5 31. Rdg4 $3 (31. Rxh6 $1 {also :} Kxh6 32. Rh4+ Kg6 33. Rg4 $8) 31... fxg4 32. Rxh6 $3 {(the sacrifice of the two rooks is the theme of the game !)} Kxh6 33. Qe4 $18) (28... h5 29. g4 Rg8 30. Qc1) 29. Rxh6 $3 {[#]} (29. Rhe4 a3 ( 29... e5)) 29... Kxh6 30. Rh4+ $3 {[#]} Kg7 (30... gxh4 31. Qc1+ Kh5 (31... Kg7 32. Qg5+) 32. Qd1+ $1 {[#](staircase)} Kh6 33. Qd2+ Kh5 34. Qe2+ Kh6 35. Qe3+ Kh5 36. Qf3+ Kh6 (36... Kg5 37. Qxf7 $18 {LC}) 37. Qf4+ (37. Qxf7) 37... Kg7 (37... Kh5 38. Qxf7+ Kg5 39. Qg7+) 38. Qg5+ Kf8 39. Qh6+ Kg8 40. Qh7+ Kf8 41. Qh8#) 31. Rh7+ $8 Kf6 (31... Kf8 32. Qd1 $1 {LC} Nxd5 33. Qh5) 32. Rh6+ (32. Qd1 $1 Nxd5 33. Ne4+ $1 Ke5 34. Nxg5 $18) (32. Ne4+ {text}) 32... Kg7 33. Rh7+ Kf6 34. Ne4+ (34. Qd1 $1) 34... Kg6 (34... Ke5 35. b4+ Kxd5 36. bxc5 dxc5 37. Rxf7 {LC} c4 38. Rxe7 $1 (38. Qa3 $1 cxd3 39. Qxd3+ Kc6 40. Qc3+) 38... cxd3 39. Nf6+ $1 (39. Qa3 $1 Qxc2 40. Nc3+ $1) 39... Kc4 40. Qb2 $1 (40. Re5 $1 dxc2 41. Qa2+ $3 {[#]} ) 40... d2 (40... a3 41. cxd3+) 41. Re4+ $8 Kc5 42. Qc3+ Kb5 (42... Kd6 43. Qxd2+) 43. Re5+ $8 Qxe5 44. Qxe5+ Kc6 (44... Ka6 45. Qe2+) 45. Qc3+ Kb5 46. Qxd2 a3 47. Qxg5+ Kc6 48. Ne4 Nd5 49. Qe5 $18) 35. Qd1 $1 (35. Nxg5+ $1 f5 36. Qd1) 35... g4 (35... Kxh7 36. Qh5+ Kg7 37. Qxg5+ Kf8 38. Qh6+ Kg8 39. Ng5 (39. Nf6+ exf6 40. Bh7+ Kh8 41. Bg6+ Kg8 42. Qh7+ Kf8 43. Qxf7# {LC}) 39... Bf5 40. Bxf5 e5 41. Bh7+ Kh8 42. Qf6#) 36. Qd2 Rxd5 37. Qh6+ Kf5 38. Rxf7+ (38. Nxd6+ Ke5 39. Nxf7+ Kd4 40. Qe3# {LC}) 38... Ke5 39. Qg7+ (39. Rxe7+ $1) 39... Ke6 40. Rf6+ (40. Rxe7+ $1 Kf5 41. Qg5# {LC}) 40... Ke5 41. Rxd6+ Kf4 42. g3+ 1-0