Master's word
---
A computer tip given to me by J. Beasley: to change the side to move in any position under "chess base", do "ctrl alt 0" (the service candide will tell us that we actually do "ctrl alt à" since we don't press the "shift" key; in short, you get the idea). You can't imagine the interest of this "trick" for someone who studies the endgames!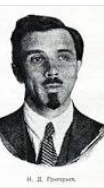 A phenomenal study by Grigoriev who has not yet revealed all his secrets (unconscious people who bought LFII will be able to adjust the 613 exercise). Another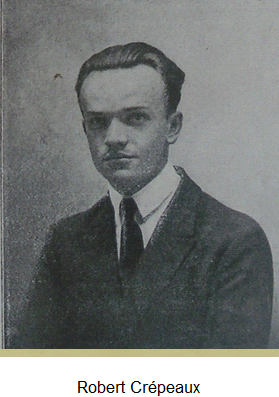 LFII "update" with a rebuttal of an analysis by Karpov (whom I made the irreparable mistake of taking his word for it) in the encyclopaedia of "šahovski završnica" volume 5, position 1224 where the proposed move 30 Bf7 (the 40th in the cited work) is the loser one : I had discovered a rebuttal, but Remy, Pierre and Daniel found another one: "à la monstre", as would have said an ex-captain who became a candidate-sic for a certain presidency [and since then, ex-president, note of 2015]
Thirty years later (who would have thought it?) my first activity for St Lazare: a game against Crépeaux (for those who sneer, I should point out that I didn't play against Steinitz defending the colours of our circle).
Inevitable commentary on the theme "geniuses or idiots" about a topical game, which is part of the Pinder circus.
The best ones sometimes abandon a game without reason. No matter what happens in the world, it's what happens in our own heads that matters.
Have a good reading.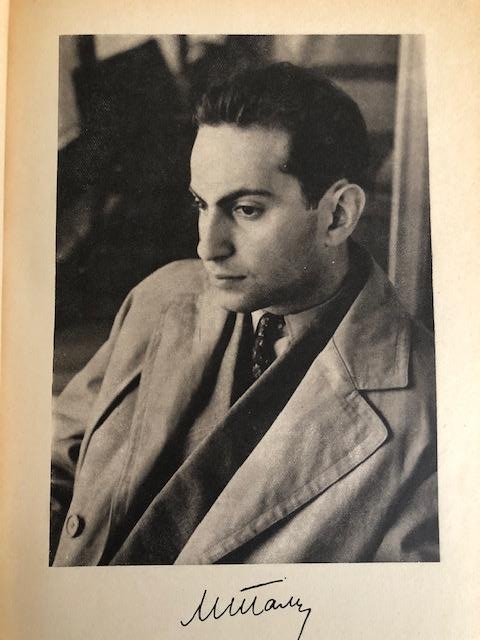 Master's diagrams
[Event "?"] [Site "?"] [Date "1931.??.??"] [Round "?"] [White "Grigoriev, N."] [Black "+0031.21e5f7"] [Result "1-0"] [SetUp "1"] [FEN "8/5k2/3P1Np1/4K1P1/8/8/b7/8 w - - 0 1"] [PlyCount "25"] [EventDate "1931.??.??"] {ex. 613. Inspired by a Sultan Khan-Tartakower game.} 1. Nd5 Ke8 2. Nc7+ Kd7 (2... Kf7 3. Kd4 Bb3 4. Kc5 Bd1 5. Kc6 Ba4+ (5... Bf3+ 6. Kd7 Be4 7. Kd8) ( 5... Bg4 6. Nd5) 6. Kb6 $1 {[#]} Bd1 (6... Bd7 7. Kb7 $1 Bf5 8. Nd5 Ke6 9. Kc6 $1 { (menace d7)} Ke5 10. Nf6 Kf4 11. Nh7 Ke5 12. d7 $18) 7. Kb7 $1 (7. Nd5 $2 Ke6 $1 8. Kc7 Ba4 9. Nf6 (9. Ne7 Be8 $8 10. Nxg6 Kf5 $11) 9... Kf5 $8 10. Nh7 Ke6 $11) 7... Bf3+ 8. Kc8 Bg4+ 9. d7 (9. Kd8) 9... Ke7 10. Nd5+ Kd6 11. Nf6 Bxd7+ 12. Nxd7 Ke6 13. Nf6 Kf5 14. Nh7) 3. Na6 $1 Ke8 (3... Bc4 4. Nc5+ Kd8 (4... Kc6 5. d7) 5. Kf6) 4. Nb8 $3 {[#]Leaving to White King access to c5.} (4. Nc5 $6 Kf7 $1 5. Nd3 (5. d7 $2 Ke7) (5. Kd4 Ke8) 5... Be6 6. Nf4 Bf5 7. Kd5 Ke8 8. Kc6 (8. Ne6 Bh3 9. Nc5 Kd8) 8... Kd8 9. Nd5 Be4 10. Kc5 Bc2 11. Nb6 Be4 12. Nc4 Bc2 ( 12... Kd7 13. Kd4 Bb1 14. Ke5 Bf5) 13. Ne5 Be4 14. Kb6 Bc2 (14... Bf5) 15. d7 Be4 16. Kc5 Kc7 $11) (4. Kd4 $6 Kd7 (4... Bb3) 5. Kc5 Bb3 6. Nb8+ Kc8 7. Nc6 Bc2 8. Kd5 Bb3+ 9. Ke5 Kd7 10. Nb8+ {[#]} Kd8 11. Na6) 4... Kf7 (4... Kd8 5. Kf6 Bb1 6. Na6 $3 {[#](now that the wK has gained access to f6, the knight must recycle)} (6. d7 $2 Bf5 7. Kf7 Bh3 $3 {[#]} (7... Bc2 $2 8. Ke6 {: the bK cannot control both d6 and e7}) (7... Bg4 $2 8. Nc6+ Kxd7 9. Ne5+ {: the Knight b8, a "short step" piece, still controls g4 !}) 8. Kxg6 Ke7 9. Kh6 Be6 10. g6 Bd5 11. g7 (11. Kg7 Be4 $8 12. Na6 Bxg6 $8) 11... Bg8 $8 12. Kg6 Kd8 $11 13. Kf6 Ba2 $3 {[#](as far as possible)} (13... Bb3 $2 14. Na6 $1 Bc4 15. Nc5 {(now, Knight is better on c5 instead of b8)} Bg8 16. Kg6 Ke7 17. Kh6 $1 Kd8 18. Ne4 $1 Bc4 19. Nf6 $8 Bb3 20. Kh7) (13... Bd5 $2 14. Ke5) ( 13... Bc4 $2 14. Nc6+) 14. Ke5 Kc7 (14... Ke7 15. Kd4 Kd8 $8 16. Kc5 Kc7 $8) 15. Kd4 Bg8 $11) 6... Kd7 (6... Ke8 7. Nc5 Bf5 8. d7+ Kd8 9. Kf7 Bh3 (9... Bc2 10. Ke6) 10. Kxg6 Ke7 11. Kh6 {(...Be6 impossible)} Bf1 12. g6 Bc4 13. Kh7) 7. Ke5 {(for Nc5+ and Kf6)} Ke8 (7... Bf5 8. Nc5+ Kd8 9. Kf6 Bb1 (9... Ke8 10. d7+ Kd8 11. Kf7) 10. d7 Bf5 11. Kf7 $22 Bh3 12. Kxg6 Ke7 13. Kh6 Bf1 14. g6 Bc4 { Here on the other hand, the wN is much better on c5 than on b8 !!} 15. Kh7 $18 (15. -- Ba2 16. g7 Bg8 17. Kg6 Kd8 18. Kf6 Ba2 19. Ne6+ {for this reason too})) (7... Kc8 8. Nc5 Ba2 9. Kf6) 8. Nc5 (8. Kd5 {(this time, the bB regrets not being not be on d1)} Bd3 9. d7+ Ke7 10. Kc6 $8) 8... Kf7 {(the bK has returned protect the kingside, but the bB is on b1 instead of a2: compare with 4. Nc5 ?!)} 9. d7 Ke7 10. Kd5 $3 {[#]} Bf5 11. Kc6 $8) (4... Bb3 5. Kf6 $18) (4... Bb1 5. d7+ (5. Kf6 Bf5 6. Na6 $1) 5... Ke7 6. Kd5) 5. Kd4 (5. d7 $2 Ke7 6. Kd4 Bb3 ( 6... Be6 $2 7. Kc5 Bxd7 (7... Bf5 8. Kc6) 8. Nxd7 Kxd7 9. Kd5) (6... Kd8 7. Kc5 Kc7 $8) 7. Kc5 Ba4 $3 {[#]ZZ} 8. Kc4 Bd1 (8... Kd8 9. Kd4 Bb3 $3 {[#]} (9... Ke7 $2 10. Kc5 $22) (9... Kc7 10. Ke5 Bb3 (10... Bb5 11. Ke6) 11. Na6+) 10. Kc5 (10. Ke5 Ke7 $8) 10... Kc7 $8) (8... Bc2 $2 9. Kd5 $1 Ba4 (9... Bb3+ 10. Kc6) 10. Kc5 $22 {[#]ZZ already seen}) 9. Kb5 (9. Kd5 Bf3+ 10. Kc5 Bg2 11. Kb6 Kd8) 9... Bf3 $8 10. Kb6 (10. Kc5 Bg2) 10... Kd8 $8 11. Kc5 Kc7 $8) 5... Bb3 (5... Ke6 6. Kc5 (6. d7 ) 6... Bb3 7. d7 (7. Kc6 $2 Kf5) 7... Ke7 8. Kc6 $18) (5... Ke8 6. Kc5 Kd8 ( 6... Bb3 7. d7+) 7. Kc6 Bb3 8. d7 $8) 6. Kc5 $3 (6. d7 $2 Ke7 $8 7. Kc5 Ba4 $8 {: see 5 d7?}) 6... Ba4 7. Kd5 $1 (7. Kb6 $2 Ke6 8. Kc7 Be8 $8 $11) 7... Bb5 ( 7... Bb3+ 8. Kc6 Ba4+ (8... Ke6 9. Kc7 $8 Ba4 10. Nc6 $8) 9. Kc7 Ke6 (9... Be8 10. d7) 10. Nc6) (7... Ke8 8. Ke6 $1 (8. Na6 $1) 8... Bb3+ 9. Kf6 Ba2 (9... Bc2 10. d7+ Kd8 11. Ke6) 10. Kxg6 $8) 8. Nc6 $1 (8. d7 $2 Ke7 9. Kc5 Ba4 {de nouveau}) 8... Ke8 9. Ne5 Ba4 10. Ke6 (10. Nxg6 $1) 10... Bb3+ 11. Kf6 Bc2 12. d7+ $8 (12. Nxg6 $2 Kd7 $8) 12... Kd8 13. Ke6 $8 1-0 [Event "?"] [Site "?"] [Date "1971.??.??"] [Round "?"] [White "Kholmov, Vassioukov"] [Black "+0013.66e3g7"] [Result "1/2-1/2"] [SetUp "1"] [FEN "8/pp1n1pk1/6p1/2p4p/2P1P2P/1P2KBP1/P7/8 b - - 0 1"] [PlyCount "96"] {p. 213-215 ; EFV 1224} 1... Ne5 2. Bg2 (2. Kf4 $2 Nd3+ 3. Ke3 Nc1) (2. Be2) 2... Kf6 3. Bh3 Ke7 4. Bc8 {A sword in the water. But a waiting move like any other, with White condemned to passivity.} b6 5. Bh3 (5. Bb7 Kd7 6. Bd5 f6 {Karpov} 7. a3 g5) 5... f6 $6 (5... Nc6 {Karpov} 6. g4 (6. Bf1 Kd6) 6... Kf6 (6... hxg4 7. Bxg4 Kd6 8. h5) 7. gxh5 gxh5 8. Bf1 Nd4 9. Bh3 (9. Be2 $2 Nxe2 10. Kxe2 Ke5 11. Ke3 a6 12. a3 a5 13. a4 f6 14. Kf3 f5 15. exf5 Kxf5 $19) 9... Ke5 10. Bd7 a6) 6. Bf1 g5 $1 {[#]To fix the kingside pawns (it being understood that 7. hxg5 fxg5 would give Black a too dangerous passed pawn after ...h4) before the great central manoeuvres (... Nd4 and ...Ke5). The simplification g3-g4 forever forbidden, the g3-pawn will be soon a target. A slight disadvantage: after the break-up of the centre, the pawn h5 will be threatened by the bishop. But Black has made the difference.} 7. Be2 (7. hxg5 $6 fxg5 8. Be2 h4 9. gxh4 gxh4) 7... g4 $1 8. Bd1 Ke6 9. Bc2 (9. Be2 Nc6) 9... Nf3 10. Bd3 (10. e5 $1 Nxe5 (10... fxe5 $2 11. Bg6) 11. Kf4 Kf7 12. Be4 Kg7 13. a3 (13. Kf5 Nf3 14. Kf4 Nd4 15. Bd3 Kf7) 13... Kf7 14. Bd5+ Kg6 15. Be4+ Kg7 16. Bd5 $132 {(Karpov) prohibiting the recycling of the Knight on d4 which would free the Black King}) 10... Ke5 11. Bc2 Nd4 12. Bb1 {The black units are titanic, the White Bishop is really bad, but how to conclude? The Black King must have access to the queenside, via d4 (and not via b7-a6 because of e5, Bg6). This will be done in two steps: chase the Bishop from the diagonal b1-h7, then play ...f6-f5, after which the g3 attack (...Nf5) will force Kf2. Note that Black thus relieves his opponent of the e4 weakness. But the weak squares (more important than the weak pawns) remain.} Nc6 $1 13. Bc2 Nb4 $1 14. Bb1 a6 $1 {Z} 15. a3 (15. Kd2 Kd4 16. e5 $1 Kxe5 17. Bg6 (17. a3 Nc6 18. Bg6 Nd4 19. Bxh5 f5 20. b4 (20. Ke3 Nc2+ 21. Kf2 Nxa3 22. Be8) (20. Kd3 Nxb3) 20... f4 21. Bxg4 (21. gxf4+ Kxf4) 21... fxg3 22. Ke3 Nc2+ 23. Kf3 Nxa3 24. bxc5 bxc5 25. Kxg3 a5 26. Bd1 $1 (26. Be2 Nb1) 26... Nxc4 27. Kf3 Nb2 28. Bc2 {: the Bishop is back in business}) 17... Nxa2 18. Bxh5 f5 19. Be8 (19. Bg6 f4 20. h5 fxg3 21. h6 Kf6 22. h7 Kg7 23. Ke1 Nc1 24. Bc2 b5 25. cxb5 axb5 26. Kf1) 19... f4 20. gxf4+ Kxf4 21. Bc6 (21. h5 $2 Kg5 22. Bg6 a5 23. Be8 g3 24. Ke3 Nc1 25. Kf3 Nxb3 26. Kxg3 Nd2) 21... Nb4 22. Bb7 g3 23. h5 Kg5 24. Bf3) 15... Nc6 16. Bc2 Nd4 17. Bd1 {We must defend b3.} f5 ({The other plan is} 17... b5 18. cxb5 Nxb5 19. Be2 $1 (19. a4 Nc3 20. Bc2 a5 21. Bd3 Nd1+ 22. Ke2 { (otherwise ...Nf2-h1!)} Kd4 23. e5 Nc3+ 24. Kd2 fxe5 25. Bg6 Ne4+) 19... Nxa3 ( 19... Nc3 20. Bd3 a5 21. Bc2) 20. Bxa6 Nc2+ 21. Ke2 $1 {Karpov} (21. Kd2 Nb4 $1 22. Bd3 Kd4 23. Bb1 Nc6) 21... f5 (21... Nd4+ 22. Ke3 Nxb3 23. Bc4) (21... Nb4 22. Bc4 $11) 22. exf5 Nd4+ 23. Ke3 (23. Kf2 $2 Nxb3 24. Bc4 Nd2 25. Bf7 Ne4+ 26. Kg2 Nf6 27. Be6 Kd4) 23... Nxb3 24. Bc4 Nd4 25. Bf7 Nxf5+ 26. Kf2 Ng7 $15 { Karpov}) (17... a5 18. a4 $8 (18. Kd3 $2 f5 19. exf5 Nxf5) 18... Kd6 19. Kd3 $8 (19. Kf4 $2 Ke6 20. Ke3 Ke5) 19... Ke6 20. Kd2 Ke5 21. Ke3 f5 {Karpov} 22. exf5 Nxf5+ 23. Kf2 {: text without lever ...b5}) 18. exf5 Nxf5+ 19. Kf2 Kd4 (19... Nd6 20. Bc2 Ne4+ 21. Bxe4 Kxe4 22. Ke2 Kd4 23. Kd2 b5 24. cxb5 axb5 25. Kc2 c4 26. bxc4 Kxc4 27. Kb2 Kd4 (27... b4 28. a4 $11 {Karpov}) 28. Kb3 $8 Ke3 29. Kb4 ) 20. Bc2 Ng7 {The Knight has lost his superbness; on the contrary, the wren c2 is out in the open. The trumps mentioned at the beginning have disappeared, in favour of another profit of another, essential one: the Black King is magnificently placed. This is the principle of "transformation of advantages" (principle of general strategy, not limited to the endgames) of which the principle of "two weaknesses" is only an avatar.} (20... Ne7 21. Ke2 Kc3 22. Kd1 Kb2 (22... Nc6 23. Bg6 (23. b4 Ne7) 23... Kxb3 24. Bxh5 Ne5 25. Be8 $14) (22... a5) (22... Ng8 23. Bg6 Nf6 24. Bc2 Kb2 {voir texte} 25. Kd2) 23. Kd2 (23. a4 $2 Kc3 24. Kc1 Ng8 25. Bg6 Nf6 26. Bc2 Kd4 27. Kd2 Ne4+) 23... Kxa3 24. Kc3 {(text with bN on e7 instead of f6)} a5 (24... b5 25. cxb5 axb5 26. Be4) 25. Be4 (25. Kd2 Kb4) 25... a4 $17 {Karpov} 26. bxa4 Kxa4 27. Bc2+ Ka5 28. Bd3) (20... Nd6 21. Bg6 Ne4+ 22. Bxe4 Kxe4 23. Ke2 {already seen on 19th move}) 21. Ke2 Kc3 22. Kd1 Ne8 $1 23. Kc1 Nf6 24. Kd1 Kb2 25. Kd2 (25. a4 Kc3 26. Kc1 Kd4 27. Kd2 Ne4+ 28. Bxe4 Kxe4 29. Ke2 a5 $19) 25... Kxa3 26. Kc3 {New "transformation": the black king has given up its beautiful position, but gained a pawn.} b5 $1 {[#]} (26... a5 27. Bg6 (27. Kd2 Kb4) 27... a4 28. bxa4 Kxa4 29. Bc2+) 27. cxb5 axb5 28. Bg6 Nd5+ 29. Kc2 b4 $1 {[#] We are entering the phase: "speed race".} 30. Bxh5 (30. Bf7 Ne3+ 31. Kb1 {Karpov} (31. Kd3 Nf5 $3 {[#](better than ...Nf1 as it controls wPh)} 32. Bxh5 Kxb3 33. Bf7+ Ka3 34. Be6 Nxg3 35. Bxg4 b3) 31... Nf1 $3 {[#](this time better than ...Nf5 because not threatened after Bxg4 and ... closer to the wK)} (31... c4 $2 32. bxc4 b3 33. c5) (31... Nf5 $2 32. Bxh5 Nxg3 33. Bxg4 c4 34. h5 cxb3 35. h6 Ne4 36. Bf5 Nd2+ 37. Kc1 Nc4 38. Bb1 $11) 32. Bxh5 c4 $3 {[#]} (32... Nxg3 $2 33. Bxg4 c4 34. h5 $11) 33. bxc4 (33. Bg6 cxb3 34. h5 b2 35. Kc2 Ka2 36. Kd1 b3 37. h6 Ne3+ 38. Ke2 Nc2 $19) (33. Bxg4 cxb3 $1 {was not possible with the bNf5}) 33... Nxg3 $1 (33... b3 $1 34. Bg6 Nxg3 $1 35. Bd3 Nh5 $1 36. c5 g3 37. Be4 Nf4 38. c6 Ne2 $1) 34. Bxg4 (34. Bg6 Nf1 35. Kc2 g3 36. Be4 b3+) 34... b3 35. h5 b2 $19) 30... c4 31. Bg6 (31. bxc4 b3+ 32. Kd2 Ne7 $19) (31. Kd2 Kxb3) 31... cxb3+ 32. Kd3 (32. Kd2 b2 33. h5 Ka2 34. h6 Nf6 35. Ke3 b1=Q 36. Bxb1+ Kxb1 $19) 32... b2 33. Kd4 {Prevents ...Ka2.} Nf6 34. Bb1 Nh5 35. Ke5 Nxg3 36. Kf4 Nf1 37. Kxg4 Nd2 38. Bd3 (38. Bh7 Ka2 39. h5 b3 40. h6 Nc4 41. Kf4 (41. Be4 Nd6) 41... Na3) 38... Nc4 $1 {Wins a tempo by the threat ...Ne5+, but the Bishop had no better square than d3.} 39. Kf4 Kb3 (39... b3 40. h5 Kb4 41. h6 Na3 42. h7 Nc2 43. h8=Q b1=Q {(in relation to the text, bK and bP are swapped)} 44. Qb8+ Kc3 45. Be4 Qf1+) 40. h5 Na3 41. h6 Nc2 42. h7 (42. Bxc2+ Kxc2 43. h7 b1=Q 44. h8=Q {is hopeless, White King being badly placed :} Qf1+ 45. Kg5 Qg2+ 46. Kf6 Qf3+ 47. Kg6 Qg4+ 48. Kf7 Qf5+ 49. Ke7 b3 50. Qh2+ Kd1 51. Qb2 Qf3 52. Qb1+ Kd2 53. Qb2+ Ke1 54. Qa1+ (54. Qb1+ Qd1 55. Qg6 Qe2+) 54... Kf2 55. Kd6 Qe2 $1 56. Qf6+ Ke1 $8 57. Qh4+ Kd1 58. Qa4 Kc2 (58... Qe3) 59. Kd5 Qe3 60. Kd6 Kd2 61. Qb4+ Qc3 62. Qf4+ Kc2 $19) 42... b1=Q 43. h8=Q Qc1+ 44. Kf5 (44. Kg4 Qd1+) 44... Qe3 $2 {Black floats, but it will be of no consequence.} (44... Qd2 $1 45. Qh3 (45. Qg8+ Kc3 46. Qc4+ Kb2 47. Ke5 Qc3+ 48. Kd6 Qf6+ 49. Kc5 b3 $17) (45. Bxc2+ Qxc2+ $8 {(capture with King is not good because of Qc8+! and on the cover, Qb7!!)} 46. Ke6 Qe4+ 47. Kf7 Qd5+ $1 48. Kg6 Qe6+ 49. Kg5 Kc4 $19) 45... Qf2+ 46. Kg5 (46. Ke5 Qd4+ 47. Ke6 Qe3+ 48. Qxe3 Nxe3 49. Bb5 Kc3 50. Ba4 Nc4 51. Kf6 Nb2 52. Bc6 b3 53. Bd5 Nc4 54. Be4 b2 55. Bb1 Na3) 46... Qc5+ $1 47. Qf5 Qe7+ $1) (44... Ne1 $2 45. Be4 $1 Ka3 46. Qa8+ Kb2 47. Qh8+ Ka2 48. Qa8+ Qa3 49. Ke6 Kb2 50. Qh8+) (44... Qd1 45. Qg8+ (45. Qh3 Kb2) (45. Be4 Ne3+) (45. Bxc2+ Qxc2+ $8) 45... Kc3 (45... Kb2 46. Qg7+ Kb1 47. Qg3) 46. Qc4+ Kb2 47. Qe4) 45. Qg8+ $2 {White misses a rescue, more theoretical than anything else, as the Queen's endgame was hardly comfortable.} (45. Bxc2+ $1 Kxc2 46. Qc8+ $1 (46. Qh2+ $1 Kc1 47. Qc7+) (46. Kg6 $2 Qd3+) 46... Kd2 47. Kg6 (47. Qb7 b3 48. Kg6 $3 {[#]} Kc2 49. Qc6+ Qc3 50. Qg2+ ) (47. Qb8) 47... b3 48. Qb8 $1 (48. Qb7 $1) 48... Qd3+ 49. Kg7 Kc1 50. Qf4+) 45... Kb2 46. Qc4 b3 (46... Nd4+) 47. Kf6 Nb4 $2 (47... Nd4 $1 48. Qa6 (48. Bf1 Qc3) (48. Kg7 Qe7+ 49. Kg6 Nf3) 48... Qf4+ 49. Ke7 Qc7+ 50. Kf8 Qc5+ 51. Kg7 Nc6 (51... Nc2 52. Bc4)) 48. Qxb4 $1 (48. Bf1 $2 Ka3 $5 {Kholmov-Vassioukov, 0-1}) 48... Qxd3 49. Kf7 $3 {Towards the good corner : thank you Mr Chéron & Averbach !} 1/2-1/2 [Event "Ent 74-75"] [Site "Paris"] [Date "1974.11.23"] [Round "?"] [White "Crepeaux, R."] [Black "Villeneuve, A."] [Result "1/2-1/2"] [ECO "B07"] [PlyCount "89"] [EventDate "1974.??.??"] [EventType "team"] [EventCountry "FRA"] 1. e4 d6 2. d4 Nf6 3. Bd3 g6 4. Ne2 Bg7 5. c3 O-O 6. f3 e5 7. d5 c6 8. c4 Qb6 9. Nbc3 cxd5 10. cxd5 a6 11. Na4 Qa7 12. Bd2 Nbd7 (12... b5 13. Nac3 Nbd7 14. Qc1 Nc5) 13. Qc1 b5 14. Be3 Qb7 15. Nac3 Nb6 (15... Nc5) 16. Bh6 b4 17. Nd1 Bd7 (17... Na4) 18. Qd2 a5 (18... Na4) 19. h4 $1 Nh5 $6 (19... Rfc8 20. h5 Na4 ( 20... Bxh6 21. Qxh6 Nxh5 22. Rxh5) 21. hxg6 fxg6) 20. Bxg7 (20. g4) 20... Nxg7 21. h5 $1 gxh5 (21... Nxh5 22. g4 Nf6 23. Qh6 (23. Qg5 $1) 23... Rfc8 24. Ng3) 22. Ng3 f5 $8 23. Qg5 $1 {[#]} (23. Qh6 f4 24. Nxh5 Nxh5 25. Rxh5 Be8 $8 26. Rg5+ Bg6 27. Rxg6+ hxg6 28. Qxg6+ Qg7 29. Qxd6 Nd7 30. Nf2 Rf6 31. Qc7 Rg6) 23... Rf7 24. Nxh5 (24. Ne3 $1) 24... Raf8 $8 25. exf5 (25. Nxg7 Rxg7 26. Qh6 Nc8 27. Ne3 (27. exf5)) (25. Rc1) 25... Bxf5 26. Bxf5 Rxf5 27. Qxg7+ Qxg7 28. Nxg7 Kxg7 29. Ne3 Rf4 30. Rc1 Rc8 $6 (30... Rd4 $142) 31. Rxc8 (31. Rc6) (31. Ke2) 31... Nxc8 32. Ke2 Ne7 33. Rc1 e4 34. Rc7 exf3+ 35. gxf3 Kf8 36. Kf2 (36. Ra7 Ng6 (36... Rh4 37. Rxa5 Rh2+ 38. Kd3 Rxb2 39. Nc4) 37. Rxa5 h5 38. Ra8+ Kf7) 36... h5 37. Kg3 (37. Ra7 Ng6) 37... Ng6 38. Rc4 h4+ 39. Kg2 Ke7 40. Re4+ Kf7 41. Nc4 Rf6 42. Nxa5 Nf4+ 43. Kh2 Nxd5 44. Rxh4 Rxf3 45. Rd4 1/2-1/2 [Event "?"] [Site "?"] [Date "2004.??.??"] [Round "?"] [White "Kasparov, Bacrot"] [Black "0013.22"] [Result "1/2-1/2"] [SetUp "1"] [FEN "8/5p2/8/2k2p2/1n5P/2K2BP1/8/8 b - - 0 1"] [PlyCount "11"] [EventDate "2004.??.??"] {Génies ou idiots ?} 1... Nd5+ $3 {Genius ?} (1... Na2+ $2 2. Kb3 Nc1+ 3. Kc2 Na2 4. h5) (1... f4 $2 2. gxf4) 2. Bxd5 Kxd5 3. Kd3 {The squares f4 and f6 are not are not conjugated: the wK's access to f4 ensures the win, whatever the (because of the possibility h4-h5!). They are with the pawn on h5.} Ke5 $8 4. Ke2 (4. Ke3 f4+ $3 {[#]} 5. gxf4+ Kf6 $3 {[#](proof of genius)} (5... Kf5 $2 6. h5 $8) (5... Ke6 $2 6. h5) 6. Ke4 (6. Kf3 Kg6 $1 7. Kg4 f5+ $8) (6. h5 Kg7 $3 {[#]} 7. Kf3 f5 8. Kg3 Kh7 9. Kh4 Kh6 $11) 6... Kg6 $8 7. Ke5 (7. f5+ Kh5 $8 8. Ke5 Kxh4 9. Kf6 Kg4) 7... Kh5 $8 8. Kf6 Kxh4 9. f5 Kg4 $11) 4... Kf6 $2 $18 {Idiot ?} (4... Ke4 $1 5. Kf2 Kd4 $3 {[#]} (5... f4 $2 6. g4) 6. Kf3 Ke5 $22) (4... Kd4 $1 5. Kf2 Ke4 $8 6. Ke2 Kd4 (6... f4 7. g4 f3+ 8. Kf2 Kf4 9. h5 Kg5 $11) 7. h5 Ke5 $8 8. Kf3 Ke6 $3 {[#]} 9. Kf4 Kf6 $8 $11) (4... f4 $2 5. g4) 5. Ke3 $3 {Génie ?} (5. Kf3 $2 Ke5 $22 6. Ke3 f4+ {ci-dessus}) (5. Kd3 $2 Ke5 $8) 5... Kg6 (5... Ke5 6. Kf3 $22 {[#]} Ke6 7. Kf4 Kf6 8. h5 $8) 6. Kd4 $2 $11 {Idiot ?} (6. Kf3 $8 Kh5 (6... Kf6 7. Kf4 $22) 7. Kf4 $8 Kg6 8. Ke5 $8) (6. Kf4 $2 f6 $8) 6... Kh5 { How to convince the "vulgum pecus" that Chess is a serious activity, when we see a "2 800" (which, let us recall it, considers the study of theoretical endgames as "useless"!) and a future "2 700" floating like this ?} (6... Kf6) ( 6... Kh6 7. Ke5 Kg6 8. Kf4 Kf6) (6... Kh5 7. Ke5 Kg4 8. h5 Kxh5 9. Kxf5 f6 10. Kxf6 Kg4 $8 $11) 1/2-1/2 [Event "Bugojno"] [Site "?"] [Date "1984.??.??"] [Round "?"] [White "Larsen, B."] [Black "Tal, M."] [Result "0-1"] [ECO "A36"] [PlyCount "80"] [EventDate "1984.??.??"] {37/57} 1. c4 c5 2. g3 g6 3. Bg2 Bg7 4. e3 Nf6 5. Nc3 e6 (5... O-O 6. d4 d6 7. Nge2 Nc6 8. O-O Bd7 9. b3 $14 {MT}) 6. Nge2 O-O 7. O-O Nc6 (7... d5 8. cxd5 Nxd5 (8... exd5 9. d4 cxd4 10. exd4) 9. Nxd5 exd5 10. Qb3 d4 11. d3 {MT} (11. Bxb7 Bxb7 12. Qxb7 Nd7 $44 13. d3 Re8 14. Nf4 Ne5 15. Rd1)) 8. Nf4 b6 9. b3 (9. d4 Ba6 10. Qa4 Bb7 {MT}) 9... Ba6 10. Bb2 (10. Re1 Rc8 11. d4 (11. Bb2 d5) 11... cxd4 12. exd4 Nxd4 $1 13. Ba3 (13. Qxd4 Nd5 14. Qxg7+ Kxg7) 13... d6 $15) (10. Ba3 {MT}) 10... d5 11. Re1 (11. d3 Bb7 {MT}) 11... Rc8 12. d3 (12. cxd5 Nxd5 13. Nfxd5 exd5 14. Bxd5 Nb4 $17 15. e4 (15. Be4 Bd3) 15... Nd3) 12... d4 ( 12... Qd7) 13. exd4 Nxd4 (13... cxd4 14. Ne4 $14 {MT}) 14. a4 (14. Nce2 {MT}) 14... Qd7 15. Nb5 Rfd8 (15... Bb7 $2 16. Bxb7 Qxb7 17. Bxd4 cxd4 18. Nd6) 16. Nxd4 (16. Bxd4 cxd4 17. Qf3 Rb8 {MT}) 16... cxd4 17. b4 Bb7 18. Bc1 Re8 19. Nh3 e5 20. Bxb7 (20. Bg5 e4 $1 (20... h6 21. Bxb7 (21. Bxf6 Bxf6 {MT}) 21... Qxb7 22. Bxf6 Bxf6 23. Qg4) (20... Bxg2 21. Kxg2 e4 22. Bxf6 Bxf6 23. Nf4 e3) 21. Nf4 Ng4 $1 {[#]} (21... exd3 22. Bxb7 Qxb7 23. Bxf6 {MT}) 22. dxe4 (22. Bxe4 Bxe4 23. Rxe4 Rxe4 24. dxe4 h6) (22. h3 Ne5) (22. Bh3 f5) 22... h6 23. Bh4 Rxc4 (23... g5 $1 24. Bh3 f5 25. exf5 Nf6 26. Rxe8+ Qxe8 27. Bxg5 hxg5 28. Ne6 Qc6 29. f3 g4) 24. Bh3 (24. Bf1 d3 25. Bxd3 Rd4) (24. Nd3 Ne5) 24... h5 25. Nd3 (25. f3 d3 $1) 25... Bh6 26. f3 Be3+ 27. Kf1 g5 $15 28. Bxg5 Bxg5 29. fxg4 Be3 (29... Bxe4 ) 30. Nf2 Bxf2 31. Kxf2 d3) 20... Qxb7 21. f3 Nd7 22. g4 f5 (22... a5 {MT}) ( 22... Bf8 {MT}) 23. gxf5 gxf5 24. Ra2 e4 25. fxe4 fxe4 26. Rg2 (26. dxe4 Rxe4 27. Rf1 $1 (27. Rxe4 Qxe4 28. Ng5 (28. Rg2 Ne5 (28... Kh8 29. Ng5 Qg6 30. Nf3 Qd6) 29. Ng5 Qc6 30. Bf4 Ng6 31. Bd2) (28. Re2 $4 Qg4+) 28... Qg6 (28... Qc6 29. Rd2 Qxc4 30. Bb2) 29. Rg2 (29. Qb3 Rf8 (29... h6) 30. Rg2 Kh8) (29. Qf3 Kh8 30. Re2 Rxc4) (29. c5 bxc5 30. Rg2 Kh8) 29... Rxc4 $1 (29... Ne5 30. c5 bxc5 31. bxc5 {Tal}) 30. Qb3 Ne5 $1 31. Bf4 {(MT give + -)} Qd3 $3 {[#]} 32. Qa2 (32. Qxd3 Nxd3 33. Bd2 (33. Ne6 Nxf4) 33... Rc6) (32. Rg3 Qxb3 33. Rxb3 d3) 32... Kh8 $1 (32... Qd1+ 33. Kf2 Nd3+ 34. Kg3 Qe1+ 35. Kg4 b5 36. axb5 h5+ 37. Kf5 Qxb4) 33. Rf2 (33. Bxe5 $4 Rc1+) (33. Re2 Qd1+ 34. Kg2 d3 35. Nf7+ Kg8 36. Nh6+ Bxh6 37. Rxe5 Qg4+) 33... h6 $3 34. Bxe5 Bxe5 35. Nf7+ (35. Rf8+ Kg7 36. Ne6+ Kh7 $19) 35... Kg7 36. Nxe5 Rc1+ 37. Kg2 Qe4+ 38. Kh3 (38. Nf3 Qg4#) (38. Rf3 Rc2+) 38... Rc3+ 39. Nf3 Rxf3+ 40. Rxf3 Qxf3+ 41. Kh4 d3 $19) (27. Ng5 $6 Rxe1+ $15 28. Qxe1 Ne5 {MT} (28... Qc6 29. Rg2 Ne5 30. Bf4 (30. Bb2 h6) 30... Ng6) ( 28... Nf8 29. Ne4 Rc6 30. Qf1 Rg6+ (30... Qe7) 31. Ng3 Qe7) 29. Bf4 Re8 30. Qd1 (30. Re2 Qe7) 30... Qd7 31. Rg2 Qf5 32. Bxe5 Rxe5) 27... d3 $6 (27... Rxc4 $2 28. Ng5 Rh4 (28... Re5 29. Qd3 $18) 29. Rg2 Qd5 (29... Ne5 30. Ne6 Ng6 31. Nxg7 Rxc1 (31... Kxg7 32. Qe2 Rc8 33. Qe5+ Kg8 34. Qe6+ Kg7 35. Bg5 (35. Rxg6+) 35... Rh5 36. Bf6+ Kh6 37. Bxd4 $18) (31... Qc6 32. Nf5) 32. Qxc1 Kxg7 33. Qg5 $16 Qe4 34. Kh1 d3 35. a5 (35. b5) (35. Qd8 Kh6 (35... Qxb4 36. Qd7+ Kh6 37. Qxd3) (35... Rf4 36. Qc7+)) 35... bxa5 (35... Qxb4 36. axb6 axb6 37. Qe5+ Kh6 38. Qe3+) 36. bxa5 h5 37. Qf6+ Kh6 38. Qf3 $16) (29... Nf8 $2 30. Rxf8+) (29... Qc6 30. Qe1 Nf6 31. Qe7 $1 Qe8 32. Qxe8+ (32. Qxa7 Rg4) 32... Nxe8 33. Ne6 h5 34. Rf8+ Kh7 35. Bd2 $18) 30. Qe1 Rc2 31. Bd2 Rxd2 32. Qxd2 h6 (32... d3 33. Qe1) 33. Nf3) (27... Rf8 28. Rg2 Rxf1+ (28... Qc6) 29. Qxf1 Re7) (27... Ne5 28. Rg2 Rh4 29. Bf4) 28. Rg2 Re2 (28... Ne5 29. Bh6 Ng6 30. Bxg7 Qxg7 31. Qxd3) 29. Rg3 $3 {[#]} (29. Rxe2 $2 dxe2 30. Qxe2 Bd4+ 31. Be3 Qe4 {Tal} 32. Rf3 Re8 33. Qg2+ Kh8 34. Bxd4+ Qxd4+ 35. Kh1 Qxc4 36. Qb2+ Ne5) (29. Rxg7+ Kxg7 30. Nf4 Qe4 31. Nxe2 Qxe2 32. Re1 $14) 29... Re7 (29... Rxc4 30. Qxd3 (30. Bh6 Re7 31. Bxg7 Rxg7 32. Qe1) 30... Rcc2 31. Nf4 Rf2 (31... Rxh2 32. Rxg7+) 32. Rxf2 (32. Qb3+ Kh8 33. Ng6+ hxg6 34. Rh3+ Bh6 35. Rxh6+ Kg7 36. Rxg6+ Kxg6 37. Qg8+) 32... Rxc1+ 33. Rf1) (29... Qe4 30. Nf2 Qxc4 (30... Qc6 31. Nxd3 Re7 32. Bb2) 31. Bh6 (31. Rxd3 Rc2 32. Rxd7 Rxc1) 31... Re7 32. Re1 Rce8 33. Rxe7 Rxe7 34. Qa1 $18) (29... Ne5 30. Bh6) 30. Bg5 Bd4+ (30... Re6 31. Rxd3 Kh8 32. Rf7) 31. Be3+ Bg7 32. Qxd3 Ne5 33. Qd5+ Qxd5 34. cxd5 $16) 26... e3 {[#]} 27. Bb2 (27. Rxg7+ Kxg7 28. Qg4+ Kh8 29. Bb2 (29. Qxd4+ Ne5 (29... Re5 {MT} 30. Rxe3 Rg8+ 31. Rg3) 30. Rxe3 (30. Bb2 $4 Rg8+ {forgotten by MT}) (30. Bxe3 Rcd8 31. Qa1 Kg8 $19) 30... Rcd8 31. Qb2 Rg8+ 32. Rg3 Rxg3+ 33. hxg3 Qg7 $17) (29. Ng5 $2 Ne5) 29... Nf6 (29... Re5) (29... Ne5 30. Bxd4 Qg7 (30... Rc7 $2 31. Rxe3 Rg7 32. Ng5 {MT})) 30. Bxd4 Rc6 (30... Qg7 31. Qxg7+ Kxg7 $11 {MT}) 31. Qf4 Qg7+ (31... Rg8+ 32. Kf1) 32. Kh1 Rg8 (32... Qb7 33. Qf3) 33. Rg1) 27... Ne5 $11 28. Bxd4 $2 (28. Rg3 $6 Rcd8 29. Nf4 Qf7 30. Rf1 (30. Nh5 Qf2+ (30... Ng6) 31. Kh1 Re7 (31... Nxd3 $2 32. Rxg7+ Kh8 33. Rxh7+ Kxh7 34. Qxd3+ Kh6 35. Rf1) 32. Reg1 Kh8 33. R3g2 Qf3) (30. Nh3 $2 Qf5) 30... Ng6 $1 31. Rg4 (31. Nxg6 $2 e2) (31. Qg4 Rf8) (31. Ne2 Qd7 32. Nf4 Nxf4 33. Rxf4 Kh8) 31... h5 $1 (31... Rd6) 32. Ne2 (32. Nxh5 e2 33. Qxe2 Rxe2 34. Rxf7 Kxf7 35. Rxg6 Re1+) (32. Rxg6 e2 33. Qc1 exf1=Q+ 34. Qxf1 Re5) 32... Qxf1+ 33. Qxf1 hxg4 34. Qf5 Ne5) (28. Rf1 Ng6 $1 (28... Qd7 {MT} 29. Nf4 Kh8 30. Kh1 Rf8 (30... Ng6 31. Nxg6+ hxg6 32. Rfg1) (30... Rc6 31. Rfg1 Ng6 32. Qh5) 31. Rxg7 Qxg7 32. Bxd4) (28... Rf8 29. Nf4) 29. Qg4 (29. Nf4 Nh4) 29... Rf8 $1 (29... Ne5 $2 30. Qh5 Nxd3 31. Bxd4 Re7 32. Ng5 Bxd4 (32... h6 33. Ne6) 33. Nf7+ Qxg2+ 34. Kxg2) (29... Rc6 30. b5) 30. Rxf8+ (30. Rf4 Rce8) (30. Nf4 Qf7) (30. Bxd4 $2 Rxf1+ 31. Kxf1 Bxd4 32. Qxd4 Qf3+) (30. Re1 Rcd8) 30... Rxf8 31. Bxd4 Qf7 32. Kh1 e2 33. Rxe2 Bxd4 34. Qxd4 Qf3+ 35. Rg2 Qxh3 36. Qd5+ Kg7) (28. Ng5 $11 Rcd8 (28... h6 29. Ne4 Rf8 30. Rxe3 $1) (28... Red8 29. Rf1 Qe7 30. b5 Rc7 31. Rf4) (28... Ng6 29. Qg4 (29. Qf3 Qxf3 30. Nxf3 Red8 31. Rg4 Ne5) 29... Re7 30. Qh3 Be5 31. Nxh7 Rxh7 32. Qe6+ Kh8 33. Qxg6 Qf3 34. Rf1 $1 ( 34. Qg5 $2 Rh5 35. Qg6 Rf8) 34... Qh3 35. Rf5 Bxh2+ 36. Kf1 Be5 37. Ke2 Bg7 38. Rf3 Qh6 39. Qxh6 Rxh6 40. Rxe3) (28... Qd7 29. Qh5 h6 30. Ne4) 29. Rf1 (29. Bxd4 $2 Rxd4 30. Qh5 Re7 31. Qxh7+ Kf8 32. Ne6+ Rxe6 33. Rf1+ Nf3+ 34. Rxf3+ Qxf3 35. Qxg7+ Ke8 $19) 29... h6 30. Nh3 $1 (30. Ne4 Rf8 31. Nf6+ Kh8 32. Nd5 Rxf1+ 33. Qxf1 Rf8 34. Qe2 Qf7) 30... Rf8 (30... Re7) 31. Nf4 Kh8 32. Ne6 (32. b5) 32... Rxf1+ 33. Qxf1 Rd7 34. Nxg7 Rf7 35. Qe2 Rxg7 36. Bxd4 Nf3+ 37. Qxf3 Qxf3 38. Rxg7 Qd1+ 39. Kg2 $11 Qe2+ (39... h5 40. Rxa7+) (39... Qxd3 40. Rg4+) 40. Kh3 $1 (40. Kg3 h5 41. Rxa7+ Kg8 42. Kf4 Qxd3 43. Bxe3 Qxc4+ 44. Ke5 Qxb4 45. Bd4 $17) 40... Qf1+ 41. Kg3 Qxd3 42. Rg4+) 28... e2 $1 {[#]Unjustified resignation. } (28... Nf3+ $2 29. Qxf3 Qxf3 30. Rxg7+ Kf8 31. Rf1 Qxf1+ 32. Kxf1 e2+ 33. Ke1 {MT}) 29. Rexe2 $8 (29. Qxe2 $2 Nf3+ 30. Qxf3 Rxe1+ 31. Kf2 Rf1+ {MT}) 29... Nf3+ 30. Kf1 Rxe2 (30... Nxd4 31. Rxg7+ Kxg7 32. Rxe8 Qh1+ (32... Rxe8 33. Qg4+ Kf8 34. Qxd4) 33. Ng1 Rxe8 34. Qg4+ Kf8 35. Qxd4 Qxh2 36. Qf6+ Kg8 37. Qg5+ Kf7 38. Qf5+ Ke7 39. Qg5+ Ke6 40. Nf3 $44) (30... Nxh2+ $2 31. Rxh2) 31. Rxg7+ Qxg7 32. Bxg7 Re1+ 33. Qxe1 Nxe1 34. Kxe1 Kxg7 $15 35. Nf4 Re8+ (35... Kf6 36. Kf2 Rg8 37. d4) 36. Kd2 (36. Kf2 Kf6 37. Nd5+ (37. Ne2 a5 38. bxa5 bxa5 39. Nd4 ( 39. Nc3 Ke5) 39... Ke5 40. Nb3 Kf4 41. Nxa5 Re3) 37... Ke5 38. Ke3 Kd6+ 39. Kd4 Re2 40. h3 Rh2 41. Nf4 Ra2) (36. Ne2 Re3) 36... Kf6 37. Ne2 Ke5 (37... Rg8 38. Ke3 Rg2 39. h3 Rh2 40. Nf4 Kf5 (40... Ra2) 41. d4) (37... h5) 38. Ng3 (38. d4+ Ke4) 38... Re6 39. Kc3 Rh6 (39... Rf6 40. Ne4) 40. Nf1 Rh3 $17 0-1