I am very lucky, knowing nothing about computers, to have a great "Doctor Feelgood" in the person of Daniel. Since I have had the pleasure of knowing him, I have confided to him a hundred times my computer breakdowns and other difficulties. He answered me in Chinese. I replied that I was not very good at foreign languages. So he would do the manipulation. And everything went well. I can never thank him enough. However, in a moment of anger towards my helpless scrap heap, I answered him one day: "As a chimpanzee, I don't always understand the language of baboons, but some things happen anyway". Well, that was it, in essence. Maybe the two animals were switched. In any case, please forgive me for this observation.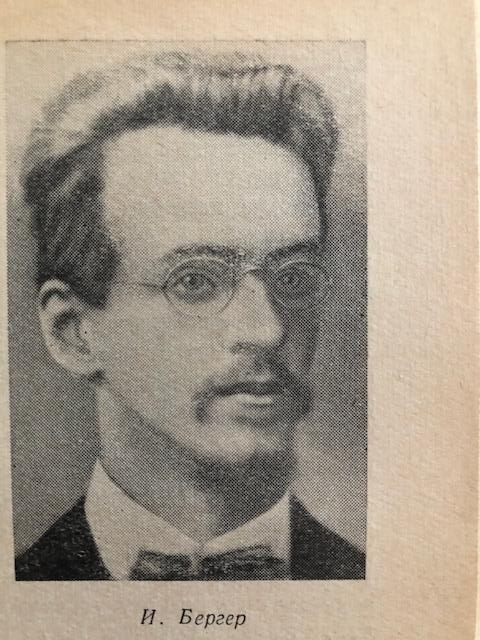 Let's intensify the training we started a couple of weeks ago, this time with three directs, one of which, the first 4#, seems to me to be really tough. I'll complete it with an easy helpmate to give you a rest.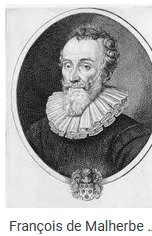 Reminder: as a matter of principle, solutions to problems are almost never given in the minutes, unlike in studies and the abundant comments of parties. This is to oblige readers of good will (there is one every ten years) to look, at least a little, for the said problems. It goes without saying that I can alleviate their suffering by giving such and such a solution on express request. Good luck.
If it gives you too much work, don't complain, because as Malherbe said: those who have a task never have time to be foolish.
An equal material which leads to a nice mate with Rook and Knight against Queen. Then a rook final with one pawn less and, one would say, soon a 2nd one. And yet one wins. At the 2nd move of the Lyon amusette, as the former French champion Jacques Maklès would have said,
"we don't threaten anything, but with force"!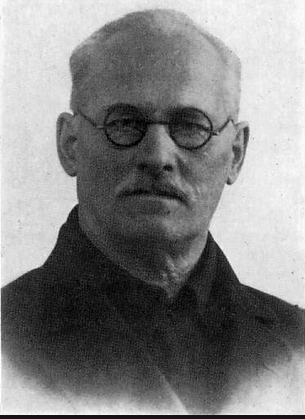 The last study, though almost a century old, is dedicated to the theorists of Black correction: a piece plays ad libitum, notices a defect and corrects its finishing square, notices another one and corrects it again, and so on. Sometimes one goes up to the 4th or 5th degree. We will be satisfied with 3.
The game of the day is historic, although played at a surreal rhythm for a world championship, with postponement to the 16th (!) move and 48 (!) hours of interruption. There is still talk of the 10th game and the controversial rules of this event. But we forget that the 7th game was the most exciting and perhaps the real turning point of the match. A fantastic lesson in composure. The best defender in the world was also the best defender... for his title!
Have a good read, enjoy the game.
Master's diagrams
[Event "4#"] [Site "?"] [Date "1876.??.??"] [Round "?"] [White "Berger, J."] [Black "1178.16"] [Result "1-0"] [SetUp "1"] [FEN "8/1n3p2/4k2p/1BpRNp1N/8/3p1Qpb/1n1P4/K5b1 w - - 0 1"] [PlyCount "1"] [EventDate "1876.??.??"] [SourceDate "2010.01.01"] 1. -- 1-0 [Event "4#"] [Site "?"] [Date "1932.??.??"] [Round "?"] [White "Kraemer, A & Zepler E"] [Black "1033.14"] [Result "1-0"] [SetUp "1"] [FEN "2K4n/5p2/2kp4/1p1pb2Q/1P6/8/8/8 w - - 0 1"] [PlyCount "1"] [EventDate "1932.??.??"] [SourceDate "2010.01.01"] 1. -- 1-0 [Event "6#"] [Site "?"] [Date "2001.??.??"] [Round "?"] [White "Heyl, P."] [Black "0802.38"] [Result "1-0"] [SetUp "1"] [FEN "R2KR3/N2p1p2/3P4/p5p1/r4kp1/2pp1pN1/1P3P2/3r4 w - - 0 1"] [PlyCount "1"] [EventDate "2001.??.??"] [SourceDate "2010.01.01"] 1. -- 1-0 [Event "h#5"] [Site "?"] [Date "2003.??.??"] [Round "?"] [White "Bales, R."] [Black "0001.22"] [Result "1-0"] [SetUp "1"] [FEN "8/8/8/8/5k2/5Pp1/5pPN/7K b - - 0 1"] [PlyCount "1"] [EventDate "2003.??.??"] [SourceDate "2010.01.01"] 1... -- 1-0 [Event "?"] [Site "?"] [Date "1999.??.??"] [Round "?"] [White "Stavrietsky, & Ryabinin "] [Black "0440.11"] [Result "1-0"] [SetUp "1"] [FEN "5K1k/1R1P4/8/b7/4r3/3B4/3p4/8 w - - 0 1"] [PlyCount "15"] [EventDate "1999.??.??"] [SourceDate "2010.01.01"] 1. d8=N $8 (1. d8=Q $2 Rf4+ $8) (1. Rb1 $2 Re1 2. Rb8 (2. Rb2 Rg1 $1 (2... Bc7 $1 3. Rxd2 Bd6+)) 2... Rf1+ $8 3. Ke7+ Kg7 $8 4. Bc2 $11) (1. Rb8 $4 d1=Q) (1. Bc2 $2 Rf4+ 2. Ke7 Rf1 $11) 1... Re8+ $1 (1... Rf4+ 2. Nf7+ $8 Rxf7+ 3. Kxf7 $8 $18) (1... Bxd8 2. Bxe4 $8 d1=Q 3. Rh7#) (1... Bb4+ 2. Rxb4 $8 Re8+ 3. Kf7 $1 ( 3. Kxe8 $1 d1=Q 4. Kf8 {text}) 3... Re7+ 4. Kxe7 d1=Q 5. Rh4+ {followed by Ne6+ or Bh7+}) (1... d1=Q 2. Nf7+ $8 Kh7 3. Bxe4#) 2. Kxe8 $8 d1=Q 3. Kf8 $8 (3. Nf7+ $2 Kg7 $8 4. Ne5+ Kf6 $11) 3... Bb4+ $1 (3... Qxd3 4. Nf7+ $8 Kh7 5. Ne5+ $8) 4. Rxb4 $8 Qf3+ (4... Qxd3 5. Rh4+ $8 Qh7 6. Nf7#) 5. Bf5 $3 {[#]} (5. Nf7+ $2 Qxf7+ 6. Kxf7 {pat}) 5... Qxf5+ 6. Nf7+ $8 Kh7 (6... Qxf7+ 7. Kxf7) 7. Rh4+ $8 Kg6 8. Rh6# $1 1-0 [Event "?"] [Site "?"] [Date "1990.??.??"] [Round "?"] [White "Kalandadzé, V."] [Black "+0400.12h7f8"] [Result "1-0"] [SetUp "1"] [FEN "5k2/r1P4K/6p1/8/3p4/7R/8/8 w - - 0 1"] [PlyCount "27"] [EventDate "1990.??.??"] [SourceDate "2010.01.01"] {How to win with one pawn less, maybe two, in rook endgame ?} 1. Rf3+ $8 Ke8 2. Rf7 $3 {[#]} Ra8 (2... Kxf7 3. c8=Q $8) 3. Kg7 $8 (3. Kxg6 $2 Ra6+ $1 (3... Rc8 $2 4. Kf6 $8 d3 5. Re7+ $8 Kf8 6. Rh7 $8 Kg8 7. Rd7 $8 d2 8. Rd8+ $8) (3... d3 $1 4. Kf6 Ra6+) 4. Kf5 Rc6 $8 5. Rh7 d3 $8 6. Ke4 d2 $11 {ou même Txc7 }) (3. Rg7 $2 Rc8 $8) 3... Rc8 4. Kf6 $8 {Menace Tf8+.} d3 5. Re7+ $8 Kf8 6. Rh7 $8 (6. Rd7 $6 Ke8 7. Re7+ $8 Kf8 8. Rh7 $8 {: text}) 6... Kg8 (6... Ke8 7. Ke6) 7. Rd7 $8 d2 8. Rd8+ $8 Kh7 9. Rxc8 $8 d1=Q 10. Rh8+ $8 Kxh8 11. c8=Q+ $8 {White always has one pawn less, but in Queen endgame !} Kh7 12. Qh3+ $1 (12. Qc7+ $1 Kh6 13. Qh2+ $8 Qh5 14. Qf4+ $1 g5 15. Qe4 $1 (15. Qf5 $1) 15... g4 16. Qe3+ Kh7 17. Qe7+) 12... Kg8 (12... Qh5 13. Qd7+ $8) 13. Qe6+ $8 Kh8 14. Qe8+ $8 {And #2.} 1-0 [Event "?"] [Site "?"] [Date "1929.??.??"] [Round "?"] [White "Rinck, H."] [Black "+3102.00c7b5"] [Result "1-0"] [SetUp "1"] [FEN "8/2K5/8/1k2N3/4Nq2/8/8/7R w - - 0 1"] [PlyCount "9"] [EventDate "1929.??.??"] [SourceDate "2010.01.01"] 1. Nc3+ $8 (1. Nd6+ $2 Ka4 $8 2. Ra1+ Kb3 $8 $11) (1. Rb1+ $2 Ka4 $1 (1... Ka5 $1 2. Ra1+ Kb4 $8) 2. Nc5+ Ka3 3. Ncd3 Qd4) (1. Re1 $2 Qh2 (1... Ka4) 2. Rb1+ Ka4 3. Kd6 Qc2) 1... Kc5 $1 {The only way to avoid a mat or fork.} ( 1... Ka5 2. Ra1+ $8 Kb4 3. Nd5+ $8) 2. Rh5 $3 {[#]With self-control. It's a ZZ: white to move wouldn't win.} Qf1 {All black squares are mined.} (2... Qe3 3. Ng4+ $8) (2... Qg3 3. Ne4+ $8) (2... Qc1 3. Nd3+ $8) 3. Rh4 $3 {[#]Threatening mat.} Qf7+ (3... Qf4 4. Na4+ {ou en e4}) 4. Nd7+ $8 (4. Nxf7 $2 {pat}) 4... Qxd7+ 5. Kxd7 $8 1-0 [Event "?"] [Site "?"] [Date "1910.??.??"] [Round "?"] [White "Troitzky, A."] [Black "+0101.02d3b2"] [Result "1-0"] [SetUp "1"] [FEN "8/8/8/8/5N2/p1RK4/pk6/8 w - - 0 1"] [PlyCount "17"] [EventDate "1910.??.??"] [SourceDate "2010.01.01"] 1. Rc2+ $8 (1. Kd2 $2 a1=Q $8 2. Nd3+ Ka2 $8 (2... Kb1 $2 3. Rc1+ $8 {: see comment on 2nd black move}) 3. Nc1+ Kb1 $8 (3... Kb2 $2 4. Rb3#) 4. Rb3+ Qb2+ ) 1... Kb3 (1... Kb1 2. Nd5 $1 {(or on e2)} a1=Q 3. Nc3+ $8 Qxc3+ 4. Kxc3 $8 a2 5. Rb2+ $8 Ka1 6. Rd2 Kb1 7. Rd1#) 2. Rc1 $8 a1=Q $1 (2... Kb2 3. Kd2 $8 a1=Q 4. Nd3+ $8 Ka2 5. Nb4+ $8 Kb2 6. Rxa1 $8 Kxa1 7. Kc1 $8 a2 8. Nc2#) 3. Rxa1 $8 Kb2 (3... a2 4. Rf1 $8 {: text}) 4. Rf1 $3 {[#]Black correction theme: 4 R ad libitum (g1 or h1)? "corrected" by 4 Re1? then by 4 Rf1!!} (4. Re1 $2 { (trop près)} a2 $8 5. Kc4 a1=Q $8 6. Nd3+ Ka2 $8 7. Nb4+ Kb2 $8 8. Re2+ Kc1 $3 {[#]} (8... Kb1 $2 9. Kb3 $8) 9. Na2+ Kd1 $8 {(no check on the first rank)} 10. Nc3+ Qxc3+ $1 (10... Kc1 $1 11. Kb3 Qa3+ $1) 11. Kxc3 Kxe2) (4. Rg1 $2 { (trop loin)} a2 $8 5. Kc4 a1=Q $8 6. Nd3+ Ka2 $8 7. Nb4+ Kb2 $8 8. Rg2+ Kb1 $8 9. Kb3 Qd4 $1 (9... Qa7 $1)) (4. Rh1 $2 {(also too far away)} a2 $8 5. Kc4 a1=Q $8 6. Nd3+ Ka2 $8 7. Nb4+ Kb2 $8 8. Rh2+ Kb1 $8 9. Kb3 Qa8 $3 {[#]}) (4. Ra2+ $2 Kxa2 5. Kc2 Ka1 $11 6. Ne2 {(too far away)} a2) 4... a2 5. Kc4 $3 (5. Rf2+ $6 Kb3 6. Rf1 $8) (5. Kd2 $2 a1=Q 6. Nd3+ Ka2 $8 7. Nb4+ Kb2 $8 $11) 5... a1=Q 6. Nd3+ $8 Ka2 7. Nb4+ $8 Kb2 8. Rf2+ $8 Kb1 (8... Kc1 9. Na2+ $8 (9. Nd3+ $6 Kb1 10. Rf1+ $8 {(not Kb3? Qa2+!!)} Ka2 11. Nb4+ $8 Kb2 12. Rf2+ {: back to 8th move}) (9. Rf1+ $6 Kb2 10. Rf2+ $8) 9... Kd1 (9... Kb1 10. Kb3 $8 $18) 10. Rf1+ $8) ( 8... Ka3 9. Nc2+) 9. Kb3 $3 {Pas d'accès en a6.} 1-0 [Event "WCh"] [Site "?"] [Date "1910.01.30"] [Round "7"] [White "Schlechter, C."] [Black "Lasker, Em"] [Result "1/2-1/2"] [ECO "B57"] [PlyCount "99"] [EventDate "1910.01.07"] [EventType "match"] [EventRounds "10"] [EventCountry "GER"] [SourceDate "2010.01.01"] 1. e4 c5 2. Nf3 (2. Nc3 Nc6 3. Nf3 g6 4. d4 cxd4 5. Nxd4 Bg7 6. Be3 Nf6 7. Be2 (7. Nxc6 bxc6 8. e5 Ng8 9. f4) 7... O-O 8. Qd2 (8. O-O d5 $1 9. exd5 Nb4 $1) ( 8. Nb3) 8... d5 9. exd5 Nxd5 10. Nxd5 Qxd5 11. Bf3 Qc4 {Janowski-Lasker(10)/ Paris WM/1909/}) 2... Nc6 3. d4 cxd4 4. Nxd4 Nf6 (4... g6 5. Be3 (5. Nxc6 $6 bxc6 6. Qd4 f6 7. Bc4 e6 8. O-O Nh6 9. Nc3 Nf7 10. Be3 Bg7 11. Rad1 O-O 12. Qd2 f5 $1 {Schlechter-Lasker/Hastings/1895} 13. Bd4 $1) (5. Nc3 Bg7 6. Be3 Nf6 7. Bc4 O-O 8. Bb3 Na5 $2 {(Ng4!)} 9. e5 Ne8 10. Bxf7+ $1 Kxf7 11. Ne6 $1 {Fischer, R-Reshevsky,S/New York 1958}) 5... Bg7 6. c4 Nf6 7. Nc3 O-O 8. Be2 d6 9. Nb3 { /\ f3,Qd2}) 5. Nc3 g6 (5... d6 6. Be2 (6. Bc4 g6 7. Nxc6 $1 bxc6 8. e5) 6... g6 7. f4 (7. Be3 Bg7 8. Nb3 $1 O-O 9. O-O Bd7 10. f4 Rc8 {Marco-Weiß/1902/}) 7... Bd7 8. Be3 Bg7 9. Nb3 a5 10. a4 {Lasker-Voigt/1902/}) 6. Bc4 (6. Nxc6 bxc6 ( 6... dxc6 7. Qxd8+ Kxd8 8. Bc4 Ke8 9. e5 Ng4 10. f4) 7. e5 Ng8 (7... Nh5 8. g4 Ng7 {/\ Ne6}) 8. Bc4 (8. Qf3 Qa5 (8... Bg7 9. Bc4 e6 10. Bf4 Qc7 11. O-O Bxe5 $2 12. Nb5 $1 Qb8 13. Bxe5 Qxe5 14. Rad1 $1 d5 15. Rfe1 Qb8 16. Bxd5 $3 { Leonhardt-Tartakover/Karlsbad/1907/}) 9. Bf4 Bg7 10. Bc4 f6 $2 11. e6 $1 { Post-Swiderski/Ostende/1906/}) 8... Bg7 (8... d5 9. exd6 exd6 10. Qf3 d5 11. Nxd5 $1) 9. Qf3 f5 10. Bf4 e6 11. g4 fxg4 12. Qxg4 Qa5 13. O-O-O Bxe5 { Suetin-Kortchnoi 1954}) 6... d6 $6 (6... Qa5 {/\ 7... Ne4, 7... Qc5 Bernstein}) (6... Bg7 7. Nxc6 bxc6 (7... dxc6 8. Qxd8+ Kxd8 9. Bxf7 e6 10. Bg5) 8. e5 Ng8 9. Qf3 f5 10. Bf4) (6... Nxe4 $2 7. Nxe4 (7. Nxc6 bxc6 8. Nxe4 d5 9. Bb3 $1) 7... d5 8. Nxc6 $1 (8. Bb5 dxe4 9. Nxc6 Qxd1+ 10. Kxd1 a6) 8... bxc6 9. Bb3 $1) 7. Nxc6 bxc6 8. e5 Ng4 (8... Ng8 9. Qf3 d5 10. Nxd5 cxd5 11. Bxd5 $18) (8... Nd7 9. exd6 exd6 10. O-O Be7 11. Bh6 $16) (8... dxe5 $4 9. Bxf7+) 9. e6 {[#] "Risky" (Capablanca).} (9. exd6 Qxd6 10. Qxd6 exd6 11. O-O Be6 $1 (11... Bg7 12. Re1+) (11... d5 $6 12. Re1+ $1 {(ou Fb3 Crouch)} Be6 13. Be2 Nf6 14. Bf4 Bg7 15. Ba6) 12. Re1 Kd7 13. Bb3 Bg7 $11) 9... f5 10. O-O (10. Bf4 d5 $2 11. Nxd5 Bxe6 12. Nc7+) 10... Bg7 (10... d5 $2 11. Qd4 $1 (11. Nxd5 Bxe6 $1) (11. Bxd5 cxd5 12. Qd4) 11... Rg8 (11... Nf6 12. Nxd5) 12. Bxd5 (12. Nxd5 Bg7 13. Qc5 cxd5 14. Bxd5 Rb8 15. Rd1) 12... cxd5 13. Qa4+) 11. Bf4 Qb6 (11... O-O $6 12. Bxd6 $1 Qxd6 (12... Ne5 13. Bxe5 Bxe5 14. Qxd8 Rxd8 15. Rfd1) 13. Qxd6 exd6 14. e7+ {Spielmann}) (11... d5 $2 12. Nxd5 $1 cxd5 13. Bxd5 Ba6 14. Bxa8 Qxa8 15. Qd7+ Kf8 16. Rfd1 Bf6 17. h3 g5 (17... Qe4 18. Bc1) 18. Bxg5) (11... Bxc3 12. bxc3 (12. Qf3 Be5 13. Qxc6+ Kf8 14. Bxe5 Nxe5 15. Qxa8 Nxc4) 12... d5 13. Bb3 $1 (13. Be2 Bxe6) (13. Bd3 Bxe6 14. Re1 Bf7) 13... Bxe6 14. Qe2 Bf7 15. c4 $44 {Crouch[#]} g5 (15... O-O 16. cxd5 cxd5 17. h3 Nf6 18. Bh6 Re8 19. Ba4) 16. Bxg5 Qc7 17. g3) (11... Ne5 12. Bb3 O-O 13. Qd2 Rb8 14. Rad1) 12. Bb3 Ba6 13. Na4 Qd4 14. Qxd4 (14. Qf3 $6 Qe4 $1 15. Qxe4 fxe4 16. Rfe1 Bd4 17. Bg3 e3 $15 ( 17... O-O $15)) 14... Bxd4 15. c4 O-O {"Lasker defends itself in style Steinitz" (Crouch) according to the equation "pawn moves = future weaknesses". And he was led from one point, with four games to follow.} (15... Be5 16. Bxe5 Nxe5 {Bernstein} 17. Rac1 f4 $1 {[#]} (17... d5 18. f4 $1 Nd3 {(on c4 capture by pawn or Knight follows Nc5)} 19. Rc3 dxc4 20. Bxc4 Bxc4 21. Rxc4) (17... g5 18. Rfd1 c5 19. Nxc5 $1 dxc5 20. Rd5) (17... c5 18. Nc3) 18. Rc3 f3 (18... O-O)) ( 15... c5 16. Rad1 (16. Nc3 Bxc3 17. bxc3 {(Fa4+ Rd8)} O-O) (16. h3 Ne5) 16... g5 {CC} (16... Ne5) (16... Be5 $1) 17. Bxg5 (17. Bc1 f4) 17... Rg8 18. Bf4 Bb7 19. g3 Ne5 20. Bxe5 dxe5 $1 21. Nc3 O-O-O $44 22. Nb5 f4 23. Nxd4 cxd4 24. Ba4 Rg6 25. Bd7+ Kc7 26. Rfe1 fxg3 27. fxg3 Rg5 28. Rd3 h5) (15... d5 16. Rad1 (16. Rac1) 16... c5 17. Nc3 Bxc4 (17... dxc4 18. Ba4+ Kf8 19. h3) 18. Bxc4 dxc4 19. h3 Bxc3 (19... Nf6 20. Nb5 Rd8 21. Be3) 20. bxc3 Nf6 21. Be5 O-O 22. Rb1 Ne4 23. Rb7 Ng5 (23... Rfe8 24. h4) 24. Rxe7 Rfe8 25. Rg7+ Kf8 26. f4 Rxe6 27. fxg5 Rxe5 28. Rxh7 Kg8 29. Rc7 Re3 30. Rc6 (30. Rxc5 Rxc3) 30... Kf7 (30... Kg7 31. Rxc5 Rxc3 32. Rf4) (30... Rxc3 $2 31. Rxg6+) 31. Rxc5 (31. Rd1) 31... Rxc3 32. Rc7+ Ke6 33. Rg7) (15... Rb8 16. Rad1 Be5) 16. Rad1 Bf6 {Adjournment ! Black move sealed. game resumed two (!) days later.} (16... c5 17. Nc3 (17. h3 Ne5 18. Rxd4 cxd4 19. Bxe5 dxe5 20. Nc5 Bc8 21. Nd7 Bxd7 {(ou Td8 c5 Fa6)} 22. exd7 Kf7 23. c5+ e6 24. c6 Ke7) (17. Bg5 Bf6) 17... Bxc3 (17... Nf6 18. Bg5 Rab8 19. Rfe1 Bxc3 20. bxc3 Kg7) (17... Bb7 18. h3) 18. bxc3 Rad8 $1 (18... Kg7 19. Bxd6 $1 {[#]} (19. Rfe1 {Capablanca} Nf6 (19... Bb7 20. f3 Nf6 21. Ba4 Rab8 22. Rb1) 20. Bxd6 (20. f3 Rab8 21. h4 Rb6 22. Kf2 Rfb8) 20... exd6 21. Rxd6 Bb7 22. Ba4 Rfd8 23. Rxd8 Rxd8 24. e7 Rd2 25. e8=Q Nxe8 26. Bxe8 Kf6 $15) 19... exd6 20. Rxd6 Bc8 21. Ba4 $1 Nf6 (21... Kf6 $1 22. Re1 Ke7 23. Rc6 Re8 24. Rxc5) 22. e7 Re8 (22... Rg8 23. Re1 Rb8) 23. Bxe8 Nxe8 24. Rd5 Kf7 25. Re1 Bb7 26. Rxc5) 19. f3 Nf6 (19... Ne5 20. Bg5) 20. Bh6 Rfe8 21. Ba4 Bxc4 22. Rfe1 Nd5 23. Bxe8 Rxe8 24. Kf2 Nc7 25. Rb1 Nxe6 26. h4 a6 $11) (16... Be5 17. Bg5 $1 Bf6 (17... Rfe8 18. h3 Bf6 $8 {(Cf6 f4)} 19. hxg4 Bxg5 20. gxf5 gxf5 21. Rfe1 Kg7 $11) (17... Bxh2+ $6 18. Kh1 Be5 19. Bxe7) 18. Bxf6 (18. Bf4 Ne5 {(Fe5=)} 19. Bh6 Bg7) (18. Bd2 Ne5) 18... Nxf6 (18... Rxf6 19. Rfe1) 19. Nc3 $14) 17. Rfe1 g5 (17... Rad8 18. c5 d5 19. h3 g5 $8 20. Bc7 Rc8 21. hxg4 Rxc7 22. gxf5 Rb7 23. Rd2 Rb4 24. Nc3 Bg7) (17... Kg7 18. c5 d5 19. h3) 18. Bxd6 $1 {[#]} (18. Bd2 Ne5 {(given as =/+ by Schlechter)} (18... Bd4 $1 19. Re2 f4) 19. c5 $1 {[#]} Nd3 (19... d5 20. Bxg5 Nd3 21. Bxf6 (21. Re3 Bxg5 22. Rg3 h6 23. h4 Nf4) 21... Nxe1 22. Bg5 Nd3 (22... h6 23. Bxh6 Rf6 24. Bg5 Rxe6 25. Rxd5 $1) 23. Bc2 Nb4 (23... Ne5 24. Bxe7 Rfe8 25. Bd6 Rxe6 26. Bxf5) 24. Bb1) (19... Nc4 20. cxd6 exd6 21. Bb4 Rfe8 (21... c5 22. e7 Bxe7 23. Rxe7 cxb4 24. Rxd6 Rae8 25. Rxa6 Rxe7 26. Bxc4+ Kg7 27. g3) 22. Bxd6) 20. cxd6 Nxe1 21. Rxe1 Rad8 22. Bb4) (18. Bc1 Ne5) 18... exd6 19. Rxd6 Be5 20. c5 $1 {[#]} (20. Rxc6 $6 Bb7 21. Rc5 (21. c5 $2 Bxc6 22. e7+ Rf7 23. h3 Bxa4 $1 24. hxg4 Bxb3 25. Rxe5 Ba4 $19) 21... Bd4 $1 $17 22. Re2 Bxc5 23. Nxc5 Bc6 24. e7 Rf7 $1 (24... Rfe8 25. h3 Nf6 26. Re6) 25. f3 Nf6 $17) 20... Rfe8 $6 (20... Bxh2+ $1 21. Kh1 Bxd6 22. cxd6 (22. e7+ Kg7 23. cxd6 Nxf2+ 24. Kg1 Ne4 {text}) 22... Nxf2+ 23. Kg1 (23. Kh2) 23... Ne4 24. e7+ Kg7 25. exf8=Q+ Rxf8 (25... Kxf8 26. d7 (26. Rxe4 fxe4 27. Nc5 Rd8 $1 28. Ne6+ Ke8) 26... Rd8 (26... Ke7 27. Nc5 $1 Bb5 28. a4 $18) (26... Bb5 27. g4 {(Cc3 Re7)} c5 28. gxf5 c4 $11) 27. Be6 Bb5 28. Bxf5 (28. Nc3) 28... Ng3 29. Re8+ (29. Nc3) (29. Nc5) 29... Rxe8 30. dxe8=R+ Kxe8 31. Bxh7 Bxa4 32. Kf2 Nh1+ 33. Kg1 $11) 26. Rc1 (26. Rxe4 fxe4 27. Nc5 $1 Bc8 $1 (27... Rf1+ 28. Kh2 e3 29. d7 e2 30. d8=Q Rh1+) 28. Nxe4 (28. d7 Bxd7 29. Nxd7 Rd8 30. Nc5 Rd2 31. Nxe4 Rxb2 32. Nxg5) (28. Be6 e3 $1 29. Bxc8 e2) 28... Rd8 29. Ba4 Bf5 $19) (26. d7 Rd8 (26... Kf6 27. Rxe4) 27. Rxe4 fxe4 28. Nc5 Kf6 29. Nxa6 Rxd7 30. Nc5 Rd4 31. Kf2 Rd2+ 32. Ke3 Rxg2 33. Nxe4+ Ke5 $17 34. Kf3 Rg1 (34... Rxb2 35. Nxg5 h5) 35. Kf2 Rg4 ) (26. Nc3 Nxd6 27. Re7+ Kg6 28. Rxa7 Bb7 29. a4 Rb8 (29... c5 30. a5) 30. Bc2 Kf6 31. b3 (31. a5 $2 Nc8) 31... h5) 26... Rd8 27. Rxc6 Rxd6 28. Rc7+ Kg6 $15 29. Rxa7 g4 $1 (29... f4 30. Re7 Bd3 {(or Nd2 but not Kf5? Bc2 Bd3 Bxd3 and Rxe4)}) (29... Bd3) 30. Nc3 $8 (30. Kh2 $2 g3+ 31. Kh3 Kg5 $1) 30... h5 (30... Bd3 31. Nd5) (30... Nxc3 31. bxc3 g3 32. Re7 {(c4 Rc6)}) 31. a4 Kg5 $15 (31... Nxc3 32. bxc3 g3)) (20... Bxd6 $2 21. e7+ (21. cxd6 $18) 21... Kg7 22. cxd6 Rfe8 23. d7 Rad8 (23... Nf6 24. dxe8=R Rxe8 25. Nc5 Bc8 26. Kf1) 24. Nc5 $1 {[#]} ( 24. dxe8=Q Rxe8 25. f3 Nf6 26. Nc5 Bc8 27. Kf2) 24... Rxd7 25. Nxd7 Nf6 26. Nxf6 Kxf6 27. Re6+ Kg7 28. h4 gxh4 29. Rxc6 Bb5 30. Rc7 a6 31. f3 $18) 21. g3 $1 (21. h3 $6 Bh2+ 22. Kh1 Bxd6 23. cxd6 Nxf2+ (23... Nf6 24. Nc5) 24. Kg1 (24. Kh2 Ne4) 24... Nd3 $1 {(CC [#] compared to the 20th black move, ...Rfe8 is more useful than h3)} (24... Ne4 25. d7 Re7 26. g4 $1 Nd2 {(or Bb5 gxf5)} 27. gxf5 (27. Rd1 $1 $11) 27... Nf3+ 28. Kf2 Nxe1 29. Kxe1 {(Knight and two pawns for two Rooks)} Kg7 (29... Rd8 30. f6 Rdxd7 31. Nc5 $1 Bc8 32. Nxd7 Bxd7 33. fxe7 Be8 $11) 30. Nc5 Rd8 (30... Kf6 31. Nxa6 Kxf5 32. Nc5 Rd8 33. Kf2 Ke5 34. Nb7 Rdxd7 35. exd7 Rxd7 36. Na5 $11) 31. Kf2 (31. Nxa6 Rdxd7) (31. Ne4 Rdxd7) 31... Bc8 $1 $11) 25. Rd1 Kg7) (21. f3 Bxh2+ 22. Kh1 Bg3 (22... Bxd6 23. cxd6 Nf2+ 24. Kh2 Nd3 {Capablanca})) 21... Bf6 (21... Bxd6 22. e7+ (22. cxd6 $1 Rad8 23. h3) 22... Kg7 23. cxd6 Bc8 (23... Rad8 24. Re6 $1 {(on exd8Q? it's mat in 3)} Rxd6 {(Td7 Cc5)} 25. Rxd6 Rxe7 26. Be6) (23... Nf6 24. Nc5) 24. Nc5 Rb8 (24... Nf6 25. Ba4) (24... Kf6) 25. Ne6+ (25. f4 gxf4 26. gxf4 Rb4) 25... Bxe6 26. Bxe6 Nf6 (26... Kf6 27. Bd7) 27. Bxf5 Rb7 28. b4) (21... Bb5 22. h3) 22. Rxc6 Bb7 $6 {"As is often the case in Lasker games, both players attack and both players defend" (C. Crouch)} (22... Bb5 $1 23. Rd6 ( 23. Rc7 Re7 {(impossible move with the B in b7)}) (23. e7+ Kg7 24. Rc7 Ne5 25. Re3 f4 26. Re4 Nf3+ 27. Kg2 Nd2 $17) 23... Rac8 $17 {Capablanca} 24. Rd5 Nh6 ( 24... Bc6 25. Rxf5 Kg7 26. h4 gxh4 27. gxh4 Bxh4 28. Bd1 h5) 25. Nc3 Bxc3 26. bxc3 Kf8 $15) 23. Rc7 Be4 (23... Re7 $2 24. Rxb7 Rxb7 25. Bd5 Rbb8 26. e7+) 24. Nc3 (24. Rd1 Ne5 25. f4) 24... Bxc3 (24... Ne5 $2 25. Rxe4 $1 (25. Nxe4 Nf3+ 26. Kh1 fxe4 27. Rxe4) 25... fxe4 26. Nxe4 Be7 27. Nd6) (24... Bd4 $2 25. Nxe4 fxe4 26. Rxe4 Bxf2+ 27. Kg2) 25. bxc3 Ne5 26. Rd1 Nf3+ {Criticized by CC, but it is the 20th (or 22nd) black move that is in question.} (26... Kh8 27. f4 $1 {[#] (given dubious by CC)} (27. Rd6 Rac8) (27. Kf1 Bd3+ 28. Kg2 Rec8) 27... gxf4 28. gxf4 Rg8+ (28... Nd3 29. Bc4 (29. e7 $1 Kg7 30. Ba4 $16 Kf7 31. Bxe8+ Rxe8 (31... Kxe8 32. c6 Nxf4 33. Rd6 Ng6 34. Kf2 f4 35. Rd4 Bf5 36. Kf3 $16) 32. Rxa7 Rxe7 33. Rxe7+ Kxe7 34. a4 $16) 29... Nxf4 (29... Rg8+ 30. Kf1) 30. Rdd7 Nh3+ 31. Kf1 f4 32. Bd5 Bd3+ (32... Bxd5 33. Rxd5 {(threatening Rh5)} Rg8 34. Rdd7 Rg1+ 35. Ke2 $16) (32... Bg6 $2 33. Bxa8) 33. Kg2 (33. Ke1 Rab8 34. Bb3 Bf5) 33... Rg8+ 34. Kf3 (34. Kxh3 Bf5+ 35. Kh4 Rg4+ 36. Kh5 Rag8 $11) 34... Rab8 35. Rb7 (35. e7 $4 Rb2 $1 36. Bxg8 Bf5) 35... Rxb7 36. Rxb7 Bf1) 29. Kf1 Nf3 (29... Ng4 30. Rdd7 (30. Ke1 Nf6 31. Rf7 $1) 30... Nxh2+ 31. Ke1 Rg1+ 32. Kd2 Rg2+ 33. Kc1 Rg1+ (33... Re8 34. Rxh7+ Kg8 35. Rcf7) 34. Kb2 Rg2+ 35. Ka3 $18) 30. e7 Nxh2+ 31. Ke1 Rg1+ 32. Kd2 $1 (32. Kf2 Rg2+ 33. Ke3 Ng4+ (33... Rg3+ 34. Kd4 Rg7 35. c6 Bxc6 36. Kc5 $1 Be8 37. Rd5) 34. Kd4 Nf6 35. c6 (35. Ke5 $1 Ne8 36. Rd8 Kg7 37. Rxa8 Bxa8 38. Rc8 Re2+ 39. Kd4 Rxe7 40. Rxa8 h5) 35... Bf3 36. Rd7 $1 Re8 $8 (36... Bxd1 37. Rd8+ Kg7 38. Rxa8 Bxb3 39. axb3 Rd2+ 40. Kc4) (36... Bxc6 37. Rd8+ Kg7 38. Kc5) 37. Rd8 Bxc6 38. Kc5 (38. Bf7 Re2) (38. Rd6 Kg7) 38... Kg7 $1 39. Kxc6 Rxe7 40. c4 Rg6 41. c5 h5) 32... Rg7 33. Ba4 Rgg8 34. Kc1 Ng4 (34... a5 35. Rdd7 Rae8 36. Rd6 Rb8 37. Rb6) 35. e8=Q Raxe8 36. Bxe8 Rxe8 37. Rdd7 a5 (37... Nf6 38. Rf7 Re6 39. Rc8+) 38. Rxh7+ Kg8 39. Rcg7+ Kf8 40. Ra7 $16) (26... a5 27. e7+ (27. f4) 27... Kg7 28. Ba4 $16) 27. Kf1 (27. Kh1 Nd4+ 28. Kg1 Nxb3 29. Rdd7 $11) 27... Nxh2+ 28. Ke1 Nf3+ 29. Ke2 Ne5 (29... Rac8 $2 30. Rxc8 Rxc8 31. Rd8+) 30. Rdd7 $1 f4 $8 (30... Nxd7 31. exd7+ Kh8 ( 31... Bd5+ 32. dxe8=Q+ Rxe8+ 33. Kd3) (31... Kf8 $2 32. dxe8=R+ Kxe8 33. Rxh7) 32. dxe8=Q+ Rxe8 33. Rxa7 $18) 31. Rg7+ Kh8 32. Rxg5 Bd3+ (32... Nd3 33. f3) 33. Kd1 fxg3 34. fxg3 (34. f4 $6 Rg8 $1 (34... Ng6) 35. Rxa7 Rae8 $1) (34. Rxe5 $2 gxf2 35. Rf7 f1=Q+ 36. Rxf1 Bxf1 37. e7 Bb5) 34... Ng6 (34... Nf3 $2 35. Rgg7 (35. Rd5)) (34... Nc4 35. Rd7) 35. Rd5 (35. Bd5 Rac8 36. Rxc8 (36. Bc6 Rxc7 37. Bxe8 Re7 {(or Ne7 ou Kg7)} 38. Bd7 Bc4 39. c6 Bxe6) (36. Rxa7 Rxc5) 36... Rxc8 37. Kd2 Bb1 38. Kc1 Bd3 39. Kd2 $11) (35. Kd2 Ba6 (35... Rad8 36. Rd5 Rxd5 37. Bxd5 Bf5 38. Rxa7 Bxe6 39. c4 Ne5 40. Kc3 Kg8 41. c6) 36. Rd5 (36. Rf5 Rad8+ 37. Ke3 Bc8) 36... Rxe6 37. Rdd7 Re2+ 38. Kc1 Rh2 39. Rxa7 Rxa7 40. Rxa7) 35... Be4 36. Rd6 (36. Rdd7 Ne5 {compare with the position after the 30th white move} (36... Nf8)) (36. Rd4 Bf5 37. Rdd7 Ne5 38. Bd5) 36... Bf5 $6 (36... a5 $1 {(not mentioned by CC)} 37. Ba4 (37. Kd2 a4 38. Bc4 Rac8 39. Bb5 Rxc7 40. Bxe8 Rxc5) (37. c6 Ne7) (37. a3 a4 38. Ba2 Re7) 37... Re7 38. Rdd7 (38. Rxe7 Nxe7 39. Rd7 Bc6 40. Bxc6 Nxc6 41. Rc7 Ne5) (38. Rcd7 Kg7) 38... Rae8 39. Ra7 (39. Bb3 Kg7) (39. Rd4 Rxc7 40. Bxe8 Bf5 41. Rd8 {(Rd7 Rxc5)} Nf8 42. Bf7 Kg7) (39. c6 Bf5) 39... Bf5 40. Bb3 Kg7 41. c6 Kf6 42. Rxa5 Bxe6 43. Rd6 Rc7) ( 36... Rac8 37. Rxa7 (37. Rdd7 Rxc7 38. Rxc7 Re7 39. Rc8+ Kg7 40. c6 Kf6) (37. Rxc8 Rxc8 38. Rd7 Re8 {or Nf8 but not Rxc5 e7)} 39. Rxa7 Nf8) 37... Rxc5 38. Ba4 Bf3+ (38... Re7 39. Rdd7 $18) 39. Kc1 Rg8) (36... Re7 37. Rxe7 (37. Rdd7 Rae8) 37... Nxe7 38. Rd7 Re8 $8 (38... Nc6 39. Ba4 Ne5 40. Rc7 Bd5 41. e7 Bf7 42. Ke2) 39. Rxa7 Bc6 40. a4 Kg7) 37. Bd5 $6 {Not exploiting previous inaccuracy.} (37. Kd2) (37. Rf7 $1 {(made it harder for black)} Bg4+ $1 {[#]} (37... Rf8 38. e7 Bg4+ 39. Kd2 Rfe8 40. Bc2 Rxe7 41. Bxg6 Re2+ 42. Kd3 hxg6 43. Rf4 Bh5 44. g4 Rxa2 45. gxh5 gxh5 46. Rh4 $16) (37... Be4 38. Ke2) 38. Kd2 (38. Kc1 Ne5 (38... Nf8 39. e7 Ng6 40. Bc2) (38... Rac8 39. Rdd7 Nf8) 39. Rf4 (39. Rc7 a5 40. Kd2 a4 41. Bd5 Rab8) 39... Rac8 $1 (39... h5 40. Re4 Ng6 41. Ba4 Re7 42. Bd7 a5 43. c6 Ra7 44. Rc4 Rc7 45. Rc5 Kg7) (39... Kg7 40. Ba4 { (Te4 Rf6)} Bxe6 41. Bxe8 Rxe8 42. Ra4 Re7 43. Rda6) 40. Kd2 (40. Re4 Rxc5) 40... Rxc5) 38... Ne5 (38... Rac8 {(maybe the best)} 39. Rdd7 Nf8 40. Rxa7 Bxe6 41. Rxf8+ Rxf8 42. Bxe6 Rxc5 43. a4 {(g4 h5)} Rf3 $1) (38... Nf8 39. e7 Ng6 40. Bc2 {above 37...Rf8}) (38... a5) 39. Rc7 (39. Rf4 Rac8) 39... a5 40. Ke3 Ng6 41. Kd4 Rab8 (41... Re7 $2 42. Rxe7 (42. Rdd7) 42... Nxe7 43. Rd7 Re8 44. Ke5 Kg8 45. Kf6 Kf8 46. c6) (41... Rac8 42. Rxc8 $1 (42. Ra7 Ne7 $1) 42... Rxc8 43. a4 (43. Rd7 Nf8) (43. Kd5 Ne7+) 43... Kg7 44. Rd7+ Kf6 45. Rf7+ Kg5 46. Rxh7 Rd8+ 47. Rd7 (47. Ke3 Bf5) 47... Rxd7+ 48. exd7 Bxd7 49. Kd5 $18) 42. c6 (42. Ra7 Ne7 43. Rxa5 Kg7) (42. Rf7 Kg8) 42... Nf8 (42... Rbc8 43. Rxc8 Rxc8 44. Kc5 Ne7 45. Kb6 Kg7 46. c7) 43. Rb7 Rbc8 44. e7 (44. Ke5 a4 45. Bc4 Nxe6 46. Bxe6 Bxe6 47. Rxe6 Rxe6+ 48. Kxe6 Rxc6+ 49. Kf7 h6 50. Ra7 Rxc3 51. Rxa4 Rxg3) 44... Ng6 45. Kc5 Nxe7 (45... Rxe7 46. Rxg6 Rxb7 47. Rxg4) 46. Bf7 Nf5 47. Rdd7 Bf3 48. Bxe8 Rxc6+ 49. Kb5 Rc8 50. Rxh7+ Kg8 51. Rbc7 Rxe8 52. Kxa5) 37... Rab8 (37... Rac8 38. Rxa7 Rxc5 39. c4 Ne5 (39... Rcc8 40. a4) ( 39... Nf8 40. e7 Ng6 41. Rd8) 40. e7 Kg7 41. Rd8 Rc8 42. a4 Kf6 43. Rd6+ Kg7) 38. c6 {[#]} (38. Rxa7 Ne5 (38... Ne7 $1 39. Bb7 Nc8 40. Bxc8 Rbxc8 $11) (38... Rb2 39. Rda6 Ne7 40. Bb3) (38... Nf8) 39. Bb3 (39. Kd2 Rb2+ $1 40. Ke1 $1 {(Re3? Cg4+ Rf4 Tf2+)} Nd3+ 41. Kf1) (39. Rb7 Rxb7 40. Bxb7 Bxe6 41. c6 Bg4+ 42. Kc1 Bf3) (39. e7 Ng6) (39. c6 Rb2 40. e7 Bg4+ 41. Ke1 Nd3+ 42. Kf1 Rb1+) 39... Rbc8 40. Rad7 (40. Kd2 Rxc5 41. e7 Rcc8 $1 42. a4 Nc6 43. Rxc6 Rxc6 44. Bf7 Rd6+ 45. Ke3 Rd7) (40. e7 Ng6) 40... Bxe6 (40... Bg4+ 41. Kc2) (40... h5 $1) 41. Bxe6 Rxe6 42. Rxh7+ Kxh7 43. Rxe6 Rxc5 $11) 38... Nf8 (38... Ne7 39. Bb3) (38... Rb1+ 39. Kd2) (38... Ne5 39. Ke2 (39. Rb7)) 39. Rb7 (39. e7 Ng6 40. Bf7 Rxe7 41. Rxe7 (41. Bxg6 $2 Bg4+) 41... Nxe7) 39... Rbc8 (39... Rxb7 $2 40. cxb7) 40. e7 Ng6 41. Bf7 (41. Rdd7 Kg7 42. c4 Kf6) (41. Rxg6 Bxg6) 41... Rxe7 42. Bxg6 Bg4+ 43. Kc1 (43. Kd2 Re2+) 43... Re1+ 44. Kb2 hxg6 45. Rxg6 Bf5 46. Rf6 Be4 47. Rxa7 Rb1+ 48. Ka3 Bxc6 49. Rh6+ Kg8 50. Rg6+ 1/2-1/2