Word from the Boss
---
Welcome to the "workers' paradise" that the striking saboteurs, once again united against the St-Lazare lesson, have succeeded in establishing in our country.
As Audiard used to say, we are at a time of heartbreaking revisions and the incredible :
-- Anand starts to play well in the endgames (see 53 Ra7+!! against Shirov)
-- Fressinet starts playing well in the endgames (against Lobron & Tiviakov)
-- Adams is neither... nor...; he is Welsh and has an Irish fiancée; I am joining his fan club tomorrow.
Small Estonian festival: struggling with one quality less, the whites use a trick to get the zugzwang on the right side. Then, it's a Rook against Queen, and even a little later against Queen and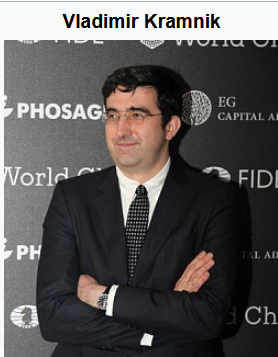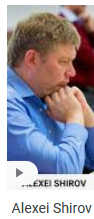 Knight. But the surplus of material is, as it were, paralysed. At last, an abandon in a draw endgame, a common phenomenon, because many players, and not the least, continue to underestimate the extraordinary richness of Chess in general, and of the endgames in particular. The defence consisted in placing a Knight in an unusual way.
Another good example, in the register of the unbelievable: the game of the day, whose winner qualified for a world championship match. Tired of... He is still waiting for his match, because of the shenanigans (usual since 1984) of the "13th world champion". Which fortunately is no longer the case.
Excellent reading.
Master's diagrams
[Event "3#"] [Site "?"] [Date "1980.??.??"] [Round "?"] [White "Van Dijk, NGG."] [Black "0242.12"] [Result "1-0"] [SetUp "1"] [FEN "8/8/4p1K1/4P3/8/1N2NRp1/4k3/b1R4B w - - 0 1"] [PlyCount "1"] [EventDate "1980.??.??"] [SourceDate "2010.01.01"] 1. -- 1-0 [Event "h#4 b) wKh5"] [Site "?"] [Date "1945.??.??"] [Round "?"] [White "Neukomm, JRG."] [Black "1000.00"] [Result "1-0"] [SetUp "1"] [FEN "8/2Q5/7K/8/k7/8/8/8 b - - 0 1"] [PlyCount "1"] [EventDate "1945.??.??"] [SourceDate "2010.01.01"] 1... -- 1-0 [Event "?"] [Site "?"] [Date "1991.??.??"] [Round "?"] [White "Randviir, J."] [Black "=0314.21d8d6"] [Result "1/2-1/2"] [SetUp "1"] [FEN "3K4/3B2p1/3k2P1/8/3nrN2/4P3/8/8 w - - 0 1"] [PlyCount "23"] [EventDate "1991.??.??"] [SourceDate "2010.01.01"] 1. Nh5 $8 (1. exd4 $2 Rxf4 $8 2. Ke8 Re4+ $1 (2... Rf6 $1) 3. Kd8 Rxd4 $19) 1... Rh4 $1 (1... Re7 2. exd4 $8 Rxd7+ 3. Ke8 $8 Ra7 4. Kf8 $11) 2. Nxg7 $8 (2. exd4 $2 Rxh5 $8 3. Ke8 Rh8+ $1 (3... Rg5 $1) 4. Kf7 Kxd7 $8 5. Kxg7 Rh1 $1 6. d5 (6. Kf6 Rf1+ $8) (6. Kg8 Ke7 7. g7 Rg1 8. d5 Kf6) 6... Ke7 7. d6+ Ke6 $8 8. Kg8 Ra1 9. g7 Ra8+ $1 10. Kh7 Kf7 $8) (2. Nf6 $2 gxf6 $1 3. g7 Rh7 $1 (3... Nc6+ $1 4. Bxc6 Rg4 $8) 4. g8=Q Rxd7+ $8 5. Kc8 Rc7+ $8 6. Kd8 Nc6+ $8 7. Ke8 Rc8+ $8) 2... Ne6+ $1 (2... Nc6+ 3. Bxc6) 3. Bxe6 $8 (3. Nxe6 $2 Rh8+ $8 4. Be8 (4. Nf8 Rxf8+ $8 {idem}) 4... Kxe6 $8 5. g7 Rg8 $8 6. e4 Kd6 $8 7. e5+ Ke6 $8 $19) 3... Rh8+ 4. Bg8 $3 {[#]This bizarre move will have the merit of passing on the trait.} (4. Ne8+ $2 Kxe6 5. e4 Rg8 $8 {ZZ[#]} 6. e5 Rh8 7. g7 Rg8 $8 $19 {ZZ[#]}) 4... Rxg8+ 5. Ne8+ Ke6 6. e4 $8 {ZZ[#]} (6. g7 $2 Kf7 $8) 6... Rh8 7. g7 $8 {The Rook can no longer triangulate.} (7. e5 $2 Rf8 $3 8. g7 Rg8 $8 $19) 7... Rg8 8. e5 $3 {ZZ[#]} Kf7 9. Kd7 $8 Rxe8 10. e6+ $8 Rxe6 11. g8=Q+ $1 {Or B, or R.} (11. g8=N $2 Ra6 $1) 11... Kxg8 12. Kxe6 $8 1/2-1/2 [Event "?"] [Site "?"] [Date "1903.??.??"] [Round "?"] [White "Amelung, F."] [Black "=3144.11g2d7"] [Result "1/2-1/2"] [SetUp "1"] [FEN "4n2q/1p1k2b1/1R2N3/8/6B1/6P1/6K1/8 w - - 0 1"] [PlyCount "9"] [EventDate "1903.??.??"] [SourceDate "2010.01.01"] 1. Nd8+ $8 (1. Nxg7+ $2 Kc7 $8) (1. Rxb7+ $2 Kc6 $1) 1... Ke7 (1... Kxd8 2. Rxb7 $8 $11 {: see text}) (1... Kc7 2. Rxb7+ $8) 2. Rxb7+ $8 Kxd8 (2... Kf6 3. Rb6+ $8 Nd6 {(otherwise it is a fork or repetition)} 4. Rxd6+ $8 Ke7 5. Rd7+ Ke8 $2 6. Nf7 Qh7 7. Nd6+ Kf8 8. Nf5) 3. Kg1 $3 {[#]The black units will not be able to get out of the way.} (3. Rd7+ $2 Kc8 4. Rxg7+ Kb8 $8 $19) (3. Bh3 $2 Qh6 $3 {[#](as d6 is held)} (3... Nc7 $2 4. Rb8+) 4. Rd7+ Kc8 5. Re7+ (5. Rd6+ Qxh3+ $8 6. Kxh3 Nxd6 $8 {and here it is !}) (5. Rxg7+ Kb8 $8) 5... Kb8 6. Rxe8+ Kc7 $8 7. Re7+ Kd8 $8 (7... Kd6 $2 8. Re6+) 8. Rd7+ Ke8 $8) (3. Bf5 $2 Qh5 $3 {[#] (hiding behind the Bishop)} 4. g4 Qh4 $1 {(then behind the pawn)} 5. Rd7+ Kc8 $19) (3. Ra7 $2 Nc7 $8) 3... Bd4+ (3... Qh6 4. Rd7+ $8 Kc8 5. Rd6+ $8) ( 3... Qg8 $2 4. Rd7+ $8 Kc8 5. Rxg7+ $8) (3... Qf8 4. Rd7+ $8 Kc8 5. Rf7+ $8) ( 3... Nf6 4. Rb8+ $8) (3... Bf6 4. Rd7+ $8 Kc8 5. Rh7+ $8) 4. Kg2 $8 Bg7 5. Kg1 $8 1/2-1/2 [Event "?"] [Site "?"] [Date "1969.??.??"] [Round "?"] [White "Keres, Lengyel"] [Black "0013.22"] [Result "1/2-1/2"] [SetUp "1"] [FEN "8/5k2/2P5/4p3/1B3np1/8/5KP1/8 b - - 0 55"] [PlyCount "21"] [EventDate "1969.??.??"] [SourceDate "2010.01.01"] 55... Ke6 $6 {Imprecise, but still not losing.} (55... Nd5 $1 56. Bd6 Ke6 $11) 56. c7 Kd7 57. Bd6 Nd3+ $1 {1-0 !! Keres-Lengyel.} (57... Nd5 $2 58. Bxe5 Nb4 59. Ke3 $1 (59. Kg3 $2 Nd3 $8 60. Bf4 Ne1 $3) 59... Nc2+ 60. Kd2 $1 Nb4 61. Bd6 $1 Nd5 62. Kd3 $18) 58. Ke3 (58. Kf1 Kc8 {: text}) 58... Ne1 $1 {[#]} ( 58... Nf4 $1 59. g3 Ne6 $1 (59... Nd5+ $2 60. Ke4 Nf6+ {(for the Kxe5 trap Ne8!)} 61. Kf5 $1 Nd5 62. Bxe5 Ne3+ 63. Kg5 $8) 60. Bxe5 (60. Ke4 Nd4 61. Bxe5 Nf3 $8) 60... Ng5 $1 61. Kf4 Nf3 $8 62. Bd6 Nh2 $8 {idem}) 59. Kf2 (59. g3 Nf3 60. Ke4 Nh2 {idem}) 59... Nd3+ $1 60. Kf1 (60. Kg3 e4 61. Kxg4 e3 (61... Ne1 62. g3 e3 63. Kf4 Nc2 $8 64. Kf3 Nd4+ $8) 62. Kf3 Ne1+ $8 63. Kg3 e2 64. Kf2 Nxg2 $8 $11) 60... Kc8 (60... e4 61. Ke2 (61. g3 Kc8 62. Ke2 Kd7 {texte}) 61... Kc8 62. Bg3 Nb4 (62... Kd7 63. Ke3 Nb4) 63. Ke3 Kd7 64. Kxe4 Nc2 65. Kd3 Nb4+ 66. Kd4 Nc2+ 67. Ke4 Kc8 $11) 61. g3 Kd7 $1 (61... e4 $1) 62. Ke2 e4 $1 63. Ke3 Ne1 $1 64. Kxe4 Nf3 $8 65. Kf5 Nh2 $3 {[#]See in the same way Kozul-Zaja 1997 (69/F1).} 1/2-1/2 [Event "WCC cand"] [Site "Cazorla"] [Date "1998.06.04"] [Round "9"] [White "Kramnik, V."] [Black "Shirov, A."] [Result "0-1"] [ECO "D70"] [WhiteElo "2790"] [BlackElo "2710"] [PlyCount "95"] [EventDate "1998.05.24"] [EventType "match"] [EventRounds "9"] [EventCountry "ESP"] [SourceDate "2010.01.01"] {72/401} 1. d4 {"The correct move, which controls three central squares instead of of two" (H. Berliner).} Nf6 2. c4 g6 3. f3 d5 (3... c5) 4. cxd5 Nxd5 5. e4 Nb6 6. Nc3 Bg7 7. Be3 O-O (7... e5 8. d5 c6 9. Qd2 cxd5 10. Bb5+ (10. exd5 Nc4 $1 11. Bxc4 Qh4+) 10... Bd7 11. Bxb6 Qxb6 12. Bxd7+ Nxd7 13. Nxd5 Qd6 14. Ne2 h5 15. Qb4 Qxb4+ 16. Nxb4 Bh6 17. Nd5 O-O $11 {77/(446)}) (7... Nc6 8. Bb5 O-O 9. Bxc6 bxc6 10. Nge2 Nc4 $13 {VK}) 8. Qd2 (8. f4 Nc6 9. d5 (9. Nf3 Bg4 10. d5 Na5 11. Bxb6 cxb6 {50/(464)} 12. e5 Rc8) 9... Na5 (9... Nb8 10. a4 e5 11. a5 exf4 12. Bxf4 (12. axb6 $6 fxe3 13. Rxa7 Bxc3+ 14. bxc3 Qh4+ 15. g3 Qxe4 $40) 12... N6d7 13. Nf3 Re8 $132) 10. Bd4 e5 $1 {[#]} (10... Bh6) 11. Bxe5 (11. fxe5 c6) 11... Bxe5 12. fxe5 Qh4+ 13. g3 Qe7 14. Qd4 Rd8 (14... c5) 15. b4 Nac4 $1 16. Nf3 ( 16. Bxc4 Qxb4) 16... Bg4 17. Bxc4 Bxf3 18. O-O Qxb4 19. e6 fxe6 20. Rxf3 Qxc4 21. Qf6 exd5 22. Qe6+ Kh8 23. Qe5+ Kg8 $11) 8... e5 (8... Nc6 9. O-O-O (9. Rd1 e5 (9... f5 $132) 10. dxe5 (10. d5 Nd4 11. Nb5 Nxb5 12. Bxb5 Bd7 13. Bxd7 {50/ (464)} Nc4 14. Qc3 Nxe3 15. Qxe3 Qxd7 16. Ne2 f5 17. O-O Rf7 $11) 10... Qxd2+ 11. Rxd2 Nxe5 12. Bc5 Nec4 $1 13. Bxc4 Nxc4 14. Rc2 Rd8 15. Nd5 Nxb2 16. Nxc7 b6 (16... Nd3+ 17. Ke2 Nxc5 18. Nxa8 $6 Ne6 19. Rd2 Bd4) 17. Nxa8 (17. Be7 Rd1+ 18. Ke2 Rb8 19. Rxb2 Rd7 20. Rd2 Rxe7 21. Nd5 Re5) 17... Rd1+ 18. Kf2 bxc5) 9... e5 (9... a5 10. h4 a4 11. h5 e5 12. d5 Na5) 10. d5 Nd4 11. f4 (11. Nb5 Nxb5 12. Bxb5 Bd7 13. Be2 c6 14. dxc6 Bxc6 $11) (11. Bxd4 exd4 12. Nb5 c6 $1 ( 12... f5 $1 13. Nxd4 fxe4 14. fxe4 Qh4 15. Qd3 Re8) (12... c5 13. dxc6 bxc6) 13. dxc6 Qe7 (13... bxc6 14. Nxd4 c5 15. Nb3 Qxd2+ 16. Nxd2 Be6) (13... Qf6 14. Nxd4 Rd8 15. Nge2 bxc6 16. f4) 14. Nxd4 Rd8 15. Nge2 bxc6 16. g3 (16. Nxc6 Qc5+ 17. Qc2 Rxd1+ 18. Kxd1 Nc4) 16... Ba6 (16... c5 $2 17. Nc6) 17. Qc2 Nc4) 11... c5 $1 {[#]} (11... Bg4 12. fxe5 $6 c5) 12. fxe5 (12. dxc6 Nxc6) 12... Bg4 (12... Bxe5 13. Nf3) 13. Re1 Bxe5 (13... Rc8 14. h3 Bd7 {10/694} 15. Bh6 Bxh6 16. Qxh6 Re8 17. Nf3 Nxf3 18. gxf3 Rxe5 19. Rg1 {(especially not f4? Rh5!)} Kh8 20. Qe3 $16) ( 13... Qe7) 14. h3 Qh4 (14... Bd7 15. Nf3 Nxf3 16. gxf3 Qe7 $13 (16... Na4 17. Nxa4 Bxa4 18. f4 Bg7 19. h4 c4 20. h5 c3 21. bxc3 Bxc3 22. Qxc3 Rc8 23. Bc4 b5 24. hxg6 fxg6 25. Rxh7 $1 $18) (16... Re8 17. h4 Qf6 18. Be2 h5 19. Bg5 Qg7 20. Bf4 Bd4 21. Kb1 Rac8 22. Rc1 a6 23. Be3 Bf6 24. Bd3 Kh7 25. f4 Bxc3 26. bxc3 f5 27. exf5 Bxf5 28. Bxf5 gxf5 29. Rhg1 $36 {Bykhovsky,A-Liss,E/Tel Aviv /1996/}) 17. Bh6 (17. Bd3 f5 18. exf5 Bxf5 19. Bh6 Rf7 20. Re2 $2 Bxd3 21. Qxd3 Qh4 22. Bd2 Qd4 $17 {Barbero,G-Stohl,I/HUN-chT/1997/}) (17. h4 h5 18. Bd3 {(Stohl recommends Kb1)} Na4 19. Nxa4 Bxa4 20. f4 c4 21. fxe5 cxd3 22. Bd4 Rac8+ 23. Kb1 Bc2+ 24. Ka1 Rc4 25. Bc3 Ra4 26. Re3 b5 27. Rxd3 Bxd3 28. Qxd3 b4 29. b3 bxc3 30. bxa4 Qxe5 $17 {Enevoldsen,H-Bolbochan,J/Dubrovnik olm/1950/}) 17... Rfe8 18. f4 Bd4 19. Bd3 $13) 15. Bd3 (15. Bf2 Qh5 16. Bd3 Rac8 17. Kb1 f5 $132 {[%csl Rh5]}) 15... Rfe8 (15... f5 $2 16. Bf2 Qh5 17. exf5) 16. Rf1 f5 17. Bg5 Qh5 18. hxg4 (18. Nge2 Bxe2 19. Nxe2 c4 20. Nxd4 cxd3) 18... Qxh1 19. Nh3 Qh2 20. exf5 {Stohl} Qg3 $13) 9. d5 $8 c6 (9... f5 10. O-O-O c6) 10. h4 (10. d6 $6 Be6 11. b3 N8d7 {[%csl Rd6] d6}) (10. O-O-O cxd5 11. exd5 Na6 (11... N8d7 $6 12. g4 $1 $40 {Varga,Zo-Ivacic/Ljubljana op/1994/}) (11... f5 12. h4 $13) 12. h4 Bd7 13. h5 Rc8 $132) (10. Rd1 cxd5 11. exd5 Nc4 12. Bxc4 Qh4+ 13. Qf2 Qxc4 14. Bxa7 Nd7 15. Be3 e4 $44) (10. g4 $6 cxd5 11. exd5 e4 $1) 10... h5 $146 { Shirov gives a "!" but later changes it to "?!", and calls the position obtained as "strategically difficult"..} (10... cxd5 11. exd5 N8d7 {(dubious according to Stohl but...)} (11... h5) (11... f5 {VK} 12. h5 (12. O-O-O $6 Na6 13. h5 (13. Nh3 Bd7 14. Ng5 Rc8) 13... gxh5 14. Nh3 (14. Rxh5 Bd7 15. g4 $6 Rc8 16. gxf5 Bxf5 17. Bd3 Nc4) 14... Bd7 15. Ng5 Rc8 16. d6 (16. Rxh5 Na4 17. d6 Nxc3 18. bxc3 Qa5) 16... f4 17. Bxb6 Qxg5 18. Bxa7 e4 $40) 12... gxh5 13. Rxh5 (13. Nh3 N8d7 14. d6 Qh4+ 15. Nf2) (13. Rd1) 13... N8d7 14. Bh6 Nf6 15. Rg5 Ne8 16. f4 e4 17. O-O-O Qf6 18. Bxg7 Nxg7 19. Nge2 $14) (11... e4 12. fxe4 Bg4 13. Nh3 N8d7 14. Nf2 Ne5 15. Bh6 Bxh6 16. Qxh6 f5 17. Nxg4 Nxg4 18. Qf4 Nf6 19. h5 Nxe4 20. hxg6 Nxc3 21. gxh7+ Kh8 22. Qd4+ Qf6 23. Qxf6+ Rxf6 24. bxc3 Nxd5 25. Rh3 $14 {Kasimdzhanov,R-Nijboer,F/Vlissingen 2001}) 12. h5 Nf6 13. hxg6 fxg6 14. O-O-O Bd7 {("les Noirs ont un jeu acceptable" AS)} 15. g4 (15. Nh3 Rc8 16. Kb1 e4 17. Nf4 exf3 18. gxf3 Bf5+ 19. Ka1 Nc4) (15. Kb1 Rc8 16. d6 Bf5+ (16... Nc4) 17. Ka1 Rc6 (17... e4 18. Bg5) (17... Nc4 18. Bxc4+ Rxc4 19. Bxa7) (17... a6 18. Nh3 Nc4 19. Bxc4+ Rxc4 20. g4 Be6 21. Ng5 Qd7 22. Qh2) 18. Bb5 (18. g4 Be6) 18... Nc4 19. Bxc4+ Rxc4 20. Bxa7 Qa5 21. Bf2 Rc6 22. Rh4 Rfc8 (22... Rd8 $2 23. Ra4) 23. Nge2 (23. Ra4 Qd8) 23... Bf8 24. Qg5 Nd7 (24... Bg7 25. Qe3) 25. Rdh1 h6 26. Rxh6 $1) 15... Rc8 16. Kb1 Nc4 17. Bxc4 Rxc4 18. Nge2 b5 $1 (18... e4 $6 19. g5 exf3 20. gxf6 Qxf6 21. Nd4 h5 22. Rhf1 Bg4 23. Qd3 Rcc8 24. Ka1 $16 {Karasev,V-Zdrojevskij,W 1990}) 19. Ng3 (19. Bh6 b4 20. Bxg7 bxc3 21. Bxf6 Qxf6 {(or ...cxd2 or even ...c2+)} 22. Nxc3 Qxf3) (19. b3 Rc8 20. d6 e4) 19... b4 20. Nce4 (20. Qe2 Rxc3 $1 21. bxc3 bxc3) 20... Nxe4 21. Nxe4 Rxf3 22. Qe2 Rxe4 $1 23. Qxf3 Bxg4 24. Qxe4 Bf5 25. Qxf5 gxf5 26. d6 Qd7 (26... Bf6 27. d7) (26... f4 27. Bxa7 Qd7 28. Bc5) 27. Bh6 (27. Bc5 a5) (27. Bxa7 Qxa7 28. d7 Bf6) 27... Bf6 28. Rdg1+ $1 Kf7 (28... Kh8 29. Rc1) 29. Bg5 $1 $11) (10... Bf6 {VK} 11. g3 (11. h5 Bh4+ 12. Kd1)) 11. Be2 {To oppose by g2-g4 a possible . ..Bf5.} (11. Rd1 cxd5 (11... N8d7 12. dxc6 bxc6 13. g4) (11... Re8 12. d6) 12. exd5 Na6 (12... Bf5 13. Be2 Qc8 14. g4 hxg4 15. h5 {IS}) 13. Be2 Bd7 14. g4 Rc8 {AS}) (11. g4 cxd5 (11... hxg4 12. h5) 12. exd5 hxg4 (12... N8d7 13. gxh5 Nf6 14. hxg6 fxg6 15. Rd1) 13. h5 Bf5 14. hxg6 N8d7 $1) 11... cxd5 (11... cxd5 12. exd5 Bf5 $2 13. g4 $16) (11... N8d7 12. dxc6 bxc6 13. Rd1) (11... Re8 12. Rd1 ( 12. g4 cxd5 13. exd5 e4 $1)) 12. exd5 N8d7 (12... Qd6 13. O-O-O $1) (12... Na6 13. g4 Bd7 14. gxh5 gxh5 15. Bh6 {and castle long (AS)}) (12... f5 {VK} 13. Bg5 Bf6 14. Nh3) 13. d6 $1 (13. g4 $2 hxg4 14. fxg4 Nf6 $17 15. Bg5 Nbxd5 16. O-O-O Be6) 13... Nf6 (13... Re8 $6 14. Nb5 $16 {VK}) 14. Bg5 Re8 $2 (14... Bd7 {[%cal Yd7c6,Yd8d7]} 15. g4 Qc8 (15... hxg4 16. fxg4)) (14... Be6 $1 15. g4 ( 15. Nh3 Nc4 {(ou ...Tc8)} 16. Bxc4 Bxc4 {VK}) 15... Qd7 $132 {VK} (15... hxg4 16. fxg4 Qd7 17. h5 (17. Bb5 Qc8) 17... Nh7 (17... Qc6 18. Bf3 e4 19. h6 exf3 20. hxg7 Ne4 21. Bf6 $1 $18) (17... Bxg4 18. Bxf6 Bxf6 19. Ne4 Bd8 20. hxg6 fxg6 21. Qh6 Bxe2 22. Qxg6+ Qg7 23. Qxg7+ Kxg7 24. Nxe2 Rc8 25. N2c3 $16)) 16. Bxf6 (16. Bb5 Qc8 17. Rc1 hxg4 18. Ne4 Qd8 19. Bxf6 Bxf6 20. h5 $13) (16. gxh5 Nxh5 (16... gxh5 17. Bh6) 17. Bb5 Qc8 18. Be7 a6 $1 {Stohl} (18... Nc4 19. d7 $1 Qc7 20. Bxc4 Bxc4 21. Ne4 $1 Rfd8 22. Rc1 Rxd7 23. Rxc4) (18... Qc5) 19. Bxf8 (19. Qf2 Nd7) 19... Qxf8 $44) 16... Bxf6 17. Ne4 (17. gxh5 Bf5 $13) 17... Qd8 18. gxh5 Bxh4+ 19. Kf1 g5 (19... Nd5) 20. Nh3 (20. Rxh4 gxh4 21. Qh6 f6 { (ou ...Cd5)} 22. Nh3 Bxh3+ 23. Kf2 f5 24. Rg1+ Bg4 25. Qg6+ Kh8 26. Qh6+ $11) ( 20. h6 Rc8) 20... f6 21. b3 (21. Qd3 Qd7)) 15. Rd1 $6 (15. g4 $6 e4 $1 16. Nxe4 (16. gxh5 exf3 17. Nxf3 Bg4) 16... Nxe4 17. fxe4 f6) (15. O-O-O $6 Bd7 16. g4 Rc8 $1) (15. Nb5 $1 Re6 (15... Rf8 16. Nc7 Rb8 17. Nh3 Bd7 18. Nf2) (15... e4 16. Nc7 exf3 17. Nxf3) (15... Nbd7 16. Nc7) 16. Rd1 Bf8 17. Qa5 $1 Bd7 (17... Bxd6 $2 18. Qd2) (17... Rb8 18. Bc4) 18. Nc7 Na4 19. b4 $1) (15. Nh3 Bxh3 16. Rxh3 Rc8 17. Rd1 Nc4 18. Bxc4 Rxc4 $11 {VK}) 15... Be6 (15... Bd7 16. Nh3 (16. Nb5 $2 Bxb5 $1 17. Bxb5 Re6) (16. g4) 16... Rc8 17. b3 {IS}) (15... Re6 $6 16. Nh3 (16. Nb5 $1 {above}) (16. g4 hxg4 17. h5 gxh5 18. fxg4) 16... Bf8 17. Nf2 {IS} Qxd6 (17... Rxd6 $2 18. Bxf6 $1 Qxf6 19. Nfe4)) 16. Nh3 (16. Nb5 $6 Nbd5 17. Bc4 a6 $1) 16... Nc4 (16... Bxh3 $6 17. Rxh3 a6 18. g4) (16... Rc8 17. b3 (17. Nf2 Nc4 18. Bxc4 Rxc4 {VK}) 17... a6) 17. Bxc4 Bxc4 18. b3 $1 (18. d7 $2 Re7 19. Bxf6 (19. b3 $2 Be6) 19... Bxf6 20. Ng5 (20. Nd5 $2 Bxh4+) (20. Ne4 Bg7 (20... Bxh4+ $2 21. g3 Be6 22. Qh6 $1 Bxg3+ 23. Nxg3 Rxd7 24. Rxd7 Bxd7 25. Ng5 Qa5+ 26. Kf1 Bb5+ 27. Ne2) 21. Qb4 (21. Nc5 $2 e4 $1 22. fxe4 b6 $17) (21. Nhg5 Bb5 22. Nc5 b6) 21... Be6 (21... Rxd7 22. Rxd7 Qxd7 23. Qxc4 Rc8 24. Nc5 Qf5 25. O-O b6 $17) (21... b5) 22. Nc5 Bxd7 23. Qd2 $6 (23. Qxb7 Qc8 $1) 23... e4 $3 {[#]} (23... Qc7 24. Nxd7 Kh8 $1) 24. fxe4 Qe8 $1 25. Nxd7 Rd8 $1 26. Nf2 (26. Nf6+ $2 Bxf6 27. Qxd8 Rxe4+) 26... Rexd7) 20... e4 $1 (20... Be6 $2 21. Nd5 $1 (21. Nxe6 Rxe6) 21... Bxg5 (21... Rxd7 22. Nxe6 Bxh4+ 23. Ke2 fxe6 24. Ne7+ $3 {[#]} Bxe7 25. Qxd7) 22. hxg5 Rxd7 (22... Bxd5 23. Qxd5) 23. Nf6+ Qxf6 24. gxf6 Rxd2 25. Rxd2 Bxa2 26. Kf2 $16) (20... Bxg5 $2 21. hxg5 Be6 22. Nd5 $1 (22. Ne4) 22... Rxd7 {ci-dessus}) 21. fxe4 (21. Ngxe4 Be5 22. Qg5 Kh7) (21. Ncxe4 Be5) 21... Bxc3 (21... b5) 22. bxc3 (22. Qxc3 Rxd7 23. Rxd7 Qxd7 24. Qxc4 Rc8) 22... Bb5 $17) (18. Nf2 Qb6 19. g4 e4 20. Ncxe4) 18... Ba6 $2 (18... Be6 $8 19. Nf2 Qd7 20. O-O {(AS wanted to prevent this at all costs, but it was the least evil)} (20. Bxf6 Bxf6 21. Nfe4 Bd8 $1 (21... Bg7 22. Nd5 Bxd5 23. Qxd5 $16) 22. Nd5 Kg7) (20. Nfe4 Nxe4 21. Nxe4 Rac8 (21... Bf5 22. Nc5 Qb5 23. d7 Qxc5 24. dxe8=Q+ Rxe8 25. Be3) 22. g4 (22. Nf6+) 22... hxg4 (22... f5 23. gxf5 Bxf5) 23. Nf6+ Bxf6 24. Bxf6 Kh7 25. h5 g5 26. Qxg5 Rg8) 20... Rac8 (20... Nh7 21. Nfe4 f6 22. Be3 b6 $16) 21. Rfe1 $14 {VK} (21. Nfe4 Nxe4 22. Nxe4 Bf5 $13) 21... Bf5 ) 19. Nd5 $2 {The turning point of the game. And the conclusion of the match at the same time, with VK needing the win to equalise.} (19. d7 $1 Re6 (19... e4 $2 20. dxe8=Q+ Qxe8 21. Kf2 $18) (19... Rf8 20. Nd5 $1 (20. Nf2 b6 21. Qd6 $1 {(stronger than Nd5 Bb7 given by VK)} Bb7 22. O-O a5 23. Nfe4 $18) (20. Qd6 $6 Qa5) 20... b6 (20... Bb5 21. Qb4 $1) 21. Nxf6+ (21. Nf2 Bb7 22. Nxf6+ Bxf6 23. O-O $16) 21... Bxf6 22. Qd6 Kg7 (22... Bxg5 23. Nxg5) 23. Kf2 ( 23. g4) 23... Bb7 24. Rhe1 $18) (19... Re7 20. Nd5 $1) (19... Qxd7 {(what VK feared)} 20. Qxd7 Nxd7 21. Rxd7 e4 22. Nd5 $1 {[#]} (22. Nxe4 f5 23. Nhf2 fxe4 24. Nxe4 Bb5 25. Rxb7 Bc6 26. Rc7 Bxe4 27. fxe4 Rxe4+ 28. Kd1 $16) 22... exf3+ 23. Ne7+ (23. Kf2) 23... Kh7 (23... Kf8 24. Kf2 $18 {VK} fxg2 25. Kxg2 f6 26. Nxg6+) 24. gxf3 (24. Kf2) 24... Rad8 (24... f6 $6 25. Be3 Rad8 26. Rxd8 Rxd8 27. Nf4 Re8 28. Ned5 $18) 25. Rxd8 Rxd8 26. Kf2 Rd7 27. Nc8 b6 28. Rc1 $18) 20. Nd5 {[%cal Rd5c7,Yg5f6,Yh3g5]} (20. Nf2 $16 {VK}) 20... Bb5 (20... e4 $6 21. Nhf4 e3 22. Nxe3 Re7 23. Nfd5 Nxd5 24. Qxd5 Bf6 25. Kf2 $18) (20... b6 21. Bxf6 Bxf6 22. Ng5) 21. Nf2 (21. g4) (21. Bxf6 Bxf6 22. Ng5 {AS} Bxg5 23. hxg5 Qxd7 24. Nf6+ Rxf6 25. Qxd7 Bxd7 26. gxf6 $16) 21... Bc6 22. Nxf6+ Bxf6 23. Ne4 $16) (19. Nf2 $1 Qd7 (19... Qb6 20. Na4 Qb5 21. Bxf6 Bxf6 22. Nc3 Qd7 23. Nfe4 {idem }) 20. Bxf6 (20. Nfe4 Nxe4 21. Nxe4) 20... Bxf6 21. Nfe4 $1 (21. Nd5 Bd8 22. Ne4 Kg7 $13 {VK}) 21... Bd8 22. Nc5 Qc6 23. d7 Rf8 (23... Re7 24. N3e4 Kg7 25. Rc1 Bb5 26. a4 Bxa4 27. bxa4) 24. Qe3 Ba5 25. Kf2 Bxc3 26. Qxc3 b6 27. Ne4 Qxc3 28. Nxc3 Bb7 29. Rhe1 $18) 19... e4 $1 {[#]} 20. Nxf6+ $2 {Now Black is gaining the upper hand.} (20. d7 $2 exf3+ $1 (20... Re6 $6 {above}) 21. dxe8=Q+ Qxe8+ 22. Qe3 (22. Ne3 $2 Ne4) 22... Nxd5 (22... fxg2 $2 23. Rg1) 23. Rxd5 Qc6 $1 (23... fxg2 $2 24. Rg1 Qc6 25. Rd8+ Rxd8 26. Bxd8) 24. Qxf3 (24. Rc5 Qd7 $17 {VK} 25. Qxf3 Re8+ 26. Be3 Qd3 27. Kf2 Bd4) (24. Rd8+ Rxd8 25. Bxd8 Qc2 $1 $17 {VK} 26. Qe8+ Bf8 27. gxf3 (27. Rg1 f2+ 28. Nxf2 Qc3+ 29. Kd1 Qa1+) 27... Qc1+ 28. Kf2 Qxh1 29. Ng5 Qf1+ 30. Kg3 Qg1+ 31. Kf4 Qh2+) 24... Re8+ 25. Kf2 Be2 26. Rc1 Bxf3 (26... Qb6+ $2 27. Qe3 $1 Rxe3 28. Bxe3) 27. Rxc6 Bxd5 $19) (20. Ne7+ $1 Rxe7 (20... Kh7 21. Qd4 Rxe7 22. dxe7 Qxe7 23. fxe4 Qxe4+ 24. Qxe4 Nxe4 25. Rd7 Re8 26. Re7) 21. dxe7 Qxe7 22. Kf2 {AS} (22. Qd6 $2 Qe8 $1 23. Bxf6 exf3+ 24. Be7 fxg2 25. Rg1 Qb5 $1) (22. Qe3 Qc7 $1) 22... Qc5+ 23. Qe3 (23. Be3 Qf5) 23... Qb4 (23... exf3 24. Rd8+ $1) 24. Rhe1 (24. Bxf6 Bxf6 25. Qxe4 Bxh4+ 26. g3) 24... Re8 $6 (24... exf3) 25. Bxf6 Bxf6 26. Ng5 Bc3 $6 (26... Bd8 $1 27. Rd4 Qxd4 28. Qxd4 Bb6) 27. Nxe4 Bxe1+ 28. Rxe1 Rc8 (28... Kg7 29. Qxa7 $16) 29. Nf6+ Kg7 30. Ne8+ Kh7 31. Kg3 Rc6 32. a3 $1) (20. f4 $2 e3 $1 21. Qc2 (21. Nxe3 Qb6 $19) 21... Nxd5 22. Bxd8 Bc3+ 23. Qxc3 Nxc3 24. Be7 (24. Bg5 Nxd1 25. Kxd1 Re6 26. Be7 Bf1) 24... Nxd1 25. Kxd1 Rec8 26. d7 Rc7 27. d8=Q+ Rxd8+ 28. Bxd8 e2+ 29. Kd2 Rd7+) 20... Bxf6 21. d7 Qb6 $3 {[#]Fortissimo !} (21... Rf8 $2 22. fxe4 $18 (22. Nf2)) (21... Re6 22. Bxf6 $1 (22. Nf4 $2 e3 $1 23. Qb4 Qb6 $1 24. d8=Q+ (24. Qxb6 $2 Bc3+) 24... Rxd8 25. Rxd8+ Bxd8 26. Qxb6 Rxb6 (26... Bxb6 27. Nxe6 Ba5+ 28. Kd1 e2+ 29. Kc2 e1=Q 30. Rxe1 Bxe1 31. Nc5 Bf1 $15 {[%csl Ge1,Gf1]}) 27. Bxd8 (27. Nd5 Rd6) 27... Rc6 28. Kd1 Rd6+) (22. Kf2 $2 Bxg5 23. Qxg5 e3+) 22... exf3+ 23. Kf2 Rxf6 (23... Re2+ 24. Qxe2 fxe2 25. Rd6 $1) (23... Qb6+ 24. Qd4) 24. gxf3 $16 {[%csl Gd7] o^d7}) (21... e3 22. dxe8=R+ (22. Qb4 $2 Qc7) 22... Qxe8 23. Qa5 $1 (23. Qb4 $2 Qe5 $1) (23. Qxe3 Bxg5 24. Qxe8+ Rxe8+ 25. Kf2 Bxh4+ 26. Kg1 Bg3 $44) 23... Qc6 (23... Bg7 $2 24. Qc5) 24. Bxf6 Qxf6 25. Ng5 Qb2 26. Rd8+ Kg7 (26... Rxd8 27. Qxd8+ Kg7 28. Ne6+) 27. Ne6+ Kh7 28. Nf8+ Kg7 $11) (21... exf3+ $2 22. dxe8=Q+ Qxe8+ 23. Kf2) 22. dxe8=Q+ (22. Bxf6 $2 exf3+ 23. dxe8=Q+ Rxe8+) 22... Rxe8 $132 23. Qe3 $8 (23. f4 e3 $19 {[%cal Rb6b4,Rb6a5]}) (23. Be3 Bxh4+ $1 24. Nf2 exf3 $19) (23. Qd7 Bc3+ (23... Bb5 $40 ) 24. Rd2 Bb5 25. Qd5 e3 26. Bxe3 Qxe3+ 27. Kd1 Be2+ 28. Kc2 Bxd2 $19 {->}) 23... Bxg5 24. Qxb6 (24. Qxg5 exf3+ 25. Kd2 Qd4+ 26. Kc1 Qa1+ 27. Kc2 Rc8+) 24... Bxh4+ 25. Kd2 (25. Nf2 exf3+ 26. Kd2 Re2+ (26... Bg5+ {VK} 27. Kc3 axb6 28. gxf3 Be2) 27. Kc3 axb6 28. Rxh4 Rxf2 29. gxf3 Rxf3+ 30. Kd4 Rf2 $19) (25. Qf2 exf3+ 26. Kd2 Bxf2 27. gxf3 (27. Nxf2 Re2+ {VK}) 27... Be3+ 28. Kc2 Be2 $19 ) 25... axb6 26. fxe4 $8 Rxe4 27. Kc2 Rg4 $17 {[%csl Ga6,Rg2,Gh4]} 28. Rd2 (28. Rhg1 Bb5 {[%cal Rb5c6]}) 28... Be7 $1 (28... Bb5 $2 29. Nf2 Rf4 30. Nd3 $11) 29. Rg1 Kg7 {"We mustn't rush into the endgame," recalls AS.} (29... Bb5 $17) 30. Nf2 (30. a4 b5) 30... Rf4 (30... Rg3 31. Ne4 Re3 32. Nd6 $15) 31. Nd3 Re4 32. Rgd1 $6 (32. Nf2 Re6 $17 (32... Re3 $17)) (32. a4 $1 b5 (32... Bg5 $1 33. Rf2 f5 {AS} 34. Rd1 h4) (32... h4) 33. Re1 (33. a5 b4) 33... Rxe1 34. Nxe1 bxa4 35. bxa4 $17 {VK} h4 (35... Bb4 36. Rd1 $8 Ba5 (36... b6) 37. Nd3 b6 38. Ne5 h4 (38... Bb7 39. g3 Be4+ 40. Kc1) 39. Rd7 (39. Rd4 g5 40. Rd7 Kf6 41. Nc6 Bf1) 39... Kf6 40. Nc6 Bf1 41. Nxa5 Bxg2 42. Nc4 h3 43. Nxb6 h2 44. Rd1 g5) ( 35... g5 36. Nd3 (36. Rd7 Kf6)) (35... f5 36. Nd3 $1 (36. g3 g5) (36. Kb3 h4 37. Nd3 g5 38. Nb4 Bf1 39. Rf2 Bxg2 40. Rxg2 h3) (36. Rd7 Kf6 37. a5 Bb4 38. Nf3 Bf1) 36... g5 37. Kc3 h4 38. Kd4) 36. Rd7 (36. Nf3 g5 37. a5 g4 38. Ne5 g3 39. Nf3 Bf1 40. Kd1 h3 41. gxh3 Bxh3 42. Ke2) (36. Kb3 g5) 36... Kf6 37. Nf3 Ke6 38. Rd1 Bf6 39. Nd4+) 32... Bb5 33. a4 Bc6 34. Re1 $6 (34. Nf2 Re3 {[%cal Re3g3]}) (34. Rf1 Bg5 35. Rdf2 f5 $17) 34... Rxe1 35. Nxe1 Bb4 36. Re2 Bxe1 37. Rxe1 Bxg2 $19 38. Kd2 (38. Rg1 Be4+ 39. Kd2 f5 40. Ke3 h4 41. Kf4 Kf6 42. b4 Bd5 $22) 38... h4 39. Ke3 Bd5 (39... h3 40. Kf2 f5 41. Re6 Bd5 $19 {VK}) 40. b4 (40. Kf4 Bxb3 (40... Kf6 41. Kg4 g5 $19) (40... g5+ $6 41. Kxg5 h3 42. Re2 Bxb3 43. Rh2) 41. Rb1 Bxa4 42. Kg4 (42. Rxb6 Bc6 43. Kg4 f5+ 44. Kxh4 Kf6) 42... Bd7+ 43. Kxh4 b5 $19) 40... h3 41. Re2 f5 (41... g5 $19) 42. Rd2 Be4 (42... Bg2 43. Kf2 g5 44. Rd7+ Kf6 45. Rd6+ Ke5 46. Rxb6 f4 $19) 43. Kf4 Bg2 44. Rd7+ (44. Kg3 g5 45. Kh2 f4) 44... Kf6 45. Rh7 (45. Rd6+ Ke7 46. Rxg6 h2) 45... g5+ 46. Kg3 f4+ 47. Kg4 Ke5 48. b5 (48. b5 Kd4 49. Rh6 Ke3 50. Rh7 Kf2 $19) 0-1