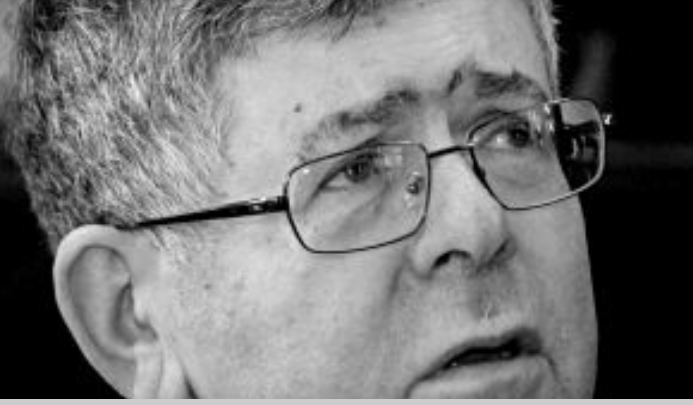 Not to be missed: Dvoretzky's October chronicle on "chess café" where the "master of finals" (not the one you think of) carves a suit for Kasparov, not only a mediocre but calamitous analyst, about the famous final of the two Laskers (1924). One of the most jubilant articles in the last 20 years: to be savoured with an Armagnac!
And it goes on with a historical part: the demolition in rule of a 2800 "elo" which analyses as an 1800. In the series "deliriums of the 'grandmaster' -sic- [according to Dvoretzky]", here is his latest exploit (his attempt to reconvert himself as a human rights activist did not help).
Dessert: Carbonnelian laughter is not only psaltopoulossian: it is also Gillouisian. Quousque eadem? The "e.l.o." classification (electric light orchestra?) of the course listeners climbs vertiginously, the rhythm of discoveries, refinements or demolitions too.
Master's diagrams
[Event "?"] [Site "?"] [Date "1924.??.??"] [Round "?"] [White "Lasker Em, Lasker Ed"] [Black "0301.32"] [Result "1/2-1/2"] [SetUp "1"] [FEN "1k6/7r/p7/1p1N4/1P3P2/6P1/6K1/8 w - - 0 70"] [PlyCount "68"] [EventDate "1924.??.??"] 70. Kf3 Kb7 71. g4 Kc6 72. Ke4 {"The inclusion [of this final in the recent work --2003-- by G Kasparov ] is the most unfortunate of a most unfortunate nature). To anticipate the creation of new myths (sic!), let us carefully examine each of his suggestions, and note that practically none of them hold up" (Mr. Dvoretzky, as a prelude to a real game of massacre).} Rh8 $2 (72... Rd7 $1 73. Ne3 (73. Nf6 Rd8 $1 (73... Rd1 $2 74. g5 a5 75. bxa5 b4 76. Ng4 $3 {[#]} (76. g6 $2 b3 77. g7 b2 78. g8=Q b1=Q+ {EdL}) 76... b3 77. Ne5+ $8 Kb5 78. Nd3 $8 Rd2 (78... Kc4 $4 79. Nb2+ $8) 79. Ke3 $8 ( 79. g6 $2 Kc4) 79... b2 80. Nxb2 $8 Rxb2 81. g6 $1 (81. a6 $1) 81... Kc5 82. a6 $8 Rb8 83. g7 $8 Kd6 84. Kd4 $11) 74. g5 a5 75. bxa5 b4 76. Ng4 (76. g6 b3 $19 {Alekhine}) 76... b3 77. Ne5+ Kb5 78. Nd3 Kc4 $8 79. Nb2+ Kc3 $8 80. Na4+ Kb4 $8 81. Nb2 Rd2 $8 $19) 73... a5 $1 74. bxa5 b4 75. g5 (75. Nc4 Kb5 76. Ne5 b3 77. Nd3 Kc4 78. Ne5+ (78. Nb2+ Kc3 {as seen before}) 78... Kc3 79. Nxd7 b2) (75. a6 Kc5 76. Nc2 (76. a7 {impossible : voir texte au 78e}) 76... b3 77. Na3 Kb4 78. Nb1 Ra7 $19) 75... Kc5 (75... b3 $1 76. Nc4 Kb5) 76. Nc2 b3 $8 77. Na3 Kb4 $1 (77... b2 $2 78. g6 Kb4 79. Nb1 Rd1 80. g7 Rxb1 81. g8=Q Re1+ 82. Kd5 Rd1+ 83. Ke5 b1=Q 84. Qb8+ Kxa5 85. Qa7+) 78. Nb1 Rd1 $8 $19 {EdL}) 73. Ne3 (73. Nf6 Rd8 $19) 73... Re8+ 74. Kd4 Rd8+ 75. Ke4 $2 (75. Kc3 $1 a5 (75... Rd6 76. g5 Kd7 {(AA, resumed by GK)} 77. Nf5 (77. f5 Ke7 78. Ng4 Kf8 79. g6 Kg7 80. Ne3 Rd8 81. Ng4 Rc8+ (81... Rd1 82. Ne3) 82. Kd3 a5 (82... Rc4 83. f6+) 83. bxa5 b4 84. a6 b3 85. f6+ Kxg6 86. Ne5+ Kxf6 87. Nc4 Ke6 88. a7 Ra8 89. Kc3 $11) 77... Rc6+ (77... Rd1 78. Ne3 Rg1 79. Kd4) 78. Kd4 Rc4+ 79. Ke5 Rxb4 80. g6 Ke8 81. Nd4 Rb2 82. Kf6 Kf8 83. f5 Rf2 84. g7+ Kg8 85. Nc6 Rxf5+ 86. Kxf5 Kxg7 $11) ( 75... Rf8 76. f5) (75... Kd6 76. Kd4 Ke6+ 77. Ke4 a5 78. bxa5 {the wP is less supported}) 76. bxa5 Kc5 77. Nc2 $1 {(the simplest)} (77. g5 b4+ 78. Kc2 b3+ 79. Kc3 $3 {[#]} (79. Kb2 $2 Rd2+ {EdL} 80. Kb1 Rd3) (79. Kc1 $2 Rd3 $1 80. Nd1 Kb5 81. f5 Kxa5 82. f6 Rf3 $8 83. Ne3 Ka4 $1 84. Nd1 Kb4 $19) 79... Rh8 $1 80. Nd1 $1) 77... Rh8 (77... Ra8 78. g5 Rxa5 79. g6 b4+ 80. Kb3) 78. g5 Rh3+ 79. Kd2 Rf3 80. Ne1 $1 $11) 75... a5 $1 76. bxa5 b4 77. a6 $1 {[#]La meilleure chance.} ( 77. g5 $2 b3 78. Nc4 Kc5 79. Nb2 Rd2 $8 (79... Rd7 $2 80. g6 $1 Rd2 81. Kf3 $1) 80. Nd3+ Kc4 $8 81. Ne5+ Kc3 $19 {AA}) (77. Nc4 $2 Kb5 $1 (77... b3 $2 { (recommended by Kasparov)} 78. Ke3 Kb5 79. Nb2 Kxa5 80. g5 Kb4 81. g6 Kc3 82. Na4+ Kc2 83. f5 Re8+ (83... Rd3+ 84. Ke4) 84. Kf3 $3 {[#]} {(not considered by GK)} ( 84. Kd4 $2 Ra8 $19 {GK}) 84... Rf8 (84... Ra8 85. g7) 85. g7 $1 Rxf5+ 86. Kg4 $8 Rf1 87. Kg5 $8 Rg1+ 88. Kf6 $8 Rg4 89. Kf7 $1 $11) (77... Kc5 $2 78. Nb2 $8 b3 79. Ke3) 78. Nb2 Rd2 $8 79. Nd3 b3 $8 (79... Kc4 $2 80. Nxb4 $8 Kxb4 81. g5 $11) 80. a6 (80. Ke3 b2 $8 81. Nxb2 Rxb2 82. g5 Kc6 $1 $19) 80... Kc4 $8 81. a7 Re2+ $1 82. Kf5 Ra2 83. Nb2+ Kc3 $19 {MD}) 77... Kc5 $1 (77... b3 78. Nc4 $8 Kb5 79. Nb2 $8 Kxa6 80. f5 $3 {[#]} (80. Ke3 $2 Kb7 $3 {[#]} (80... Kb5 $2 81. g5 Kb4 82. g6 Kc3 83. Na4+ Kc2 84. f5 Re8+ 85. Kf3 $1 Rf8 86. g7 $1 Rxf5+ 87. Kg4 Rf1 88. Kg5 {JP}) 81. g5 (81. f5 Kc8) 81... Kc8 $3 {[#]} (81... Kc7 $2 82. g6 $1 Rd7 83. g7 $1 Rxg7 84. Kd3 $11) 82. g6 Rd7 $1 (82... Kd7 $2 83. Kd3) 83. f5 (83. g7 Rxg7 84. Kd3 Rc7 $3) 83... Kd8 84. f6 Ke8 85. Nd3 Rd6 86. g7 Kf7 87. Ne5+ Kg8 88. Ng4 Kh7 89. Nh6 Rd8 90. g8=Q+ Rxg8 91. Nxg8 b2 $19 {MD}) (80. g5 $2 Rd2 81. Nd3 (81. Nc4 Rc2 82. Na3 Ra2 83. Nb1 Ra1) 81... Kb5 $1 82. g6 Kc4 $19 {MD}) 80... Rd2 (80... Kb5 81. f6 Kc6 82. g5 Kd6 83. Kd4 $1 Rc8 84. g6 Ke6 85. g7 Kf7 86. Kd3) 81. Nd3 $8 Kb5 (81... b2 82. Nxb2 $8) 82. f6 $8 $11 {MD} Kc4 $2 83. f7) 78. a7 $1 {The consequence of the 72nd black move, releasing the 7th row.} (78. Nc2 b3 79. Na3 Kb4 80. Nb1 Ra8) 78... b3 $2 {"Unfortunately, the grandmaster (sic!) repeatedly, only examines the second defensive method (support of the pawns bound by the White King). The correct idea (also used in the part by Em. Lasker) is to sacrifice the pawns of the King's Wing to allow the King to approach the Pb, and thus create a C/T+P fortress. This strategic oversight (resic!) carries with it serious consequences. consequences: all the variants suggested by Kasparov are false!" (Dvoretzky). In short, he understood nothing, whereas all he had to do was copy Em. Lasker. It is the triumph of the draftsman P. Bretagnolle, who represented said "grandmaster" wondering, looking completely bewildered: "What are these pieces of wood in my plate ?" (AV).} (78... Ra8 $1 79. f5 (79. Nf1 Rxa7 80. Nd2 Ra2 81. Kd3 Kd5 $19) (79. g5 Rxa7 80. Nd1 (80. g6 Rd7 $1) 80... Re7+ 81. Kd3 (81. Kf3 Kd4 82. g6 Rg7 83. f5 Ke5) 81... Rd7+ 82. Ke2 Kd4 $19) 79... Rxa7 80. Nd1 (80. f6 Rd7 $1) (80. Kd3 Ra3+ 81. Kd2 Ra2+ 82. Kd3 Rf2 83. Nd1 Rf4 $19) 80... Re7+ (80... Rd7 81. Nb2 Rd4+ 82. Kf3 Kd5 83. g5 Ke5 {MD}) 81. Kf3 Rf7 $2 {GK} (81... b3 $1 82. f6 (82. g5 Kd6 {ou Te1}) (82. Nb2 Kd5) 82... Rd7 83. Ke2 Kd6 84. Kd2 Ke6+ (84... Rc7 85. g5 Ke6 86. Kd3 Rd7+ 87. Ke2 Kf5 $19) 85. Kc1 Kxf6 86. Nc3 Ke5 87. Kb2 Kd4 $1 88. Na4 Rb7 $19 {MD}) 82. Nb2 Kd5 83. Kf4 b3 $11 {(-+ according to Kasparov)} 84. Ke3 $3 {MD[#]} (84. g5 $2 Rd7 $3 {[#]} (84... Rc7 $2 85. g6 Rc2 86. g7 Rg2 87. f6 Ke6 88. Kf3 $1 Rg1 89. Ke3 Kf7 90. Kd3 Rc1 91. Na4 $11) (84... Kd6 $2 85. Ke4 $1 {(no g6? Rd7!!)} Rc7 86. g6 Ke7 87. Kd3 Kf6 88. Na4 $11) 85. g6 Kd6 86. f6 Ke6 87. g7 Rd8 88. Ke3 (88. Kg5 Kf7) 88... Kxf6 89. g8=Q Rxg8 90. Kd3 Rc8 $19 {MD}) (84. Nd1 Rc7) 84... Rc7 {(this caesura does not gives nothing thanks to the past bound pawns of the King's wing, it is effective only on column "d", see above 84 g5?)} 85. Kd3 Ke5 86. Na4 Kf6 (86... Rc2 87. Nc3 Rg2 88. Kc4 b2 89. Kb3 $11) 87. Nb2 Kg5 (87... Rc2 88. Na4) 88. Na4 Kxg4 (88... Rc8 89. Nb2 Kxg4 90. f6 Kf5 91. f7 Ke6 92. f8=Q Rxf8 93. Kc3 Rf3+ 94. Kb4 $11) 89. f6 Kf5 (89... Kf3 90. Nb2 $1 (90. f7 $2 Rxf7 91. Kc3 Rb7 92. Nb2 {(ou Rb2 Re2 Cc5 Tb5!!)} Ke2 93. Nc4 Kd1 94. Kb2 Rb5 $19) (90. Kd4 $2 Ke2) 90... Kf2 91. Nc4 Ke1 92. Nb2 $11) 90. f7 Rxf7 91. Kc3 {MD} Rb7 92. Nb2 $8 (92. Kb2 $2 Rb5 $1 93. Nc3 Rb8) 92... Kf4 93. Nc4 Rb5 94. Nd2 $1 (94. Kb2 $2 Kf3 $1 95. Nd2+ Ke3 96. Nxb3 Kd3 97. Ka2 Kc3) (94. Nb2 $2 Ke3 95. Nc4+ Ke2 $8 96. Nb2 Rb8 $22 97. Nc4 Kd1 98. Kb2 Rb5 $1 99. Na3 Rb4 100. Nb1 Rb8 101. Na3 Kd2 $19) ( 94. Na3 $1) 94... b2 95. Kc2 (95. Nb1)) 79. Nd1 $1 Ra8 (79... Kb6 80. Nb2 $1 ( 80. Ke3 $2 Kxa7 81. Nb2 {(= according to GK)} Kb7 $1 {below}) 80... Kxa7 81. f5 $1 (81. Ke3 $2 {GK} Kb7 $1 82. g5 Kc8 $1 83. g6 Rd7 $1 84. f5 Kd8 $1 85. f6 Ke8 ) (81. g5 Rd2 82. Nd3) 81... Rd2 82. Nd3 $11 b2 $6 {(giving winning chances for White )} (82... Rg2 $1 $11) (82... Re2+ $1 83. Kf3 Rd2 {ou Te1!}) 83. Nxb2 $8 Rxb2 84. f6 {(a small study, off-topic no doubt, but interesting in itself)} Re2+ $3 {[#]} (84... Rg2 $2 85. g5 $3 {(no Ke5? Kb7)} Rxg5 86. f7 $8) (84... Kb6 $2 85. g5 $8 Rf2 86. Ke5 $8 Kc5 87. g6 $8 Re2+ 88. Kf5 $8 Kd5 89. g7 $8) (84... Rf2 $2 85. g5 $8) 85. Kf5 (85. Kf3 Re1 $3 {[#]} 86. g5 (86. Kf2 Re6 $1 87. g5 Re5 $8) 86... Kb6 $1 (86... Kb7 $2 87. Kf4 $8 Rf1+ 88. Ke5 $8) (86... Rf1+ $1 87. Ke4 Kb6 $8) 87. Kf4 Rf1+ 88. Ke5 Kc5 $8 {[#]}) (85. Kd5 Rd2+ $8 86. Ke6 Re2+ $8) 85... Rf2+ $8 {[#]} 86. Kg6 (86. Ke6 Re2+ $8 87. Kf7 Rg2 $8) 86... Kb6 $1 87. f7 Kc6 88. Kg7 Kd6 89. f8=Q+ Rxf8 $8 90. Kxf8 Ke5 $8 {MD} 91. Kg7 Kf4 $8 $11) 80. g5 (80. Kd3 Kb4 (80... Rxa7 81. Kc3 $11) 81. f5 (81. g5) 81... Rxa7 82. f6 Rd7+ 83. Ke2 Kc5 (83... Ka3 84. g5 Rxd1 85. f7 Rd8 86. g6 $11) 84. Nb2 ( 84. g5 Kd6 85. Kd2 $1 {(non g6? Re6)} Ke6+ 86. Kc1 $11) (84. Nc3 $2 Kd4) 84... Kd4 85. Kd2 Rc7 86. Nd1 $1 (86. Na4 $2 Rc2+ 87. Kd1 Kd3 88. f7 b2 89. Nxb2+ Rxb2 90. Ke1 Ke3 $19) 86... Rc2+ 87. Ke1 b2 88. f7 b1=Q 89. f8=Q $11 {MD}) 80... Rxa7 81. g6 Rd7 $1 {"Creates as many problems as possible" (MD).} (81... Kd6 $6 { (but ! according to Kasparov)} 82. Kd3 $1 (82. Kf5 $2 Ke7 83. Kg5 Ra2 {GK, invoking "the computer" !}) 82... Ke6 (82... Rc7 83. g7) 83. Kc3 $11 {MD, answering him, with "exactly the same computer" !}) 82. Nb2 Rd2 (82... Kd6 83. f5 $2 (83. Kd4 $1 $11) (83. Kd3 $1 $11) 83... Rc7 $2 (83... Ke7 $1 $19) 84. Kf4 $2 (84. Kd3 $1 $11) (84. f6 $1 $11) 84... Rc2 {("tempting" according to Kasparov); "this short variant contains three major errors" (Dvoretzky)}) 83. Kf3 $1 {"The key to defence: the Knight is taboo and Black people, if they wish to progress, must allow the opposing King to approach the wP" (MD).} Rd8 ( 83... Rxb2 $4 84. g7) 84. Ke4 $1 (84. f5 $2 Kd6 85. Kf4 Rc8 $2 {GK} (85... Ke7 $1 $19) 86. Nd1 $2 (86. Ke4 $1 Rc2 87. g7 Rg2 88. f6 Ke6 89. Kd3 $11 {MD}) 86... Rc4+ $2 (86... Ke7 $1 $19) 87. Kg5 $2 (87. Ke3 $1 $11) 87... Rc1 88. Nb2 Rc2 89. Nd1 Ke5 $2 {(Kasparov ; a new error package according to MD; 6 wrong moves on 12 played -- AV)} (89... Ke7 $1 $19) 90. Ne3 $1 Ke4 (90... b2 91. g7 Rc8 {(b1D Cg4+)} 92. Nc4+) (90... Kd4 91. Nd1 $1 {AV} Rd2 92. f6 Rxd1 93. f7 b2 94. f8=Q $11) 91. Nd1 $3 {AV[#]} Rd2 92. f6 Rxd1 93. f7 $8 b2 94. f8=Q $8 Rg1+ 95. Kh6 $8 b1=Q 96. Qe7+ $8) 84... Rd2 (84... Kb4 85. f5 Kc3 86. Na4+ Kc2 $2 87. g7 $1 (87. f6 Ra8 {(- + according to Kasparov; "this line is particularly strange", says Dvoretzky)} 88. f7 Rxa4+ 89. Ke3 $1 $11 b2 90. f8=Q b1=Q 91. Qf5+ Kc1 92. Qf1+ {MD} Kc2 (92... Kb2 $6 93. Qb5+) 93. Qf5+) 87... Ra8 88. Ke3 $18 { : White even goes so far as to win !}) (84... Kd6 85. Kd4 (85. Kd3) 85... Rc8 86. g7 Ke6 87. g8=Q+ Rxg8 88. Kc4 Rb8 89. Kc3 Kf5 90. Nd3 Rb6 91. Nb2 Kxf4 92. Nc4 $3 {[#]} (92. Na4 $2 Rb8 93. Nb2 Kf3 94. Na4 Ke2 95. Nb2 Ke1 96. Na4 Kd1 $8 97. Kb2 Kd2 $8 98. Nc5 Rb5 $3 {[#]} (98... Rb6 $2 99. Nxb3+ $8 Kd3 100. Ka3 $8 Kc3 101. Na5 $3) 99. Nxb3+ Kd3 $8 {transposing into the 99 Nb2 variation?}) (92. Nd3+ $2 Ke3 93. Nb2 Rb8) 92... Rb8 93. Nd2 (93. Kb2 Ke4 94. Kc3 $8) 93... b2 94. Kc2 Rb7 95. Nb1 $8 Ke3 96. Nc3 Kd4 97. Nb1 $8) 85. Kf3 Rd8 86. Ke4 Kd6 87. Kd4 (87. f5 $2 Ke7 $1 (87... Rc8 $2 88. Nd3 $2 (88. g7 $1 Ke7 89. Kd3 {MD} Kf7 90. f6 $11) 88... Rc4+ {(dangerous -sic !- according to Kasparov)} 89. Ke3 Ke7 $19) (87... Re8+ $2 88. Kd4)) 87... Rc8 88. g7 (88. f5 Ke7 89. Kd3 $11 {but losing (!) according to Kasparov}) 88... Ke6 89. g8=Q+ Rxg8 90. Kc4 Rg3 91. Na4 Kf5 92. Kb4 Kxf4 93. Nb2 $1 {"It had not occurred to me that White did not have need to capture the pawn to cancel. Em. Lasker had just made a discovery, which has since become a classic" (Ed. Lasker).} (93. Ka3 $1 Ke4 94. Nb2 $1 (94. Nc5+ $2 Kd4 95. Nxb3+ (95. Na4 Kc4 $8 96. Nb2+ Kc3) 95... Kc4 $8 $19) ( 94. Kb4 $1 Kd4 95. Nb2 $8) 94... Kd4 95. Kb4 $8) (93. Kc4 $1) 93... Ke4 94. Na4 (94. Kc4) 94... Kd4 95. Nb2 $8 Rf3 96. Na4 $8 Re3 97. Nb2 $8 Ke4 98. Na4 (98. Kc4) 98... Kf3 99. Ka3 $8 (99. Nb2 $2 Ke2 $8 100. Nc4 (100. Ka3 Kd2 $8 101. Nc4+ Kc1 $8) 100... Rg3 101. Ka3 {(playable according to Averbach, but...)} Rc3 $8 {[#]} ( 101... Kd1 $2 102. Kb2 $8) 102. Ne5 (102. Nd6 Kd3 103. Kb2 Rc6 $8) (102. Na5 Kd3 $8 103. Kb2 Rc5 $8 104. Nxb3 Rb5 $8 105. Ka2 Kc3 $1 106. Nc1 Kc2 $19) (102. Nb2 Kd2 $8 103. Na4 Kc2 $22) 102... Ke3 103. Kb2 Kd4 $1 (103... Kd2 104. Nf7 Kd3 105. Nd6 Rc6 $8) 104. Nf7 Re3) 99... Ke4 (99... Ke2 100. Nc5 (100. Kb2) 100... Kd2 101. Kb2 $8 $11) 100. Kb4 $1 (100. Nb2 $1) (100. Nc5+ $2 Kd4 101. Nxb3+ Kc4 $8) 100... Kd4 101. Nb2 $8 Rh3 (101... Rc3 102. Na4 {: un étage plus bas, ...Rd2! gagnerait}) 102. Na4 $8 Kd3 103. Kxb3 $8 Kd4+ {In summary, the players made only 3 mistakes: Edward in the 72nd and 78th, Emanuel in the 75th, this which contrasts with the multitude of errors of a world champion, assisted by a computer, 80 years later.} 1/2-1/2 [Event "W Ch"] [Site "USA/CAN"] [Date "1894.04.03"] [Round "7"] [White "Lasker, Em"] [Black "Steinitz, W."] [Result "1-0"] [ECO "C62"] [PlyCount "91"] [EventDate "1894.03.15"] [EventType "match"] [EventRounds "19"] [EventCountry "USA"] 1. e4 e5 2. Nf3 Nc6 3. Bb5 d6 4. d4 Bd7 5. Nc3 Nge7 (5... Nf6 6. O-O Be7 7. Re1 O-O $2 (7... exd4) 8. dxe5 dxe5 9. Bxc6 Bxc6 10. Qxd8 Raxd8 (10... Rfxd8 11. Nxe5 Bxe4 12. Nxe4 Nxe4 13. Nd3 f5 14. f3 Bc5+ 15. Kf1) 11. Nxe5 Bxe4 12. Nxe4 Nxe4 13. Nd3 f5 14. f3 Bc5+ 15. Nxc5 Nxc5 16. Bg5 Rd5 17. Be7 {(Tarrasch-Marco 1882)} Re8 18. c4) (5... exd4 6. Nxd4 Nxd4 7. Bxd7+ Qxd7 8. Qxd4 Nf6 9. Be3 Be7 10. f3 a6 11. O-O-O O-O 12. g4) 6. Be3 (6. Bc4) 6... Ng6 7. Qd2 (7. h4 exd4 ( 7... h5 8. Bc4 exd4) (7... Nxd4) 8. Bxd4 (8. Nxd4 Nxh4) 8... a6 (8... Nxd4)) 7... Be7 8. O-O-O (8. O-O O-O 9. Rad1 Bg4 $1) 8... a6 9. Be2 exd4 (9... O-O $6 10. dxe5 Ngxe5 11. Nxe5 Nxe5 12. f4 $36) 10. Nxd4 Nxd4 11. Qxd4 (11. Bxd4 Bg5 $1 12. Be3 Bxe3 13. Qxe3 $14) 11... Bf6 12. Qd2 Bc6 (12... O-O 13. f3 (13. h4) 13... Re8 14. Nd5 $14 {GK}) 13. Nd5 (13. Kb1) 13... O-O 14. g4 $2 (14. g3 Re8 15. f3 (15. Bf3 $2 Bxd5 $1 16. Qxd5 Bxb2+ $1 17. Kxb2 Qf6+)) (14. f3) (14. Nxf6+ Qxf6 15. f3 Bb5 16. c4 Ba4 17. Rde1 {GK}) (14. h4 $1 Bxh4 (14... Nxh4 $2 15. Nxf6+ Qxf6 16. Bg5) (14... Bxd5 15. Qxd5 $16) 15. Rh2 (15. g3 Bf6 16. f4 Re8 17. Bf3 $40) (15. Kb1 Re8) 15... Re8 16. Rdh1 Rxe4 (16... h6) 17. Nc3 (17. g3 Bxg3 $1) 17... Re8 18. Bd3 Bf6 19. Rxh7 (19. Bxg6 fxg6 20. Rxh7 Bxg2 21. R1h2 Bf3) 19... Bxg2 20. R1h2 Bf3 21. Nd5 (21. R2h3 Bg4) 21... Be5 22. Bf4 Bxf4 23. Nxf4 Qf6 24. R2h3 $1 Bg4 25. Nxg6 fxg6 26. Bc4+ Re6 (26... Kf8 27. Re3 $3) 27. Bxe6+ Bxe6 28. Rh1) 14... Re8 15. g5 (15. f3 Bxd5 16. Qxd5 Be5 {Neistadt} ( 16... Re5 17. Qb3 Bg5)) (15. Nxf6+ Qxf6 16. f3 Qe6 {YN} 17. Kb1 (17. c4 b5) 17... Bxe4 $1 (17... d5) 18. fxe4 Qxe4) 15... Bxd5 16. Qxd5 $6 (16. gxf6 Bxe4 17. f3 Bf5 18. Bd4 c5 19. Bc3 d5 (19... b5 20. b3 $1 d5 21. Qxd5 Qxd5 22. Rxd5 Nf4 23. Rxf5 Nxe2+ 24. Kb2 b4 25. Bd2 $13 {MD}) (19... gxf6 20. Bc4) 20. Qxd5 Nf4 21. Qxf5 Nxe2+ 22. Kb1 Nxc3+ 23. bxc3 Qb6+ 24. Ka1 Qxf6 $6 (24... g6 $1 25. Qf4 Re6 $17 {Dvoretzky} 26. Qg3) 25. Qxf6 gxf6 26. Rd5 (26. Rd7) 26... Re3 {GK} (26... Re5) 27. Rg1+ Kh8 28. Rxc5 Rxf3 29. Rc7 $15) (16. exd5 Rxe3 $1 {[#]} 17. fxe3 (17. gxf6 Re5 18. fxg7 Qf6) 17... Bxg5 $44) 16... Re5 17. Qd2 (17. Qxb7 { (recommended by Kasparov)} Bxg5 (17... Rb8 18. Qxb8 Qxb8 19. gxf6 Rxe4 20. fxg7 $13 {MD}) 18. Bxg5 Rxg5 19. Rhg1 Rxg1 $1 (19... Rc5 {GK}) 20. Rxg1 Rb8 21. Qa7 (21. Qxa6 $2 Qf6 $19) 21... Rb6 $17 {Dvoretzky, who concludes: "the move 17 Qxb7 does not deserve an exclamation mark !"}) 17... Bxg5 $1 {"Forgotten" by Lasker. Or rather: "has not been seen" by Lasker, as Spassky prefers to say.} (17... Rxg5 $2 18. f4 Rg2 19. Qd3 $44 (19. Qe1 Qe8 20. Bf3 Nh4 21. Bxg2 Nxg2 {YN})) 18. f4 $1 (18. Kb1 Bxe3 19. Qxe3 Qg5) (18. h4 Bxe3 19. Qxe3 Qf6) 18... Rxe4 19. fxg5 Qe7 20. Rdf1 $6 (20. Bf3 Rxe3 21. Bxb7 Rb8 (21... Re2 22. Rhe1 Rxd2 23. Rxe7 Rxd1+ 24. Kxd1 Nxe7 25. Bxa8 a5 $13 {GK}) 22. Rhe1 Rxe1 (22... Re5 23. Bxa6 Qxg5 24. Qxg5 Rxg5 25. Bc4 Ne5 26. Bd5 $15) 23. Rxe1 Qd7 24. Bd5 (24. Bxa6 $6 Qa4) 24... Ne5 $15 {GK}) 20... Rxe3 21. Bc4 Nh8 {[#]In Steinitz mood.} (21... Qxg5 $6 22. Rxf7 (22. Rhg1 Qh6 {YN} 23. Bxf7+ Kh8 24. Bxg6 hxg6 25. Rxg6 Qxg6 26. Qxe3 Re8 $15 {GK}) (22. Rf3 $2 Re5) 22... Kh8 23. Rxc7 Rae8 24. Kb1 $15 {MD} ( 24. Rd1 Ne5 25. h4 Qf4 26. Bd5 b5 $15 {GK})) (21... Rf8 $1 22. h4 Re4 23. h5 Ne5 $1 {YN} (23... Rxc4 24. hxg6 hxg6 25. Kb1 (25. Re1 $6 Re4 $1 (25... Qd8 26. Reg1 d5 27. Qh2 f5 28. gxf6 Qxf6) 26. Rxe4 Qxe4 27. Qh2 f5 $17 {YN}) (25. Qh2 $2 Qxg5+ 26. Kb1 f5) 25... Re4 {("not funny for White" GK)} 26. Qh2 f5 27. gxf6 Rxf6 28. Qh8+ Kf7 29. Qc8 $132 {MD}) (23... Nh8 24. Re1 (24. h6)) 24. Bd5 Rg4 25. g6 hxg6 26. hxg6 Nxg6 27. Bxb7 Qg5 $19 {GK}) 22. h4 c6 23. g6 $1 { "The game becomes irrational... In almost every line of play, the Black wins; but also, in each line, White has a counterplay... For a dozen moves, Steinitz will wonder how he could not have been not let his decisive advantage melt away" (Kasparov). "Considerable exaggeration, around 10 times! The Blacks may have let their advantage melt away right here: afterwards, demonstrating a clear advantage becomes very difficult, otherwise impossible"(Dvoretzky).} (23. Rfg1 d5 24. Bd3 Ng6 25. h5 Nf4 $19 {YN}) ( 23. Bd3 Re8 24. Rhg1 Qe6 25. Kb1 b5 26. h5 c5 $19 {GK}) 23... d5 $2 {"The pawn must be captured" (MD).} (23... hxg6 $8 24. h5 d5 $1 (24... g5 $2 25. h6 gxh6 ( 25... g6 $6 26. h7+ Kg7 (26... Kf8 27. Bxf7 $1) 27. Qh2 $1 f5 28. Qh6+ Kf6 29. Bg8 {(~~ selon GK)} (29. Bd3) (29. Rhg1) 29... Qe4 $1 30. Rhg1 (30. Rfg1 Qf4) 30... Qh4) (25... d5 26. h7+ Kf8) 26. Qh2 $1 (26. Rxh6 Re8 27. Kd1 (27. Rhh1 Qe5) 27... Qe4 28. Bd3 (28. Rfh1 Ng6 29. Bd3 Qg4+ 30. Kc1 Qg3 31. Kd1 Nh4 $19) 28... Qg4+ 29. Kc1 Qg3 30. Rd1 R8e6 $19) (26. Bd3 $2 Re8) 26... Qf8 27. Rf6 $1 {[#](not considered by GK)} (27. Rfg1 $2 {GK} Re5 $1) 27... Qe7 28. Rff1 Qe5 ( 28... Qf8 $11) 29. Qxh6 Qg7 30. Qxd6 $44 {MD}) (24... gxh5 $1 25. Rxh5 Re8 26. Rhh1 Qe5 $1 $17 {GK} (26... d5 $2 27. Qh2) (26... Qg5 27. Bd3 Rg3) 27. Bd3 g6) 25. hxg6 Nxg6 (25... dxc4 $2 26. Rxh8+ Kxh8 27. Qh2+) 26. Bd3 (26. Qh2 Qg5) 26... Qg5 $1 {MD[#]} (26... Qe5 $2 27. Bxg6 fxg6 28. Qf2 Qe7 29. Qh2 $18) (26... Nf8 $6 27. Qh2 f6 $8 28. Bf5 {(peu clair selon GK ; douteux selon MD)}) (26... Rxd3 {YN} 27. Qxd3 Re8 28. Kb1 $13) 27. Bxg6 (27. Rfg1 Qe5) (27. Rhg1 Qe5 28. Bxg6 fxg6 29. Qf2 Qe7 {followed by ...Re8 or ...Rf8}) (27. Rf5 Qg3 $1 28. Rfh5 $6 Rae8 $1) 27... fxg6 28. Kb1 Qg3 (28... Rf8 29. Rxf8+ {(sur Tfg1 suit ...Df4)} Kxf8 30. Rh8+ Ke7 31. Qb4+) (28... Rae8 29. Qh2 Qh5 30. Qc7 Qf5) (28... Qe5 $2 29. Qf2 $1 Qe7 30. Qh2) 29. Rfg1 Qe5 $17) 24. gxh7+ Kxh7 25. Bd3+ Kg8 26. h5 Re8 27. h6 (27. Rfg1 {YN}) 27... g6 (27... gxh6 28. Rfg1+) (27... Rxd3 $2 28. hxg7 $1 Ng6 29. Rh8+ $1) 28. h7+ {The "desperado", according to Lasker himself.} Kg7 29. Kb1 $1 {Lasker's typical "Change of rhythm" (Dvoretzky) requiring "a healthy capacity for evaluation and surprising self-control.".} (29. Qh2 Qg5 30. Kb1 c5 31. a3 (31. Rfg1 Qe5 32. Qh6+ {GK} Kf6 33. Qh4+ Ke6 {MD} 34. Qa4 Ke7 35. Rd1) 31... c4 (31... Rg3) 32. Rfg1 Qe5 33. Qh6+ Kf6 34. Qh4+ Ke6 35. Bf1 ( 35. Bxc4 dxc4 36. Qxc4+ Qd5 37. Qh4) 35... c3 36. Qb4 b5 37. Qa5 Qd6) 29... Qe5 30. a3 {Sang-froid en effet, avec deux pions de moins.} c5 (30... Re6 {YN} 31. Qb4 $1 (31. Qf2 Rf6) 31... b5 32. Qh4 $44) 31. Qf2 (31. c3 c4 (31... b5 32. Bc2 f5) (31... d4 32. c4 f5 {MD}) 32. Bc2 f5 (32... Re2 $4 {(GK --sic !! -- the 13th world champion is surpassing himself; you say he's been running his analysis engine ? Not even, he just botched it, that's all.)} 33. Qh6#)) (31. Be2 Qe4 ( 31... c4 $1 $17 {MD} 32. Bf3 {(ou Tf3 f5)} c3) (31... Qd4) (31... Rxe2 $2 32. Qh6# {: this time, persifle MD, Kasparov saw mat in one !!}) 32. Bd3 Qd4 33. Qh2 f5 34. Bxf5 $1 {[#]} (34. Rd1 $2 Qe5 35. Qh6+ Kf7 $17 {GK-resic!}) 34... gxf5 35. Qh6+ Kf7 36. Rxf5+ Ke7 37. Qb6 $40 Rd8 (37... Kd7 38. Qxb7+ Kd6 (38... Ke6 39. Rxd5 $1 {[#]}) 39. Qxa6+) (37... Qe4 38. Qxb7+ Kd6 (38... Ke6 39. Rff1) 39. Rf6+ Ke5 40. Qg7) 38. Qxb7+ Rd7 (38... Ke6 39. Rff1) 39. Qa8 Rd8 $8 40. Qxa6) 31... c4 32. Qh4 (32. Bxg6 $2 fxg6 33. Qh4 Nf7 $19) 32... f6 (32... Kf8 {(Tchigorine) } 33. Bf5 $1 {[#]} (33. Bxg6 $2 Nxg6 34. h8=Q+ Qxh8 35. Qxh8+ Nxh8 36. Rxh8+ Kg7) 33... d4 $1 (33... Re7 $2 34. Bxg6 $1 Nxg6 35. Rhg1 $1) (33... Rg3 $2 34. Bd7 $1 {[#]} (34. Qh6+ Qg7 35. Qf4 Qe5 $11 (35... Rge3 $2 36. Bxg6 Qxg6 37. Qd4)) (34. Bc8 d4 (34... Rxc8 $2 35. Re1 Qg5 36. Qd4 f6 37. Qb6 $18) 35. Bxb7) 34... Re7 35. Rd1 Rxd7 $6 (35... b5 $2 36. Rxd5) 36. Rde1 $18) (33... gxf5 $2 34. Rhg1 f6 {(text analogous: bKf8 instead of f7)} 35. Rg8+ Ke7 36. Rfg1 Qe4 (36... Re4 37. Rxe8+ Kxe8 38. Rg8+ Kd7 39. Qf2) 37. Rxe8+ $1 (37. Qf2 $2 {("who wins is not clear" GK)}) 37... Kxe8 38. Rg8+ Ke7 39. Qh6 $18 {("it becomes clear that White wins" MD)}) 34. Rhg1 Kg7 35. Rh1 Kf8 $11 (35... f6 36. Bxg6 Kxg6 37. Qg4+ Qg5 38. Qxd4 R3e4 39. Qd7 R4e7 40. Qd4 $11)) 33. Bf5 $1 Kf7 ( 33... gxf5 34. Rhg1+ Kf7 {: texte}) (33... Qg3 $6 34. Qh6+ Kf7 35. Bd7 (35. Rhg1 $2 Re1+ 36. Ka2 Qxg1 $19 {YN}) (35. Ka2 $1 Re2 36. Rh3 $1 Qe5 37. Rhf3 $1) 35... Re1+ (35... R8e7 $1 36. Rxf6+ (36. Rh3 Qg2) 36... Kxf6 37. Qf8+ Kg5 38. Qh6+ Kf6 $11) (35... Rd8 36. Rh3 Qe1+ (36... Re1+ 37. Ka2 Qe5 38. Rxe1 Qxe1 39. Re3 Qxe3 40. Qxe3 Rxd7 41. Qc5 $18 {Hübner}) 37. Rxe1 Rxe1+ 38. Ka2 Rxd7 {: ~~ for GK but white advantage for MD} 39. Rf3 (39. Qd2 Ree7) 39... Re4) 36. Ka2 R8e7 (36... R8e5 $2 37. Rxf6+ Kxf6 38. Qf8+ Kg5 {RH} 39. Rxe1 $1 Rxe1 40. Qxh8 $18) 37. Rxf6+ (37. Qd2 R1e5 38. Bc8 c3 $1 39. Qd4 Qe3 40. Qb4 Qe4 41. Qxc3 Qc4+ 42. Qxc4 dxc4 43. Rd1 {MD}) 37... Kxf6 38. Qf8+ Kg5 39. Rh3 (39. Rxe1 $2 Qxe1 40. Qxh8 Kh6 41. Be6 $1 {[#]} Qf2 $1 (41... Qxe6 $2 42. Qg8) (41... Rxh7 42. Qf8+ Kh5 43. Qf3+ Kg5 44. Qg4+ Kf6 45. Bxd5 Re7) 42. Bxd5 Rxh7) (39. Qh6+ Kf6 $11) 39... Qg2 $1 (39... Qg1 $2 40. Qh6+ Kf6 41. Rf3+) (39... Qxh3 $2 40. Bxh3 Rxh7 41. Qd8+) 40. Qxh8 (40. Qh6+ Kf6) (40. Bc8 Re8 41. Qh6+ Kf6 42. Qf4+ Kg7) 40... Qg1 41. Qf6+ Kxf6 42. h8=Q+ Rg7 43. Qd8+ Rge7 $11 {MD}) (33... Rg3 34. Ka2 {MD} (34. Re1 $2 Qxe1+ 35. Rxe1 Rxe1+ 36. Ka2 Rgg1 $19) (34. Bg4 $13 {(GK donne un "!")} Nf7 (34... Re3 35. Bf3 f5) 35. Be6 (35. Rxf6 Qxf6 36. Qxg3 Rh8) 35... g5 36. Qh2 Rf3 $1 37. Rxf3 Qxh2 38. Rxh2 Rxe6) (34. Bd7 Re7 35. Bg4 (35. Bc8 Re3) 35... Re3 36. Qh6+ (36. Bf3 Re6) 36... Kf7 37. Rhg1 Re8 $1 38. Bf5 ( 38. Ka2 d4) 38... Rg3 $1 {MD} 39. Bd7 (39. Bxg6+ $2 Nxg6) 39... Rd8) 34... Rg5 $1 (34... Qd6 {(here, GK gives a ! obviously unjustified !)} 35. Rfg1 $1 {MD} Ree3 (35... Rxg1 36. Qh6+ Kf7 37. Rxg1) 36. Rxg3 (36. Qh6+ Kf7 37. Bxg6+ Nxg6 38. Qh5 $1 {(better than Qxg6+ also given by MD)} Rxa3+ 39. Kb1 Rxg1+ 40. Rxg1 Rg3 41. h8=Q Rxg1+ 42. Ka2 Qc5 43. Q8h7+) (36. Re1) 36... Qxg3 (36... Rxg3 37. Re1 $1 Rg5 38. Re8 Rh5 39. Qxh5 $1 gxh5 40. Rg8+ Kh6 41. Rxh8 $18) 37. Qh6+ Kf7 38. Rh3 (38. Bxg6+ Nxg6 39. h8=Q Nxh8 40. Qxh8 $18) 38... Qg5 39. Bxg6+ Nxg6 40. Qxg5 fxg5 41. Rxe3 $18) (34... gxf5 35. Re1 Rg6 {(...Dxe1? ne fait plus échec)} (35... Re3 36. Rhg1+ Kf7 37. Qh5+ Ke7 38. Rg8 Kd7 39. Rxe3 Qxe3 40. Qxf5+ Kc7 41. Qxf6) 36. Rxe5 fxe5 37. Qf2 $1 $16) (34... Nf7 35. Re1 Re3 36. Bxg6 $1 Rxe1 (36... Kxg6 $2 37. Reg1+) 37. Rxe1 Qxe1 38. h8=Q+ Rxh8 39. Qxe1 Kxg6 $16) (34... d4 35. Bd7 Re7 36. Bg4 c3) 35. Bg4 Nf7 36. Re1 Qb8 $1 {[#]} ( 36... Qxe1 37. Rxe1 Rxg4 38. Qxg4 Rxe1 39. Qd7 Rh1 40. Qxd5 Rxh7 41. Qxb7 $16) 37. Bf3 $44 {MD}) (33... c3 34. Qh6+ Kf7 35. Bd3) (33... b5) 34. Rhg1 gxf5 { Criticised but correct move.} (34... g5 $2 35. Qh6 Rg3 36. Rxg3 (36. Bd7) 36... Qxg3 37. Be4 $18) (34... b5 $2 35. Bxg6+ $1 Nxg6 36. Qg4 $1 {[#]} (36. Rxg6 Re1+ 37. Ka2 (37. Rxe1 Qxe1+ 38. Qxe1 Rxe1+ 39. Ka2 Rh1) 37... Rxf1 38. Qg4 $1 (38. Qh6 $2 Qe1 39. Rg7+ Ke6 40. Qh3+ Ke5 41. Qh2+ Kd4 42. c3+ Kd3 43. Rg3+ Re3 44. Rxe3+ Kxe3 45. Qh3+ Kd2 46. Qxf1 Qxf1 47. h8=Q f5 $19) 38... f5 39. Qg5 Rh1 40. Rxa6 Rxh7 41. Qg6+ Kf8 42. Qxh7 Re6 43. Ra7 {MD} (43. Ra8+)) (36. Qh6 $2 Rg3) 36... Nh8 (36... Qe4 37. Qd7+ $1 {(Qg5 ? Re1+, then exchange and ...Qe5)} Ne7 38. Qxe8+) (36... Ne7 37. Qg7+ Ke6 38. h8=Q Rxh8 39. Qxh8) 37. Qg7+ $1 (37. Qd7+ Re7 38. Qc8 Re8 39. Qd7+) 37... Ke6 38. Qb7 $40 f5 39. Rg8 Kd6 40. Rxe8 (40. Rg7 {MD}) 40... Qxe8 41. Rxf5 Re5 42. Qxa6+ Kc5 43. Qa7+ Kd6 44. Qb6+ Kd7 45. Qxb5+ Kd6 46. Qb4+ Kc6 47. Rf8 $18 {GK}) 35. Qh5+ Ke7 36. Rg8 (36. Rxf5 {: recommended by GK in the transposition of the 33rd black move, but disavowed by the even there, following an analysis in which three out of five moves are fake !} Qe6 37. Rg7+ Kd6 $1 (37... Kd8 $2 38. Rxf6 $1 {[#]} (38. Rxd5+ $2 Kc8 39. Qh2 $2 (39. Rc5+ $1 Kb8 40. Rcc7 $11 Re1+ 41. Ka2 c3+ 42. b3 Qe4 43. Rxb7+ Qxb7 44. Rxb7+ Kxb7 45. Qd5+ {MD}) 39... Re5 {(decisive black advantage according to GK-reresic! This "short variant contains several errors", simply called MD, but AV, less diplomatic, prefers to say that, over a length of 2.5 strokes, there are 3 bad movements and one poor appreciation)} 40. Rxe5 fxe5 (40... Qxe5 41. Qg2 $11) 41. Qg1 $13) (38. Rxb7 $2 Re1+ 39. Ka2 Kc8) 38... Qe4 (38... Qxf6 39. Qxd5+) 39. Qh2 Qe5 40. Qh4 Re4 (40... Kc8 41. Qg4+ Kb8 42. Qd7) 41. Qh3 Qe7 ( 41... Re6 42. Rf8+) 42. Rxe7 $18) (37... Nf7 38. Rg8 Rd8 $1 (38... Rf8 39. Qg6) 39. Rxd8 (39. Ka2 Qb6 $1) 39... Re1+ 40. Ka2 Kxd8 41. Qxf7 Qxf7 42. h8=Q+ Re8 43. Qxf6+ Qxf6 44. Rxf6 Kc7 $17) 38. Qh2+ Re5 (38... Kc5 39. Qc7+ Qc6 40. Qa5+ Qb5 41. Qd2) 39. Qf2 $1 Rxf5 40. Qb6+ Ke5 41. Qe3+ Kd6 $11) 36... Kd6 $2 { L'erreur décisive d'après Dvoretzky.} (36... Kd7 $1 37. Rxf5 Qe6 (37... Qe4 38. Rxd5+ Kc6 39. Rf5 $13) 38. Rxd5+ Kc6 $13 (38... Kc7) 39. Rd1 (39. Ra5 Kc7) (39. Rd8 $2 Rxd8 (39... Re1+ 40. Ka2 c3+ 41. b3 Rxd8 42. Rxd8 Re2 {(non De7?? Da5!)} 43. Kb1 Kb6) (39... Re7 40. Rc8+) 40. Rxd8 Rh3 $1) (39. Rc5+ Kb6 $8) 39... Rxg8 40. Qh1+ $8 Rg2 (40... Kc7 $2 41. Rd7+ $3) 41. Qxg2+ Kc7) (36... Kd8 $1 37. Rxf5 Qe6 38. Rxd5+ Kc7) 37. Rxf5 $18 Qe6 (37... Qe7 38. Rxe8) 38. Rxe8 (38. Qh2+ Re5) 38... Qxe8 39. Rxf6+ (39. Rxd5+ Kc7) 39... Kc5 (39... Kc7 40. Qxd5 { GK} (40. Qh6 Re1+ (40... Qe7 41. Rf8) (40... Qd8 41. Qf4+ Kc8 42. Rd6) 41. Ka2 Qd7 (41... Qd8 42. Qf4+ Kc8 43. Rd6 Qe7 44. Qf5+ Kc7 45. Rxd5 Qf7 (45... Re6 46. Qf4+ Rd6 47. Rc5+ Kb8 48. Re5 Qf6 49. Rf5) 46. Rc5+ Kb6 47. Qxf7 Nxf7 48. Rf5 Nh8 49. Rf8 Ng6 50. Rf6+ Kc5 51. Rxg6 Rh1 52. Rg7 b5) (41... Qe4 42. Qg7+) 42. Rf8 Re6 (42... Re8 43. Rg8) 43. Qg5 (43. Qh5 Qg7) 43... Ng6 44. Qh5 Nxf8 45. h8=Q Ng6 46. Qd4 Ne7) 40... Qd8 (40... Qe7 41. Qxc4+ Kb8 42. Qf4+) (40... Re1+ 41. Ka2 Qd8 42. Qxc4+ Kb8 {(ou Rd7 Tf3)} 43. Rxa6) 41. Qxc4+ (41. Qc5+ Kb8 42. Rf8 Re8 43. Qe5+ Rxe5 44. Rxd8+ Ka7 45. Rxh8 Rh5 46. a4 b5) (41. Qxd8+ Kxd8 42. Rf8+ Re8) 41... Kb8 42. Qf4+ Kc8 (42... Ka8 43. Rxa6+ bxa6 44. Qxe3 Kb7 45. Qd3) 43. Rf8 Re8 44. Qf5+ Kc7 45. Qc5+ Kb8 46. Qe5+ Rxe5 47. Rxd8+ Kc7 48. Rxh8 Rh5 49. c4 Rh2 50. c5 Rh5 51. c6 Rh2 52. b4 Kb6 $1 {[#]}) (39... Ke7 $2 40. Qg5 $18) 40. Qh6 (40. Qg4 Qe7) 40... Re7 $6 (40... Qe7 41. Rf8 $1 (41. Qf8 $2 Qxf8 42. Rxf8 Ng6 43. Rg8 Rh3) 41... Re6 (41... Re1+ 42. Ka2 Re6 43. Qd2) 42. Qd2 $1 ( 42. Rc8+ $6 Kb6 $1 (42... Rc6 $6 43. Qd2 $1 Qxh7 44. Rxh8 Qxh8 45. Qb4+ Kd4 46. Qc3+) 43. Qh5 $13) (42. Qf4 Ng6) 42... Qxh7 (42... Ng6 43. Rc8+ Kb6 44. Qd4+ Ka5 45. Rg8) 43. Rc8+ $1 (43. Qb4+ Kd4 44. Qc3+ Kc5) 43... Rc6 (43... Kd6 44. Qf4+ Re5 45. Rd8+) 44. Rxh8 Qf7 (44... Qxh8 45. Qb4+ Kd4 46. Qc3+) 45. Rf8 $1 {[#]} Qd7 46. Qb4+ Kd4 47. Rf1 Qd8 48. Rd1+ Ke5 49. Re1+ Kf6 (49... Kd4 50. c3+ Kd3 51. Qa4) 50. Qc3+ $1 (50. Qxb7 Re6) 50... Kf7 (50... d4 51. Qf3+) 51. Qh3 $1 ( 51. Qe5 Rg6 52. Rh1) 51... Kg7 52. Rh1 $18 {("Kasparov", actually, Fritz, that on this occasion he took the time to let it run)} Qf6 (52... Qe7 53. Qh8+ Kg6 54. Qg8+ Kf5 55. Rf1+) 53. Qd7+ Kf8 54. Re1 Qg6 55. Qd8+ Kg7 56. Re7+ Kf6 57. Qf8+ Kg5 58. Re1 (58. Rg7) 58... Rf6 59. Rg1+) (40... Re2 41. Qg7 Re7 42. Qg1+ Re3 (42... d4 43. Qg5+ {(more convincing than Qg8 or Ka2)} Re5 44. Qg8 d3 45. cxd3 cxd3 46. Qb3 Qb5 47. Qc3+ Kd5 48. a4) 43. Qg8 Re7 44. Rf8 Qg6 (44... Qh5 45. Qg1+ Kc6 {(sur ...Rb5 suit le même coup)} 46. Rf6+ Kd7 47. Qa7 $1 $18) (44... Qd7 45. Rc8+) 45. Rc8+ Kd6 {("with unstable equality" -sic- Kasparov)} 46. Qd8+ $1 {(no equality here -- Dvoretzky)} (46. Qxh8 Qxh7 (46... Rxh7 47. Qf8+) 47. Qd8+ Ke5 48. Qb6 $40) (46. Rd8+ Kc7) 46... Ke6 (46... Rd7 47. Qf8+ Re7 48. Rd8+ Ke6 49. Qf4 $18) 47. Qb6+ Ke5 (47... Kf7 48. Qf2+ Ke6 49. Rxh8 $1 Rxh7 50. Rd8 $18 Qf7 51. Qe3+ Kf5 {(ou Rf6 Df4+ et Td6+)} 52. Rf8) (47... Kf5 48. Rf8+) 48. Qe3+ Qe4 49. Qg5+ Kd6 50. Qf6+ $1 Qe6 51. Qxh8 {(la DN est cette fois en e6 au lieu de g6, voir 46 Dxh8 ci-dessus)} Rxh7 52. Qd8+ Ke5 (52... Rd7 53. Qb6+ Ke5 (53... Ke7 54. Re8+) 54. Qe3+ Kf6 (54... Kd6 55. Qc5+ Ke5 56. Re8 $1 $18) 55. Qf4+ (55. Qh6+) 55... Kg7 (55... Kg6 56. Rh8) 56. Qg5+ Kf7 (56... Kh7 57. Rf8) 57. Rg8 $18) (52... Qd7 53. Qf6+ Qe6 54. Qf4+ Qe5 55. Rd8+) 53. Qg5+ Ke4 {(Dvoretzky : le RN ne peut survivre)} 54. Qg2+ Ke5 (54... Kf5 55. Rg8 Qh6 56. Qxd5+ Kf6 57. Qd8+) (54... Ke3 55. Qg1+ Kd2 {(ou Re4 Te8!, ou Re2 Tg8)} 56. Qf2+ Kd1 57. Rf8 Qe1 58. Qg2 $18) 55. Qg3+ Kf6 (55... Ke4 56. Rg8) 56. Qf4+ Kg6 57. Rd8 Rf7 58. Qg3+ Kh7 59. Qh2+ Kg7 (59... Kg6 60. Rd6) 60. Qh8+ Kg6 61. Rg8+ Kf5 62. Qh5+ Kf4 (62... Ke4 63. Qe2+ {(ou le spirituel Te8)} Kf5 64. Rg5+) (62... Kf6 63. Qg5#) 63. Rg1 $18) (40... Re1+ 41. Ka2 Qd8 (41... Qe7 42. Rf8 { ci-dessus}) 42. Qg7 $1 (42. Rf8 Re8) 42... Re7 43. Qg1+) 41. Qh2 $2 {"After this move, Black could have made it much more difficult for them to do their opponent's job " (MD).} (41. Qd2 $1 Qd8 {(do't win according to Kasparov -sic- ! After all, there are only 3 ways to win)} 42. Qb4+ Kd4 43. a4 $3 {MD} (43. Rd6 $1 $18 {MD} Qxd6 44. Qxd6 Rxh7 45. c3+ Ke4 46. Qe6+) (43. Qc3+ $1 Kc5 ( 43... Ke4 44. Qd2) 44. a4 $1 Re1+ 45. Ka2 a5 46. Qa3+ Kd4 47. Qf3 $18) 43... a5 (43... Ke5 44. Qc3+ d4 45. Qf3 $18 {MD}) (43... Re3 44. Qd2+ Ke5 45. Qh2+) 44. Qd2+ (44. Qc3+ Ke4 45. Qe1+ Kd4 46. Qf2+ Re3 47. c3+ Kc5) 44... Kc5 45. b4+ axb4 46. Qf2+ d4 47. Qf5+ Qd5 48. Qc8+) (41. Rf8 $2 Rxh7 $1) 41... Qd7 $2 ( 41... Re1+ $1 42. Ka2 Qe7 $1 (42... Qe5 43. Qh6 $1 {(threatening Qf8+)} (43. Qf2+ Qe3 $13 {RH} 44. Qf5 Qg1 45. Qc8+ Kd4 46. c3+ Kd3 47. Qf5+ Kd2 48. Qxd5+ Kc1 49. Qxc4 Qh2 $1) 43... Qe7 44. Rf8 $1 Re6 (44... c3 45. Rxh8 cxb2 46. Rc8+ Kb5 47. Kxb2 Qe5+ 48. Rc3) 45. Qd2 $1 {(MD : voir 40...De7, mais avec le RB en a2 au lieu de b1)} Qxh7 46. Rc8+ Rc6 47. Rxh8 Qf7 (47... Qxh8 48. Qb4+ Kd4 49. Qc3+) 48. Qb4+ Kd4 49. Rf8) (42... Qd8 43. Qf2+) 43. Qf4 (43. Qf2+ Qe3 {RH} 44. Qf5 {(Dh2 De7)} Qg1 $8 45. Qc8+ Kd4 46. c3+ Kd3 47. Qf5+ Kd2 48. Qxd5+ Kc1 $1 49. Qxc4 Qh2 $1 50. Qb4 {(sur Tb6 suit ...Te2)} Rd1 51. Rf3 a5 $1 52. Qb6 { (Dxb7?? Dc2!)} Qe2 $1) (43. Qh6 $6 Re2) 43... Re2 $1 (43... Re5 44. Rf8 Ng6 45. Qf2+ {(ou Tc8+ puis Dh6)} Kb5 46. Rf6) (43... Qe5 44. Qh6 Qe7 45. Rf8) (43... Re3 44. Rf8 Ng6 45. Rc8+ Kb5 46. Qd4) 44. Rf8 Rxc2 (44... Ng6 45. Rc8+) 45. Rxh8 (45. Rc8+ Kb5 46. Qd4 Ka4 47. Rxh8 Qxa3+ 48. Kb1 Qb3 49. Re8 Rf2 50. Re1 Rh2 51. h8=Q Rxh8 52. Qxh8 Qd3+ 53. Ka1 b5 54. Qh6 Ka5 55. Qc1 d4 56. Rd1) 45... Rxb2+ 46. Kxb2 Qg7+ (46... Qe2+ 47. Kc1 Qe1+ 48. Kc2 Qe2+ 49. Qd2) 47. Ka2 $1 Qxh8 48. Qc7+ Kd4 (48... Kb5 49. Qxb7+ Kc5 50. Qe7+ Kb5 (50... Kd4 51. Qf7) 51. a4+ Kxa4 (51... Kc6 52. Qe6+ Kc5 53. Qg8 Qc3 54. Qc8+ Kb6 55. Qb8+ Kc6 56. Qb2) 52. Qa3+ Kb5 53. Qb2+) 49. Qb6+ Kd3 50. Qg6+ Kd2 51. Qg8 Qc3 52. Qxd5+ Kc2 $11 {: "the win does not appear" (MD) even if the monsters give at least +6 !}) (41... Re6 42. Qg1+ $1 (42. Qf2+ Kb5 43. Rf8 Re1+ 44. Ka2 Qe3 $11 {RH }) 42... Kb5 (42... Re3 43. Qg8 {déjà vu}) 43. Qg8 Re5 44. Ka2 $1 $40) (41... Qd8 42. Qf2+ Kb5 43. b3 $1 {[#]} (43. Rf8 $6 Re8) (43. a4+ $6 Kxa4 44. Qc5 Re1+ 45. Ka2 Ra1+ $3 {[#]} (45... Qxf6 $2 46. b3+) 46. Kxa1 Qxf6 47. Ka2 Qf3 $1 48. Qb6 (48. c3 a5 49. Qb6 Qd1 $11) 48... Qe2 $1 49. Qxb7 (49. c3 Qe7) 49... Qxc2 $11 {RH}) (43. b4 Qc7 44. Rb6+ (44. c3 a5 $1) 44... Qxb6 45. a4+ Kc6 46. Qf6+ Kc7 47. Qxe7+ Kc8 $1 48. Qf8+ Qd8) 43... Re4 (43... Re1+ 44. Kb2 {(threatening a4+)} Re3 45. bxc4+ Ka4 46. cxd5 Re4 47. d6 $18 {Fritz signing GK}) (43... cxb3 44. cxb3 Re4 45. Kb2) 44. a4+ Kb4 45. Rb6+ Kc3 46. Qg3+ Kd2 47. Rh6 $1 $18 {MD} (47. Rd6 $1) 47... Qf8 48. Rh2+ Re2 49. Qg5+) (41... Rd7 42. Qf2+ (42. Qg1+ d4 43. Qg5+ Rd5 44. Qd2 $18 {GK}) 42... d4 43. Qd2 $1 (43. Rf8 $2 Qe4 44. Rxh8 Rxh7) 43... Qd8 (43... c3 44. b4+ Kd5 45. Qg2+) (43... Rxh7 44. Qa5+) (43... b5 44. Qf4 $1 { (ou Da5! ou Txa6)} Nf7 45. Qf5+ Rd5 46. Qg6) 44. Rf8 $1 {[#]} (44. Qb4+) 44... Qe7 ( 44... c3 45. Qh6) 45. Qa5+ Kc6 46. Rxh8 $18) 42. Qg1+ d4 43. Qg5+ Qd5 44. Rf5 Qxf5 45. Qxf5+ Kd6 46. Qf6+ {"This part was so far ahead of its time that his contemporaries were simply unable to understand what was going on. happens there" (Kasparov). Apparently they are not the only ones, judging by the level of the comments of the world champion "from another time"." !} 1-0