Here is the (very beautiful) promised study by Rusinek 1971, a definitive testimony of a certain "approximation" (euphemism) in the appreciation of artistic studies by patented "judges" (FIDE album included). It is amusing that the columnist of the famous daily newspaper "l'immonde" has just slavishly copied the said FIDE album (1986-88, under the number D80), which gives... the incorrect version! The supreme gag is that the director of the selection for this album is called... Rusinek !
To the usual assessment of the course (notwithstanding a veritable conjuration of evil forces, albeit diffuse), I take the liberty of adding, for the benefit of the most heroic readers, a (very provisional, alas!) list of the many errors (not all of which, unfortunately, are attributable to the publisher) in my "modest works" [note of 2015: this piece has been removed, the errors, more numerous than expected, having been the subject of a conclusive clarification elsewhere]
Despite a new episode of bawling on the Parisian asphalt, the course took place as planned. It was honoured by the presence of exceptional guests (both in quality and rarity). The part of the day was exceptional from several points of view, including these two :
-- one of the players does not play in his usual style,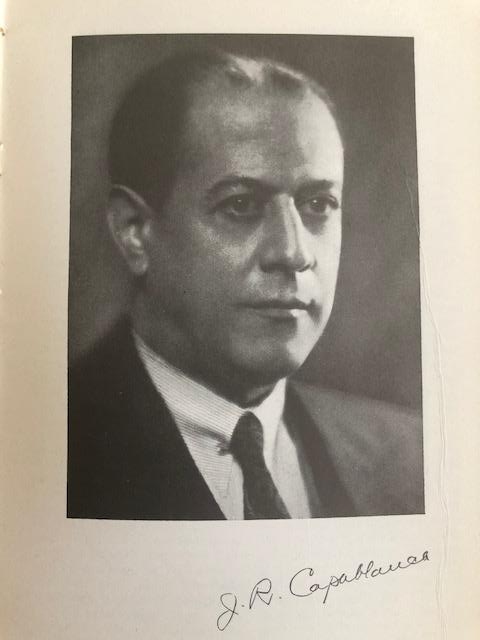 -- the St. Lazarean analyses are even more developed than usual.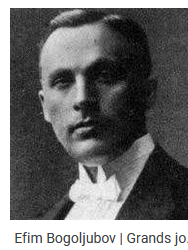 Master's diagrams
[Event "?"] [Site "?"] [Date "1971.??.??"] [Round "?"] [White "Rusinek, J."] [Black "+4313.44g1h4"] [Result "1-0"] [SetUp "1"] [FEN "5Q1B/3P4/rq6/6pp/7k/4p2P/1pP3Pn/6K1 w - - 0 1"] [PlyCount "25"] [EventDate "1971.??.??"] [SourceDate "2010.01.01"] {Figure without the c2 pawn (and therefore insoluble on 3...b1Q+) in the FIDE album 86-88, whereas the correction has been known for ages (the position with the Pc2, but without the Nh2 in "Revue des échecs" no. 3, from April-June 1983 !).} 1. Be5 $8 (1. g3+ $4 Kxh3 (1... Kxg3 $2 2. Be5+) 2. Qf5+ g4 $1 (2... Kxg3 $2 3. Be5+ Kh4 4. Kxh2 $18) (2... Ng4 $3 {(is even winning)} 3. Qf1+ Kxg3 4. Qg2+ Kf4 $19) 3. Qxh5+ Kxg3 4. Be5+ Kf3 5. Qf5+ Ke2 6. Qd3+ Kf3 7. Qd5+ Ke2 8. Kg2 {(would win without the Nh2)} Qc6 9. Qxc6 Rxc6 10. d8=Q Rxc2 11. Bxb2 Ke1+ 12. Kh1 Nf3 13. Be5 Kf2 14. Bg3+ $8 Kxg3 15. Qc7+) (1. Qe7 $4 { (would also demolish without the Nh2)} Nf3+ (1... Qd6 2. Qxd6 Nf3+ $8)) (1. d8=Q $4 Qxd8 (1... e2+ 2. Kxh2 Qg1+ $3 3. Kxg1 e1=Q+) 2. Qb4+ g4) (1. Kxh2 $4 Qc7+ $8) 1... e2+ (1... Nf3+ 2. Qxf3 g4 3. d8=Q+ Qxd8 4. Qxe3 $1 b1=Q+ 5. Kh2 $18) (1... b1=Q+ 2. Kxh2 Qg1+ 3. Kxg1 e2+ 4. Kh2 Qg1+ 5. Kxg1 e1=Q+ 6. Qf1) (1... Qe6 2. Qf4+ $1 Qg4 3. Kxh2 $1 (3. hxg4 $1) (3. g3+ $4 Kxh3)) (1... Qa5 2. g3+ Kxh3 3. Qf5+) 2. Kxh2 $8 Qg1+ $1 (2... e1=Q 3. g3+) 3. Kxg1 Ra1+ (3... e1=Q+ 4. Qf1 $3 {[#]} Qxf1+ (4... Qxe5 5. Qf2+ Qg3 6. Qd4+ Qg4 7. Kh2 $1) (4... b1=Q 5. g3+) (4... Qe3+ 5. Qf2+ Qxf2+ 6. Kxf2 Rf6+ 7. Kg1 $1) 5. Kh2 $3 {[#]} (5. Kxf1 $2 b1=Q+) 5... Qf2 6. d8=Q {(text with Ra6 more)} Ra4 (6... b1=Q 7. Qd4+) 7. Qb6 $1 { (or in d2, in f8...)} Qxb6 8. g3#) (3... b1=Q+ 4. Kh2 Qh1+ 5. Kxh1 e1=Q+ 6. Qf1 $3 {[#]} Qxf1+ (6... Qxe5 7. Qf2+ Qg3 8. Qd4+) 7. Kh2 Qxg2+ 8. Kxg2 {and ...Ra2+ followed by ...Rd2 is impossible thanks to Pc2}) 4. Kh2 $8 Rh1+ $1 5. Kxh1 e1=Q+ ( 5... b1=Q+ 6. Kh2 Qh1+ 7. Kxh1 e1=Q+ 8. Kh2 Qxe5+ 9. Kg1 Qe1+ 10. Qf1 $18) 6. Qf1 $3 (6. Kh2 $2 Qxe5+ $8) 6... Qxf1+ (6... Qxe5 7. Qf2+ $1 Qg3 8. Qd4+ Qg4 ( 8... Qf4 9. Qxf4+) 9. Kh2 $1) (6... b1=Q 7. g3+ $8) 7. Kh2 Qf2 8. d8=Q $8 Qg1+ $1 (8... b1=Q 9. Qd4+ $3 {[#]}) 9. Kxg1 b1=Q+ 10. Qd1 $3 {[#]} (10. Kh2 $2 Qg1+ $1) (10. Kf2 $2 Qe1+ $1) 10... Qxd1+ 11. Kh2 Qe1 (11... g4 12. Bf6#) 12. g3+ $8 Qxg3+ 13. Bxg3# $1 1-0 [Event "3#"] [Site "?"] [Date "1904.??.??"] [Round "?"] [White "Havel, M ."] [Black "1032.01"] [Result "1-0"] [SetUp "1"] [FEN "8/1b6/3Q4/8/4N3/8/1K4p1/4N2k w - - 0 1"] [PlyCount "1"] [EventDate "1904.??.??"] [SourceDate "2010.01.01"] 1. -- 1-0 [Event "3#"] [Site "?"] [Date "1904.??.??"] [Round "?"] [White "Havel, M ."] [Black "3002.02"] [Result "1-0"] [SetUp "1"] [FEN "1K3Q2/8/p1k2N2/8/8/1p2N3/8/8 w - - 0 1"] [PlyCount "1"] [EventDate "1904.??.??"] [SourceDate "2010.01.01"] 1. -- 1-0 [Event "4#"] [Site "?"] [Date "1948.??.??"] [Round "?"] [White "Havel, M ."] [Black "1011.02"] [Result "1-0"] [SetUp "1"] [FEN "8/8/2K3p1/4N2B/7k/5p2/Q7/8 w - - 0 1"] [PlyCount "1"] [EventDate "1948.??.??"] [SourceDate "2010.01.01"] 1. -- 1-0 [Event "4#"] [Site "?"] [Date "1920.??.??"] [Round "?"] [White "Havel, M ."] [Black "1002.02"] [Result "1-0"] [SetUp "1"] [FEN "8/8/4pp2/4NN2/4k3/K5Q1/8/8 w - - 0 1"] [PlyCount "1"] [EventDate "1920.??.??"] [SourceDate "2010.01.01"] 1. -- 1-0 [Event "Moscow"] [Site "Moscow"] [Date "1925.??.??"] [Round "?"] [White "Capablanca, JR."] [Black "Bogoljubow, E."] [Result "1-0"] [ECO "D24"] [PlyCount "63"] [EventDate "1925.11.10"] [EventType "tourn"] [EventRounds "21"] [EventCountry "URS"] [SourceDate "2010.01.01"] 1. d4 d5 2. c4 e6 3. Nf3 dxc4 4. e4 (4. Qa4+) (4. e3) 4... c5 (4... Nf6) (4... b5 5. a4 c6 6. axb5 cxb5 7. b3 Bb7 8. bxc4 (8. Nbd2 Bb4) 8... Bxe4 (8... bxc4 9. e5 Bxf3) 9. cxb5 Nf6 10. Bd3 Bb4+ 11. Kf1 O-O 12. Bxe4 Nxe4 13. Qb3 a5 14. bxa6 Rxa6 15. Rxa6 Nxa6 16. g3 Qa8 17. Kg2 Be7 18. Be3 Nb4 19. Nbd2 Rc8 20. Nxe4 Qxe4 21. Rc1 Nc2 22. h4 h6 23. Kh2 Ba3 $2 (23... Bd6 $15) 24. Nd2 Qf5 { (Khalifman,A-Ivanchuk,V/Tilburg 1994 blitz)} 25. Rxc2 $16) 5. Bxc4 (5. d5 exd5 6. exd5 Nf6 7. Bxc4 Bd6 8. O-O O-O 9. Bg5 Bg4 10. Nc3 Nbd7 11. Ne4 Be5) 5... cxd4 6. Nxd4 Nf6 (6... a6 7. O-O Nf6 8. Bg5 Be7 9. e5 Nfd7 10. Bxe7 (10. Bf4 O-O) 10... Qxe7 11. Re1) (6... e5 7. Qa4+ (7. Qb3 Bb4+) 7... Bd7 (7... Nd7 8. Nf3) 8. Qb3 Qe7 9. O-O Bc8 (9... exd4 10. Qxb7 Bc6 11. Qc8+ Qd8 12. Bxf7+ Ke7 13. Qe6#) 10. Nb5 Na6 (10... Be6 11. Bg5) (10... Nf6 11. Rd1) 11. Nd6+) 7. Nc3 Bc5 (7... Be7 8. e5 Nd5 (8... Nfd7 9. Qe2 {H. Golombek}) 9. Qg4 (9. Qe2)) (7... e5 8. Ndb5 Qxd1+ 9. Kxd1 Na6 10. Be3 Ng4 11. Bxa7 Rxa7 (11... Bd7) 12. Nxa7 Nxf2+ 13. Ke2 Nxh1 14. Nxc8 Nf2 (14... Bc5 15. Na4) 15. Rf1 Ng4 16. Rxf7) (7... Nbd7 {HG} 8. O-O Bb4) (7... a6 8. e5 (8. a4 Bb4) 8... Nd5 9. Bxd5 exd5 10. Qa4+ (10. O-O Nc6) 10... Bd7 (10... b5 11. Ncxb5 Bd7 12. Be3 Ra7 $1) 11. Qb3 Nc6 12. Qxd5 Qb6 13. Nde2 Nb4 14. Qd1 Qa5 $44) 8. Be3 Nbd7 (8... O-O 9. e5 (9. O-O Nbd7 {(sur ...a6 suit e5 mais ...e5)} 10. Qe2 {HG}) (9. Rc1) 9... Nd5 (9... Nfd7 $1 10. f4 Qb6 11. Qd2 Nc6 12. Na4 Bb4 13. Nxb6 Bxd2+ 14. Bxd2 Nxb6 15. Nxc6 Nxc4 16. Rc1 Nxb2 17. Ne7+ Kh8 18. Rc2 Na4 19. Bb4 Rd8) 10. Bxd5 (10. Nxe6 $6 Bxe6 11. Bxc5 (11. Bxd5 Bxe3 12. fxe3 Bxd5 13. Nxd5 Qh4+) (11. Nxd5 Bxe3 12. Nxe3 Qa5+ 13. Qd2 Qxe5) 11... Nxc3 12. Qxd8 (12. bxc3 Bxc4 13. Bxf8 Qxf8) 12... Rxd8 13. Bxe6 Na4 14. Be7 Re8 15. Bb3 Nxb2) 10... exd5 11. O-O Re8 12. f4 (12. Nf3 Bxe3 13. fxe3 Be6) 12... Nc6 13. Qd2 $14) (8... Nc6 $4 9. Nxc6 Qxd1+ 10. Rxd1 Bxe3 11. Rd8#) (8... Bxd4 9. Bxd4 Nc6 (9... O-O 10. O-O Nc6 11. Bc5) 10. Bc5 Qa5 11. b4 $1 (11. Ba3 Nxe4 12. Rc1 $44 Bd7 13. Qg4 Nxc3 14. Rxc3) 11... Nxb4 ( 11... Qd8 12. Bd6) 12. Qd6 Nc6 13. O-O Bd7 (13... Qxc3 14. Bb5 Nd7 15. Bxc6 Qf6 16. Rab1 $1 e5 17. Bxd7+ Bxd7 18. Rxb7) 14. Rac1 $44 b6 15. Ba3 a6 (15... Qe5 16. Nb5 Qxd6 17. Nxd6+ Kf8 18. Bb5) 16. Bd5 $1 (16. Rfd1)) (8... e5 9. Ndb5 Bxe3 10. fxe3 Qb6 11. Qd6 Nbd7 12. O-O) (8... Ng4 $2 9. Bb5+ $1 (9. Nxe6)) 9. Bxe6 $1 {[#]This move would not be surprising, played by... Alekhine. But by his "great rival"...} (9. O-O O-O 10. Qe2 Qe7 (10... Ng4 $2 11. Qxg4 Ne5 12. Qg3 Nxc4 (12... Bxd4 13. Rad1) 13. Nxe6 Bxe6 14. Bxc5) 11. Bb3 b6) 9... fxe6 10. Nxe6 Qa5 (10... Qb6 11. Nxc5 $1 (11. Nxg7+ Kf7 12. Nf5 Qxb2 13. Rc1 Bb4 14. Bd2 Ne5 15. Rb1 Qa3) 11... Nxc5 12. O-O (12. Rc1 {Prins} Bg4 (12... O-O 13. Nd5 Nxd5 14. Qxd5+ Be6 15. Qxc5 Qxb2 16. O-O Qxa2 {(b6 Rc2 or Bxa2? Bd4 Qb3 Bxg7!)} 17. Bd4 {(ou De5 ou f4)} Rf7 18. Ra1 {HG}) (12... Bd7 $2 13. O-O O-O {(Qa5 b4)} 14. Nd5) (12... Be6 13. O-O Rd8 14. Nd5 Bxd5 {(Nfxe4? Qh5+ ou Nxd5 Bxc5 Nf4 Qf3)} 15. Bxc5 Bc6 16. Bxb6 Rxd1 17. Rfxd1 axb6 18. f3 $14) 13. f3 (13. Qd4 Ncxe4 {(Ncd7!)} 14. Nxe4 Qxd4 15. Bxd4 Nxe4 16. f3 Rd8 17. Be3 O-O 18. fxg4 Rde8 19. Rf1 Nf6 20. Kd2 Re4) (13. Qc2 Qa5) 13... Rd8 (13... Be6 14. O-O $1 { (Cd5 Fxd5 Fxc5 De6)} Rd8 15. Nd5 Nxd5 16. Bxc5 Qc6 17. exd5 Rxd5 18. Qc2) ( 13... Qxb2 14. Bxc5 Qxg2 15. Rg1 Qxf3 16. Qxf3 Bxf3 17. Rxg7) 14. Qe2 (14. Qc2 Be6 {(Da5 0-0 Fc8 b4)} 15. O-O Qc6 16. Nd5 Na6 $3 {(Ccd7 Dd1)} 17. Qe2 {(Qd1 Qb5)} Qd7 18. Nxf6+ gxf6 19. Rfd1 Qa4 $11) (14. Nd5 Nxd5 {(Da5+ b4)} 15. exd5 Qa5+ 16. Kf1 Na4 17. fxg4 O-O+) 14... Be6 (14... Qxb2 15. Qxb2 Nd3+ 16. Ke2 Nxb2 17. fxg4) 15. O-O (15. Nd5 Nxd5 {(or Bxd5)} 16. exd5 Rxd5 17. Bxc5 Rxc5 18. Rxc5 Qxc5 19. Qxe6+ Kd8 $44) 15... Rc8 $1 (15... Nfd7 16. Nd5 Bxd5 17. exd5 O-O 18. Qc4 Rc8 19. d6+ $1 Kh8 20. b4 $8 Qxd6 21. bxc5) 16. Nd5 Qa6 $1 (16... Bxd5 17. exd5 O-O 18. Qc4 Ncd7 19. Bxb6 Rxc4 20. Rxc4 Nxb6 21. Rc7 Rb8 22. d6 Nfd5) 17. Qxa6 Nxa6 18. Rxc8+ Bxc8 19. Nxf6+ gxf6 20. Bxa7 Be6 $11) 12... Qc6 ( 12... Bd7 13. Nd5) 13. Rc1 (13. Nd5 $2 Ncxe4 14. Nxf6+ Nxf6 15. Rc1 Qd5) (13. e5 Ng4 14. Bxc5 Qxc5 15. Ne4 {: see 13 Bxc5}) (13. Bxc5 Qxc5 14. e5 Ng4 15. Ne4 {(Nd5? Be6)} Qxe5 $8 16. Nd6+ $8 Kf8 $8 17. Qf3+ $8 Nf6 {(Qf6)} 18. Rad1 Qxb2 19. Nc4 Bg4 {(Qxa2 is too dangerous: Rd8+ Ke7 Rxh8 dxc4 Qa3+)} 20. Qxg4 Nxg4 21. Nxb2 h5 $11) 13... Ncxe4 14. Nxe4 Qxe4 15. Re1 $1 {(the only move, but which only allows for equality)} (15. Bc5 Qd5 16. Re1+ Kf7 17. Re7+ Kg6 18. Bd4 Rd8 $1 {(Fe6 Tc5! De4 Te5)} (18... Qd6 19. Rcc7 $1 (19. Re3 Re8 {(Cg4 Tg3 h3 Td8=)} 20. Rg3+ Kf7 21. Qb3+ Be6 22. Qxb7+ Bd7 23. Qb3+ Qe6 $17) 19... Rg8 $8 20. h4 $1 Qf4 (20... h6 21. h5+ Kh7 22. Qc2+ Kh8 23. Be5 Qa6 24. Qg6) 21. Bxf6 Qxf6 22. g4) 19. Qd3+ Qf5 20. Qe3 Be6 21. Re1 Rxd4 22. Qxd4 Bxa2 23. Rxb7 $44) 15... Kf7 $2 {(a mistake)} (15... O-O $1 16. Bc5 Qd5 $1 17. Qxd5+ Nxd5 18. Bxf8 Kxf8 19. Rcd1 Nc7 20. Rd8+ Kf7 21. Rc1 Ke7 $8 22. Rh8 Ne8 $11) 16. Rc7+ Kg6 17. Bd4 $1 Qf4 18. Ree7 Rg8 {(here, the "13th world champion" pretends that there is nothing for whites -sic)} (18... Rd8 19. Rxg7+ Kh6 20. Rxh7+ $1 { JRC}) (18... Bg4 19. Qc2+) 19. Bxf6 $1 ({best} 19. Be3 $3 Qb4 (19... Qf5 20. Rc5 $1) 20. a3 $3 {[#]} (20. Rc5 $2 Bf5 $8) 20... Bg4 (20... Qa5 21. Rc5) ( 20... Qg4 21. f3 Qf5 22. Rc5) 21. Qc2+ Bf5 22. Rxg7+ Rxg7 23. Rxg7+ Kxg7 24. Qc7+) 19... Qxf6 $8 (19... gxf6 20. Qd5 {(Qb3 too)} Bf5 21. Rxh7 $1 Raf8 22. h4 b6 23. g3 Qe4 24. h5+ Kg5 25. Qd2+ Kg4 26. Qd1+ Kh3 27. Qf1+ Kg4 28. Rcg7+ Rxg7 29. f3+ $3 {[#]} Qxf3 30. Rxg7+) 20. Qd3+ (20. Qb3 Bf5 21. Qg3+ {(Tf7 De5)} Kh6 {idem}) 20... Bf5 (20... Qf5 21. Re4 $1) 21. Qg3+ Kh6 22. Rf7 $1 (22. h4 $2 Raf8 $8 23. Rf7 Qg6 $8 24. Qf4+ Kh5 $8 25. f3 Rxf7 $8 {(h6? Tc5!)} 26. Rxf7 Bh3 $3 27. Qe5+ Kh6 28. Qf4+ Kh5 $11) 22... Qg5 23. Qd6+ Qg6 (23... Kh5 24. Rxf5 Qxf5 25. Rc5) (23... Bg6 $2 24. Rf3) 24. Qf4+ Qg5 25. Rxf5 Qxf4 26. Rxf4 Rac8 27. Rff7 $18) 11. O-O $1 (11. Nxg7+ Kf7 12. Nf5 Ne5 {Spielmann} (12... Bxe3 13. fxe3 Nc5 14. O-O) (12... Qb4 13. O-O $1 Bxe3 14. fxe3) (12... Nb6) 13. Qb3+ ( 13. O-O Be6) 13... Kg6 (13... Be6 $1 14. Nh6+ Ke7 15. Qxb7+ Bd7 16. Bxc5+ { (Cf5+ Rf7 ou Fg5 Thb8)} Qxc5 17. Nf5+ Kf7 18. Qb3+ Be6) 14. O-O Bxf5 ({plus sage} 14... Bxe3 15. Nxe3 Qb6) 15. exf5+ Kxf5 16. Qc2+ Ke6 17. Qb3+ Kf5 (17... Ke7 18. Nd5+) (17... Kd7 18. Rad1+ Kc8 19. Ne4) 18. Ne2) (11. e5 $2 Bxe3 12. exf6 Nxf6) (11. Nxc5 Nxc5 12. O-O Ncxe4 (12... Qb4 $2 13. Nd5 $1 {(ou e5!)} Nxd5 14. Qh5+ Kf8 15. Qxd5) (12... O-O) 13. Nxe4 Nxe4 14. Qd4 Nf6) 11... Bxe3 ( 11... Kf7 12. Nxc5 (12. Qb3 {HG} Kg6 13. Nf4+ Kh6 14. Bd2 g5 15. Ne6 Qb6 16. Bxg5+ Kg6 17. Nxc5) 12... Nxc5 13. e5 Rd8 (13... Bg4 14. Qd6 $1 Nce4 15. Nxe4 Nxe4 16. Qd4) (13... Nfd7 14. Qd5+) 14. Qf3 $16) (11... Bf8 12. Nb5) (11... Ke7 $2 12. Nxc5 Nxc5 13. Nd5+) 12. fxe3 Kf7 $1 (12... Rg8 $2 13. Nb5 $1 (13. Nd5 Nxd5 14. exd5 Nf6 15. Nxg7+ Rxg7 16. Rxf6 Qc5 17. Qh5+ Kd8 18. Kh1) (13. Qd6 Qb6 $8 {(Rf7? Cd5 HG)} 14. Nc7+ Kd8 15. Qxb6 Nxb6 16. Nxa8 Nxa8 17. Rad1+ Ke7 18. Nd5+) (13. Rf5 Qb6 14. Nb5) 13... a6 14. Nbc7+ Ke7 15. Rf5 $1 (15. Nxa8 Kxe6 16. Rf5 Qb4 17. Nc7+ Kf7 18. e5) 15... Qb6 16. e5 $1 Qxe3+ 17. Kh1 Nxe5 18. Rxf6 $3 {[#]} gxf6 19. Nd5+) (12... Qe5 $2 13. Nxg7+ Kd8 (13... Kf7 14. Rf5 Qe7 15. Nd5 Qxe4 16. Qh5+ Kxg7 17. Qg5+ Kf7 18. Raf1 $18) 14. Rf5 $1 (14. Qd4 $2 Rg8) 14... Qe7 15. e5 $1 (15. Nh5 $1) 15... Ne8 16. Nh5 $1 (16. Nxe8 Rxe8 17. Ne4 Rg8 18. Rc1 Rg6 19. Nd6 b6 20. Qd5) 16... Nc7 (16... Qe6 17. Qd3) 17. Nf6 a5 18. Qf3 Ra6 19. Rd1 $18) (12... Ke7 $2 13. Nxg7 (13. Rf5 Qb6 14. Nf4) 13... Rg8 14. Nf5+ $1 (14. Nd5+ $6 Nxd5 15. Nf5+ Kd8 16. exd5 Qb6) 14... Kd8 15. Rc1 $1 (15. Qd6 Qe5) (15. Nd6 Qb6 16. Qd2) (15. Qb3 Qb6 16. Qf7) 15... Qe5 (15... Rb8 16. Qb3) (15... Rg6 16. Qd3) 16. Nd6 Qe6 17. e5 $1) (12... Qb6 $2 13. Nd5 $1 (13. Nxg7+ Kd8 {(Rf7 Dd5)} 14. Kh1) 13... Nxd5 14. Qxd5 Ke7 (14... a5 15. Rac1) (14... Qxe3+ 15. Kh1) (14... Nf6 15. Nxg7+ Ke7 16. Qe5+) 15. Nc7 $1 (15. Nxg7 $1 Qg6 16. Nf5+ Kd8 17. Rac1) 15... Qxe3+ (15... Nf6 16. Qg5) 16. Kh1 Nf6 17. Qe5+ Kf7 18. Nd5 (18. Nxa8) 18... Qh6 (18... Qc5 19. Rxf6+) 19. Qe7+ Kg6 ( 19... Kg8 20. Qe8+ $1) 20. Rxf6+) (12... g6 $2 13. Qd6 $1 (13. Nd5 Nxd5 14. exd5 Qb6 15. Qf3 Ke7 16. d6+) 13... Qe5 (13... Rb8 14. Rxf6) 14. Nc7+) 13. Qb3 (13. Qg4 $1 Re8 (13... Rg8 $2 14. Nd5 Ne5 15. Qg5) 14. Qxg7+ (14. Nxg7 $2 Rg8) 14... Kxe6 15. Nd5 $3 {[#]} Nxd5 (15... Nxe4 16. Rad1) 16. exd5+ Kd6 17. Qh6+ Kc7 ( 17... Kc5 18. Rfc1+ Kb5 19. a4+) 18. Rac1+ Kd8 (18... Nc5 19. Rf7+ Bd7 20. Qf4+ Kd8 21. b4) 19. Qh4+ Re7 20. Rf7 (20. d6 Qe5) 20... Qb4 21. Qxb4 Rxf7 22. Qh4+ Ke8 23. Rc7) (13. Rf5 Qb6 (13... Ne5 14. Qd6 Bxe6 15. Rxe5) (13... Qb4 14. Ng5+ Kf8 15. e5) 14. Ng5+ Ke7 (14... Kg6 15. Ne2 $1 Qxe3+ 16. Kh1) 15. Nd5+ Nxd5 16. Qxd5 Re8 17. e5 Kd8 18. Rd1 Kc7 19. e6) 13... Kg6 $1 (13... Qb6 $2 14. Ng5+ Kg6 15. Qf7+ Kh6 (15... Kxg5 16. Qxg7+ Kh5 17. Rf5+ {HG}) 16. Ne6 Qxe3+ 17. Kh1 Rg8 18. Nd5) (13... Nf8 $2 14. Nc7+ (14. Nd8+ Kg6 15. Rxf6+) 14... Be6 15. Qxb7 Rd8 16. Nxe6+ Kxe6 17. Qxg7 N8d7 18. Nd5) (13... Ke7 14. Nxg7 Qb6 15. Qa3+ Kd8 16. Nd5) 14. Rf5 $3 (14. Nd5 $6 Nxd5 15. exd5 Nf6) (14. Rf3 $6 Ne5 15. Rg3+ Kh6 16. Rh3+ Kg6 (16... Nh5 17. Rd1 g6 {(Da6)} 18. Rd5 Bxe6 19. Rxa5 Bxb3 20. Rxe5 Bc2 21. g4 Rhe8) 17. Rf1 Qb6 (17... Re8 18. Rg3+ Nfg4 19. Nd5) (17... Qa6 18. Rg3+ Kh6 19. Nc7) 18. Rg3+ Kh6 19. Qxb6 axb6 20. Nxg7 Rf8 (20... Nfg4 21. Nf5+ Bxf5 22. exf5) 21. Ne8 Rxe8 (21... Nfd7 22. Rf4) 22. Rxf6+ Ng6) (14. Ne2 $6 h6 ( 14... Ne5 15. Rac1 Qb6) 15. N2f4+ Kh7 16. Nxg7 Kxg7 (16... Nxe4 $2 17. Ngh5) 17. Ne6+ Kh7) (14. Rad1 $6 Qb6 15. Nb5 Nc5) 14... Qb6 (14... Ne5 15. Nd5 $3 {[#]} Kh6 (15... Bxe6 16. Nf4+ Kf7 {(Rh6 Dxe6)} 17. Qxe6+ Kf8 18. Rxf6+) (15... Nxd5 16. Qxd5 $1 {(stronger than Rxe5)} Nf3+ {(on Qxd5 it's mat in 2)} 17. gxf3 Qxd5 18. Nf4+ Kh6 19. Rxd5) 16. Ne7 $3 {(threatening Rxf6+)} (16. Rxe5 Ng4 17. Nec7 Qd2 18. Qc3) 16... Nxe4 {(nice alignment of the Knights)} 17. Rf4 $1 Nf6 18. Rh4+ Nh5 19. Nf5+ Kg6 20. Rf1 $18) 15. Nf4+ $1 Kh6 16. g4 $2 (16. Qf7 $3 g6 (16... g5 17. Ne6 {(ou Ccd5 Tf8 Txf6+ ou Txg5)} Rg8 {(Ch5 g4)} 18. Rf3) (16... Qxe3+ 17. Kh1 g6 18. Ne6 $1 {see below}) 17. Ne6 $1 {[#]} (17. g4 $1 Qxe3+ {(Cxg4 Ccd5 Cde5 Th5+!)} 18. Kg2 gxf5 {(Nxg4 Rh5+!, idem after Qd2+ Kh1)} 19. g5+ $3 Kxg5 20. Qg7+ $8 Kxf4 21. Rf1+ $8 Ke5 22. Qe7+ $8 Kd4 23. Rd1+ $8 Kc4 24. Qe6+ Kc5 25. b4+ {JRC}) (17. Ncd5 $6 Nxd5 18. Ne6 {(with Rh5+ it's only draw)} Qxb2 $2 {(better Qxe6 Qxe6 N7f6 Rh5+)} 19. g4 $3 {[#]} Qxa1+ 20. Kf2 $8 Qb2+ 21. Kg3 $8 $18) 17... Qxe3+ (17... Ne8 18. Rh5+ gxh5 19. Qf4+ Kg6 20. Qf5+) (17... Rg8 18. Rf3 Ne5 19. Rh3+ Nh5 20. Qf4+ g5 21. Qf6+ Rg6 22. Qf8+) (17... Qxe6 18. Qxe6 gxf5 19. Nd5 Rf8 20. e5 Nxe5 21. Qxe5) 18. Kh1 gxf5 (18... Rg8 19. Rf4 g5 20. Rf3) (18... Nh5 19. g4) (18... Ne8 19. Rf3 Ne5 20. Qf4+ Qxf4 21. Rh3+) 19. Qg7+ Kh5 20. Ne2 $1 (20. Rf1 $1 Rg8 21. Rxf5+ Kh4 22. g3+ Kh3 23. Nf4+ Qxf4 24. Rxf4) 20... Nd5 21. Ng3+ (21. exd5) 21... Qxg3 22. hxg3 h6 23. Qf7+ Kg4 24. Qg6#) 16... g5 $1 (16... Qxe3+ $2 17. Kg2 g5 18. Qf7 Qd2+ (18... Rf8 19. Rxf6+) 19. Nce2 (19. Kh1 Qd6 20. Ne6) 19... Rg8 20. h4 gxh4 21. Rxf6+) 17. Qxb6 $6 { After the mistake of the 16th move, White has no better than a draw. They prefer the risk, as they say, "calculated". The main thing is that it is better calculated that... by the opponent.} (17. Qf7 $1 Rf8 $8 {(mal jugé par HG)} 18. Qe7 $3 {[#]} Qxe3+ (18... Re8 19. Qf7 Rf8 20. Qe7) 19. Kh1 gxf4 20. Rg1 Qf3+ 21. Rg2 Qf1+ 22. Rg1 $11) (17. h4 $2 Qxe3+ 18. Kf1 (18. Kg2 gxf4 19. g5+ Kg6 {(no Kh5? gxf6+ Kh6 Rh5+! Kxh5 Qf7+)}) (18. Kh1 gxf4 19. g5+ Kh5 20. gxf6+ Kh6 {and on Rh5+, the bK can go down in h4}) 18... gxf4 19. g5+ Kh5 $6 (19... Kg7 $1 20. gxf6+ Nxf6 21. Rg5+ Kh6 $19) (19... Kg6 20. h5+ Kxh5 21. gxf6+ Kg6 $1 22. Nd5 Qxb3 23. axb3 Nb6 $1 $19) 20. gxf6+ Kg4 (20... Kxh4 21. Qc2 Qg3 22. Qf2) 21. Qe6 $2 (21. Ne2 $1 Qxb3 22. axb3 Nf8 23. Rxf4+ Kh5 24. Kf2) 21... Kf3 $2 { HG} (21... Nc5 $19) 22. Rxf4+ $3 {[#]} Qxf4 23. Qh3+ Qg3 24. Qf5+ Qf4 $11) 17... axb6 18. Rd1 (18. h4 $2 gxf4 19. g5+ Kg6 20. gxf6 fxe3) (18. Nfd5 Nxg4 19. h3 (19. Raf1 Nc5) 19... Nge5 20. Rd1 Ng6 21. Nc7 Ra5 $17) 18... Rg8 $2 {A lack of guilty appetite.} (18... gxf4 $1 19. g5+ Kg6 $1 (19... Kg7 20. gxf6+ Nxf6 21. Rg5+ Kf7 22. exf4 h6 {(Ta5 Td6)} 23. Rb5 {(Tg2 Fd7 pour Fc6 ; Tg3 Ch5)} Rg8+ 24. Kh1 $2 {(Rf2 Fd7 ou Rf1 Tg4!)} Rxa2 $3 {(ou Fg4)} 25. Nxa2 Nxe4 26. Rf1 Bh3 $19) (19... Kh5 $6 20. gxf6+ Kg6 $11) 20. gxf6 (20. Rd6 fxe3 $1 {(no Rf8? from HG because of exf4)} 21. gxf6 Kf7 22. e5 {(Rf1 Te8 ou Tg5 Cxf6)} Re8 23. Rh5 Nxe5 {(ou Cf8)} 24. Rxh7+ Kg8 25. Re7 Bh3) (20. Rb5 $2 Nh5) 20... fxe3 $1 (20... Nxf6 21. Rxf4 Re8 22. Rd6 Re6 23. Rd8 Kg7) 21. Rf3 (21. Rd6 Kf7) (21. f7 Rf8 22. Rdf1 Nc5) (21. Rdf1 Kf7 22. Rg5 Rg8) 21... Ne5 $1 (21... e2 22. Nxe2 Rxa2 23. f7 Rf8 24. Rdf1 Kg7 25. Rg3+ Kh8 26. Nc3 $1) 22. Rxe3 Be6 $1 23. Rg3+ (23. Rf1 Kf7) (23. a3 Rhg8) (23. Nd5 Kf7) 23... Kxf6 24. Rf1+ Ke7 25. Rg7+ Nf7 26. Nd5+ Kf8 $19) (18... Ra5 19. Nfd5 (19. Nh3 Nxg4 20. Rd6+ Kg7 21. Rxg5+ Rxg5 22. Nxg5 Nxe3 23. b3 Nc5 24. Rxb6 $2 Rf8) 19... Nxg4 20. h3 (20. Kg2 Nf8) (20. Rdf1 Nge5) 20... Nge5 21. b4 Ra3 22. Nb5 Rd3 $17) 19. Nfd5 $1 Nxg4 $2 { New mistake. The advantage goes back to White.} (19... Nxd5 $1 20. Rfxd5 (20. exd5 Nc5 21. Rf6+ Kg7 22. Rxb6 Bxg4) (20. Rdxd5 Rg6 {(ou Cf8 HG Tf6+ Cg6)} 21. Rf7 {(e5 Cb8 Tf8 Cc6)} Nf6 22. Rd8 Be6) (20. Nxd5 Nc5 {HG} 21. Ne7 {(on Rf6+. as on Nf6 follows Rg6)} Re8 {(or Bxf5)} 22. Rd6+ Be6) 20... Nc5 {HG} (20... Nf6 21. Rd6 Kg7) 21. Rd6+ (21. h3 Na4 22. Rd8 Nxc3 23. bxc3 Be6) 21... Rg6 22. Rxg6+ Kxg6 23. Rd8 Ne6 24. Rd6 Kf7 25. Rxb6 (25. a3 Ra6) 25... Nc5 26. h3 Na4 $17) (19... Rg6 $6 20. Ne7 Rg7 (20... Nc5 21. Rd8 Nxg4 22. Rff8 Re6 23. Nf5+ Kg6 24. Rg8+ Kf6 25. h3) 21. Ncd5 (21. Nxc8 Rxc8 22. h3 Re7) 21... Nxd5 22. Nxd5 Rxa2 23. Rc1 Ra8 24. Rc7 (24. e5 Nxe5 25. Rxe5 Bxg4 26. Kg2) 24... Rb8 ( 24... Rg6 25. Ne7) 25. e5) 20. Ne7 $1 Rg7 (20... Rf8 21. Rxf8 Nxf8 22. Rd8) ( 20... Re8 21. Nxc8) 21. Rd6+ (21. Nxc8 Rxc8 22. Rd6+ Kh5) 21... Kh5 22. Rf3 ( 22. Ncd5 Kh4 $2 (22... Nxe3 $1 23. Rf3 $8 Rxe7 {(Ce5!)} 24. Rh3+ Kg4 25. Nxe3+ Kf4 26. Nd5+ $8 Ke5 27. Rhh6 $1 Re8 {(meilleur Tf7)} 28. Nc7 Rxa2 29. Nxe8 Rxb2 $2 30. Rd5+ $1 Kxe4 31. Rd1 $1 $18) (22... Nc5 $1 23. Nf4+ Kh4 24. Ng2+ Kh5 $11 ) 23. Rf4 $3 {[#]} (23. Rf3 $4 Nde5 $1) 23... Kh5 (23... Ndf6 24. Rfxf6) (23... gxf4 24. Nf5+ $8 Kh5 25. Nxf4+ Kg5 26. h4#) 24. Rf3 $3 Ngf6 25. Kg2 $3 (25. Nxf6+ Nxf6 26. Rfxf6 Rxe7 27. Rh6+ Kg4 28. Kf2) 25... Rxe7 26. Nxe7 Rxa2 27. Rh3+ Kg4 28. Rd2 $18) (22. Ned5 Kh4 $2 (22... Nc5 $1) 23. Kg2 $1 h5 (23... Nde5 24. Rxe5 h5 25. Re8 Nxe3+ 26. Kf2 Nxd5 27. Nxd5) 24. Rf3 Nge5 (24... Nf2 25. Kxf2 Ra6 26. Nb4) 25. Rh3+ Kg4 26. Rh6 $3 {[#]} (26. Nd1 Nd3 27. Rxd7 Ne1+) 26... Nd3 27. R3xh5 $8 Ne1+ 28. Kf2 Nd3+ 29. Ke2 Nc1+ (29... N3c5 30. Rh3 Nxe4 31. Rf3) 30. Kd2 $18) 22... Ngf6 $8 (22... Nge5 $4 23. Rh6+ {HG}) (22... Nxe3 $2 23. Rh6+ Kg4 24. Kf2) (22... Nf2 $2 23. Nf5) (22... Nxh2 $2 23. Rh3+ Kg4 24. Kxh2 Ne5 ( 24... Rxe7 25. Rd2 Rxe4 26. Nxe4) 25. Kg2 h5 (25... Rxe7 26. Rdh6) 26. Ned5 Rf7 27. Rf6 $1) 23. Rh3+ $1 {Before the Knight is put in f5, a little finesse. } (23. Ncd5 $6 Rxa2 $8 (23... Rf7 $6 24. Nxf6+ {(or e5 or finer a3!)} Nxf6 25. Rfxf6 Rxf6 {(Txe7 Th6+ Rg4 Rf2! Tf7+ Rg2! Tf3 Tdf6!)} 26. Rxf6 Bd7 27. Rxb6 $16) (23... Nxe4 $2 24. Rh6+ Kg4 25. Kg2) (23... Rxe7 $2 24. Nxe7 Nxe4 25. Rh3+ $8 Kg4 26. Kg2 $8 {(Rhh6? Kf3! to e2)} Rxa2 27. Rd2 $3 {[#]} Ndf6 {(Nxd2 Rxh7)} 28. Rh6 $1 Nh5 29. Rc2 Bd7 30. Rxh7 $8 {(threatening #2)} Kh4 31. Ng6+ $8 Kg4 32. Ne5+ Kf5 33. Nxd7 $18) 24. Rfxf6 $1 (24. Rdxf6 Rxe7 {(ou Cxf6)} 25. Nxe7 $8 Nxf6 26. Rxf6 Bh3 27. Rxb6 Ra1+ 28. Kf2 Rh1 29. Nf5 Kg4 30. Nh6+ Kh4 31. Rxb7 Rxh2+ 32. Ke1 Kg3 33. Rxh7 Kf3 $44 34. b4 Be6) (24. Nxf6+ $6 Nxf6 25. Nxc8 Nxe4 ) (24. Rh3+ Kg4 25. Rg3+ Kh5) 24... Nxf6 25. Nxf6+ (25. Rxf6 $2 Bh3) 25... Kh4 26. Nfd5 $8 (26. Nxc8 $2 Rc7 $1) 26... Rxb2 (26... Ra1+ $6 27. Kf2 h5 28. Nxc8 Rf7+ 29. Ke2 Rh1 30. e5 Rxh2+ 31. Kd3 Rf8 32. Nce7 Kg4 33. Ng6 $1 $18) (26... Rf7 27. Nxc8 Rxb2) 27. Nxc8 Rb1+ (27... Rf7) 28. Kf2 (28. Kg2 Rb2+) 28... Rb2+ $8 (28... Rf7+ $2 29. Ke2 Rb2+ 30. Kd3 Rxh2 31. e5 Rf8 32. Ncxb6 $1 g4 33. Rh6+ Kg3 34. Rf6 $1 $18) 29. Ke1 Rf7 (29... Rxh2) 30. e5 Rff2 31. Rh6+ Kg4 $11) (23. Nf5 $1 {(equally strong without the "finesse")} Kg6 {(this defence will still be less stake with wR in g3)} (23... Rg6 24. Rh3+ $1 Kg4 25. Kg2 $18 {: see 26th white move}) (23... Rg8 24. e5 {(Rh3+ : see 25th black move)} Nxe5 25. Rh3+ Kg4 26. Rxf6 Bxf5 27. Rg3+ Kh5 28. Rxf5 $16) 24. Nd5 $1 (24. Nxg7 $2 Kxg7 25. e5 Nxe5 $1 26. Rfxf6 Nc4 $1) 24... Rf7 25. Nde7+ $3 {[#](stronger than e5)} Rxe7 $8 26. Nxe7+ Kg7 27. Nxc8 Rxc8 28. e5 $8 Nxe5 29. Rfxf6 Nc4 30. Rde6 $8 Nxe3 31. Rf3 $18) 23... Kg4 24. Rg3+ (24. Kg2 $4 Rxe7 25. Nd5 Rf7 $19) 24... Kh5 {wR was transferred from f3 to g3.} 25. Nf5 $1 {[#]the key-square.} (25. Ncd5 $6 Rxa2 $1 (25... Rf7 $1 26. Nf5 $1 Ng8 $3 {[#](superb defence)} 27. Nh6 {(h4 Txf5!) } Rf6 $1 {(liquidation; worse Nxh6 Rh3+ then Rdxh6 Rf3 R3h5)} 28. Rh3+ Kg6 29. Nxg8 Rxd6 30. Nge7+ Kf7 31. Rxh7+ Ke8 {(ou Rf8 Cxc8 Rg8)} 32. Nc7+ Kd8 33. Nxa8 Rd1+ 34. Kg2 Rd2+ 35. Kf3 Nf6 36. Rh8+ Kxe7 37. Rxc8 Rxb2 $11) (25... Rxe7 $6 26. Nxe7 Rxa2 {(Nxe4 Rh3+ as already seen in the analysis of the 23rd; or g4 Re6! putting Black in a kind of Z)} 27. Nxc8 Nxe4 28. Rxd7 Nxg3 29. hxg3 Kg4 30. Rxh7 Kxg3 31. Kf1 Rxb2 {(Kf3 Rf7+ Kxe3 Nxb6 with fork on the capture of the last pawn)} 32. Nd6 $16) (25... Nxd5 $2 26. Rh6+ Kxh6 27. Rh3#) ( 25... Ra5) 26. Rxf6 (26. Nf5 Rg6 27. Re6 {(of course White can make Rh3-g3-h3+)} Ra1+ 28. Kg2 Nxd5) (26. e5 Rxe7 27. Nxe7 {(same remark)} Ne4 28. e6 Nxd6 29. Nxc8 Nc5 30. Nxd6 Nxe6 $15) 26... Rxe7 27. Nxe7 $2 (27. Rh3+) 27... Nxf6 28. Nxc8 Nxe4 29. Rh3+ (29. Rg2 $2 Ra1#) 29... Kg4 $17) 25... Rg6 (25... Rg8 $1 {(seemingly the lesser evil)} 26. Rh3+ (26. e5 Ra5 $1 {(was not possible with wR in f3)} 27. Ne7 Rxe5 28. Nxg8 Nxg8) 26... Kg6 27. Rh6+ Kf7 28. e5 $1 Rg6 (28... Ng4 29. Rxh7+ Kf8 30. e6 $18) 29. e6+ Ke8 30. exd7+ Bxd7 31. Rxg6 hxg6 32. Nd4 Ke7 33. Rxb6 Rf8 (33... Bc8 34. Rb5 g4 35. e4) 34. Rxb7 Ng4 35. e4 (35. Nd1) 35... Ne3 (35... Nf2 36. Kg2) 36. h3 (36. Nd5+) 36... Rf1+ 37. Kh2 Rf2+ 38. Kg3 Rd2 39. Nde2 $16) (25... Kg6 {(ceci est plus facilement réfuté avec la TB en g3)} 26. h4 (26. Nxg7 Kxg7 27. Rxg5+) 26... Kf7 (26... h6 27. hxg5 hxg5 28. Nxg7) 27. Nxg7 Kxg7 28. Rxg5+ Kf8 (28... Kf7 29. e5 {pour e6+}) 29. Rf5 $1 (29. e5 Ne8) 29... Ke7 30. e5 b5 31. Rdxf6 Nxf6 32. exf6+ Kf7 33. Rxb5 $18) (25... Rf7 $2 26. Rh3+ Kg4 (26... Kg6 27. Rh6#) 27. Kg2 Ng8 28. Rdh6 Nxh6 29. Nxh6#) 26. Ne7 $2 {Mais ceci gâche tout.} (26. Rh3+ $1 Kg4 27. Kg2 (27. Rd2 $4 Nxe4 $1) 27... Nc5 (27... Nxe4 28. Rd5 $1 {(le plus concluant)} (28. Ne7 {(non Txg6? Rxf5)} Rxa2 $1 (28... Rxd6 29. Nxe4) (28... Nxd6 29. Rxh7) (28... Rg7 29. Rdh6 $8 {(threatening Tg3+) ; but not Nxe4? Rxe7 Ng3 Ra4! Rhh6 Rxe3!)} Rxe7 30. Rf3 Nf2 31. Kxf2 Ne5 32. h3#) 29. Nxe4 Rxb2+ 30. Rd2 Rxd2+ 31. Nxd2 Re6 (31... Rc6 32. Rxh7) 32. Rxh7 (32. Nxc8) 32... Rxe7 33. Rxe7 $18) 28... Nxc3 (28... Nf2 29. Nh6+ Rxh6 30. Rxh6) 29. Rh4+ $1 gxh4 30. Nh6+ $1 Rxh6 31. h3# {JRC}) (27... Nf8 28. Rxf6 (28. Nh6+ Rxh6 29. Rxh6 Nh5 30. Ne2 { (threatening h3+ followed by Txh5+)} Ne6 31. Ng1) 28... Bxf5 (28... Rxf6 29. Nh6+) 29. Rxf5 ) (27... Ra5 28. Nh6+ (28. Ne7) (28. Ng3) 28... Rxh6 29. Rxh6 Nxe4 (29... Nh5 30. Ne2) 30. Nxe4 Rxa2 31. h3+ Kf5 32. Ng3+ Ke5 33. Rhe6#) 28. Nh6+ $1 (28. Ne7 Nh5 29. Rxg6 $1 hxg6 30. Rf3 {(menace h3+ et sur ...Cg7 Tf8)} Nf4+ 31. exf4 gxf4 32. Ned5 {(ou Cxg6)} Be6 {(g5 Cxb6)} 33. Rxf4+ Kh5 34. Rf3) (28. Ng3 $1 Ne6 29. e5 Ne8 30. Rd4+ $1 Nxd4 31. Rh5) 28... Rxh6 29. Rxh6 Nh5 (29... Ncxe4 30. Nxe4 Nxe4 31. h3+ Kf5 32. Rd5#) 30. Ne2 (30. e5 Kh4 31. Rd4+ g4 32. Rd8) ( 30. Rd8 Kh4 31. Kg1) 30... Nxe4 31. Rd4 Kf5 (31... Bf5 32. h3+ Kh4 33. Ng3 $3 Bxh3+ 34. Kh2) 32. Rd5+ Kg4 33. h3+ Kh4 34. Ng1 $18) (26. Rd2 $2 Rg8 $1 (26... g4 $2 27. Ne2 $1 Nxe4 28. h4 $1) (26... Nxe4 27. Nxe4 Nf6) 27. Rh3+ Kg6 $8 ( 27... Kg4 $2 28. Rg2+ Kxh3 29. Rg3#) 28. Ne7+ Kf7 29. Nxg8 Kxg8 30. Rg3 h6 $11) (26. Kg2 $2 g4 $1 27. Ne7 Rg7 28. Nf5 Rf7) 26... g4 $1 (26... Nc5 $1 27. Rf3 $1 (27. Rd8 Nfxe4 $1 28. Nxg6 $1 Kxg6 29. Rg2) (27. Nxg6 Nfxe4 $1 28. Rd8 { (Cxe4?! Cxe4)} Kxg6 {(Cxg3? Ce7)} 29. Rg2 Nxc3 {(or Ne6 -- Teschner -- or Nf6)} 30. bxc3 Ne6 {(ou ...Ce4)} 31. Re8 Kf7 {(Cc7 Tg8+)} 32. Rh8 $8 Kg7 33. Re8 $8 Kf7 $11) 27... Nfxe4 (27... Ncxe4 28. Nxg6 Nxd6 29. Rxf6 Ne8 {(ou Cf5 Ce5 Ta5, plutôt que Cxe3 Ce4!)} 30. Rf8 Be6 31. Ne7 {(Ce5 Rh6)} Rd8 32. e4 Kh6) 28. Rxg6 hxg6 29. Rf8 g4 (29... Nxc3 $2 30. Rh8+ Kg4 31. Kg2) 30. Rxc8 Ra6 (30... Rxc8 31. Nxc8 Nxc3 32. bxc3 Kh4 $11) 31. Ned5 Nxc3 32. Nxc3 Nd3 33. b3 b5 34. Rd8 Nc1 $11) (26... Rg7 $2 {(this repetition of moves would allow White to change your mind)} 27. Nf5 $1 Rg6 28. Rh3+ $1 {as above on the 26th white move}) 27. Nxg6 Kxg6 $2 {The player at the top of the tournament gives the "titan" another chance..} ( 27... hxg6 $1 {("would not have changed anything", according to the same clown found in the analysis of the 10th move)} 28. e5 $1 {HG} Ne8 $8 (28... Nh7 29. e6 Ndf6 {(Ce5 e7 Fd7 Td5)} 30. Rd8 g5 31. e4) (28... Ng8 29. e6 $1 Nc5 {(Ce5 Td8 Ce7 Cd5)} 30. Rd8 Ne7 31. Re8) 29. Re6 (29. Rd4 Ng7 {(Ta5 Tc4 Tc5 Tgxg4 ou Rh6 Tdxg4 Cf8 Tf4 Ce6 Tf7)} 30. Rdxg4 Nf8 31. Rb4 Bd7 32. Rxb6 Bc6) (29. Rd5 Nc7 30. e6+ Nxd5 31. exd7 Bxd7 32. Nxd5 Bc6) 29... Ng7 30. Re7 Nf5 $1 (30... Kh6 $2 31. Rxg4) 31. Rh7+ (31. Re8 Nxg3 32. e6 Nf6 33. Rh8+ Kg5 34. hxg3 Ra5 $1 35. Rxc8 Re5 36. Kf2 Rxe6 37. Rc7 Rd6 38. Ke2 Kf5 {pour Txb7 Ch5}) 31... Nh6 32. Nd5 (32. e6 Nf6 33. Rh8 Nfg8) 32... Nxe5 33. Nxb6 (33. Ne7 $2 Be6) (33. Nf6+ Kg5 34. Ne4+ Kf5 35. Nd6+ Ke6) 33... Rxa2 34. Nxc8 Nf3+ (34... Rxb2 35. Nd6 b5 $44) 35. Rxf3 gxf3 36. Nd6 g5 37. Nf7 Kg6 38. Rxh6+ Kxf7 39. Rh7+ Kf6 40. Rxb7 g4 41. Kf2 Ra1 $11) 28. Rxg4+ $1 {Whites will never let go of their prey.} (28. e5 Nxe5 29. Nd5 Rxa2 (29... Kg7 30. Nxf6 Rxa2 31. Rxb6 Nc4 32. Rb4) 30. Rxf6+ Kg5) 28... Kf7 ( 28... Kh5 29. Rg7 $1 (29. Rf4 b5 30. Nd5 Ne8 {(Cg4 Tf7)} 31. Re6 Ng7 32. Re7) ( 29. Rg3 Ra5 {(b5 e5)} 30. b4 Re5 31. Rg7) 29... Ra5 (29... h6 30. e5 Ne8 31. Rdxd7) 30. Nd5 $1 (30. Ne2 Rg5+ 31. Ng3+ Kg4 32. Rf7 {Teschner} Kh3 {(Tb5 e5! Txe5 Rg2)} 33. Rdxf6 Nxf6 34. Rxf6 h5 35. Rxb6) (30. Re7 Rg5+ 31. Kh1) 30... Nxd5 31. Rxd5+ $1 (31. Rxh7+ Kg4 32. exd5 Rxa2 33. Re6) (31. exd5 Ne5 {(Txa2 Tg8)} 32. Rxh7+ {(ou Te7 Cf3+ Rf2 Cg5 Rg3)} Kg4 33. Re7 Kf5 34. h4 Rxa2 35. Rd8 ) 31... Rxd5 32. exd5 Nf6 33. d6 $18) 29. Rf4 $1 Kg7 (29... Ke7 30. e5 $1 Ne8 31. Nd5+ Kd8 32. Rf8) 30. e5 Ne8 (30... Ng8 31. Rc4 $1 (31. e6 {HG} Ndf6 {(Cc5 Tg4+ et Txg8 ; Ce5 Td8)} 32. e7 {(ou e4 Ce7 Cd5)} Bh3 33. Rd8 Rc8 34. Ne4) (31. Rg4+ Kh8 {(Rf8 Cd5 ou Rf7 e6+)} 32. e6 Ndf6 33. Rd8 {ou Tf4}) 31... Nc5 (31... Nxe5 32. Rc7+ Bd7 33. Rcxd7+ Nxd7 34. Rxd7+ Kg6 35. Rxb7 Ra6 36. e4) (31... Ne7 32. Rc7) 32. Rxb6 Na6 (32... Nd7 33. Rd6) (32... Ne6 33. Rxc8) 33. Nd5) 31. Re6 $1 Nc7 32. Re7+ (32. Re7+ Kg6 33. e6 (33. Rf3 Ra5 34. Rg3+ Kf5 35. Rg8) (33. h4 ) (33. Rc4 $1 Na6 34. Rg4+) 33... Nc5 34. Rxc7 Nxe6 (34... Bxe6 35. b4) 35. Rg4+ Kf5 36. Rcc4 {HG}) 1-0