the Maestro's report
---
Do you know Max Feigl? No ? Pity. He was an excellent composer, straddling two centuries, combining strategy and model mats, according to the principles of the German school. Here are three samples of his work, the last one in collaboration with a great player: at that time, the world of the game and the world of the problem were not compartmentalised. The great player in question, although one-eyed, could see much better than his opponents. Solutions to these problems on request.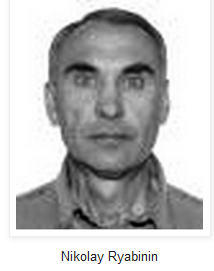 Do you know Nikolai Ryabinin? No ? Pity. He's an excellent composer, of our time, combining spectacularity and depth. Sometimes you have to wait more than 10 moves before you know... how to begin. Here are three samples of his work, the last one reminiscent of a Villeneuve-Esclapon classic, where one draws with one less rook.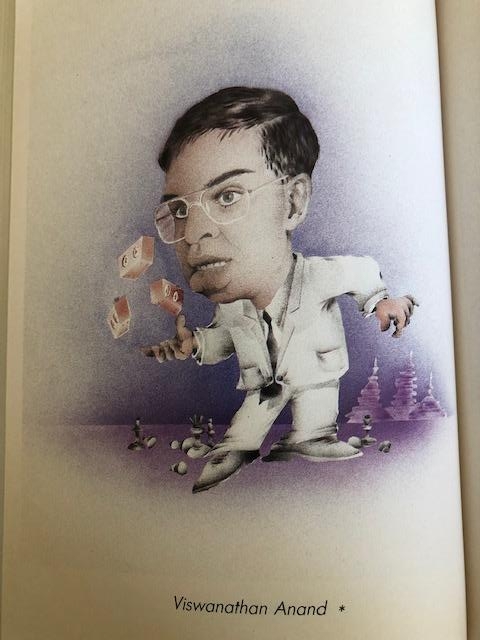 When you meet a world-class player, and therefore have a good chance of losing, you take great comfort in knowing that you had a winning position. After all, it proves that, in terms of design, you were up to the task. Simply said, he's better trained than you are. If you had the time, and blah, blah, blah... A familiar refrain.
Here, the case is a bit special. The White player didn't know if he was winning. So he asked the big machine called "Deep Blue", which would 4 years later strip the world champion in 19 moves (remember this Caro-Kann). This machine was then dismantled and scrapped, just like there are car cemeteries. The detail of the analysis would have been much more interesting than the match itself, one wonders why it was never published.
Enjoy your meal and see you, God willing, in a fortnight' time on February 11th.
Master's diagrams
[Event "3#"] [Site "?"] [Date "1900.??.??"] [Round "?"] [White "Feigl, M."] [Black "1085.46"] [Result "1-0"] [SetUp "1"] [FEN "K4Q2/p1BNp3/4p3/1B2P1pN/4k1P1/1pP3p1/3P1b2/1b4n1 w - - 0 1"] [PlyCount "1"] [EventDate "1900.??.??"] 1. -- 1-0 [Event "3#"] [Site "?"] [Date "1907.??.??"] [Round "?"] [White "Feigl, M."] [Black "1657.55"] [Result "1-0"] [SetUp "1"] [FEN "3K4/p1B2Q2/2PN1P1p/rPp1kBp1/p5nr/6P1/5P2/2n1b3 w - - 0 1"] [PlyCount "1"] [EventDate "1907.??.??"] 1. -- 1-0 [Event "3#"] [Site "?"] [Date "1903.??.??"] [Round "?"] [White "Feigl, M & Teichmann R"] [Black "1088.24"] [Result "1-0"] [SetUp "1"] [FEN "b4K1Q/4P2p/Np5N/n3B3/n3k3/4p2p/4B1P1/b7 w - - 0 1"] [PlyCount "1"] [EventDate "1903.??.??"] 1. -- 1-0 [Event "?"] [Site "?"] [Date "1999.??.??"] [Round "?"] [White "Ryabinin, N."] [Black "+0800.33c1h6"] [Result "1-0"] [SetUp "1"] [FEN "8/6P1/2p4k/5p2/P6P/2R5/r1p1r3/2K3R1 w - - 0 1"] [PlyCount "25"] [EventDate "1999.??.??"] 1. Rg6+ $3 (1. Rxc6+ $2 Kh5 2. Rg5+ Kxh4 3. Rc4+ f4 $3 4. Rg4+ (4. Rxf4+ Kxg5 $11) 4... Kh3 5. Rc3+ f3 $3 6. Rxf3+ Kxg4 7. g8=Q+ Kxf3 $11 {: text without Pc6}) (1. g8=Q $4 Ra1+ 2. Kb2 c1=Q+) 1... Kh5 2. Rg5+ Kxh4 3. Rc4+ (3. Rh3+ $2 Kxh3 4. Rh5+ Kg4 $8 5. g8=Q+ Kxh5 {but it remains Pf}) 3... f4 (3... Kh3 4. Rh5+) (3... Kxg5 4. g8=Q+) 4. Rg4+ $3 {[#]} (4. Rxf4+ $2 Kxg5 5. g8=Q+ Kxf4 6. Qxa2 Re1+ 7. Kxc2 Re2+ 8. Kb3 Rxa2 9. Kxa2 Ke5 10. a5 Kd6 $11) 4... Kh3 (4... Kh5 5. Rc5+ Kh6 6. g8=N+ (6. Rg6+) 6... Kh7 7. Rh5#) (4... Kxg4 5. g8=Q+ Kf3 6. Rc3+) 5. Rc3+ f3 6. Rxf3+ Kxg4 7. g8=Q+ Kxf3 8. Qxa2 Re1+ 9. Kxc2 Re2+ 10. Kb3 Rxa2 11. Kxa2 Ke4 12. a5 Kd5 13. a6 1-0 [Event "?"] [Site "?"] [Date "2002.??.??"] [Round "?"] [White "Ryabinin, N."] [Black "0100.34"] [Result "1/2-1/2"] [SetUp "1"] [FEN "R7/6k1/8/4K3/1P4pp/2p5/2P2Pp1/8 w - - 0 1"] [PlyCount "27"] [EventDate "2002.??.??"] 1. Ra1 $8 (1. Ra7+ $2 Kg6 2. Ra1 h3 $19) 1... g3 (1... h3 2. Kf5 h2 3. Ra7+ { text with g1-b6 obstructed in addition to h1-b7}) 2. f3 $3 {[#]} (2. Kf5 $2 gxf2) (2. fxg3 $2 h3 3. Kf5 h2 4. Ra7+ Kf8 5. Kf6 Ke8 6. Ke6 Kd8 7. Kd6 Kc8 8. Kc6 Kb8 9. Rb7+ Ka8 10. Kc7 g1=Q 11. Rb8+ Ka7 12. Rb5 Qxg3+) (2. f4 $2 h3 3. Kf5 (3. Rg1 Kf7 4. Ke4 h2) 3... h2 4. Ra7+ Kf8 5. Kf6 Ke8 6. Ke6 Kd8 7. Kd6 Kc8 8. Kc6 Kb8 9. Rb7+ Ka8 10. Kc7 g1=Q 11. Rb8+ Ka7 12. Rb5 Qb6+ $3 {[#]} 13. Rxb6 h1=Q {controling b7}) 2... h3 3. Kf5 $8 h2 4. Ra7+ Kf8 (4... Kh6 5. Ra6+ Kh5 6. Ra8) 5. Kf6 Ke8 6. Ke6 Kd8 7. Kd6 Kc8 8. Kc6 Kb8 9. Rb7+ Ka8 (9... Kc8 10. Ra7) 10. Kc7 $3 (10. Rg7 $2 g1=Q 11. b5 Qa7 (11... Qd4)) 10... g1=Q 11. Rb8+ Ka7 12. Rb5 $3 {[#]g3 square is inaccessible, and the bQ cannot defend b7.} Qb6+ 13. Rxb6 h1=Q 14. Rb7+ 1/2-1/2 [Event "?"] [Site "?"] [Date "2002.??.??"] [Round "?"] [White "Ryabinin, N."] [Black "0326.10"] [Result "1/2-1/2"] [SetUp "1"] [FEN "8/2nK4/8/8/6nB/1k6/3P3r/1B6 w - - 0 1"] [PlyCount "21"] [EventDate "2002.??.??"] 1. Bg3 $8 Rh1 (1... Rxd2+ 2. Kxc7) 2. Bf5 $8 (2. Be4 $2 Nf6+) 2... Nd5 (2... Nh6 3. Be4) 3. Be6 $8 (3. Bxg4 $2 Nf6+) 3... Kc4 (3... Ngf6+ 4. Kd6 Ne4+ (4... Rh5 5. Be5) 5. Ke5 $1 Nxg3 6. Bxd5+ $8) (3... Rh5 4. Kd6 Ngf6 (4... Kc4 5. Bxg4 ) 5. Be5 $11) 4. Kd6 $8 Rh6 (4... Ngf6 5. Bxd5+ (5. d3+) 5... Nxd5 6. d3+) 5. Bf4 $3 {[#]} (5. d3+ $2 Kd4 $1 6. Be5+ {(compare with text)} Kxd3 $1 7. Kxd5 (7. Bg7 Rg6) 7... Ne3+ 8. Kd6 Nc4+ 9. Kd5 Rh5 $19) 5... Rg6 (5... Rf6 6. Be3 $1 (6. Be5 $1 Rg6 7. d3+ Kxd3 8. Kxd5 {text}) 6... Nh2 (6... Nh6 7. d3+ Kxd3 8. Bxh6) ( 6... Ngxe3 7. dxe3 Rg6 8. e4) (6... Rg6 7. Ba7 $8 Ngf6 8. d3+) 7. Ba7 $3 {[#]} (7. Ke5 $2 Nf3+ 8. Kd6 Nd4) (7. Bb6 $2 Rxe6+ 8. Kxe6 Nxb6 9. d4 Nd5 $19) (7. Bg5 $2 Rg6 8. Be3 Nf3) (7. Bg1 $2 Nf3) (7. Bc5 $2 Rxe6+ 8. Kxe6 Kxc5 9. d4+ Kc6)) ( 5... Rxe6+ 6. Kxe6 Nxf4+ 7. Kf5 $11) 6. d3+ $8 (6. Be5 $2 Nxe5 7. Kxe5 Rg5+ 8. Ke4 Kc5 $19) (6. Be3 $2 Ngf6 $8 7. d3+ Kc3 8. Bxd5 Ng4+ $8) 6... Kd4 (6... Kxd3 7. Kxd5) 7. Be5+ $3 {[#]bR is on g6 instead of h6 (see the try 5 d3+?).} Kxd3 (7... Nxe5 {pat}) 8. Kxd5 $8 Ne3+ 9. Kd6 $8 Nc4+ 10. Ke7 $3 (10. Kd5 $2 Rg5) ( 10. Kc7 $2 Rxe6) 10... Nxe5 11. Bf5+ $8 1/2-1/2 [Event "Groningen PCA"] [Site "Groningen"] [Date "1993.??.??"] [Round "6"] [White "Benjamin, Jo"] [Black "Anand, V."] [Result "0-1"] [ECO "B63"] [WhiteElo "2620"] [BlackElo "2725"] [PlyCount "82"] [EventDate "1993.12.??"] [EventType "swiss"] [EventRounds "11"] [EventCountry "NED"] {59/222} 1. e4 c5 2. Nf3 d6 3. d4 cxd4 4. Nxd4 Nf6 5. Nc3 Nc6 6. Bg5 (6. Be3 Ng4 7. Bb5 (7. Bc4) 7... Nxe3 8. fxe3 Bd7 9. O-O e6 (9... Ne5 10. Nf3 Bxb5 11. Nxb5 Qd7 12. Nxe5 dxe5 13. Qxd7+ Kxd7 14. Rxf7 {Ivkov,B-Taimanov,M/Hastings 1955}) 10. Bxc6 bxc6 11. Qf3 (11. e5) (11. Qh5 Qe7) 11... Qf6 (11... Qe7 12. e5 ) (11... f6 12. e5) 12. Qxf6 gxf6 13. Rxf6 Bg7 14. Rff1 Rb8) 6... e6 7. Qd2 Be7 8. O-O-O O-O 9. Nb3 {Alekhin.} (9. Kb1 d5 $1) (9. f3 $6) (9. f4 Nxd4 10. Qxd4 Qa5 (10... h6 11. Bh4 Qa5) 11. Bc4 (11. e5 dxe5 12. Qxe5 Qxe5 13. fxe5 Nd5 14. Bxe7 Nxe7) 11... h6 (11... Bd7 12. e5 dxe5 13. fxe5 Bc6 14. Bd2 Nd7 15. Nd5 Qd8 16. Nxe7+ Qxe7 17. Rhe1 Rfd8 18. Qg4 Nf8 19. Kb1) 12. h4 Rd8 13. Be2 (13. Bd3 Qc5) 13... Bd7 14. Qe3 Bc6 15. Rd3 Kf8 16. Bxf6 Bxf6 17. Bf3 h5 (17... Bxc3 18. Rxc3 d5)) 9... Qb6 (9... a6 10. Bxf6 gxf6 11. Qh6 Kh8 12. Qh5 Qe8 13. f4 Rg8 14. Bd3 Rg7 15. g4 b5 16. h4 b4 17. Ne2 e5 (17... a5 18. Nbd4) 18. f5 a5 19. Rdg1 $1 (19. Kb1 a4 20. Nd2 Bb7 21. Rhf1 Nb8 $1 22. g5 Nd7 23. Nf3 Nc5 $132 { Borriss,M-Leko,P/Kecskemet/1991 53/188/}) 19... Bb7 20. g5 a4 21. Nd2 Nb8 22. gxf6 Bxf6 23. Rxg7 Bxg7 24. f6 Bxf6 25. Rf1 Qe7 26. Nf4 $1 $40 {[#]}) (9... d5 $6 10. Bxf6 Bxf6 11. exd5 Bxc3 12. Qxc3 exd5 13. g3 $16) 10. f3 Rd8 11. Kb1 (11. Be3 Qc7 12. Qf2 d5 (12... Nd7 13. h4 a6 14. h5 b5 15. g4 Nce5 $1 16. Rg1 b4 17. Na4 Rb8 18. f4 Nc4 19. Ba7 Ra8 20. Bd4 {Adams,M-Conquest,S/London/1990 50/222/} e5 $1 $15) 13. exd5 Nxd5 14. Nxd5 Rxd5 15. Rxd5 exd5 16. g4 (16. g3 $2 Bf5 17. Bf4 Qd8 18. Bb5 Nb4 19. c3 Bd3 20. cxb4 Rc8+ {Petrushin,A-Brodskij,M Sochi 1993}) 16... Be6 17. Kb1 Bf6 $1 18. g5 (18. Bd3 Nb4 {Rogers,I-Kotronias,V/Crete/1991 53/189/} 19. Rd1 $1 $36) 18... Be5 19. f4 d4 $1 20. Bc1 (20. Nxd4 $2 Bxd4 21. Bxd4 Nxd4 22. Qxd4 Rd8) 20... Bd5 21. Rg1 Bd6 $132 {Illescas Cordoba,M-Kramnik, V (1) Alcobendas m 1993}) (11. Nb5 Rd7 12. Be3 Qd8 13. N5d4 Qf8 $6 (13... e5 $1 14. Nf5 d5 15. Nxe7+ Qxe7 16. Bc5 Qe6 17. exd5 Rxd5 18. Bd3 b6 $10 {Petrushin, A-Shmuter,L Sochi 1993 1-0 37}) 14. Qc3 Nxd4 15. Nxd4 a6 16. g4 Rd8 17. g5 Nh5 18. Ne2 e5 19. Qd2 Be6 20. Nc3 $14 {xd5 Fedorowicz,J-Gurevich,D USA-ch (03) 1993}) (11. h4 d5) 11... Qc7 (11... a6 12. Be3 Qc7 13. Qf2 Nd7 14. g4 b5 15. g5 Rb8 16. h4 Nb6 17. g6 Na4 (17... fxg6 18. h5 gxh5 19. Rxh5 Na4 $13) 18. gxf7+ Kxf7 19. Ne2 Bf6 20. Ned4 $14 {Timman,J-Salov,V/Linares/1991 51/194/}) (11... d5 $6 12. Bxf6 dxe4 $2 (12... Bxf6 13. exd5 Bxc3 14. Qxc3 exd5 15. Qc5 $14) 13. Bxe7 $1 Rxd2 14. Nxd2 $1 exf3 (14... Nxe7 $2 15. Nc4 Qc7 16. Nb5 $18) 15. Nc4 $1 (15. gxf3 e5 16. Bh4 {Anand-Benjamin 1989}) 15... Qc7 (15... Qf2 16. Ne4) 16. Bd6 $1 $18) 12. Bxf6 $6 $146 (12. Qf2 $2 Ng4 $15) (12. Nb5 Qb8 13. Bf4 e5 14. Bg5 Be6 $10) (12. Bf4 a6 13. g4 Ne5 (13... b5 14. g5 Nh5 15. Be3 Ne5 16. f4 Nc4 17. Bxc4 Qxc4 18. Bb6 b4 $1 19. Ne2 Re8 $13 {Svidler,P-Fishbein,A/Oakham/ 1990 50/220/}) (13... Rb8) 14. g5 Nfd7 15. Qg2 (15. Qf2 b5 16. h4 b4 17. Ne2 a5 18. Ned4 a4 19. Nb5 Qb6 20. Be3 Qb8 21. N3d4 Ba6 22. h5 Rc8 23. g6 $1 {[#]} fxg6 24. hxg6 Nxg6 25. f4 e5 26. Bh3 $1 {[#]Hamarat-Stern, corr 1994}) 15... b5 16. Bc1 ( 16. h4 $2 b4 17. Ne2 a5) (16. a3) 16... Bb7 17. f4 b4 18. Ne2 Nc4 19. Ng3 d5 20. f5 (20. Qe2 Ndb6 21. exd5 {Illescas Cordoba,M-Kramnik,V (3) Alcobendas m 1993 59/(222)} Bxd5 $15) (20. Bd3 {Kramnik}) 20... Nd6 21. f6 Bf8 22. fxg7 Bxg7 23. Bd3 Ne5 $132) (12. h4 d5 13. Bxf6 dxe4 $1 14. Nb5 $2 Rxd2 15. Rxd2 Qg3 $1 (15... Qb6 $2 16. Bxe7 Nxe7 17. c4 $16 {Cunningham,R-Fishbein,A Philadelphia World op (1) 1992})) (12. g4 d5 13. Bxf6 dxe4 14. Bd4 e5) 12... Bxf6 13. g4 g6 $6 (13... a6 14. g5 Be7 15. h4 (15. f4 $14 {VA}) 15... b5 16. h5 b4 17. Ne2 a5 $132 18. g6 fxg6 (18... h6 19. gxf7+ Kxf7 20. f4) 19. hxg6 h6) ( 13... Ne5 14. Nb5 Qb6 15. N5d4 Ng6) (13... g5 $2 14. h4 h6 15. hxg5 hxg5 16. Rh6 (16. Rh5 Qe7 {pour ...Cg6 VA})) 14. h4 a6 15. g5 (15. h5 $6 g5 $1 16. h6 Qe7) 15... Bg7 16. h5 b5 17. hxg6 hxg6 18. f4 $1 (18. Bd3 Ne5 19. f4 Nxd3 ( 19... Nc4 20. Bxc4 Qxc4 21. Qh2 $40) 20. cxd3 (20. Qxd3 b4 21. Ne2 a5) 20... b4 21. Ne2 a5 {VA}) (18. Qh2 b4 19. Ne2 (19. Qh7+ Kf8) 19... a5) 18... b4 19. Na4 $8 (19. Ne2 a5) 19... Rb8 (19... e5 20. fxe5 (20. Qf2 $1 Bg4 21. Rd3 {Stohl}) ( 20. f5) (20. Bc4 exf4 21. Qxf4 Ne5 22. Bd5 Bb7 {VA}) 20... Nxe5 (20... dxe5 21. Bd3 $14) (20... Bxe5 21. Bc4 $1) 21. Qxb4 $16) 20. Qh2 (20. Bd3 Ne7 21. Rh4 Qc6 $1 22. f5 (22. Qh2 Kf8) 22... exf5 23. exf5 Bxf5 24. Rxb4 Bxd3 25. cxd3 Nd5 $17 ) (20. Rh4 Ne7 (20... e5 21. f5 (21. Bc4 Nd4 22. Qd3 d5 $1) 21... gxf5 22. g6 ( 22. exf5 Bxf5 23. Bd3) 22... fxe4 23. Bc4 Be6 24. gxf7+ Bxf7 25. Bxf7+ Qxf7 ( 25... Kxf7 26. Qd5+) 26. Rg4 (26. Rg1 Ne7 27. Qh2 Kf8 28. Qh1) (26. Qg2 Qf3) ( 26. Rxe4 Ne7 27. Rg4 $40) 26... Ne7 27. Qg2 Kf8 (27... Nf5 28. Rf1) 28. Rf1 Bf6 29. Qh1 Nd5 (29... Ng8 30. Qg1 Ne7) 30. Qh6+ Ke8 31. Rg6) (20... Na5 21. Qh2 ( 21. Nac5 Nxb3 22. Nxb3 a5) (21. f5 exf5) 21... Bd7 22. Bxa6 Bxa4 23. Rh1 Kf8 24. Rh7 Bxb2 (24... Bxb3 25. axb3 Bd4 26. f5 exf5 27. exf5 gxf5 28. Qh6+ Ke8 29. g6) 25. Qh6+ Ke8 26. Qxg6 fxg6 27. Rxc7 Rd7 28. Rxd7 Kxd7 29. Rh7+ Kc6 30. Kxb2 $18) 21. Qh2 (21. Nac5 a5) 21... Kf8 $1 (21... Qc6 $2 22. Rh7 Qxa4 23. Rxg7+ Kxg7 24. Qh6+ Kg8 25. Bb5 $1 $18) (21... Bd7 $2 22. Rh7 Bxa4 (22... f5 23. gxf6 Bxf6 24. f5) 23. Bc4 $3 {[#]} (23. Rxg7+ Kxg7 24. Qh6+ Kg8 25. Bc4 $18) 23... Qxc4 24. Rxg7+ Kxg7 25. Qh6+ Kg8 26. Rh1 $18) 22. Rh7 Ng8 23. e5 $1 {[#]} dxe5 24. Rxd8+ Qxd8 25. f5 $1 {[#]Stohl} Rb7 (25... exf5 26. Rxg7) (25... Bd7 26. fxg6 (26. Rxg7 Kxg7 27. fxg6 Kxg6 28. Bd3+) (26. Nac5 gxf5 27. Rxg7 Kxg7 28. Qxe5+ Kh7 29. Nxd7) 26... Bxa4 27. Bd3 $1 Be8 28. Rxg7 Kxg7 29. Qh7+ Kf8 30. g7+ Ke7 31. Qxg8 Bc6) 26. fxg6 (26. Rxg7 Kxg7 27. f6+ Nxf6 28. Qh6+ Kg8 29. gxf6 Qxf6 30. Bxa6 Rc7) (26. Bxa6 $2 Rd7 $3 {[#]} 27. f6 Bxf6 28. gxf6 Bxa6) (26. f6 Bxf6 27. gxf6 Qd1+ 28. Nc1 Qxf1 29. Nc5 Qxf6 30. Nxb7 Bxb7 $11) 26... fxg6 27. Bxa6 Rf7 (27... Rd7 28. Bd3 Qxg5 29. Qf2+ Rf7 30. Qc5+ Ne7 31. Nb6 Bb7) 28. Qe2 Bxa6 ( 28... Ne7) 29. Qxa6 Qd1+ (29... Rf2 $2 30. Rh1 Ne7 31. Nac5 Qd5 32. Re1 Nc6 33. Ne4 Rf4 34. Qc8+ Kf7 35. Nbc5 Nd4 36. c4 $1 bxc3 37. bxc3 $16) 30. Nc1 Rf1 31. Qc8+ Kf7 32. Qc7+ Ne7 33. Rxg7+ $8 Kxg7 $11) 20... Kf8 (20... e5 $2 21. f5 gxf5 22. Qh7+ Kf8 23. exf5 $18) (20... Bd7 21. Rd3 Ne7 $2 (21... Kf8 {below}) 22. Rh3 Kf8 23. Rh7 $1 Ng8 24. f5 $1 {[#]} (24. Rxg7 Kxg7 25. Qh8+ Kf8 26. Rh7 $40 Ke7) 24... Be5 (24... Bxa4 25. Rxg7 Kxg7 26. Qh8+ Kf8 27. Rh7 Be8 28. f6) ( 24... exf5 25. Nac5 Bc8 26. Rxg7 Kxg7 27. Qh8+ Kf8 28. Rh7) 25. Rxf7+ Kxf7 26. Qh7+ Bg7 27. fxg6+ Kf8 28. Bd3 {VA}) (20... Ne7 21. Rd3 Kf8 $1 (21... Qc6 $2 22. Nac5)) 21. Rd3 e5 $6 (21... Ne7 $1 22. Rh3 Qc6 $1 (22... Bd7 23. Rh7 Ng8 24. f5 exf5 25. Nac5) (22... f5 $2 23. gxf6 Bxf6 24. Rh7 Bg7 25. f5 $1 exf5 26. Nac5 $1 {[#]} Qa7 27. Bc4 $1 {[#]} Ng8 28. Bxg8 $18) 23. Rh7 Ng8 $1 (23... f5 24. gxf6 Bxf6 25. Qh6+ Ke8 26. Bd3 $18) (23... Qxa4 24. Rxg7) 24. Rxg7 Kxg7 25. Qh8+ (25. Nd4 ) 25... Kf8 26. Rh7 Ke7 27. Qg7 Rf8 28. e5 Bd7 $1 (28... Qxa4 $2 29. exd6+ Ke8 30. Rh8 Qc6 31. Rxg8 Qxd6 $6 32. Rxf8+ Qxf8 33. Qe5 $1 Rb6 34. Qc7 $18) (28... Bb7) (28... Rb7) (28... dxe5) 29. Bd3 (29. exd6+ Qxd6) 29... Qd5 (29... dxe5 30. Bxg6 Be8) 30. exd6+ Qxd6 31. Nac5 Qxf4 $17) (21... Bd7 $1 22. Rh3 (22. f5 exf5 23. Nac5 (23. Rxd6 Ne5) 23... Bc8 (23... fxe4 24. Nxa6) 24. exf5 gxf5 25. Rd1 (25. Rh3 Be5 26. Rh8+ Ke7 $19) 25... Be5 (25... Qe7) 26. Qh6+ $8 Bg7 27. Qh2 $11) (22. Rd1 $6 Na5) 22... Ke7 $1 (22... Nd4) 23. Qe2 (23. Rh7 Rh8 24. Qf2 Rxh7 25. Rxh7 Kf8) 23... e5 (23... Nd4 24. Nxd4 Bxd4 $13) (23... Na5 24. f5 Bxa4 25. f6+ Bxf6 26. gxf6+ Kxf6 27. Qe3 Bxb3 28. Rf3+ {VA}) (23... Kf8 24. Rh7 Ne7 25. Qh2) 24. Rh7 Rh8 {VA}) 22. f5 $1 (22. Bh3 $2 exf4 23. Qxf4 (23. Bxc8 Rbxc8 24. Rh3 Be5) 23... Ne5 $17) 22... gxf5 23. Rh3 $1 {Achieves the "alekhinian" threefold.} Ne7 $8 {Keep an eye on c4.} (23... f4 $2 24. Rh7 $1 $18 (24. Rh8+ Ke7 $8 25. Rh7 Rg8 $13)) (23... fxe4 $2 24. Rh7 Be6 25. Rxg7 $18) (23... Ke7 $2 24. Rh7 Rg8 {VA} 25. g6 $1 Nd8 (25... fxg6 26. Bc4) 26. gxf7 Nxf7 27. Rg1 Kf8 28. Qg2 Nd8 29. Qg6 (29. Bc4)) (23... Nd4 $2 24. Nxd4 exd4 25. Rh7 Be5 26. Qh6+ Ke7 27. g6) 24. Rh8+ (24. Rh7 Ng6 $1 (24... Ng8 $2 25. Rxg7 Kxg7 26. Qh7+ (26. Qh8+ Kf8 27. Rh7 Be6 28. exf5 Rdc8 29. Nc3 bxc3 30. fxe6 $18 {VA}) 26... Kf8 27. exf5 $18 Bxf5 (27... Qc6 28. f6 Be6 29. Rh4 Rb7 30. Bh3) (27... Bb7 28. Rh4 Rbc8 29. f6) 28. Qxf5 Qc6 29. Rh7) (24... fxe4 $2 25. Rxg7) 25. Bd3 $1 (25. Rxg7 Kxg7 26. Qh6+ Kg8 27. Be2 Qe7 28. Bh5 Qf8 29. Bxg6 Qxh6 30. Rxh6 fxg6 31. Rxg6+ Kh7 {VA}) (25. Nd2) 25... f4 (25... fxe4 $2 26. Bxe4 Bb7 27. Bxg6 $1 Bxh1 28. Rxg7 $1 Kxg7 29. Qh6+ Kg8 30. Bh7+ Kh8 31. Bf5+ $1 Kg8 32. g6 $18 Be4 33. Nc3 $1 {[#](threatens g7)} Bxf5 34. Qh7+ Kf8 35. g7+ Ke7 36. Nd5+) (25... Bb7 $2 26. exf5 Bxh1 27. Rxg7) 26. Nd4 $3 {[#]} (26. Nd2 Bd7 27. b3 $13 {Stohl}) 26... exd4 (26... Qa5 27. Bc4) 27. Rxg7 $1 Kxg7 28. Qh6+ Kg8 29. e5 $1 Qc6 30. Bxg6 Qxh1+ 31. Qxh1 fxg6 32. Qd5+ Kf8 33. Nc5 $1 (33. Qxd4) (33. exd6 Re8 34. b3) 33... Bf5 34. Ne6+ Bxe6 35. Qxe6 dxe5 36. Qxg6 $16) 24... Ng8 (24... Bxh8 $2 25. Qxh8+ Ng8 26. Rh7 Be6 (26... Ke7 27. Rxf7+ $1 Kxf7 28. Qh7+) 27. exf5 Rdc8 28. Bd3 $18) 25. Rxg8+ $1 (25. Qh7 Bxh8 26. Qxh8 Qe7 $1 $17) 25... Kxg8 26. Qh7+ Kf8 27. exf5 Bxf5 $1 (27... Qe7 28. f6 (28. Qxg7+ $6 Kxg7 29. f6+ Qxf6 30. gxf6+ Kxf6) 28... Bxf6 29. gxf6 Qxf6 30. Bh3 (30. Bd3 $14 {VA}) 30... Bxh3 (30... d5 31. Nac5 Ke7 {(threatens ...Rh8)} 32. Bxc8 Rbxc8 33. Qd3) (30... Bb7 31. Rf1 Qg7 32. Qh4 Bc6 33. Nb6) 31. Qxh3 Qg6) 28. Qxf5 Qc6 $1 29. g6 Rb7 (29... Rd7 30. Rh7 (30. Rg1) 30... Qxa4 (30... Rc7 31. Bd3 Qxa4 32. Nc5 $1 {[#]} dxc5 33. Rxg7 Kxg7 34. Qxe5+ Kf8 35. Qxc7 Qe8 36. Qxc5+ Kg7 37. Qd4+ Kh6 38. Qh4+ Kg7 39. gxf7 $11) 31. Bc4 Rbb7 (31... d5 $2 32. Nc5) 32. Qh3 (32. Bxf7 Rxf7 33. gxf7 Rxf7 34. Qc8+ Qe8 35. Qxa6) 32... fxg6 33. Bd5 (33. Qe6 d5 34. Bxd5 Rxd5 35. Qxd5 Qd7) 33... Qb5 34. Rh8+ Bxh8 35. Qxh8+ Ke7 36. Qh4+ Kf8 $11) 30. Rh7 $6 (30. Qg5 $1 {(wins it seems according to "deep blue", J. Benjamin's big friend, but the analysis will be done later...)} Rc8 (30... Re7 $2 31. Bg2 Qxa4 32. gxf7 Kxf7 33. Qh5+ Ke6 34. Rd1 $1 $18) (30... Rbd7 31. Bg2 d5 32. gxf7) 31. Bg2 (31. Qg2 Rbc7 32. Qxc6 Rxc6 33. c3 (33. Bd3 d5 $1 $44) (33. gxf7 d5) 33... bxc3 (33... fxg6 34. Bg2) 34. Nxc3 fxg6 35. Bg2 R6c7 36. Be4 $14) (31. Rh2 Qxa4 ) 31... Qxc2+ (31... Rbc7) (31... e4 32. Nac5 $1 Re7 $1 (32... Rb5 33. Qf5) ( 32... dxc5 33. Na5 Qd7 34. Nxb7 Qxb7 35. Rf1) 33. gxf7 dxc5 34. Rh8+ $1) 32. Ka1 f6 (32... Rbc7 33. gxf7 Rxf7 34. Bd5) 33. Rf1 (33. Qd2 Qxd2 34. Nxd2 Rbc7 35. Kb1) 33... Ke7 (33... Rf7 34. Qg4 Rfc7 35. Be4 Qc4 36. Re1 $1 Rb8 (36... d5 37. Nb6 Qxe4 38. Qxc8+) (36... Qb5 37. Qe6) (36... Re8 37. Nb6 Qb5 38. Nd5) 37. Na5 (37. Rc1) 37... Qb5 38. Qe6) (33... Ke8 34. Qg4) 34. Qg4 Rbc7 (34... Rc4 35. Qh3 Rbc7 36. Qh1) 35. Be4 (35. Qe4 f5) 35... Qc4 36. Re1 $1 {[#]} (36. Rc1 Qb5) 36... Qb5 (36... Rb8 37. Qd1) 37. Nd4 $1 {[#]} exd4 $6 {(there are also 2 ways to refuse the offer)} (37... Qxa4 38. Qe6+ Kd8 39. Qxd6+ Qd7 $8 40. Ne6+ Ke8 41. Nxc7+ Rxc7 42. Qb6 $1 {(prevents ...f5)} Rc4 43. Qxa6 Qc8 $1) (37... Rc1+ $1 { (the simplest)} 38. Bb1 Qxa4 39. Qe6+ Kd8 40. Nf5 Qe8 41. Qxd6+ Qd7 42. Rxc1 Rxc1 43. Qb6+ Qc7 44. Qxb4 Kc8 $11) 38. Bb7+ (38. Bc6+ $2 Kf8) 38... Kf8 39. Bxc8 Re7 (39... Qxa4 $2 40. Qe4 $1 b3 41. a3 $18) (39... d3 40. Qf4 $1 Qd5 41. Qd2) 40. Rc1 Qxa4 41. Bf5 Qb5 (41... b3 $2 42. Bb1 $1 {[#](leaves the passage of the Queen on e6)} Re8 43. a3 $1 Qb5 {(one cannot defend both c7 & d7)} 44. Rc7 $18) (41... Qe8 42. Qg3) (41... d3 42. Bxd3) 42. Bb1 f5 43. Bxf5 Qe5 (43... Bf6 44. Rc8+ Re8 45. Rc7 Re7 46. Rxe7 Qf1+ 47. Bb1 Bxe7 48. g7+ Kg8 49. Qg6 d3 50. Qe8+) 44. Bb1 Bf6 (44... d3 45. Qxb4 d2 46. Rc8+ Re8 47. Rxe8+ Kxe8 48. Qxd2) 45. Rc8+ Re8 46. Qd7 Qe7 47. Rxe8+ Qxe8 48. Qxd6+ Kg7 49. Qxa6 $16) (30. Na5 $2 Qxh1 31. Nxb7 Qxb7 32. Bxa6 Qd7) 30... Qxa4 31. Qg5 $2 (31. Bc4 Qd7 ( 31... d5 32. Nc5 $1 (32. Bxd5 $2 Qd7) 32... Qc6 (32... dxc4 $2 33. Ne6+ Ke7 34. Qxf7+ Kd6 35. Qxb7) 33. Nxb7 Qxb7 34. Bxa6 Qd7 $11) (31... Rdd7 32. Qf3) (31... Qe8 32. Rxg7 (32. Bd5) 32... Kxg7 33. gxf7 $11 Rxf7 $2 34. Bxf7 Qxf7 35. Qg5+) 32. Qh5 (32. Qf3 e4 $1 33. Qh5 $13) (32. Qf1 Qg4 (32... f5 33. Qh3 $1 d5 34. Nc5 dxc4 35. Nxd7+ Rbxd7 36. Qxf5+ Kg8 37. a3) (32... Qe7 $2 33. Qh1 $1 {[#]} Qc7 34. Bxf7 $40) 33. Bxf7 Qf4 34. Qxa6 Rxf7 (34... Qf3 35. Nc1) 35. gxf7 e4) 32... d5 33. Nc5 Qc8 (33... dxc4 34. Nxd7+ Rbxd7 35. Rh8+ Bxh8 36. Qxh8+ Ke7 37. Qxe5+ Kf8 $11) 34. Nxb7 Qxb7 (34... Qxc4 $2 35. Rh8+ Ke7 36. Qf3 $1 $18) 35. Rh8+ Ke7 36. Qh4+ Bf6 (36... f6 37. Qh7) 37. Rxd8 $1 Bxh4 38. gxf7 Kxf7 39. Bxd5+ Ke7 40. Bxb7 Kxd8 41. Bxa6 $14) (31. Rxg7 $1 Kxg7 32. gxf7 Kf8 (32... Qd7 33. Qg5+ Kxf7 34. Qh5+ (34. Nc5 dxc5 35. Bc4+ Ke8 36. Qh5+ Kf8 $11 {VA}) 34... Kg7 ( 34... Kf6 35. Qh4+) 35. Qg5+ Kh8 36. Qf6+) (32... Rxf7 $2 33. Qg5+ Kh7 34. Bd3+ ) (32... Rf8 $2 33. Qg4+ Kh8 (33... Kxf7 34. Bc4+ Kf6 35. Qf3+) 34. Qh3+ Kg7 35. Qg2+) 33. Qg5 (33. Qf6 Rbb8 34. Bc4 $11 Qc6 35. Qh6+) 33... Qd7 (33... Rbb8 34. Bc4 d5 35. Qg8+ Ke7 36. Qg7 Rf8 37. Nc5) 34. Bc4 d5 35. Qg8+ Ke7 36. Qg5+ Kxf7 37. Qh5+ Kg8 38. Qg5+ {VA} Kf8 39. Nc5 Qe7 $11) 31... Qe8 $15 {Black is no longer in danger and assumes initiative.} (31... Rc8 32. Rxg7 $2 (32. Bg2 $1 f6 33. Qh4) (32. Bh3) 32... Qc6 $1 (32... Kxg7 $2 33. gxf7+ Kxf7 34. Qf5+ {VA})) (31... Re8 $2 32. Rxg7 Kxg7 33. gxf7+ Kxf7 34. Bc4+) 32. Bxa6 $6 ( 32. Bg2 d5 $1 (32... e4 $2 {(avec l'idée Fxe4 ...De7!)} 33. Rxg7 $1 Kxg7 34. gxf7+ Kxf7 35. Qd5+ $16 {VA}) (32... Rc7 $2 33. Rxg7 Kxg7 34. gxf7+ Kxf7 35. Bd5+) (32... Qe7 33. Qh5) 33. Na5 (33. Nc5 $6 Qe7 $1 (33... Re7 34. Rxg7 $1 Kxg7 35. gxf7+ Kxf7 36. Bf3 Kf8 37. Bh5 Rh7 38. Ne6+ Qxe6 39. Qxd8+ Kg7 40. Qg5+ Kh8 41. Qd8+ Qg8 42. Qf6+ Rg7 43. Bg6 $1 Qc8 44. Bf7 Qh3 45. Bxd5 $11) 34. Qe3 Rc7) (33. Qh4 Rb6 34. gxf7 Kxf7 35. Qf2+ Rf6 36. Qa7+ Qd7 37. Bxd5+ Ke8) 33... Rc7 $1 (33... Rbd7 $6 34. Nc6 fxg6 35. Rh1 $1 {[#](pour Tf1 ou Fh3)} Kg8 36. Nxd8 Rxd8 $11) (33... Qe7 $1 34. Qxe7+ Rxe7 35. Nc6 Ree8 36. Nxd8 Rxd8 37. gxf7 e4 38. a3 bxa3 39. bxa3 Kxf7 $17) 34. Qh4 {[#]} (34. gxf7 Rxf7 35. Nc6 Rd6) 34... fxg6 35. Rh8+ (35. Qxb4+ $2 Kg8) 35... Bxh8 36. Qxh8+ Ke7 37. Qg7+ $1 Qf7 38. Qxe5+ Kf8 39. Qh8+ Qg8 40. Qf6+ Ke8 41. Nc6 {Stohl} Rdc8 (41... Rdd7 42. Qe5+ Kf8 43. Qf6+ Rf7 44. Qd6+) 42. Qe5+ Kd7 43. Nd4 {[#]} (43. Nxb4 Qh8 44. Qxd5+ Ke7 45. Qg5+ Kf8 46. Qxg6 Qd4 47. Qh6+ Rg7) (43. Bxd5 $2 Qe8 $1 $19) 43... Qh7 (43... g5 44. Qf5+ Kd8 45. Bxd5) 44. Bxd5 Qe7 45. Be6+ Ke8 46. Qe4 $44 Rd7 (46... Qf6 47. Bxc8+ Re7 48. Qh1 Qxd4 49. Bxa6 Qe5 50. Qa8+ Kf7 51. Bc4+ Kg7 52. a3) 47. Qxg6+ Kd8 48. a3 $1 (48. a4) 48... bxa3 (48... Rxd4 49. Qg8+ Qe8 50. Qg5+ Kc7 51. Qc5+) 49. Bg4 $1 (49. Bh3 $1 Qe1+ 50. Ka2 Qe5 51. Bxd7 Qd5+ 52. c4 $1) 49... Rxd4 50. Qb6+ Ke8 51. Qxd4 $15) (32. Na5 Rc7 33. Nc6 {VA} f6 $1 $19) (32. Bd3 Qe7) 32... Re7 (32... Rc7) 33. Bd3 {Threatens Rxg7.} (33. Bc4 d5 34. Qh4 fxg6 35. Bb5 Qxb5 36. Rxg7 Rxg7 37. Qxd8+ Qe8 38. Qxd5 e4) 33... e4 (33... d5 $2 34. Rxg7 $1 Kxg7 35. gxf7+ Kxf7 36. Bg6+) 34. Bb5 (34. Bxe4 Rxe4 35. gxf7 Re1+ 36. Nc1 Rxc1+ $1 {VA}) (34. Bc4 d5 $1 (34... Re5 35. Qh4) (34... fxg6 35. Qd5 Qf7 36. Qa5 $1 Qe8 37. Qd5 $11) 35. Rxg7 (35. Bxd5 Re5 36. gxf7 Rxg5 37. fxe8=Q+ Rxe8 {VA}) 35... Kxg7 36. gxf7+ Kxf7 37. Bxd5+ {below}) (34. Rxg7 Kxg7 ( 34... exd3 35. Rh7) 35. gxf7+ Kxf7 36. Bc4+ d5 37. Bxd5+ Rxd5 38. Qxd5+ Kg7 ( 38... Kf8 39. Qc5 e3 40. Nc1 Qf7) (38... Kg6 39. Qd6+) 39. Qd4+ Re5 40. Qxb4 e3 41. Qg4+ Qg6 42. Qd7+ Kh6 (42... Kf8 43. Qc8+ Qe8 $1) 43. Qd8 $1 Qe8 44. Qh4+ Qh5 $1 45. Qe1 Qf3 46. a3 e2 47. Nd2 Qf4 48. Qh1+ (48. Ka2 Rd5) 48... Kg5 49. Nf3+ Qxf3 50. Qxf3 e1=Q+ 51. Ka2 Re2 52. Qd5+) 34... Re5 $1 35. gxf7 Rxg5 36. fxe8=Q+ Rxe8 37. Bxe8 Rg1+ 38. Nc1 Kxe8 39. a4 $2 (39. c3 bxc3 (39... b3 $2 40. axb3 Bf6 41. Kc2 Bg5 42. Ne2 Re1 43. Rh2 $1 $16) 40. bxc3 Bxc3 41. Kc2 Bf6 $17 {VA}) 39... bxa3 40. bxa3 Bc3 41. Rh4 d5 0-1