---
The Maestro's word
---
I am often reproached for not looking for 2 moves mats, under the pretext that they are too easy. It's true that all my life I've been mainly interested in problems in 3, 4 or more moves. It's thanks to Thierry Manouck (French vice-champion 1980) that I started to look into it, after the challenge he had given us to solve any 2# in less than 5 minutes. It's crazy how this constraint makes things more interesting!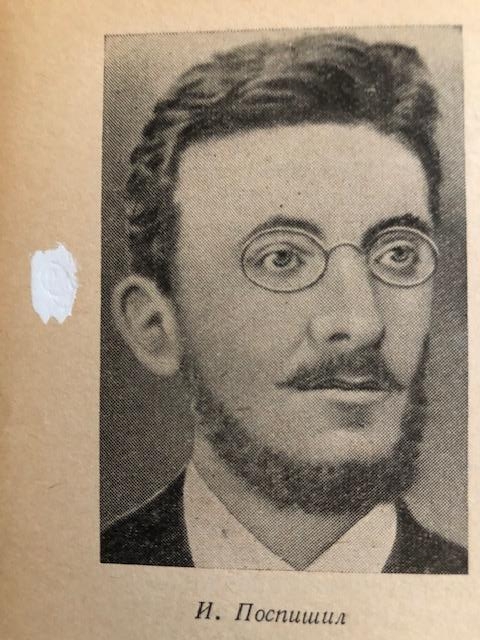 Let's keep the good habits. Blake's 3# was in "La Revue des Echecs" n°1: twenty years already... Then a "bohemian" classic. The 4# shows us an increasingly rare case where the experienced human, in resolution, crushes the computer. Precisely, speaking of experience, here is a long problem coming from an author on whom I had always dried up. This one is the first one I managed to solve.
The study of Russian genius is certainly more difficult, but the detailed solution is with you. It is a beautiful demonstration on the theme Queen against 2 doubled pawns. Then a nice pin trap. The game, finally, could be entitled "cold sweats" à la Hitchcock! Our friend Miguel, used to the "Carlos variants" of the 70-80's, will have had the satisfaction of sending a rook against the best player in the world...
Master's diagrams
[Event "2#"] [Site "?"] [Date "1909.??.??"] [Round "?"] [White "Marble, M."] [Black "4827.04"] [Result "1-0"] [SetUp "1"] [FEN "Q7/6N1/Kp4B1/3pp1n1/3k1r2/p1R4R/4rn2/B6q w - - 0 1"] [PlyCount "1"] [EventDate "1909.??.??"] 1. -- 1-0 [Event "2#"] [Site "?"] [Date "1934.??.??"] [Round "?"] [White "Byas, W."] [Black "4025.25"] [Result "1-0"] [SetUp "1"] [FEN "8/1qB5/3N1pp1/1pnP2N1/2pk1p2/8/2K1QP2/7B w - - 0 1"] [PlyCount "1"] [EventDate "1934.??.??"] 1. -- 1-0 [Event "2#"] [Site "?"] [Date "1929.??.??"] [Round "?"] [White "Cristoffanini, G."] [Black "1144.64"] [Result "1-0"] [SetUp "1"] [FEN "3K4/p2P2n1/P1R1bNQp/1p1Bk2P/1P2p3/1P2P3/8/8 w - - 0 1"] [PlyCount "1"] [EventDate "1929.??.??"] 1. -- 1-0 [Event "2# "] [Site "?"] [Date "1961.??.??"] [Round "?"] [White "Loschinsky, L & Chepijnyi V"] [Black "1852.26"] [Result "1-0"] [SetUp "1"] [FEN "b1r1r2B/8/1p4p1/6R1/QN1Nkp2/R3Pp2/2P2p1p/2K2B2 w - - 0 1"] [PlyCount "1"] [EventDate "1961.??.??"] 1. -- 1-0 [Event "2#"] [Site "?"] [Date "1950.??.??"] [Round "?"] [White "Loschinsky, L & Zagorouiko L"] [Black "+4448.33a8e4"] [Result "1-0"] [SetUp "1"] [FEN "KQ4nb/4p3/p1p5/5N1N/2P1kPB1/q6R/2P5/3nr3 w - - 0 1"] [PlyCount "1"] [EventDate "1950.??.??"] 1. -- 1-0 [Event "2#"] [Site "?"] [Date "1923.??.??"] [Round "?"] [White "Andrade, B & Watney Ch"] [Black "1813.42"] [Result "1-0"] [SetUp "1"] [FEN "rn5K/kPR2PP1/1R6/8/1P6/8/5prp/5B1Q w - - 0 1"] [PlyCount "1"] [EventDate "1923.??.??"] 1. -- 1-0 [Event "3#"] [Site "?"] [Date "1906.??.??"] [Round "?"] [White "Blake, P."] [Black "1358.46"] [Result "1-0"] [SetUp "1"] [FEN "1nQnr3/b3p1Pp/1p3P2/1NP1N2p/4kB2/1B3pP1/5p2/5K2 w - - 0 1"] [PlyCount "1"] [EventDate "1906.??.??"] 1. -- 1-0 [Event "3#"] [Site "?"] [Date "1885.??.??"] [Round "?"] [White "Pospisil, J."] [Black "1041.25"] [Result "1-0"] [SetUp "1"] [FEN "5B2/2p5/N5pp/4p3/4k3/3p2Pb/3K2P1/Q7 w - - 0 1"] [PlyCount "1"] [EventDate "1885.??.??"] 1. -- 1-0 [Event "4#"] [Site "?"] [Date "1950.??.??"] [Round "?"] [White "Grasemann, H."] [Black "+1004.11e1h1"] [Result "1-0"] [SetUp "1"] [FEN "8/8/8/7N/8/8/4P2p/3QKn1k w - - 0 1"] [PlyCount "1"] [EventDate "1950.??.??"] 1. -- 1-0 [Event "12#"] [Site "?"] [Date "2002.??.??"] [Round "?"] [White "Schoba, H."] [Black "0562.16"] [Result "1-0"] [SetUp "1"] [FEN "5R2/8/b1pNp1K1/2P1k3/1Npp2p1/3R2p1/1b4r1/8 w - - 0 1"] [PlyCount "1"] [EventDate "2002.??.??"] 1. -- 1-0 [Event "?"] [Site "?"] [Date "2002.??.??"] [Round "?"] [White "Visokosov, A."] [Black "0310.23"] [Result "1-0"] [SetUp "1"] [FEN "4r2B/1KP5/2pp4/2P5/2p5/8/8/2k5 w - - 0 1"] [PlyCount "41"] [EventDate "2002.??.??"] 1. Bb2+ $3 (1. cxd6 $2 Rxh8 2. d7 c3 3. d8=Q Rxd8 4. cxd8=Q c2 $1 5. Qg5+ (5. Qd4 c5 $8) (5. Ka6 c5 $8 $11) 5... Kb1 $1 (5... Kb2 $1) 6. Qf5 c5 $1 $11) (1. Bf6 $2 dxc5 $8 2. Bd8 c3 3. c8=Q Rxd8 (3... Kb2 4. Qc7 Rxd8 5. Qxd8 c2 6. Qf6+ Kb1 7. Qf5 Kb2 8. Qe5+ Kb1 9. Qe4 Kb2) 4. Qxd8 c2 $8 5. Ka6 c4 $8 (5... Kb2 $2 6. Qb6+ $8) 6. Qb6 Kd2 7. Qd4+ Kc1 $8 (7... Ke2 $2 8. Qxc4+ Kd2 9. Qd4+) 8. Ka5 (8. Qxc4 c5 $8 $11) 8... c5 (8... Kb1) 9. Qxc4 Kb2 $8 $11 (9... Kb1 $2 10. Qb3+ $8 Kc1 11. Ka4 Kd2 12. Qd5+ Ke2 13. Qxc5)) 1... Kxb2 2. cxd6 c3 3. d7 Re7 (3... Rh8 4. d8=Q (4. c8=Q $2 Rxc8 5. dxc8=Q c2 $8) 4... Rxd8 5. cxd8=Q c2 6. Qd4+ $2 (6. Qb6+ $8 {: text}) (6. Qf6+ $2 Kc1 7. Ka6 c5 8. Ka5 Kb1 $8) 6... Kc1 $8 { : voir commentaire du 7e coup blanc}) (3... Re3 4. d8=Q c2 5. Qd2 Rb3+ 6. Ka6 Ra3+ 7. Kb6 Rb3+ 8. Kc5 Rc3+ 9. Kd6) 4. d8=Q (4. c8=Q $2 Rxd7+ (4... c2) 5. Qxd7 c2 $22) 4... Rxc7+ 5. Qxc7 $8 (5. Kxc7 $2 c2 $8 $11) 5... c2 {We know that it would be a draw with a Pc5 or c4, but with a c6 pawn? And the Queen, on which side should she work ?} 6. Qb6+ $3 {[#]} (6. Qe5+ $2 Kb1 $8 (6... Kc1 $2 7. Qe1+ $3 Kb2 8. Qb4+ $8)) 6... Kc3 (6... Kc1 7. Ka6 $3 {[#]} c5 8. Kb5 $1 (8. Ka5 Kd2 9. Qh6+ $8 Kd1 10. Qd6+ $8 Kc1 11. Ka4 $8 Kb2 12. Qf6+ Kb1 13. Qb6+ $8 Kc1 14. Kb3 Kd2 15. Qd6+ Kc1 16. Kc3) 8... Kd2 (8... Kb2 9. Kc4+) 9. Qh6+ $8 Kd1 10. Qd6+ $8 Kc1 (10... Ke2 11. Qxc5) 11. Kc4 $1 {(simpler than Ka4)} Kb2 12. Qb6+ Ka2 13. Qb3+ Ka1 14. Qc3+ Kb1 15. Kb3 $8 (15. Qd3 $6 Ka1 16. Qd2 Kb1 17. Kb3 $2 c4+) 15... c4+ 16. Qxc4 $8 c1=Q 17. Qd3+ Ka1 18. Qa6+ Kb1 19. Qa2#) 7. Qa5+ $3 {If the Queen chooses the wrong side, the Black King will pretend to act in the same way, by solidarity, to quickly take the right way again.} (7. Qe3+ $6 Kb2 8. Qd4+ $2 (8. Qb6+ $8) 8... Kc1 $3 {[#]} 9. Kb6 c5 $8 10. Qc3 (10. Kxc5 Kb1 $11) 10... Kd1 $8 {[#]choose the "bad" side...} (10... Kb1 $2 11. Qb3+ $8 Kc1 12. Kxc5) (10... c4 $2 11. Kb5 Kb1 12. Qb4+ $8 Ka2 13. Qe1 Kb2 14. Qe2 $8 Kc3 ( 14... Kb1 15. Kxc4 $8) 15. Qe5+ $8 Kd2 16. Qd4+ Ke2 17. Qxc4+ Kd2 18. Qd4+ Ke2 19. Qc3) 11. Qd3+ Kc1 $8 12. Kb5 Kb2 $8 {[#]...to get back to the good one !} 13. Qe2 (13. Qd2 Kb1 $8) 13... Kb1 $8 14. Kc4 c1=Q+ 15. Kb3 c4+ $8) (7. Qc5+ $2 Kd2 $8 (7... Kb2 $2 8. Qb4+ $8) 8. Qd4+ Ke2 9. Qc3 Kd1 $8 10. Qd3+ Kc1 $8 11. Kb6 c5 $8 $11) 7... Kb2 8. Qb4+ $8 Kc1 (8... Ka2 9. Qc3 Kb1 10. Qb3+ $8 Kc1 11. Kb6 Kd2 12. Qb4+ (12. Qb2) 12... Kd1 13. Qd4+ {: text}) 9. Kb6 $8 (9. Ka6 $2 c5 $8 ) 9... Kd1 (9... c5 10. Kxc5 $8 Kd1 11. Qd4+ $1 Ke2 (11... Kc1 12. Kb4) 12. Qc3 ) 10. Qd4+ $1 (10. Qa4 $6 Kd2 11. Qd4+) 10... Ke2 (10... Kc1 11. Ka5 $1) 11. Qc3 Kd1 12. Qd3+ $8 Kc1 13. Ka5 $3 {[#]} (13. Kc5 $2 Kb2 $8) 13... Kb2 (13... c5 14. Ka4 $8) 14. Qd4+ $1 (14. Qe2 $1 Kb1 15. Ka4 $1 c1=Q (15... c5 16. Qb5+) 16. Kb3 $8) 14... Kb1 (14... Kc1 15. Kb4 c5+ 16. Qxc5 $8) 15. Qb4+ $1 Ka2 16. Qc3 $8 Kb1 17. Qb3+ $8 Kc1 18. Kb4 $8 Kd2 19. Qc3+ Kd1 20. Qd3+ Kc1 21. Kb3 1-0 [Event "URS-ch06 qf1"] [Site "Odessa"] [Date "1929.??.??"] [Round "5"] [White "Silich, V."] [Black "Rokhlin, Y."] [Result "0-1"] [SetUp "1"] [FEN "2q4k/pp4r1/2b4r/8/1Q3R1P/1P2PB2/P4P2/3R3K w - - 0 35"] [PlyCount "4"] [EventDate "1929.??.??"] [EventType "tourn"] [EventRounds "9"] [EventCountry "URS"] 35. Rf8+ $1 Kh7 36. Be4+ $4 (36. Qe4+ $1 Bxe4 (36... Rgg6 37. Rxc8 $1 Bxe4 38. Rd7+ $1 Rg7 39. Bxe4+) 37. Bxe4+ Rgg6 (37... Rhg6 38. Rxc8) 38. Bxg6+) (36. Rxc8 $1 Bxf3+ 37. Kh2) 36... Qf5 $3 {[#]} 0-1 [Event "Buenos Aires"] [Site "?"] [Date "1970.??.??"] [Round "?"] [White "Quinteros, M."] [Black "Fischer, R."] [Result "0-1"] [ECO "A35"] [PlyCount "84"] [EventDate "1970.??.??"] {10/72} 1. c4 g6 2. Nc3 Bg7 3. Nf3 c5 4. d4 (4. g3) 4... cxd4 5. Nxd4 Nc6 6. Nc2 (6. e3 Nf6 $11) (6. Nb3 d6 7. e4 b6 8. Be2 Bxc3+ 9. bxc3 Nf6) 6... Bxc3+ $1 7. bxc3 Nf6 8. f3 d6 (8... Qa5 9. Bd2 d6) 9. e4 Be6 (9... Nd7 10. Be2 Nc5 11. Bh6 f6 12. O-O Be6 13. Nb4 Qd7 14. Nd5 $14) 10. Be2 (10. Bh6 $14) 10... Rc8 11. Ne3 Qa5 12. Bd2 Ne5 13. Qb3 Nfd7 $1 14. f4 (14. Qxb7 $2 Rb8 $19) (14. O-O Qc5 $1 (14... Nc5 15. Qb4) 15. Qxb7 Bxc4) 14... Nc5 15. Qc2 (15. Qb5+ $2 Qxb5 ( 15... Nc6 16. Qb1) 16. cxb5 Ned3+) 15... Nc6 16. O-O (16. a4 Qb6 (16... O-O 17. f5 Bd7) 17. Nd5 (17. Rb1 Qa6) 17... Qb3 18. Qc1 Bxd5 (18... Bg4 19. Ra3 Bxe2 20. Rxb3 Nxb3 21. Qb1 Bxc4 22. Be3) (18... Nxe4 $2 19. Ra3 Nxd2 20. Kxd2 $18) 19. Ra3 Bxe4) 16... Qa4 $1 17. Qb1 (17. Qxa4 Nxa4 18. Rab1 Na5 (18... Nc5) 19. f5 $1 (19. Rb4 Nb6) (19. Rb5 b6 20. f5 Bd7 21. Rd5 Nc5 $17) 19... Bd7 20. h4 Nb6 21. Be1) 17... Na5 18. e5 $1 {[#]At least the best practical decision, hoping to make the titan who leads Black doubt.} (18. Bd1 Qc6 (18... Qa3 19. Bb3 Naxb3 20. axb3 Qxb3 21. Rxa7 Qxb1 22. Rxb1 Nxe4) 19. Qb4 Qa6) (18. f5 Bxc4 19. Nxc4 Nxc4 20. Bh6 f6) (18. Qb4 Qxb4 19. cxb4 Nxe4 20. bxa5 Nxd2 21. Rfc1 f5) (18. Nd5 Nxc4) 18... dxe5 {c4 pawn seems to be capturable.} (18... Nxc4 19. Nxc4 Bxc4 20. Bxc4 Qxc4 21. exd6 exd6 22. Qb4 Ne4 23. Rfe1 Qxb4 24. cxb4 f5 ) 19. fxe5 O-O {Here too.} (19... Nxc4 20. Nxc4 Bxc4 21. Rf4 b5 22. Bxc4 bxc4 23. Qf1 Qc2 $1 (23... Nd7 24. Rxf7 Nxe5 25. Rg7) (23... O-O 24. Rxc4 Qd7 25. Bh6) 24. Qd1 (24. Rd1 O-O 25. Rxc4 Rfd8) 24... Qxd1+ 25. Rxd1 Nd3 26. Re4 Kd7) 20. Rf4 Nd7 (20... Qd7 21. Rd4 $1 Qc7 22. Qb4 b6 23. Nd5 Bxd5 24. cxd5 Qxe5 25. Bg4 f5 (25... Rcd8 26. Re1 Qf6 27. Rf1 Qg7 28. Bg5) (25... Na6 26. Qb5 Nc7 27. Qa4 (27. Qf1) 27... f5 28. Re1 Qd6 29. Bf3) 26. Bf3 Qf6 27. Re1 Rfe8 $15) ( 20... Rfd8 21. Nd5 Qe8 22. Rd4 Nc6 23. Be1 Rd7 $1) 21. Nd5 $1 (21. Qb4 $1 Qxb4 22. cxb4 Nc6 23. Bc3 Ncxe5 24. Rd1 f6 (24... f5 25. Rh4) 25. Re4) 21... Rfe8 22. Qe4 b5 {Forcing the Argentine GM to take out the gun.} (22... Nf8 23. Rh4 b5 (23... Rcd8) 24. Bg5 Qa3 $1 (24... Bxd5 $2 25. cxd5 Qxe4 26. Rxe4 a6 27. Bh4 $1) (24... Nc6) 25. Bxe7 (25. cxb5 Bxd5 26. Qxd5 Ne6 27. Bh6 Qxc3) (25. Qe3 {(menace Fxe7)} f6 26. exf6 Bxd5 27. fxe7 $1 Nxc4 28. Qd4 $11) 25... Bxd5 $8 ( 25... Rxe7 $2 26. Nf6+ Kg7 (26... Kh8 27. Rxh7+) 27. Qf4) (25... Qb2 $2 26. Nf6+) 26. Bxa3 Bxe4 27. Rxe4 f5 28. Rd4 (28. Re3 Nxc4 29. Bxc4+ Rxc4) 28... Rxe5 29. Re1 $1 Ne6 30. Rd5 Re4 (30... Rxe2 31. Rxe2 Nf4 32. Re7 Nxd5 33. cxd5 Rxc3 34. Bb4 Rc1+ 35. Kf2) 31. Rxb5 (31. cxb5) 31... Nxc4 32. Bc1 $11) (22... Nb3 23. Bd1 (23. Qc2 Nbc5) (23. Rd1 Qxa2 24. Be1 Na5 25. Bh4 Nc6) (23. axb3 $2 Qxa1+ 24. Rf1 Qb2) 23... Nxd2 24. Bxa4 Nxe4 25. Rxe4 (25. Bxd7 Bxd7 26. Rxe4 Be6) 25... Bxd5 (25... Kf8) 26. cxd5 Nc5 (26... Red8 27. Bxd7 Rxd7 28. c4 b5 29. e6 $11) 27. Rd4 Red8 28. Bb5 e6 $1 29. d6 (29. Bc4 Na4) 29... a6 30. Be2 Nd7 $15) (22... Nc6 23. Rh4 Ncxe5) 23. Rxf7 $3 {[#]} (23. Be3 Nxc4 24. Bd4 Nc5) (23. Raf1 $2 Nxc4) (23. cxb5 Qxe4 24. Rxe4 Bxd5 25. Ra4 Nc4) 23... Kxf7 (23... Bxf7 $2 24. e6 Nf6 (24... bxc4 25. Rf1 (25. exf7+ Kxf7 26. Qh4 Ne5 27. Re1) (25. Bg4 $1 Nf6 26. exf7+ Kxf7 27. Rf1 Kg7 28. Nxf6 exf6 29. Bh6+ $1 {[#]} Kxh6 30. Qf4+ Kg7 31. Qxf6+ Kh6 32. Qf4+ Kg7 33. Qd4+ Kh6 34. Bxc8 Rxc8 35. Rf7 Qb5 36. Qg7+ Kg5 37. h4+ Kxh4 38. Qh6+ Qh5 39. Qf4+) 25... Nf6 (25... Bxe6 26. Qxe6+ Kh8 27. Be3 ) (25... Qc6 26. exf7+) 26. Rxf6 $1 {[#]} exf6 27. Nxf6+ Kg7 (27... Kh8 28. Nxe8 Qxe8 29. Qe5+ Kg8 30. Bh6) 28. Qd4 $1) (24... Rxc4 25. Rf1 $1 {[#]} (25. Bxc4 Qxc4 26. exf7+ Kxf7 27. Rf1+ Nf6 28. Nxf6 exf6 29. Rxf6+ Kxf6 30. Qxe8 Qd5) 25... Rf8 26. Nxe7+ Kh8 27. Qd5 Re4 28. exd7 $18) 25. Nxf6+ exf6 26. exf7+ Kxf7 27. Qd5+ Kg7 28. Qd7+ Kh8 29. Bh6 Rg8 30. Qf7 $1 (30. Bg7+ Rxg7 31. Qxc8+ Rg8 32. Qe6 $18) 30... Rc6 31. Bf3 $1) (23... Nc5 $1 24. Qh4 (24. Rf8+ Kxf8 (24... Rxf8 25. Nxe7+ Kh8 26. Qh4 Qc2 27. Bg5) 25. Qh4 Kg8 26. Nxe7+ Rxe7 27. Qxe7 {(bB is in e6 instead of f7, see below)} bxc4 28. Be3 Re8 $1 29. Qxa7 (29. Qxc5 Nb3) 29... Nd7) (24. Qd4 $2 Bxf7) 24... Bxf7 25. Nxe7+ Rxe7 26. Qxe7 bxc4 ( 26... Bxc4 $2 27. Bh6 Bf7 28. Rf1 Qxa2 29. Qf6) (26... Nxc4 27. Rf1 $8 (27. Bg4 Re8 28. Qxc5 Rxe5) (27. Bh6 Ne6 28. Bg4 Qa3) 27... Nxe5 28. Qxe5 Qe4 29. Qf6 Qe6) (26... Ne6 27. Rf1 (27. cxb5 Nc4 28. Rf1 $6 Rc7) 27... Rc7 $8 28. Qf6 Nb7 $1 29. Bh6 Nbc5 (29... Qa3) 30. cxb5 Qxa2 31. Qf3 Nb7) 27. Bg4 $1 (27. Bh6 $2 Qe8 (27... Qd7 $2 28. Qxd7 Nxd7 29. Bg4) (27... Qc6) 28. Qf6 Ne6 29. Bg4 (29. Rf1 Nb7) (29. Rb1 Qd8) 29... Qd8 $17 (29... Rc7 $2 30. Rf1)) (27. Be3 $2 Re8 $1 (27... Ne6 28. Qxa7) (27... Nab7 28. e6) 28. Qxa7 (28. Qxc5 Nb3 $8) 28... Nd7 29. Rf1 Nxe5 30. Bd4 Qd7 31. Qxa5 Nc6 $19) (27. Rf1 $2 Qe8 $8 28. Qxa7 Nab7) 27... Re8 $1 (27... Qe8 $6 28. Qxa7 Ra8 29. Qxc5 Nb3 30. Qd6) (27... Ne6 $2 28. Rf1) 28. Qxc5 (28. Qxa7 Rxe5) 28... Nb3 $1 29. Qd6 Nxa1 30. e6 Qa5 $1 31. Be3 ( 31. exf7+ Kxf7) 31... Qb5 32. exf7+ Kxf7 33. Bf3 (33. Bd7 Qb1+ 34. Kf2 Qc2+) 33... Nc2 34. Bd5+ Kg7 35. Bh6+ Kxh6 36. Qf4+ Kg7 $11) (23... Nxc4 24. Rxe7 $1 (24. Rxh7 $2 Ncxe5 $1) (24. Nxe7+ $2 Kxf7 25. Rf1+ Kg7 $8) (24. Bxc4 $2 Bxf7 $1 ) 24... Nxd2 25. Qxa4 bxa4 26. Rxe8+ Rxe8 27. Nc7 Rc8 (27... Re7 28. Nxe6 Rxe6 29. Rd1) 28. Nxe6 $11) 24. Qh4 Kg7 (24... Bxd5 $2 25. Qxh7+ Ke6 26. Qxg6+ Kxe5 (26... Nf6 27. exf6 Nxc4 28. Bg4+ Kd6 29. f7+) 27. Bf4+ $1 {[#]} (27. Rf1 Rf8 28. Qg3+ $1 Ke6 29. Bg4+) (27. Re1 Nf6 28. Bf4+) 27... Kxf4 28. Rf1+ Ke5 29. Qg3+ ( 29. Rf5+) 29... Ke6 30. Bg4#) (24... Nf8 25. Rf1+ Bf5 $8 (25... Kg8 $2 26. Nxe7+ Rxe7 27. Qxe7 Nc6 28. Rxf8+) 26. Bh6 $1 {[#]} (26. Rxf5+ $2 gxf5 27. Bh5+ Ng6 $1 (27... Ke6 $2 28. Qd4 $3 Ng6 29. Nc7+ $1 Kf7 30. e6+ $8)) (26. g4 $1 Rxc4 ( 26... Qc2 27. gxf5 gxf5 28. Qg5) (26... Nxc4 27. gxf5 Nxd2 28. fxg6+ Ke6 29. c4 $3 {[#](an inhuman move, but so clear... afterwards !)} bxc4 30. Qd4 $1 h5 31. Bxh5) 27. Qg3 $1 (27. Bh6 Qa3 $1 28. Bxc4 Qc5+ 29. Rf2 Qxc4 $8 30. Nxe7 Rxe7 31. Qf6+ Ke8 32. Qxf8+ Kd7 33. Rd2+ Bd3 34. Qf3) 27... e6 28. gxf5 exf5 29. Bh6 ) 26... Nxc4 (26... Rxc4 27. Rxf5+ $1 (27. Qg5) 27... gxf5 28. Qh5+ Ke6 (28... Ng6 29. Qxf5+ Kg8 30. Qe6+ Kh8 31. Qf7) 29. Qxe8 Kxd5 $6 (29... Ng6 30. Nf6 Nxe5 31. Qg8+ Nf7 32. Nxh7) 30. Qxe7 $3 {[#]} Kc6 (30... Ke4 31. Qd6) 31. Bf3+ Re4 32. Bxf8 $18) (26... Qa3 27. g4 Nxc4 28. gxf5 Qc5+ (28... Kg8 29. f6) 29. Rf2 $1 {[#]} (29. Qd4 gxf5 30. Rxf5+ Kg6 31. Bxf8 Qxd4+ 32. cxd4 Kxf5 33. Nxe7+ Ke4 34. Nxc8 Rxc8) 29... Kg8 (29... Nxe5 30. Qe4 $1) (29... gxf5 30. Qg5 $3 {[#]}) (29... Qxd5 30. fxg6+ Kg8 31. gxh7+) 30. Bxf8 (30. f6 $1 Qxd5 31. f7+ Qxf7 32. Rxf7 Kxf7) 30... Qxd5 31. fxg6 hxg6 32. Qh6 Rxf8 33. Qxg6+ Kh8 34. Qh6+ Kg8 35. Rg2+ Qxg2+ 36. Kxg2 Rf7 37. Bg4 $18) (26... Qxa2 $2 27. e6+ $1 (27. Nxe7 $1 Nd7 28. Nxf5 Qxe2 29. Qd4 $1 {[#]}) 27... Kxe6 28. Qd4 $3) (26... Qc2 27. Bg4 $1 (27. Nxe7 Rxe7 28. Qf6+ Ke8 29. Qxf8+ Kd7 30. e6+ Bxe6 31. Qf2 $8) (27. Bxf8 Qxe2 $8) ( 27. Bd1 Rxc4) 27... Nxc4 (27... Ke6 28. Ne3 $1 Qd3 29. Nxf5) (27... Ne6 28. Rxf5+ $1 gxf5 29. Bh5+) 28. Nxe7 $1 Rxe7 29. Qf6+ Ke8 30. Rxf5 $1 Ne6 31. Rf1 ( 31. Bg5 Qb1+ 32. Rf1 Qxf1+ 33. Qxf1 Nxg5 34. Bxc8 Rxe5 35. Ba6 $16) 31... Kd7 $8 32. Bxe6+ (32. Rd1+ Qxd1+ 33. Bxd1) 32... Rxe6 33. Qf7+ Re7 34. e6+ $1 Kd6 35. Bf4+ Ne5 36. Bxe5+ Kxe5 37. Qxe7 $18) 27. Bxf8 $1 Nxe5 (27... Ke6 28. Bxe7) 28. Qxh7+ Kxf8 (28... Ke6 29. Rd1) 29. Qh8+ (29. g4 e6 $8 $11) (29. Bh5 Qe4 30. Bxg6 Nxg6 31. Qxg6 e6 $11) 29... Kf7 30. Qxe5 Qa6 (30... Qa3 $2 31. Rxf5+ $3 {[#]} gxf5 32. Bh5+ Kg8 33. Qe6+ Kg7 34. Qg6+ Kh8 35. Qh6+ Kg8 36. Nf6+ $1 exf6 37. Qg6+ Kh8 38. Qxf6+) 31. Bg4 (31. Rxf5+ gxf5 32. Qxf5+ Kg7 33. Qe5+ Kh6 $11) ( 31. g4 Qe6 $1 32. Qxe6+ Kxe6 33. Nf4+ Ke5 34. gxf5 gxf5 35. Rf3 Red8) 31... Qd6 $8 (31... Kg8 $2 32. Bxf5) 32. Rxf5+ gxf5 33. Bh5+ Kg8 34. Qxd6 exd6 35. Bxe8 Rc5 36. Nf4 $16) (24... Bf5 25. g4 Be4 26. Qxh7+ Ke6 27. Nf4+ Kxe5 28. Qf7 Kd6 (28... Nc5 29. Nd3+ $1 Nxd3 30. Bxd3 Kd6 31. Bxe4) 29. Qe6+ Kc7 30. Qxe4 e5) 25. Nxe7 $1 Qc2 $2 (25... Rxc4 $1 26. Qh6+ Kh8 27. Nxg6+ (27. Bxc4 $2 Qxc4) ( 27. Rf1 $2 Rxe7 28. Rf8+ Bg8) (27. Bg5 Rxe7 (27... Rxc3 28. Rd1 $1 {(contre ... Dd4+)} Rxe7 29. Rxd7 Rc1+ 30. Kf2 $18) 28. Bxe7 Rf4 $8 (28... Kg8 $2 29. Bd1) ( 28... Qc2 $2 29. Bf8 $1) (28... Rc8 29. Rd1) (28... Rxc3 29. Rd1 Qe4 30. Rxd7) 29. Bxb5 $1 (29. Rf1 Rxf1+ 30. Bxf1 Qe4 31. Bf6+ Nxf6 32. exf6 Qb7 $8) 29... Qxb5 (29... Qe4 $2 30. Bxd7 Bd5 31. Qh3) 30. Qxf4 Kg8 $1 31. Re1 (31. Bf6 Qc5+) (31. Rf1 Nc6) 31... Qb6+ (31... Bxa2 $2 32. e6) 32. Qd4 Nc4 (32... Nc6) 33. Qxb6 axb6 (33... Ndxb6 34. Bc5 $14) 34. Bg5 Kf7 35. Rf1+ Ke8 36. Re1 $11) 27... Kg8 28. Bd3 $1 {(threatens Nf4 or Rf1)} (28. Qg5 Rg4 $1 29. Ne7+ Kh8 $17) (28. Bd1 $2 Qa3 29. Qg5 Bf7 $1 30. e6 Rxe6 31. Nf4+ Rg6 32. Nxg6 hxg6) (28. Nf4 Rxf4 29. Bxf4 Qc2 30. Bh5 Re7) (28. Bh5 Qc2) 28... Rd4 $3 {[#]}(28... Rg4 $6 29. Nf4 $1) ( 28... Rc7 $6 29. Rf1 $1 Qg4 30. h3 Qg3 31. Rf7 $3 {[#]} Bxf7 32. Ne7+ Rxe7 33. Bxh7+) (28... Re4 $2 29. Bg5 $1) 29. Nf4 $1 (29. Bxb5 $6 Qxb5 30. cxd4 Qd3) (29. Nf8 $1 Nxf8 30. Qg5+ Kh8 $1 31. Qf6+ Kg8 $11) 29... Rxd3 $8 30. Qg5+ Kh8 (30... Kf7 $2 31. Rf1 Rf3 32. Rxf3 Qd1+ 33. Rf1 $18) 31. Ng6+ $1 $11) (25... Nc6 $2 26. Bh6+ $1 Kh8 27. Nxc8 Rxc8 28. Rd1 $1 g5 29. Bxg5 $1 (29. Qf2 Ncxe5 30. Rxd7 Nxd7 31. Qd4+) 29... Rf8 (29... Ncxe5 30. Bf6+) 30. Rxd7 Bxd7 31. Bf6+ Rxf6 32. Qxf6+ Kg8 33. cxb5 $18) (25... Bxc4 $6 26. Bg4 $1 (26. Qh6+ $6 Kh8 27. Nxc8 Qa3 ) (26. Bh6+ $1 Kh8 27. Nxc8 Bxe2 28. Qf2 $1 Bc4 29. Nd6 Re7 30. Bf8) 26... Be6 $1 27. Qh6+ $1 Kh8 28. Nxg6+ Kg8 29. Ne7+ $3 {[#]} Rxe7 30. Bxe6+ Kh8 31. Bg5 Rxe6 32. Qxe6 Rg8 33. h4) 26. Qh6+ $2 (26. Nxc8 $2 Qxd2 (26... Rxc8 $2 27. Qe7+ Kh8 28. Bh6 Rg8 29. Qxe6 Qxe2 30. Qxd7 $18) (26... Kh8 27. Nd6) 27. Nd6 Rf8 $1 {[#]} 28. Qe7+ Kh8 29. Qxe6 Qxe2 $1 30. h3 (30. Qxd7 Qf2+) (30. Nf7+ Kg7) 30... Nxe5 $19) (26. Bh6+ $1 Kh8 $8 (26... Kf7 $2 27. Rf1+ Bf5 28. Nxf5 gxf5 29. Qh5+ Ke6 30. Bg4 $1 {[#]} fxg4 31. Qf7+ Kxe5 32. Qd5#) 27. Nxc8 $1 (27. Bd1 Qxc3 (27... Rxc4 28. Qf6+ $3 {[#]} Nxf6 29. exf6 Rxe7 30. fxe7 Qxc3 31. e8=Q+ Bg8 32. Rb1) (27... Qd3 28. Nxc8 Rxc8 29. Qe7 Rg8 30. Qxe6 Qxc3 31. h3 Qxa1 32. Qxd7 Qxe5 33. cxb5) 28. Nxg6+ (28. Rc1 $6 Qd3) 28... Kg8 29. Rc1 Qxc1 (29... Qa3 $2 30. Qg5) (29... Qd3 30. Bc2 $1) 30. Ne7+ $1 (30. Bxc1 $2 hxg6 31. Qg5 Bf7 $19) 30... Rxe7 31. Bxc1 Rce8 32. Bh5 Nxc4 33. Bh6 Ncxe5 34. Qg5+ Ng6 35. Bxg6 hxg6 36. Qxg6+ Kh8 37. Bg7+ Rxg7 38. Qxe8+ Bg8 39. Qh5+ Rh7 40. Qxb5 $13) (27. Rd1 $6 Rxc4 $1 (27... Qxe2 28. Nxg6+ Kg8 $8 29. Rxd7 Bxd7 30. Ne7+ Rxe7 31. Qg5+ Kh8 32. Qf6+ Kg8 $11 ) (27... g5 $2 28. Bg7+ Kxg7 29. Qxg5+) 28. Qf2 Qxd1+ $1 (28... Rf4 $1) 29. Bxd1 Rxe7 30. Qxa7 Nc6 31. Qa8+ (31. Qa6 Re8) 31... Ndb8 $15) 27... Qxe2 $8 ( 27... Rxc8 $2 28. Qe7 $1 Rg8 29. Qxe6) (27... Qxc3 $2 28. Rd1 $1 Qxe5 29. Nd6 Rb8 30. Nf7+ Bxf7 31. Rxd7 Kg8 32. Qf2) (27... g5 $2 28. Bxg5 Rxc8 29. Bf6+) 28. Nd6 $8 Rg8 $8 (28... g5 $2 29. Bg7+ $1 (29. Bxg5 $2 Rg8 30. Bf6+ Nxf6 31. Qxf6+ Rg7 32. g3 Nxc4 33. Qxe6 Qe3+ 34. Kg2 Qe2+ 35. Kg1 $11) 29... Kxg7 (29... Kg8 30. Qxg5) 30. Qxg5+ Kh8 (30... Kf8 31. Rf1+) 31. Nxe8 Qxe5 32. Qxe5+ Nxe5 33. cxb5 $18) (28... Rb8 $2 29. Re1 $1 (29. Qe7 $2 Qxe5 30. Qxd7 $2 Qc5+) 29... Qh5 (29... Qg4 30. Qe7 Rg8 31. Qxd7) (29... g5 30. Bxg5) 30. Bg7+ $1 {[#]} (30. Qe7 Qxh6 31. Qxe6) 30... Kxg7 31. Qe7+ Kh8 32. Qxe6 Qh4 (32... Nc5 33. Qf6+ Kg8 34. Qf7+ Kh8 35. Ne8) 33. g3 Nf8 34. Nf7+ Kg7 35. Qd6 $18) 29. Qe7 (29. Re1 g5 ( 29... Qh5 $2 30. Qe7 Qxh6 31. Qxe6 Qd2 32. Rf1 Qe3+ 33. Kh1 Qd3 34. Rg1 Nxc4 35. Qxd7 Nxd6 36. exd6 $18) (29... Qd3 30. Qe7 Qxc3 31. Re4 $1) 30. Bxg5 Qc2 31. Bf6+ Nxf6 32. Qxf6+ Rg7 33. g3 Qxc3 34. Re2 Qd4+ 35. Rf2 Qd1+ 36. Rf1 Qd4+) (29. cxb5 Nc4) 29... Qxe5 30. Qxd7 (30. Rf1 Nxc4) (30. cxb5 Qf6) 30... Nxc4 ( 30... Qxc3 31. Rd1 $1 Qe5 32. cxb5 $18) 31. Nf7+ Bxf7 32. Qxf7 Nd6 (32... Qxc3 33. Rf1 Qd4+ $8 34. Kh1 Qd8 35. Qxa7 Qh4 $2 36. Bf8 $1) 33. Qxa7 Qxc3 34. Rf1 ( 34. Rc1 Qe5) (34. Rd1 Re8) 34... Nf5 35. Bg5 h6 36. Bf4 Re8 $1 37. g4 g5 $1 ( 37... Qd4+ 38. Qxd4+ Nxd4 39. Bxh6) 38. Bxg5 Qh3 $1 {[#]} 39. Bf6+ Kg8 40. Qb7 Qxg4+ 41. Kh1 Ng3+ $3 42. hxg3 Qh3+ 43. Kg1 Qxg3+ 44. Qg2 Qxg2+ 45. Kxg2 Re2+ 46. Rf2 Rxf2+ 47. Kxf2 Kf7 $11) (26. Qg5 $2 Rc5 (26... Nxc4 27. Nxc8 Qxd2)) (26. Rd1 Rxc4 27. Bh6+ Kh8) 26... Kh8 $17 27. Rc1 $2 (27. Nxc8 Rxc8 28. cxb5 Nc4) 27... Qxc1+ $1 (27... Qe4) 28. Bxc1 Rxe7 29. cxb5 Nc4 30. Qh4 (30. Bg5 Rf7) 30... Rf7 31. Qd4 Kg8 32. Bf4 Rc5 33. Bf3 (33. a4 Rd5 $1) 33... Rxb5 34. h3 Ncxe5 35. Ba8 Rf8 36. Bxe5 Nxe5 37. Qxa7 Bd5 38. Bxd5+ Rxd5 39. Qe3 Ra5 40. Qe2 Rfa8 41. a4 Nf7 42. h4 Rxa4 0-1