Maestro's word
---
Two simple helpmates... but you must have the right idea. Then two direct. Mats models in the 4#, strategy in addition in the 5#. The author is the brother of GMI and famous theorist Ludek.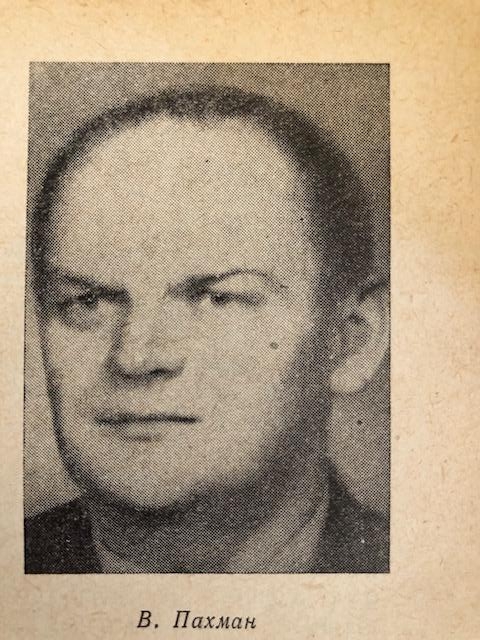 A study of the same, which was plagiarized 55 years later to make it look like a game played!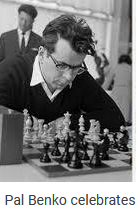 The composer of the other study is not the brother of a grandmaster, but himself, in a different guise. The material seems arid (4 rooks) but the playing is not, it seems to me, with its astonishing ZZ. Among PB's successes is the fact that he communicated to Fischer a constant taste for study. Bobby's gratitude did not prevent him from demolishing a few of them!
If a player misses his debut against a more prestigious opponent, we don't give a damn about his skin. But imagine if he suddenly turns the tables... in his opponent's style! Then a new game begins. The last word will still go to the magician, with a precise move by the Queen, followed by her sacrifice.
See you in three weeks' time and may God keep you.
Master's diagrams
[Event "h#3 b) Pc3 on c4"] [Site "?"] [Date "2000.??.??"] [Round "?"] [White "Jones, Ch"] [Black "0671.36"] [Result "1-0"] [SetUp "1"] [FEN "8/4pp2/p1kbprb1/P4N1p/5B1r/2PPp3/8/5K2 b - - 0 1"] [PlyCount "1"] [EventDate "2000.??.??"] 1... -- 1-0 [Event "h#3 b) wRf7"] [Site "?"] [Date "2001.??.??"] [Round "?"] [White "Jones, Ch"] [Black "0681.26"] [Result "1-0"] [SetUp "1"] [FEN "4KB2/3r1B2/2N5/1r4bb/2p1p1p1/1pPkPpp1/8/8 b - - 0 1"] [PlyCount "1"] [EventDate "2001.??.??"] 1... -- 1-0 [Event "4#"] [Site "?"] [Date "1961.??.??"] [Round "?"] [White "Pachman, V."] [Black "1648.13"] [Result "1-0"] [SetUp "1"] [FEN "5rn1/4pb2/8/7p/rn2N2K/p5Q1/3BP3/3kN3 w - - 0 1"] [PlyCount "1"] [EventDate "1961.??.??"] 1. -- 1-0 [Event "5#"] [Site "?"] [Date "1959.??.??"] [Round "?"] [White "Pachman, V."] [Black "4461.35"] [Result "1-0"] [SetUp "1"] [FEN "5N2/rp5p/qb2PP1k/1b1p1Q2/2R1p3/pP6/K7/8 w - - 0 1"] [PlyCount "1"] [EventDate "1959.??.??"] 1. -- 1-0 [Event "?"] [Site "?"] [Date "1935.??.??"] [Round "?"] [White "Pachman, V."] [Black "+0012.04g3f1"] [Result "1-0"] [SetUp "1"] [FEN "8/8/8/4Npp1/4p3/2N3K1/5p1B/5k2 w - - 0 1"] [PlyCount "15"] [EventDate "1935.??.??"] [Source "ChessBase"] [SourceDate "2000.10.30"] {Published after symmetry in EFV 2008 & 49/F27 with comment by Krogius ! } 1. Ng4 $8 (1. Nc4 $2 f4+ $1 2. Kh3 Ke1) 1... f4+ (1... Ke1 2. Nxf2) 2. Kh3 e3 (2... Ke1 3. Nxf2 $8 Kxf2 (3... e3 4. Nfe4) 4. Nxe4+ Ke2 5. Nxg5 f3 6. Ne4 $8 f2 7. Ng3+ $8 Ke1 8. Kg2) 3. Bxf4 $1 (3. Ne4 $2 Ke2 (3... e2)) 3... gxf4 4. Nh2+ $8 Ke1 (4... Kg1 5. Ne2+ Kh1 6. Nf1 $1 f3 7. Nfg3#) 5. Nf3+ $8 Kf1 6. Kh2 $1 e2 7. Kh1 e1=Q 8. Nh2# $1 1-0 [Event "?"] [Site "?"] [Date "2000.??.??"] [Round "?"] [White "Benko, P."] [Black "0800.11"] [Result "1-0"] [SetUp "1"] [FEN "4k1rr/1R1R3p/8/8/8/2K5/7P/8 w k - 0 1"] [PlyCount "15"] [EventDate "2000.??.??"] 1. Rd2 $8 (1. Rdc7 $2 Kd8 $8 2. Rc4 h5 3. Kb4 Re8) (1. Ra7 $2 Rg6 $1 (1... Rg1 $1) 2. Rdb7 O-O (2... Rc6+)) (1. Re7+ $2 Kd8 $8 2. Red7+ (2. Rf7 Kc8 $8) (2. Rbd7+ Kc8 3. Ra7 Kb8 $8 {sinon Te7-f7-b7}) 2... Kc8 $8 (2... Ke8 $2 3. Rd4 Rf8 4. Ra4 Rf3+ 5. Kd2 {and castle is impossible !})) (1. Rd4 $2 Rf8 $8 2. Kc4 ( 2. Ra4 Rf3+) 2... Rhg8 3. Kb4 (3. Re4+ Kd8 4. Kb4 h5) 3... Rf1 $1) (1. Rd5 $2 Rf8 $8 2. Re5+ Kd8 3. Ra5 Rf3+ (3... Kc8) 4. Kd4 Kc8) (1. Rd3 $2 Rf8 2. Kb3 Rhg8 3. Ka3 Rf6 4. Rc3 Ra6+ $8) 1... Rf8 (1... h5 2. Ra2) 2. Kc2 $3 {ZZ [#]} (2. Ra2 $2 Rf3+ $8 3. Kd4 O-O $1 {[#](you didn't expect this one !)} (3... Rf4+ 4. Ke3 O-O $8)) (2. Re2+ $2 Kd8 3. Ra2 Kc8) (2. Kb2 $2 Rhg8 {ZZ [#]} 3. Ka2 (3. h3 h6 4. h4 h5) (3. Rc2 Kd8 $3 {while bRs are still in communication [#]}) 3... Rf6 $1 {[#](or on f5, f4)} 4. Rc2 (4. Rb8+ Kf7 {(attracts wR too close)} 5. Rd7+ Ke6 $11) 4... Ra6+ $8 5. Kb2 Ra8 $8 $11) 2... Rhg8 (2... h5 3. h4) (2... h6 3. h3) (2... Rfg8 3. Kb3 $1 Rf8 4. Ka2 h5 5. Ra7 Rhg8 6. Rb2) 3. Kb2 {ZZ.[#] The King is protected horizontally and vertically.} (3. Re2+ $2 Kd8 4. Rxh7 Rf6 (4... Rg5)) 3... h6 (3... Rf6 4. Rc2 $1 Rd6 5. Rc8+ Rd8 6. Rxd8+ Kxd8 7. Rb8+) (3... Rg6 4. Re2+ (4. Rb8+) 4... Kd8 5. Rb8+) 4. h3 $8 (4. Ka2 $2 Rf6 $1 (4... Rg6 $2 5. Re2+) (4... Rf5 $1) 5. Rc2 (5. Rb8+ Kf7) 5... Ra6+ {as above}) (4. h4 $2 h5 $22) 4... h5 5. h4 $22 Rh8 (5... Rf6 6. Rc2 {déjà vu}) 6. Ka2 $1 (6. Ra7 $1 Rhg8 7. Ka2 $8) 6... Rhg8 (6... Rfg8 7. Ra7) 7. Ra7 $8 (7. Rdb2 $2 Kd8 $8) 7... Rf6 (7... Rg4 8. Re2+ Kd8 9. Ra8+) (7... Rh8 8. Rb2) 8. Rb2 1-0 [Event "Ostrava m"] [Site "Ostrava"] [Date "1998.11.16"] [Round "3"] [White "Hracek, Z."] [Black "Shirov, A."] [Result "0-1"] [ECO "B81"] [WhiteElo "2615"] [BlackElo "2720"] [PlyCount "64"] [EventDate "1998.11.14"] [EventType "match"] [EventRounds "6"] [EventCountry "CZE"] {74/258} 1. e4 c5 2. Nf3 d6 3. d4 cxd4 4. Nxd4 Nf6 5. Nc3 e6 (5... a6 6. Be3 e6 7. g4 h6 {: text}) 6. g4 h6 7. Be3 (7. h3 Nc6 8. Be3 a6 9. f4 Qc7 10. Bg2 Na5 11. Qe2 Nc4 12. O-O-O {: text}) (7. Rg1 {Karpov-Sax 1983 35/299}) 7... a6 ( 7... Nc6 8. h3) (7... e5 $6 8. Bb5+ Bd7 9. Bxd7+ Qxd7 10. Nf5 g6 11. Nxh6 Bxh6 12. Bxh6 Nxg4 (12... Rxh6 13. g5) 13. Bg5 $32 f6 14. f3 $1 $14) 8. Bg2 {Back to the old move after the 8 f4 "fashion" (from 1994 to 1998).} (8. f4 e5 (8... Nc6 9. Be2 e5 10. Nf5 g6 11. Ng3 exf4 12. Bxf4 Be6 13. Rf1 Rc8 14. h3 Qb6 15. Qd2 Bg7 16. Bxd6 Nxg4 17. Bxg4 Qxb2 18. e5 Nxe5 19. Rb1 Qxc3 20. Qxc3 Rxc3 21. Bxe6 fxe6 22. Rxb7 Nc4 23. Bb4 Re3+ 24. Ne2 Be5 25. Rff7 Rxh3 26. Nd4 Re3+ 27. Kf1 Re4 28. Rfe7+ Kd8 29. Nc6+ {1-0,Topalov,V-Kasparov,G/Moscow olm/1994/}) 9. Nf5 h5 $1 10. Nd5 (10. gxh5 exf4 11. Bxf4 Nxh5 12. Nxd6+ Bxd6 13. Bxd6 Qh4+ 14. Kd2 Qg5+ 15. Ke1 Qh4+ 16. Kd2 Qg5+ 17. Ke1 Qh4+ {1/2,Shirov,A-Kasparov,G/Linares/ 1998/}) (10. g5 Nxe4 11. Nxe4 Bxf5 12. Bg2 Nc6 13. O-O Qd7 14. fxe5 Nxe5 15. Bf4 Be7 16. Nxd6+ Bxd6 17. Bxe5 Bxe5 18. Qxd7+ Kxd7 19. Rxf5 f6 20. Bxb7 Ra7 21. Bd5 Bxb2 22. Rd1 Be5 23. gxf6 gxf6 24. Rxh5 Rxh5 25. Bf7+ Kc6 26. Bxh5 {1/ 2,Leko,P-Shirov,A/Polanica Zdroj/1998/}) 10... Nxd5 11. Qxd5 g6 12. Bc4 (12. O-O-O $2 gxf5 13. exf5 Nc6 14. Bc4 Qf6 15. fxe5 Nxe5 16. g5 Qxf5 17. Bb3 Qf3 18. Qd2 Qc6 19. Rhf1 Be6 $19 {Svidler,P-Topalov,V/Elista olm/1998}) 12... Rh7 ( 12... Qc7 13. Bb6 Qxb6 14. Qxf7+ Kd8 15. Qf6+ Kc7 {(pour ...Db4+)} 16. O-O-O $1 gxf5 17. Qxh8 Nd7 $13) (12... Qd7 13. Ng3) 13. Ng3 hxg4 14. f5 gxf5 15. exf5 Nd7 16. O-O-O Nf6 17. Qg2 Bd7 18. Qxb7 Qc8 {Nijboer,F-Dorfman,J/Escaldes zt/ 1998}) (8. h3 b5 $1 9. Bg2 Bb7 10. a3 Nbd7 11. Nde2 g5 12. f4 gxf4 13. Nxf4 Ne5 (13... Rc8 14. O-O Rc4 15. Qe1 Ne5 16. Nd3 Nfd7) 14. Nd3 Nfd7 15. O-O Be7 16. a4 bxa4 17. Rxa4 Bg5 18. Bf2 Bh4 19. Bxh4 Qxh4 20. Nf4 h5 21. Nxh5 Ke7 22. Rd4 Rag8 $44 {Spasov,V-Lutz,C/Elista olm/1998/}) (8. Rg1) (8. Qf3) (8. f3) (8. h4 e5 9. Nf5 g6) 8... Nc6 (8... e5 $6 9. Nf5 g6 (9... Be6 10. Qe2) (9... h5 $2 10. g5 Ng4 11. Bc1) 10. Qe2 $1 {[#]} gxf5 11. exf5 $44 Rg8 (11... Bd7 12. Bxb7 Bc6 13. Bxa8 Bxa8 14. Rg1) 12. h3 (12. Bf3 Nc6 13. O-O-O Be7 14. h4 Nd4 15. Bxd4 exd4 16. Rxd4 {Wedberg,T-Tella,J/Stockholm 2000}) 12... Bd7 (12... Nc6 13. O-O-O Qa5 ) (12... Qa5 13. f4) (12... Nbd7 13. O-O-O Qc7 14. f4) 13. Bxb7 Bc6 14. Bxa8 Bxa8 15. Rg1 Qa5 16. O-O-O Nbd7 17. f4 Nd5 18. Nxd5 Bxd5 19. a3 Bc6 20. Qc4 Qb5 21. Qc3 e4 (21... Nf6 22. fxe5 Nd5 23. Rxd5 $1 Qxd5 24. Rd1 $16) 22. g5 $16 { Bologan,V-Novgorodskij,V/St.Petersburg/1996/}) 9. h3 (9. Nxc6 bxc6 10. e5 Nd5 11. Nxd5 cxd5 12. c4 dxe5 13. cxd5 Bb4+ 14. Kf1 O-O 15. a3 Bd6 16. dxe6 Bxe6 17. Bxa8 Qxa8 18. Rg1 Bc4+ 19. Ke1 Rd8 20. Qc2 Bd3 $1 21. Qd2 Qf3 $44) 9... Ne5 {Ambitious.} (9... Qa5 $6 10. f4 Nxd4 11. Qxd4 e5 12. Qd2 Be6 13. f5 Bd7 14. O-O-O Rc8 15. Rhe1 (15. Kb1 $14) 15... Be7 16. Kb1 Rc4 17. Qf2 Rxc3 18. bxc3 $13 {1/2,Hracek,Z-Novikov,I/Koszalin/1998/}) (9... g5 10. Nxc6 $1 bxc6 11. e5 Nd5 12. Bd4 dxe5 13. Bxe5 f6 (13... Rg8 14. Ne4) 14. Nxd5 exd5 (14... cxd5 15. Bc3) 15. Bc3 Qe7+ 16. Kf1 Bg7 17. Qd2 Be6 18. Re1 Qd7 19. f4 O-O (19... gxf4) 20. f5 Bf7 {Almasi,Z-Shirov,A/Senec/1998/} 21. Bd4 $36 {[%csl Rf7,Rg7]} (21. b4 )) (9... Bd7 10. f4 (10. Qe2 Rc8 11. f4 Qc7 12. Nxc6 (12. O-O Be7 13. Rad1 O-O 14. Bf3 b5 15. a3 Nxd4 16. Bxd4 e5 17. Be3 exf4 18. Bxf4 Be6 19. Qh2 b4 20. axb4 Qb6+ 21. Kh1 Qxb4 22. Nd5 Bxd5 23. c3 Qb6 24. exd5 Nd7 25. Be4 Rb8 26. b4 a5 $11 {Peelen,P-Brenninkmeijer,J/Wijk aan Zee/1990/}) 12... Bxc6 13. O-O-O b5 14. a3 Be7 15. h4 h5 16. gxh5 Nxh5 17. Rh3 Nf6 18. f5 e5 19. h5 Qb7 20. Bg5 Nh7 21. Bxe7 Kxe7 22. h6 gxh6 23. Qd2 Qc7 24. Qxh6 Nf6 25. Qxh8 Rxh8 26. Rxh8 Qb7 $132 {Rogers,I-Brenninkmeijer,J/Groningen/1989/}) (10. Nb3) 10... Rc8 (10... Qc7 11. Qf3 $1 Nxd4 12. Bxd4 e5 13. Be3 Bc6 14. O-O-O) 11. O-O (11. Qf3 b5 $1)) 10. Qe2 (10. f4 Nc4 11. Bc1 (11. Qe2 Nxb2 $1 12. O-O Qa5 13. Nd1 Na4) 11... e5 12. Nf5 exf4 13. Qe2 Be6) 10... Qc7 (10... g5 11. f4 (11. O-O-O) 11... gxf4 12. Bxf4 Bd7 (12... Qc7 13. O-O-O b5 14. Qf2 (14. Nb1 $6 Bb7 15. Nd2 Rc8 16. Bg3 Be7 17. Kb1 Nfd7 18. Rhf1 h5 19. gxh5 Nf6 20. N2f3 Nc4 21. Ng5 Nxb2 $1 $17 { Gdanski,J-Adorjan,A/Debrecen EU-chT/1992/}) 14... Nfd7 15. Kb1 Bb7 16. Rhe1 Be7 17. Nce2 O-O-O 18. Bc1 Nc5 {Shirov-Sax 1993}) 13. Nf3 Qc7 14. O-O-O Be7 15. Qf2 O-O-O (15... Bc6 16. Nxe5 dxe5 17. Be3 Nd7 18. h4 Bb4 19. Rd3 Bb5 20. Nxb5 axb5 21. a3 Bc5 22. Rhd1 Bxe3+ 23. Qxe3 Nb6 24. Qf2 b4 25. Qf6 $40 {Movsesian, S-Stocek,J/CZE-chT/1997/}) (15... b5) 16. Nxe5 dxe5 17. Be3 Rdf8 (17... Be8 $2 18. Bb6 Rxd1+ 19. Rxd1 Qc6 20. Bd8 $3 $18){[#]} 18. Bb6 Qc6 19. Rd3 Kb8 20. b3 Bc8 21. Na4 Nxe4 22. Ba7+ Ka8 23. Bxe4 Qxe4 24. Nb6+ Kxa7 25. Nxc8+ Kb8 26. Qa7+ Kxc8 27. Rc3+ Kd7 28. Rd1+ Bd6 29. Rxd6+ Kxd6 30. Qc5+ Kd7 31. Qc7+ Ke8 32. Qd6 Qe1+ 33. Kb2 Qxc3+ 34. Kxc3 $16) 11. f4 Nc4 12. O-O-O (12. Bc1 e5 (12... Bd7 13. b3 Nb6 14. Qd3) 13. Nf5 exf4 (13... g6 14. Ne3 $14) 14. Nd5 Nxd5 15. exd5+ Kd8 $13 (15... Ne5 16. Bxf4 Bxf5 17. gxf5 Be7 18. Bxe5 dxe5 19. O-O-O $14 {^-|^ })) 12... Bd7 (12... Nxe3 $6 13. Qxe3 $32 e5 14. Nde2 exf4 15. Nxf4) 13. Kb1 { To allow Bc1.} (13. Bf2 $6 e5 14. fxe5 dxe5 15. Nf5 $2 (15. Nd5) 15... Nxb2 $1 16. Nxg7+ (16. Kxb2 Ba3+ $1 17. Kb3 Qa5 $17) 16... Bxg7 17. Kxb2 Rc8 18. Rd3 Be6 19. Qd2 Qc4 20. Rd1 O-O 21. Rb1 b5 $40 {Miron,T-Dumitrescu,D/ ROM-chT/1994/}) 13... Rc8 {[%cal Rc4b2]} (13... Nxe3 $6 14. Qxe3 O-O-O 15. e5 Ne8 16. Rhf1 $32 Be7 $6 17. Nf5 $1) (13... e5 14. Nb3 (14. Nf5 g6 15. g5 hxg5 16. fxg5 Nh5 17. Nd5 Qc6 18. Bf3) 14... Rc8 15. Rd3 b5 16. g5 Nxe3 (16... hxg5 $2 17. fxg5 Nh5 18. Nd5 Qb7 19. Bc1 Be6 20. Qe1 Be7 21. Bf3 Bd8 22. Bg4) 17. gxf6 exf4 18. Nd4 $36) (13... Na3+ 14. Ka1) 14. Bc1 b5 (14... e5 $6 15. Nf5 exf4 16. Nd5 $1 Nxd5 17. exd5+ Ne5 18. Bxf4 Bxf5 19. gxf5 Be7 20. Bxe5 dxe5 21. f6 gxf6 (21... Bxf6 22. d6 Qd7 23. Bxb7 $1 $16) 22. Be4 $44 {^-->,/\Bf5,Rhg1, Ke8}) 15. Rhe1 Be7 (15... b4 $2 16. Nd5 exd5 17. exd5+ Kd8 18. Nc6+ Bxc6 19. dxc6 Na5 20. g5) 16. g5 $6 (16. e5 dxe5 17. fxe5 Nh7 18. Nd5 (18. b3 $6 Na3+ ( 18... Bb4 19. Ne4 $1 Nxe5 20. c3 Be7 21. Bf4) (18... b4 19. Ne4) 19. Bxa3 Bxa3 20. Rd3 Bb4 $6 (20... O-O $1) 21. Ne4 $1 (21. Nd5 $2 exd5 22. e6 fxe6 23. Nxe6 Qxc2+ $1)) (18. Nf5 exf5 19. Nd5 Qc5 (19... Qd8 $2 20. gxf5 $40 Bxf5 21. Nf6+ gxf6 22. exf6 $18) (19... Qa7 20. e6 fxe6 21. gxf5 e5 22. Nxe7 Kxe7 23. b3 Rhe8 24. bxc4) 20. b4 $8 Qa7 21. Nf6+ gxf6 22. exf6 Be6 (22... O-O 23. fxe7 Rfe8 24. Qd3 Bc6 25. Bxc6 Rxc6 26. gxf5 $1 Kh8 27. Qd5) (22... Bc6 $2 23. Bxc6+) 23. gxf5 (23. fxe7 fxg4 $1 24. Bc6+ Rxc6 25. Rd8+ Kxe7 26. Rxh8 Nf6 $19) 23... Bxf6 (23... Bxb4 $2 24. fxe6 Nxf6 25. exf7+ Kf8 26. Qe6 Qxf7 27. Qxc8+ Kg7 28. Qxa6) (23... Rc7 24. fxe7) 24. fxe6 O-O $1 (24... Ng5 $6 25. exf7+ Kxf7 26. h4 $1 $40 ) 25. Rd7 Rc7 26. Qg4+ (26. Bxh6 Rxd7 27. Qg4+ (27. exd7 Qxd7 28. Bxf8 Na3+ 29. Kc1 Bg5+ 30. Kb2 Nc4+ 31. Kb3) 27... Bg5 28. Bxg5 (28. exd7 Qf2 29. Bxg5 Na3+ 30. Ka1 Qxe1+ 31. Bc1+ Kh8) 28... Qd4) (26. exf7+ Kh8 {/\} 27. Rxc7 Qxc7 28. Bxh6 Na3+ 29. Kc1 Qc3 $1 $19) 26... Kh8 $1 (26... Bg5 27. h4 Nf6 28. Qg3) ( 26... Ng5 27. exf7+ Kg7 28. Rdd1) 27. e7 Rxd7 28. e8=Q Rd4 $1 29. Qgc8 (29. Qg3 Bh4) (29. Re4 Nd2+) (29. Qh5 Rh4) 29... Rd8 $1 (29... Kg7 $1) 30. Qcxd8 Bxd8 $19) 18... exd5 19. e6 (19. Bxd5 Nf8 $1 (19... O-O $2 20. e6 $1 {Naiditsch, A-Sax,G/Bad Zwesten 2002}) (19... Qb6) (19... Ng5 $2 20. Bxg5 hxg5 21. Bxf7+) 20. Nf5 (20. Bxf7+ Kxf7 21. e6+ Bxe6 22. Nxe6 Qc6 23. Nxg7 Kxg7 24. Qxe7+ Kg8 25. g5) (20. Qe4 Qb6) 20... Ne6 (20... Bxf5 21. gxf5 $36) 21. Bxe6 Bxe6 22. Nxg7+ Kf8 $17) (19. Nf5 Bxf5) 19... fxe6 20. Nxe6 Bxe6 21. Qxe6 Nf6 (21... Kf8 22. Bxd5 (22. Bf4 Na3+) 22... Na3+ 23. bxa3 (23. Ka1 Nxc2+ 24. Kb1 Na3+ 25. Ka1 Bf6 26. Bb3 $3 {[#]} Ng5 27. Bxg5 hxg5 28. Rf1) 23... Qxc2+ 24. Ka1 Bf6+ 25. Re5 Bxe5+ 26. Qxe5 Qxd1 (26... Qc3+ 27. Qxc3 Rxc3 28. Bd2 Rxh3 29. Re1 $1 $40) 27. Qd6+ Ke8 28. Qe6+ $1 (28. Bc6+ Rxc6 29. Qxd1 Nf6 $15) 28... Kd8 29. Qd6+ $11) ( 21... Nf8 22. Qxa6) 22. Bxd5 (22. Rxd5) 22... Nxd5 23. Rxd5 Rf8 $1 24. b3 (24. Qg6+ Rf7 25. Rf5 Nd6 $19) (24. Qxa6 Rf6 25. Qxb5+ Kf8 $40 26. Rd3 Na3+) (24. Bxh6 gxh6 25. Qg6+ Rf7 26. Qg8+ Rf8 $11) 24... Rf7 $8 25. bxc4 Qxc4 26. Ba3) ( 16. b3 $1 Nb6 (16... Qa5 17. Nd5 (17. bxc4 Qxc3 18. e5 bxc4 19. Bb2 Rb8 20. Nb3 ) 17... exd5 18. exd5 O-O 19. Nc6 Bxc6 20. dxc6 Rc7) (16... b4 17. Nd5 $1 exd5 18. exd5) 17. Rd3 (17. Bb2 $6 b4 18. Nd5 exd5 $17) (17. e5 dxe5 18. fxe5 Qxc3 19. exf6 Bxf6 20. Bb2 Qc5 21. Nf5 Bxb2 22. Nd6+ Ke7 23. Nxc8+ Rxc8 24. Kxb2 Na4+) 17... b4 18. Nd1 e5 (18... O-O 19. g5 $40) (18... g6 19. c4) 19. Nf5 (19. fxe5 dxe5 20. Nf5 Bxf5 (20... Bb5 21. Nxg7+ Kf8 22. Nf5) (20... Bf8 21. c4 $36) 21. exf5 e4 (21... O-O 22. Nf2 $16 {/\h4,g5->>>}) 22. Bxe4 $1 Nxe4 23. Re3 $16) (19. g5 hxg5) 19... Bxf5 20. exf5 (20. fxe5 $2 Bxg4 $1 $17) (20. gxf5 $6 Nfd7 $13 {Bg2}) 20... e4 21. Rd2 d5 22. Qxa6 (22. Ne3 Qxf4) 22... O-O 23. Qe2 Nfd7 ) (16. Rd3 $1 b4 (16... O-O 17. g5) 17. Nd1 e5 18. Nf5 Bxf5 19. exf5 e4 20. Bxe4 $1 Nxe4 21. Qxe4 Na3+ 22. Rxa3 bxa3 23. Ne3 $18) (16. Nf5 $6 exf5 17. exf5 O-O 18. g5 Bxf5 19. Qxe7 (19. gxf6 Na3+) 19... Na3+ 20. bxa3 Qxc3 21. Bb2 Qxc2+ (21... Qg3) 22. Ka1 Rc7 23. Qe2 Qxe2 (23... Re8 $2 24. Qf1) 24. Rxe2 Re8 $17) ( 16. Nd5 $6 exd5 17. exd5 Qd8) 16... hxg5 17. fxg5 Nh5 18. g6 $2 (18. Nf5 $2 exf5 19. Nd5 Qd8 20. exf5 Ne5 $17 {AS}) (18. Qf2 b4 19. Nce2 Ne5 {[%csl Ge5]}) (18. Bf3 g6 {AS}) 18... fxg6 19. Bf3 {White missed his opening. But the game is far from over.} (19. Qd3 Ne5 20. Qe3 g5 $17) (19. Qg4 Ne5 20. Nxe6 Qc4 $19) 19... b4 $1 (19... Ne5) 20. Bxh5 (20. Qg2 $2 bxc3 21. Qxg6+ (21. Bxh5 cxb2 $1 {(stronger than the text 21...gxh ; castle is also very good)} 22. Bxg6+ Kd8 23. Bxb2 Nxb2 24. Kxb2 Qc3+ 25. Kb1 Bf6 $19) (21. b3 Ne5) 21... Kd8 22. Bxh5 cxb2 23. Bxb2 (23. Bg5 Na3+ 24. Kxb2 Qc3+ 25. Kc1 Qxc2+ $1 26. Nxc2 Rxc2#) 23... Rb8 $1 (23... Qb6 $1 24. Nb3 Nxb2 25. Kxb2 Be8 {AS}) (23... e5 $1) 24. Nb3 Nxb2 25. Kxb2 Be8 $19) (20. Nxe6 Bxe6 21. Nd5 Bxd5 22. exd5 Ne5) 20... gxh5 (20... Rxh5 $6 21. Qg2 {AS} g5 22. Nce2) (20... bxc3 21. Bxg6+ Kd8 22. b3) 21. Qg2 $1 (21. b3 bxc3 22. bxc4 Qxc4 23. Qg2 O-O $19) 21... bxc3 $1 { Taking the bull by the horns: the only way to expect an advantage according to AS.} (21... O-O 22. Nce2 e5 (22... Bf6) 23. Rg1 Bf6 24. Rdf1 Bxh3 25. Qxh3 exd4 26. Qxh5 Na3+ (26... Rf7 27. Rh1) 27. bxa3 Qxc2+ 28. Ka1 Qxe4 (28... d3+ 29. Rxf6 Rxf6 30. Qd5+ Kf8 31. Nf4) 29. Rg4) (21... Bf6 22. Qg6+ Kf8 (22... Kd8 23. Bg5 $1) 23. Rf1 $1 Qd8 24. Bg5 Ne5 (24... Qe8 25. Rxf6+ Kg8 26. Nce2) 25. Bxf6 Nxg6 26. Bxd8+ Ke8 27. Ba5 bxc3 28. Bxc3 $16) (21... g5 22. Nce2) 22. Qxg7 Rf8 23. Bg5 $1 {[#] The world upside down? The magician of Riga is tricked by the Czech grandmaster ?} (23. Rf1 Qb6 24. b3 Nd2+ $1 25. Bxd2 cxd2 $19) 23... Rf7 $6 (23... Bxg5 $1 24. Qg6+ (24. Qxg5 Qb6 $19) 24... Ke7 $1 (24... Rf7 25. Rf1 (25. Qg8+ {below}) 25... Bf6 $1 {[#]} (25... Ne5 $2 26. Qg8+ Ke7 27. Qxg5+ Kf8 28. Qxh5 Qc4 29. Qh8+ Ke7 30. Qh4+) 26. Rxf6 Ne5 27. Qxh5 Qb6 $1 (27... Ke7 $2 28. Rxf7+ Nxf7 29. Qh4+ Ke8 30. Rg1 Kf8 31. Rf1) 28. b3 Ke7 29. Rxf7+ (29. Rh6 Rg8) 29... Nxf7 30. Qh4+ Ke8 (30... Kf8 31. Qh7 Ke7 32. Qh4+) 31. Rg1 Kf8 32. Qf6 Qd8 $15) (24... Kd8 $2 25. Qxg5+) 25. Qxg5+ Rf6 26. Qg7+ (26. Rf1 Rcf8 27. Rxf6 Rxf6 28. e5 (28. Rf1 $2 Nd2+) (28. Nb3 Qb7) 28... dxe5 {below}) ( 26. e5 dxe5 $8 (26... Nxe5 $2 27. Rf1 Rcf8 28. Rxf6 Rxf6 29. Rf1 $18) 27. Rf1 Rcf8 28. Rxf6 Rxf6 29. Qg7+ Rf7 30. Qg5+ Kf8 $1 (30... Ke8 31. Qg8+ Rf8 32. Qg6+ Kd8 $4 33. Nxe6+) 31. Nxe6+ Bxe6 32. Rd8+ Qxd8 33. Qxd8+ Kg7 34. Qg5+ Kh7 $1 35. Qxh5+ Kg8 $1 36. Qg5+ (36. Qg6+ Kf8 $19) 36... Rg7 37. Qd8+ Kf7 38. Qc7+ Kg6 $19) (26. Nf5+ exf5 27. exf5+ Ne5 28. Qg7+ Rf7 29. Qg5+ Kf8 30. Qh6+ Ke8 31. Rxd6 Qc5 {AS}) 26... Rf7 27. Qg5+ Kf8 28. Rg1 (28. Qh6+ Ke8 29. Rg1 (29. Nxe6 Na3+ $1) 29... Qc5 $3 {AS [#]} (29... Nd2+ $2 30. Rxd2 cxd2 $2 31. Rg8+ Ke7 32. Qg5+ Rf6 33. Rg7+ Ke8 34. Qxh5+ Kd8 35. Nxe6+ $1 {[#]} Bxe6 36. Qh8+) (29... d5 30. exd5) 30. e5 (30. Rg8+ Ke7 31. Nf5+ Rxf5 32. Rxc8 Na3+ $1 33. Kc1 cxb2+ 34. Kxb2 Nc4+ 35. Kc3 Rf3+) 30... Qxe5 31. Rg8+ Ke7 32. Rxc8 Nd2+ $1 33. Ka1 cxb2+) (28. b3 Nd2+ 29. Ka1 Qc5) 28... Qc5 $1 (28... Qb6 29. Qg8+) 29. Qg8+ Ke7 30. Qxf7+ Kxf7 31. Rdf1+ Qf5 $3 {[#]} (31... Ke7 $2 32. Rg7+ Ke8 $8 $11) (31... Ke8 $2 32. Rg8+ Ke7 33. Rg7+) 32. exf5 Nd2+ 33. Kc1 e5 34. Ne2 (34. Ne6 Nxf1 35. Rg7+ Kf6 36. Rxd7 cxb2+ 37. Kxb2 Ne3 {AS}) (34. Nf3 Nxf1 35. Ng5+ Ke7 36. Rxf1 cxb2+ 37. Kxb2 Rf8) 34... Nxf1 35. Rxf1 Bb5 36. Rf2 Bxe2 37. Rxe2 Kf6 $17 {AS}) 24. Qg8+ Bf8 $2 {Indeed, black advantage is now gone.} (24... Rf8 $1 { (it was the last way to maintain it)} 25. Qg6+ (25. Qg7 $2 Bxg5) 25... Kd8 26. e5 {(the lesser evil)} (26. Qg7 Re8 27. Bxe7+ Rxe7 28. Qg8+ Be8 29. Nxe6+ Rxe6 30. Qxe6 Nd2+ 31. Kc1 cxb2+ 32. Kxd2 Qxc2+ 33. Ke3 Rc3+ {AS}) (26. Bxe7+ Kxe7 27. Qg5+ {above}) (26. Rf1 Rxf1 (26... Nd2+ 27. Bxd2 Rxf1 28. Rxf1 Qc4 {AS}) 27. Qg8+ (27. Rxf1 Qb6 28. Bxe7+ Kc7) 27... Be8 28. Rxf1 (28. Nxe6+ Kd7 29. Rxf1 Qb7 30. b3 Na3+) 28... Qb6 29. Bxe7+ Kc7 $1 $19 (29... Kxe7 $4 30. Qg7+)) 26... Rb8 $1 27. Bxe7+ Kxe7 28. Qg7+ Rf7 (28... Ke8 29. b3 Nd2+) 29. exd6+ {(the inclusion of e5 ...Rb8 reinforces a little the continuation studied in the 23rd black move)} Nxd6 30. Qg5+ Rf6 31. b3 Rbf8 32. Re3 Qb6 $1 33. a4 (33. Rxc3 $2 Ne4) (33. Qh4 Qc5) 33... R8f7 $17 34. a5 (34. Qxh5 Bxa4) 34... Qc7 $17) 25. Rf1 $44 (25. b3 $2 Rg7 $19) 25... Bc6 $8 (25... Ne5 $2 26. Rxf7 Nxf7 27. Rf1 $18) ( 25... Ba4 $6 26. b3 $40) (25... Bb5 $2 26. Nxe6) 26. Nxc6 $6 (26. Qg6 $2 Qd7 $1 27. Rf6 (27. Nxe6 $2 Ne5 $19) (27. b3 Ne5) 27... Bg7 $1 (27... Nd2+ 28. Rxd2 cxd2 29. Rxe6+ Be7 30. Bxd2 $44 Bb7 31. Bh6 $1) 28. Rxe6+ (28. Rdf1 Nd2+ 29. Bxd2 cxd2 {AS} 30. Rxf7 d1=Q+ 31. Rxd1 Qxf7) 28... Kf8 29. Re7 $1 (29. Nf5 Na3+ ) (29. Bf6 Nd2+ 30. Kc1 Nxe4 $19) 29... Nd2+ $1 (29... Rxe7 $2 30. Bxe7+ Qxe7 ( 30... Kxe7 31. Qxg7+ Kd8 32. Qg8+ {[%csl Rc4]}) (30... Kg8 31. Nf5 Na3+ 32. Kc1 cxb2+ 33. Kd2 $18) 31. Qf5+ $8 Kg8 32. Qxc8+ Qe8) (29... Ne5 30. Rxe5) 30. Kc1 Rxe7 31. Bxe7+ Kxe7 32. Qxg7+ Kd8 $19) (26. Nxe6 $2 Na3+ $1 {AS} 27. Kc1 cxb2+ 28. Kxb2 Rb8+ 29. Kc1 Rb1+ 30. Kd2 Qa5+) (26. b3 $1 Qd7 $1 (26... Na3+ $2 27. Kc1 Qd7 28. Qg6 $1 {(Na3)} (28. Bh6 Qe7 $8 29. Nxe6 $1 Qxe6 30. Bxf8 Re7 31. Qxe6 Rxe6 32. Bxd6) (28. Nxc6 Rxc6 29. Bh6 Qe7) 28... e5 (28... Bb5 29. Rf6 Bg7 30. Rxe6+ Kf8 31. Nf5) 29. Nxc6 (29. Ne6 $2 Bxe4 $1 $19) 29... Rxc6 30. Rf5 { /\Rdf1,Re5!+-}) (26... Bxe4 $2 27. Nxe6 Nd2+ 28. Kc1 $1 (28. Bxd2 Qe7) 28... Nxf1 (28... Qd7 $2 29. Qxf8+ Rxf8 30. Rxf8#) (28... Qb7 29. Ng7+ $1) (28... Rxf1 29. Nxc7+ Rxc7 30. Rxf1 Nxf1 31. Qe6+) 29. Nxc7+ Rcxc7 30. Rxd6 $18) ( 26... Nd2+ $2 27. Bxd2 Bxe4 $1 (27... cxd2 28. Nxe6 $1 Qe7 $8 29. Qg6 $1 $40) 28. Nxe6 $1 (28. Bxc3 Bh7 $15 {_|_^^}) (28. Bh6 Qe7 29. Rxf7 Qxf7 30. Qxf8+ Qxf8 31. Bxf8 Kxf8 32. Nxe6+ Ke7 33. Re1 Kxe6 34. Rxe4+) 28... Qe7 29. Qxf7+ ( 29. Bh6 Qxe6 30. Bxf8 Bxc2+ 31. Ka1 $8 Re7 $1 32. Qxe6 $8 Rxe6 33. Rxd6 $11) ( 29. Nxf8 Qxf8 (29... Bxc2+ 30. Kxc2 Qe4+ $1) (29... Rxf8 $2 30. Rxf8+ Qxf8 31. Qe6+) 30. Qxf8+ Kxf8 31. Bh6+ Kg8 32. Rxf7 Kxf7 33. Rxd6 Rg8 $44 {[%csl Ge4, Rh6]}) (29. Rxf7 Bxc2+ 30. Kxc2 cxd2+) 29... Qxf7 30. Rxf7 Kxf7 31. Ng5+ Kg6 32. Nxe4 cxd2 33. Rxd2 $16) 27. Bh6 (27. bxc4 Bxe4 {AS} 28. Bh6) 27... Qe7 ( 27... Nd2+ 28. Bxd2 cxd2 29. Qg6 {AS}) 28. bxc4 Bxe4 29. Bxf8 (29. Rde1 Bh7 30. Qxf7+ Qxf7 {AS} 31. Rxf7 Rb8+ 32. Ka1 Kxf7 33. Rf1+ Kg8 34. Bxf8 Rxf8 35. Rxf8+ Kxf8 36. Nxe6+ Ke7 $15 37. Nf4 h4 38. Ng2 $2 Bxc2 39. Nxh4 Be4) (29. Rxf7) 29... Qxf8 30. Qxf8+ Rxf8 31. Rfe1 $1 d5 32. Nxe6 Rf2 33. Ng5 Rxc4 34. Rxd5 Kf8 35. Rd8+ Kg7 (35... Ke7 36. Rd3) 36. Ne6+ Kh6 (36... Kh7 37. Ng5+ Kh6 38. Nxe4 Rxe4 39. Rg1 Rg2 40. Rd6+ Kh7 $11) 37. Rh8+ Bh7 (37... Kg6 38. Rg1+) 38. Rg1 ( 38. a3 Rc6 39. Nf8 Rb6+) 38... Rb4+ (38... Rf6 39. Nf8) 39. Ka1 $8 Rb7 40. Nf8 h4 $11) 26... cxb2 $1 (26... Na3+ $2 27. bxa3 Qb7+ 28. Nb4) 27. Qg6 $2 (27. Be7 $2 Nd2+ $1 {[#]} 28. Kxb2 Rxf1 29. Rxf1 Nxf1 30. Qxf8+ (30. Bxf8 Qf7) 30... Kd7) (27. Bd8 $2 Rxf1 28. Rxf1 (28. Qxe6+ Qe7) 28... Nd2+ 29. Kxb2 Qg7+) (27. Rxf7 Qxf7 28. Qxf7+ Kxf7 {_|_o^b2} 29. Nd8+ Kg6 30. Nxe6 Rb8 31. Rd3 (31. Nxf8+ Kxg5 $8) 31... Re8 $1 32. Nc7 (32. Nxf8+ Rxf8 {AS}) 32... Rxe4 33. Bd2 Bg7 $19) (27. Nd4 $2 Na3+ 28. Kxb2 Qc3+ 29. Kc1 Qxc2+ 30. Nxc2 Rxc2#) (27. c3 Qb7 $1 {AS}) (27. a4 $1 {(give an escape square)} Ne5 28. Nd4 Qc4 29. Rxf7 Nxf7 30. Qg6 e5 31. Qe6+ Qxe6 32. Nxe6 Nxg5 33. Nxg5 Be7 $17) 27... Na3+ $8 (27... Qd7 $4 28. Be7 $18 {AS}) (27... Bg7 $2 28. Qxe6+ Re7 29. Qxc4) 28. Kxb2 Qb7+ $3 {[#] keeping an eye on f7.} (28... Qb6+ $2 29. Kc1 Qb1+ 30. Kd2 Qxc2+ 31. Ke1 Qc3+ 32. Ke2 Qc4+ 33. Rd3 Rcc7 $8 (33... e5 34. Nxe5 $1 {[#]} (34. Nb4) 34... dxe5 35. Rxf7 Qxa2+ (35... Qxf7 36. Qc6+ $3 Rxc6 37. Rd8#) 36. Rd2 Qc4+ 37. Ke1 Nc2+ 38. Rxc2 Bb4+ 39. Kf2 Bc5+ (39... Qxc2+ 40. Kg1) 40. Be3 (40. Kg2) 40... Qxc2+ 41. Kf3 Qd1+ 42. Kg2 $18) (33... Qc2+ 34. Bd2 (34. Ke1)) 34. Nd4 $1 (34. Ne5 $2 dxe5 35. Qxe6+ Be7 36. Qxf7+ Qxf7 37. Rxf7 Rc2+) (34. Nd8 Qxa2+ 35. Bd2 Kxd8 36. Rxf7 Rxf7 37. Qxf7 Be7 38. e5 Nb5 39. exd6 Bxd6 40. Qxh5 $16) (34. Rxf7 Rxf7 35. Nd8 ) 34... Nc2 (34... Qxa2+ 35. Bd2 Nb1 36. Nb3) (34... Rb7 35. Bd2 Rbe7 36. Rc1) 35. Nxe6 Rb7 36. a3 $1) (28... Rb8+ $2 29. Kc1 $8 (29. Nxb8 $2 Qxc2+ 30. Kxa3 d5+) 29... Rb1+ 30. Kd2 Rxd1+ (30... Nc4+ 31. Ke2) 31. Kxd1 $18) 29. Kc1 $8 ( 29. Kxa3 d5+ 30. Be7 Bxe7+ 31. Nxe7 Rc3+ 32. Ka4 Qb5#) 29... Rxc6 $1 (29... Qb1+ $2 30. Kd2 Qxc2+ 31. Ke1 Qc3+ 32. Ke2 $1 (32. Bd2 $4 Nc2+ 33. Ke2 Qc4#) ( 32. Rd2 $6 Nc2+ 33. Ke2 $8 Qc4+ 34. Rd3 $8 Rcc7 35. Nd8 Nd4+ $8 36. Ke3 Nc2+ $8 {AS}) 32... Qc4+ 33. Rd3 Rcc7 34. Nd8 Qxa2+ 35. Bd2 Kxd8 36. Rxf7 Rxf7 37. Qxf7 $16 {AS}) 30. Qxe6+ Qe7 $3 {[#] The Queen can show off with a mate threat in one. But it is always nice to play such a move.} (30... Re7 $4 31. Rxf8+ Kxf8 32. Bxe7+ Qxe7 33. Rf1+ {(dégageant la case d1 pour le RB)} Ke8 34. Qg8+ Kd7 35. Rf7 $18 {AS}) (30... Be7 $4 31. Qxf7+ Kd8 32. Qf8+) 31. Rxd6 $138 (31. Qxe7+ Bxe7 32. Kb2 Rxf1 (32... Nc4+)) (31. Bxe7 Rxc2#) 31... Rxc2+ 32. Kd1 Rxf1# 0-1