Master's word
---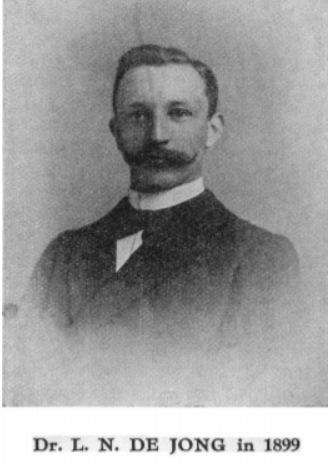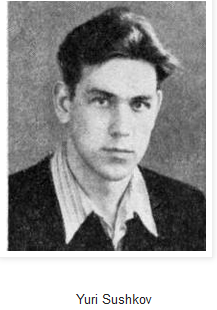 A curious 3# with blocking bishop. A triple echo in the 6#. And a helpmate who answers him: a superb stepped echo.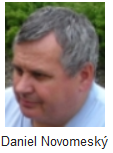 Let's remember that in a 5.5 move helpmate, White starts and checkmate at their 6th move.
An endgame played with a "study move", as those who don't know them usually say. And a real study which, in turn, looks like a game.
The 13th world champion may be a "trinket of sound inanity", as Mallarmé said, but he knows how to lead a game. An Evans gambit, do you see that? Maybe one day a King's gambit? It's a pity he doesn't just play well, he chats. He even analyzes. And badly.
You have another (very recent) game for the same price, White led by a real regular of this gambit, the 2nd English player, known for his outspokenness. But, unlike the previous one, it does not go with the wind, not having a "dead-leaf ambition", according to the beautiful expression of a great French philosopher.
Have a good read.
Master's diagrams
[Event "3# "] [Site "?"] [Date "1897.??.??"] [Round "?"] [White "De Jong, L."] [Black "1057.22"] [Result "1-0"] [SetUp "1"] [FEN "nB6/2n1b2K/8/3pkN1Q/8/3Pp1P1/4B3/8 w - - 0 1"] [PlyCount "1"] [EventDate "1897.??.??"] 1. -- 1-0 [Event "6#"] [Site "?"] [Date "1998.??.??"] [Round "?"] [White "Sushkov, Y."] [Black "[+1000.01a2b4]"] [Result "1-0"] [SetUp "1"] [FEN "8/8/2Q5/p7/1k6/8/K7/8 w - - 0 1"] [PlyCount "1"] [EventDate "1998.??.??"] 1. -- 1-0 [Event "h#5,5 2 sol"] [Site "?"] [Date "2000.??.??"] [Round "?"] [White "Novomesky, D."] [Black "3313.00"] [Result "1-0"] [SetUp "1"] [FEN "8/8/3K1kq1/4n3/5B2/8/8/7r w - - 0 1"] [PlyCount "1"] [EventDate "2000.??.??"] 1. -- 1-0 [Event "?"] [Site "?"] [Date "1987.??.??"] [Round "?"] [White "Biro, Liptay"] [Black "0400.20"] [Result "1-0"] [SetUp "1"] [FEN "8/8/8/5k1P/8/2r5/P6R/6K1 w - - 0 1"] [PlyCount "17"] [EventDate "1987.??.??"] {44/F9} 1. h6 $8 (1. Kf2 $2 Rc2+ $8 2. Kg3 Rc3+ $8 3. Kh4 Rc4+ $8) (1. a4 $2 Rc1+ $1 (1... Kg5 $1)) 1... Kg5 (1... Rc1+ 2. Kf2 $8 (2. Kg2 $2 Kg4 $8) 2... Rc2+ (2... Kg4 3. Ke3) 3. Kg3 $8 Rc3+ 4. Kh4 $8 Kg6 (4... Rc4+ 5. Kh5 $8) 5. Kg4 $8 Rc4+ 6. Kf3 Rc3+ 7. Ke4 Kh7 8. Kd4 Ra3 9. Kc4 Ra8 10. Kc3 $1 Rc8+ (10... Ra7 11. Kb2 Rb7+ 12. Ka1 Ra7 13. Rh4) 11. Kb2 Rb8+ 12. Ka1 $3 {[#](King in the corner) } (12. Kc1 Rc8+ 13. Kb1 Rb8+ 14. Rb2 Ra8 15. Rb6) 12... Rb4 (12... Ra8 13. Rh4) 13. a3 Rg4 14. Ka2 Rf4 15. Rh3 Rg4 16. Kb3) (1... Kg4 2. Rg2+ $1 (2. Rb2 $6 Rc1+ 3. Kg2 Rc7 4. a4 $8 Kg5 5. a5 $1 Kxh6 6. Kf3 $8 Kg5 7. Ke4 $8 Kf6 8. Kd5 $8 Ke7 9. a6 $8 Kd8 10. Rh2 $1) 2... Kf4 3. h7 Rc1+ 4. Kh2 Rc8 5. Rg8) 2. Rh1 $3 {[#]Rook in the other corner !} (2. h7 $2 Rc1+ $8 3. Kf2 Rc2+ $8 4. Kg3 Rc3+ $8) 2... Kf4 (2... Kg4 3. Kf2 $8 Kf4 4. Rh4+ $1 (4. h7 Rc2+ 5. Kf1 Rc1+ 6. Kg2 {: text}) 4... Kg5 5. h7 $8) (2... Rc1+ 3. Kg2 Rc2+ 4. Kf3 $8 Rc3+ 5. Ke4 $8) 3. h7 Rc1+ (3... Kg3 4. Rh3+ $3 {[#]}) 4. Kg2 Rc2+ 5. Kh3 $8 {1-0 Biro-Liptay} Rc8 ( 5... Rc3+ 6. Kh4) 6. Rg1 (6. a4 Rh8 7. Kg2 Ke5 8. Kf3 Kf6 9. Ke4 Kg7 10. Kd5 Rd8+ 11. Kc6 Kh8 12. a5 Ra8 13. Kb6) (6. Kh4 Rh8 7. Rf1+ $8 Ke5 8. Rf7 $8 Ke6 9. Rb7 Kf5 (9... Ra8 10. Kg5) 10. Kh5) 6... Rh8 7. Rg4+ $1 {the simplest.} ( 7. Rg7 Kf5 8. a4 Kf6 9. Rb7 {as above}) 7... Kf5 8. Rh4 Kg6 9. a4 1-0 [Event "?"] [Site "?"] [Date "1997.??.??"] [Round "?"] [White "Pervakov, O."] [Black "[+4310.53f1h7]"] [Result "1-0"] [SetUp "1"] [FEN "4qr2/4p2k/1p2P1pP/5P2/1P3P2/6Q1/8/3B1K2 w - - 0 1"] [PlyCount "21"] [EventDate "1997.??.??"] 1. Ba4 $8 (1. fxg6+ $2 Qxg6 2. Bc2 Rxf4+ $8 3. Kg1 (3. Ke1 Re4+ $8 4. Kf2 Re2+) (3. Qxf4 Qxc2 4. Qf7+ Kxh6 5. Qxe7 Kh5 6. Qf7+ Kg4 7. Qg7+ Kf3 8. Qf6+ Kg3) 3... Rf6 $3 4. Qg5 (4. Kh1 Rf1+ $8) 4... Rxe6 5. Kf1 Rf6+ 6. Ke1 Re6+ 7. Kd1 Rd6+ 8. Kc1 $2 (8. Ke1 $11) 8... Rc6) (1. Bc2 $2 Kxh6 2. fxg6 Qb5+ (2... Kg7 3. Qc3+ Rf6) 3. Bd3 Qh5 4. Ke1 Kg7 5. f5 Rxf5) 1... b5 2. fxg6+ $8 Qxg6 (2... Kg8 3. g7 Rxf4+ (3... Rf6 4. h7+ Kxh7 5. Bc2+ Kg8 6. Qh4) 4. Qxf4 bxa4 5. Ke1 (5. Qf5) 5... a3 6. h7+ Kxg7 (6... Kxh7 7. Qf8) 7. Qf7+ Qxf7 8. exf7) (2... Kxh6 3. Qh4+ Kg7 4. Qh7+ Kf6 5. g7 Rg8 6. Bc2 Kxe6 (6... Rxg7 7. Qf5#) 7. Qf5+ (7. Qxg8+ Qxg8 8. Bb3+) 7... Kd6 8. Qe5+ Kd7 (8... Kc6 9. Be4+ Kd7 (9... Kb6 10. Qc5+ Ka6 11. Qc7 $1) 10. Qxb5+ Kc8 11. Qb7+ Kd8 12. Qb6+ Kc8 13. Bb7+) 9. Qxb5+ Kc7 10. Qe5+ Kc8 (10... Kb7 11. Be4+) 11. Qc5+ (11. Bf5+) 11... Kd8 12. Qb6+) 3. Bc2 $8 Rxf4+ 4. Kg1 $8 Rf6 5. Qg5 $3 {[#]} Rxe6 6. Kf1 $8 Rf6+ 7. Ke1 $8 (7. Kg1 $4 e6) 7... Re6+ 8. Kd1 $8 (8. Kd2 $2 Re2+ $8) 8... Rd6+ 9. Kc1 $8 Rc6 10. Qc5 $3 {[#]} Qxc2+ (10... Kxh6 11. Bxg6 Rxc5+ 12. bxc5 Kxg6 13. c6 $18) 11. Kxc2 $8 { Given at the 2002 Ukrainian Championship.} 1-0 [Event "Tal mem"] [Site "Riga"] [Date "1995.??.??"] [Round "4"] [White "Kasparov, G."] [Black "Anand, V."] [Result "1-0"] [ECO "C51"] [WhiteElo "2805"] [BlackElo "2715"] [PlyCount "49"] [EventDate "1995.04.??"] [EventType "tourn"] [EventRounds "11"] [EventCountry "LAT"] [EventCategory "17"] {63/276} 1. e4 e5 2. Nf3 Nc6 3. Bc4 Bc5 4. b4 Bxb4 (4... Bb6 5. a4 a5 6. b5 Nd4 7. Nxd4 Bxd4 8. c3 Bb6 9. d4 exd4 10. O-O Ne7 11. Bg5 h6 12. Bxe7 Qxe7 13. cxd4 Qd6 $6 (13... O-O) (13... Qb4) (13... d6) 14. Nc3 Qxd4 (14... Bxd4 15. Nd5 $1 Bxa1 16. Qxa1 O-O 17. e5 Qc5 18. Rc1 c6 19. Ba2 Qa3 20. Nb6 $18 { Kasparov-Piket 1995}) 15. Nd5 $1 Qxc4 16. Rc1 Qa2 17. Nxb6 cxb6 18. Qd6 {[#]} f6 $1 ( 18... Qe6 19. e5 Qxd6 20. exd6 Kd8 21. Rfe1 Re8 22. Rxe8+ Kxe8 $18)) 5. c3 Be7 (5... Ba5 6. d4 exd4 (6... d6 7. Qb3 Qd7 8. dxe5 Bb6 9. Nbd2 (9. exd6 Na5) (9. Bb5 a6 10. Ba4 Bc5 11. c4 Nge7) 9... Na5 10. Qb4 (10. Qc2 Nxc4 11. Nxc4 d5 $1 12. exd5 Qxd5 13. Qa4+ $1 Bd7 14. Nxb6 cxb6 15. Qb4 Bb5 16. Nd4 Ba6 17. Qa4+ b5 18. Qb4 Qxg2 19. Ba3 $1) (10. Qa3) 10... Nxc4 11. Nxc4 Bc5 12. Qb3 Ne7 13. O-O O-O 14. exd6 cxd6 15. Ba3 Qc7 16. Nd4 Bxa3 17. Nxa3 Nc6 18. Rfe1 Qe7 19. Rab1 Ne5 20. c4 a6 21. Nac2 Be6 $11 {Short-Hübner 1997}) 7. Qb3 (7. O-O Nf6 (7... d6 8. cxd4 Bb6) (7... dxc3 $6 8. Qb3 Qf6 9. e5 Qg6 10. Nxc3 Nge7 11. Ba3) (7... Nge7 8. cxd4 d5 $1 {[#]}) 8. e5 (8. Ba3 d6 9. e5 Ne4 $1) (8. Nxd4 Nxd4) 8... d5 (8... Ne4 9. Qb3) 9. exf6 dxc4 10. fxg7 Rg8 11. Re1+ Be6 12. Bg5 Qd5 13. Nbd2 Rxg7 14. Ne4 Kf8 (14... Rxg5 15. Nf6+ Ke7 16. Nxd5+ Rxd5 17. Qb1) 15. Bh6 dxc3 16. Qc1 Rd8 17. Nfg5 Qf5 18. Re3 Kg8 19. Bxg7 Kxg7 20. Nxe6+ fxe6 21. Rg3+ Kh8 22. Qh6 Qf7 23. Ng5 Qg6 24. Qxg6 hxg6 25. Nf7+ Kg7 26. Nxd8 Nxd8 27. a4 Nf7 28. Re3 $14 (28. Kf1)) 7... Qe7 (7... Qf6) 8. O-O Bb6 9. cxd4 Nxd4 10. Nxd4 Bxd4 11. Nc3 (11. Ba3 d6 12. Nc3 Nf6 13. Rad1 {: see below}) 11... Nf6 12. Nb5 ( 12. Ba3 d6 13. Rad1 Bxc3 14. Qxc3 Qe5 $1 (14... O-O 15. e5 Ne4 16. Qd4 Qxe5 17. Qxe5 dxe5 18. Bxf8 Kxf8 19. Rfe1 Nd6 $11) 15. Qxe5+ dxe5 16. f4 Be6 17. Bxe6 fxe6 18. fxe5 Nd7 19. Rc1 Rc8 20. Bd6 Kd8 21. Ba3 Ke8 22. Bd6 Kd8 $11) 12... d5 $1 (12... Bxa1 13. Nxc7+ Kd8 14. Nxa8 Be5 15. Be3) (12... Be5 13. Ba3 d6 14. Rac1 c6 15. f4 $1) 13. exd5 (13. Ba3 dxc4 14. Qxc4 c5 15. Nxd4 b6 16. e5 Ng4) 13... Bxa1 14. Ba3 Qe5 15. f4 Bd4+ (15... Qe4 16. Nxc7+ (16. Rxa1 Kd8) (16. Bd3 Qe3+ 17. Kh1 Kd8 18. Qc4 Qb6) 16... Kd8 17. Nxa8 Bh3 $3 {[#]} (17... Bd4+ 18. Kh1 b6 19. Bd6) 18. Rf3 (18. Qxh3 Qxc4 19. Rc1 Bd4+ 20. Kh1 Re8 21. Qg3 Qxa2 {(threatens ...Ne4)} 22. f5 Be5 23. Qd3 Qxd5 24. Qxd5+ Nxd5 25. Rd1 Kc8 26. Rxd5 Bd6 27. Bc5 Bxc5 28. Rxc5+ Kb8 $19) (18. gxh3 $2 Bd4+) 18... Re8 19. gxh3 Qg6+ 20. Rg3 Re1+ 21. Kf2 (21. Bf1 Bd4+ 22. Kg2 Qe4+ 23. Qf3 Qc2+ 24. Kh1 Ne4 $19) 21... Qe4 22. Bc5 Qh1 23. Bb6+ Kc8 24. Be2 Rc1 (24... Ne4+) 25. Rd3 Qxh2+ 26. Ke3 axb6 $19) 16. Kh1 Qe3 (16... Qe4 17. Bd3) 17. Nxd4 (17. Nxc7+ $2 Kd8 18. Qxe3 Bxe3 19. Nxa8 Ne4 $17) 17... Qxb3 (17... Qxd4 $2 18. Qb4 $1) (17... Qe4 $2 18. Nf3) 18. Re1+ Kd8 (18... Kd7 $2 19. Bxb3 Re8 20. Ba4+ c6 21. dxc6+ Kc7 22. Rc1 $1) 19. Be7+ Kd7 20. Nxb3 (20. Bxb3 c6 $1 21. d6 Nd5 $8 22. Bxd5 cxd5 23. Rc1 b6) ( 20. axb3 a6) 20... c6 $8 21. d6 (21. Nc5+ Kc7 22. d6+ Kb6 $8 23. Bxf7 Kxc5 24. d7+ Kb5 25. d8=Q Rxd8 26. Bxd8 Nd5 $15) (21. dxc6+ Kxc6) 21... b6 22. Bxf7 c5 $6 (22... Nd5 23. Nd4 (23. Nd2 Nxe7 24. dxe7 Bb7 25. Nf3 c5 26. Be6+ Kc7) (23. Be6+ Ke8 24. Bxd5 cxd5 25. Nd4 Kf7) 23... Nxf4 (23... Nxe7 24. dxe7 Bb7 25. Nf5 Rae8 26. Bxe8+ Rxe8 27. Rd1+ Kc7 28. Re1 Kd7 $11) 24. Nf3 Ng6 25. Bxg6 hxg6 26. Ne5+ Ke8 27. Nxc6 Rh5 $15 28. Ne5 $44 {Short} Be6 29. a3 Rc8) 23. Nd2 $1 Kc6 24. Nc4 Bf5 (24... Kb5 25. Rb1+ Ka6 26. Ne5 Bf5 27. Rb3 b5 28. Rg3) (24... b5 $1 25. Ne5+ Kb6) 25. Ne5+ Kb7 (25... Kb5 26. Re3) 26. a4 $6 (26. Re3 $1 {PHN} b5 (26... Bg6 27. Be6 Rae8 28. f5 Rxe7 29. dxe7 Bh5 30. g4 Bxg4 31. Nxg4 Nxg4 32. Rg3) (26... h5 $2 27. Bxf6 gxf6 28. Bd5+) 27. Rg3 Be4 28. Rxg7 Nd5 29. f5 $16 Kb6 (29... Ne3 30. f6 Nxg2 31. Rxg2 Rhg8 32. Bxg8 Rxg8 33. Kg1 Rxg2+ 34. Kf1 $18) (29... c4 30. Rg4) 30. f6 c4 31. Rg4 Nc3 32. d7 Kc7 33. Bg8 $1 {[#]}) (26. g4 Nxg4 27. Nxg4 Bxg4 28. Bd5+ Ka6 29. Rg1 h5 30. Bxa8 Rxa8 31. Rxg4 hxg4 32. d7 Kb5 (32... c4 33. d8=Q Rxd8 34. Bxd8 c3 35. f5 c2 36. Bg5 Kb5 37. Kg2 Kb4 $1 38. Kg3 Ka3 39. Kxg4 Kxa2 40. Kh5 b5 {ci-dessous}) 33. Kg2 Kb4 34. Kg3 (34. Kf2 Ka3 35. Ke3 Kxa2 36. d8=Q Rxd8 37. Bxd8 b5 38. Bc7 b4) 34... Ka3 35. Kxg4 Kxa2 36. d8=Q Rxd8 37. Bxd8 c4 38. f5 c3 39. Kh5 c2 40. Bg5 b5 41. Kg6 b4 42. Kxg7 b3 43. f6 b2 44. f7 $11) 26... h5 (26... Rac8) 27. Bxf6 (27. Re3 h4) 27... gxf6 28. Bd5+ Ka6 29. Bc4+ Kb7 30. Bd5+ Ka6 31. Bc4+ Kb7 {0,5-0,5 Short- P H Nielsen 2003}) (5... Bd6 6. d4 Qf6 (6... Nf6 7. O-O O-O 8. Re1 h6 9. Bd5) 7. O-O Nge7) (5... Bf8 6. d4 exd4 (6... Qf6 7. O-O h6) 7. O-O (7. cxd4 Bb4+ 8. Bd2 Bxd2+ 9. Nbxd2 Qe7) 7... Na5 8. Bxf7+ Kxf7 9. Ne5+ Ke7 10. cxd4 Qe8) (5... Bc5 6. d4 exd4 7. O-O (7. cxd4 Bb4+ 8. Kf1) 7... d6 8. cxd4 Bb6) 6. d4 (6. Qb3 Nh6 7. d4 Na5 8. Qb5 Nxc4 9. Qxc4 (9. Bxh6 Nd6 (9... gxh6 10. Qxc4 d5) 10. Qxe5 Nxe4 11. Bxg7 Rg8 12. Qxe4 Rxg7 13. O-O (13. d5 d6 14. Nd4 Kf8 15. Nd2 Bf6) 13... d5 14. Qe5 Kf8 $15 {Morozevich-Bacrot 2000}) 9... Ng4 $1 {[#]} (9... exd4 10. Bxh6 gxh6 11. cxd4 c6) (9... d5 10. exd5 exd4 11. Bxh6 gxh6 12. Nxd4 a6) 10. h3 Nf6 11. dxe5 d5 $1 $15) 6... Na5 (6... exd4 7. cxd4 (7. Qb3 Na5 8. Bxf7+ Kf8 9. Qa4 Kxf7 10. Qxa5 d5 $1 $11) 7... Na5 8. Bd3 d5 9. exd5 Qxd5 10. O-O Bg4 (10... Nf6 11. Nc3 Qh5 12. Rb1 a6 13. Bf4 $1 O-O 14. Bxc7 Bg4 15. Re1 $16) 11. Nc3 Qd7 12. h3 Bxf3 13. Qxf3 Nf6 14. Bg5 $44) (6... d6 7. dxe5 (7. Qb3 Na5 8. Bxf7+ Kf8 9. Qa4 c6) 7... Nxe5 (7... Na5 8. Bxf7+ Kxf7 9. Qd5+) (7... dxe5 8. Qb3 Na5 9. Bxf7+ Kf8 10. Qa4) 8. Nxe5 dxe5 9. Qh5 $1 g6 10. Qxe5 Nf6 11. Ba3 Rf8 12. O-O Ng4 13. Qg3 Bxa3 14. Nxa3 Qe7 15. Bb5+ c6 16. Nc4 {Fischer} cxb5 17. Nd6+ Kd8 18. Rad1) 7. Be2 (7. Bd3 d6 8. Ba3 (8. dxe5 Nc6 9. exd6 cxd6 10. O-O Nf6) (8. Qa4+ c6 9. dxe5 dxe5 10. Nxe5 $2 f6) 8... Nc6 9. O-O Nf6 10. Nbd2 O-O 11. Rb1 Re8 12. d5 Nb8 13. Nc4 Nbd7 14. Qd2 Bf8 15. Na5 Nxd5 16. exd5 e4 17. Nd4 exd3 18. Nxb7 Bxb7 19. Rxb7 Nb6 20. Qxd3 Nxd5 21. Qc4 Qg5 22. Bc1 Qh5 23. Qc6 a6 24. c4 {Djurhuus,R-Henao,R/Thessaloniki olm 1988}) (7. Bxf7+ Kxf7 8. Nxe5+ Ke8 ( 8... Kf8 9. Qf3+ Nf6 10. g4 d6 11. g5 dxe5 12. gxf6 gxf6 13. Qh5 Bb4 {[#]}) 9. Qh5+ g6 10. Nxg6 Nf6 11. Qh4 Rg8 $17) (7. Nxe5 Nxc4 8. Nxc4 d5 9. exd5 Qxd5 10. Ne3 Qd8 (10... Qa5 11. O-O Nf6 12. c4 O-O 13. d5 b5 14. Nd2 bxc4 (14... Rd8 15. Nb3 Qb6 16. Nd4 Bb7 17. Rb1 a6 18. Nef5 Bc5 19. Be3 c6 20. Qf3 cxd5 21. cxb5 Bc8 22. Qg3 Nh5 23. Qg5 Bxf5 24. Nxf5 {Canda,D-Sieiro Gonzalez,L/Camaguey/1986}) 15. Ndxc4 Qa6 16. Bb2 Re8 17. Rc1 Rb8 18. Be5 Rb7 19. Re1 Bd7 20. d6 cxd6 21. Bxf6 gxf6 22. Nd5 Be6 23. Rc3 Kh8 24. Nxe7 $16 {Timman,J-Tatai,S/Amsterdam/1977 }) (10... Qd7 11. O-O Nf6 12. d5 (12. c4 O-O 13. Ba3) 12... O-O 13. c4 Ng4 14. Bb2 Bc5 15. Bd4 Bxd4 16. Qxd4 Re8 17. Nc3 Nxe3 18. fxe3 Qe7 19. Rf3 b6 20. a4 Bd7 21. a5 f6 22. e4 Qc5 23. Qxc5 bxc5 24. a6 {Minasian,A-Georgadze,G/Manila olm/1992}) 11. Ba3 (11. O-O Nf6 12. c4 O-O 13. Nc3 c5 (13... c6 14. Rb1 Re8 15. Bb2 Qc7 16. Qf3 Bd7 17. Ne2 Rad8 18. Ng3 Bc8 19. d5 cxd5 20. cxd5 Qa5 21. Rfd1 Qa6 22. Rbc1 Ba3 23. Bxf6 Qxf6 24. Qxf6 gxf6 {1/2-1/2 Kasparov,G-Short,N/ London 1993}) 14. d5 $6 Ne8 15. Bb2 Nd6 16. Qd3 f5 17. f4 Bf6 18. Ncd1 Bxb2 19. Nxb2 Qf6 20. Qc2 Bd7 21. Rae1 Qd4 22. Rf3 Rae8) (11. Qf3 Nf6) 11... Nf6 12. Qa4+ c6 $1 13. O-O O-O 14. Re1 Re8 15. Nd2 Be6 16. Rab1 Qc7 17. Bxe7 Rxe7 18. c4 b6 19. Nf3 c5 20. Qa3 Rae8 21. dxc5 bxc5 22. Red1 h6 23. Rbc1 Ne4 24. Nd2 $11 {Sveshnikov,E-Short,N/Poliot-Solingen/1992}) 7... exd4 (7... Nf6 $2 8. dxe5 (8. Qa4 $1 {Konikowski,J}) 8... Nxe4 (8... Ng4 9. h3 Nh6) 9. Qa4 {GK} (9. Qd5 Nc5 10. Ba3 c6 $14 {Schwarz,R})) (7... d6 8. Qa4+ (8. dxe5 Nc6 9. exd6 Qxd6 $10 ) 8... c6 9. dxe5 dxe5 10. Nxe5 Nf6 11. O-O $14 {GK} b5 12. Qc2 O-O 13. Rd1 ( 13. Bb2 Bd6 14. Nf3 (14. f4 Bxe5 15. fxe5 Ng4) (14. c4 Re8 15. Rd1 Qe7) 14... Re8 15. Nbd2 (15. e5 Bxe5 16. Nxe5 Rxe5 17. c4 Bf5 $1) 15... Nh5) (13. a4 Qc7 $1 (13... b4 14. cxb4 Bxb4 $13 {Bulochus-Melts/corr/1983-84/}) 14. Nf3 (14. Bf4 Bd6) 14... a6 15. Bg5 Bg4 16. Nbd2 Nb7 17. h3 Bh5 18. Rae1 Nc5 {Short-Svidler 2000}) (13. c4 Nd7 (13... Bd6 $1 14. Bb2 Re8 15. Rd1 Qe7 16. f4 Nxc4 17. Bxc4 bxc4 18. Qxc4 Bxe5 19. Bxe5 Ng4) 14. Rd1 Qe8 15. Nxd7 (15. Ng4 Nxc4) (15. Bb2 Nxe5 16. Bxe5 Nxc4) 15... Bxd7 16. cxb5 cxb5 17. Bb2 Bc6 18. Qc3 Bf6 19. e5 b4 $1 20. Qg3 Bd8 21. e6 g6 22. Qe5 f6 23. Qd6 Be7) (13. Bf4) 13... Qe8 (13... Qc7 14. Bf4 Bd6 15. Rxd6 Qxd6 16. Ng6 Qd8 17. Nxf8 Qxf8 18. a4 Nc4) (13... Qb6) 14. c4 (14. a4 Nb7) 14... Bd6 $1 {[#]} (14... Nd7 15. Nxd7 Bxd7 16. Nd2 a6) (14... Bd8 15. Bb2 Bc7) 15. Nf3 Nxe4) (7... d5 8. Qa4+ (8. exd5 exd4 9. Qxd4 Nf6 10. c4 O-O) 8... c6 9. dxe5 b5 10. Qc2 f6 11. O-O fxe5 12. Rd1 (12. Nxe5 Nf6 13. exd5 Qxd5 14. Bf4 O-O) 12... Nf6 13. exd5 Nxd5 14. Nxe5 (14. a4 e4 15. Ne5) 14... Qd6 (14... O-O 15. Bd3) 15. Qe4) 8. Qxd4 $1 (8. cxd4 d5 (8... Nf6 9. Qa4 b6 10. Nc3 Bb7 11. d5 O-O 12. O-O Re8 13. Bb2 c6 14. Rad1 d6 $13 {Melts,MA-Usatchy,MV. /corr ICCF Tournament/1989-91}) 9. e5 (9. exd5 Qxd5 10. Nc3 Bb4 11. Bd2 Bxc3 12. Bxc3 Nf6 13. O-O O-O $17) (9. Qa4+ Nc6) 9... Bb4+ (9... Bg4 10. Nc3 Qd7) ( 9... Nh6 10. Bxh6 gxh6 11. O-O Rg8 12. Qd3) (9... f6) (9... h5) (9... Bf5 10. O-O c6) 10. Bd2 Bxd2+ 11. Qxd2 b6) 8... Nf6 (8... Kf8) (8... f6 9. O-O $44 b6) (8... Nc6 9. Qxg7 Bf6 10. Qg3 d6 11. O-O (11. Qf4 Bg7 12. O-O Bh6) 11... Nge7 12. Bg5 (12. Rd1 Rg8) 12... Rg8 (12... Ng6) 13. Qf4 Bxg5 14. Nxg5 Rg7 15. Qf6 Nf5 $1 (15... Kf8 16. Qh6 Kg8 17. f4) 16. Nxh7 Rxh7 17. Qxd8+ Kxd8 18. exf5 Bxf5 19. Re1 Kd7 $11) (8... d5 {Stohl} 9. exd5 Nf6) (8... d6 9. Qxg7 Bf6 10. Qg3 Qe7 {GK} (10... Be6) (10... Ne7) 11. Ng5 (11. O-O Qxe4 12. Re1 Kf8 13. Bb5 Qg6 14. Re8+ Kg7 15. Ng5 Nh6) (11. Qf4 Bd7 12. O-O O-O-O 13. Be3 Nc6 14. Bd4 Re8 15. Nbd2 d5 16. Bd3 Bxd4 17. cxd4 Qf6 18. Qe3) 11... h5 (11... h6 12. Nh7 $1) 12. Bf4 (12. Nh7 h4 13. Nxf6+ Nxf6) 12... h4 13. Qe3 $13) (8... Bf6 9. e5 Nc6 $2 (9... Be7) 10. Qd5 $1 Nge7 (10... Be7 11. Bc4) 11. Qe4 d5 12. Qa4 $1) 9. e5 Nc6 10. Qh4 (10. Qf4 Nh5 (10... Nd5 11. Qg4 g6 12. Bh6 d6 $17 { Pelc-Gaievski/USSR/1981}) 11. Qa4 g6 12. Bh6 $16 {Melts-Gajevskij/USSR/1981/}) (10. Qd3 Ng4 11. Qe4 d6 12. exd6 Qxd6 $132) 10... Nd5 11. Qg3 g6 (11... O-O $6 12. Bh6 g6 13. Bxf8 (13. h4 $6 {GK} Re8 14. h5 d6) 13... Bxf8 14. O-O $16 (14. Bc4)) (11... Bf8 12. O-O Nde7 13. Rd1 d6 14. Na3 Nf5) 12. O-O (12. Bh6 Bf8) 12... Nb6 (12... O-O 13. Rd1 $1 (13. Bh6 Re8 14. c4 Nb6 15. Nc3 d6 16. Rad1 ( 16. c5 Nd7 $6 (16... dxc5 $1 17. Bb5 Qd7 $1 18. h3 a6 $17) (16... dxe5 $2 17. cxb6 axb6 18. Rfd1) 17. cxd6 cxd6 18. exd6 Bf6 19. Bg5 $1 (19. Ng5 Nd4 20. Nxf7 Nxe2+ 21. Nxe2 Kxf7 {Ponomariov,R-Daniliuk,S/Krasnodar 1997}) 19... Nd4 20. Nxd4 Bxg5 21. Rad1) 16... Nxe5 $1 {[#]} (16... Nd7 17. Ng5 dxe5 18. f4 {(+/- selon GK)} Bc5+ 19. Kh1 f6 20. f5 fxg5 21. Bxg5 Be7 22. f6 Bxf6 23. Bxf6 Qxf6 24. Rxf6 Nxf6 25. Nb5 Rf8 26. Bf3) (16... Bd7 17. c5) 17. Nxe5 Bh4 18. Nxf7 Kxf7 { Stohl}) (13. c4 Nb6 14. Bh6 Re8) 13... Nb6 14. a4 $1 (14. c4 Na4 $1 {[#]Stohl}) ( 14. Bf4 d6) 14... Na5 (14... a5 15. Be3) 15. Bh6 (15. Bf4) 15... Re8 16. e6 $1 {[#]} (16. Nbd2 $40) 16... Bf6 (16... f6 $2 17. Nh4) (16... fxe6 $2 17. Qe5 Bf6 18. Qxa5) 17. exf7+ Kxf7 18. Bd3 $40 d5 19. Ng5+ (19. Nbd2 Bf5) 19... Bxg5 20. Bxg5 Qd7 21. Nd2 c6 (21... Kg8 22. Ne4 $1 dxe4 23. Bb5) 22. Nf3 Kg8 23. Re1) (12... d6 13. Rd1 $44 Be6 14. c4 Ndb4 (14... Nb6 15. c5) 15. a3 Na6 16. Bh6 Qd7 17. Nc3 O-O-O 18. Nb5 $40) (12... h5 13. h4) 13. c4 (13. Bh6 {Chandler} d5 (13... d6 14. Bb5 Bd7 15. exd6 Bxd6 16. Bxc6 bxc6 17. Re1+ Be6 18. Qg4 Be7) (13... Bf8 14. Bf4 Bg7 15. Bg5 f6) 14. a4 Bf5 15. Nbd2 (15. Bb5 a6 16. Bxc6+ bxc6 17. Nd4 Bd7) 15... a6 16. Qf4 Qd7 17. a5 Nc8 18. Nd4 (18. Nb3) (18. Rfd1)) 13... d6 ( 13... O-O 14. Rd1 $44 {Ftacnik} (14. Bh6 Re8 15. Nc3 d6 16. Rad1 Nxe5 $1 { above})) (13... d5 14. cxd5 Qxd5 (14... Nxd5 15. Rd1) 15. Nc3 $44 {GK}) ( 13... Na4) 14. Rd1 Nd7 (14... Bd7 15. Bh6 (15. c5 Na4 16. cxd6 cxd6 17. exd6 Bf6 18. Bg5 h6 19. Bxf6 Qxf6 20. Nbd2 Nc3 21. Re1 O-O $13 {Borngässer,R}) 15... dxe5 (15... Nxe5 16. Nxe5 dxe5 17. Qxe5 f6 18. Qe3 Kf7 19. c5 Na4 20. Bc4+ Ke8 21. Qb3 $18) 16. Nc3 f6 17. Ne4 Na4 $2 (17... Bf8 18. Bxf8 Rxf8 19. c5 Nc8 20. Rd2 Qe7 21. Rad1 Be6 22. h4 $44 {Borngässer,R}) 18. Rd5 Nb4 19. Rxe5 $1 fxe5 20. Qxe5 Rf8 21. Bxf8 Nc6 (21... Kxf8 22. Qh8+ Kf7 23. Ne5+ Ke6 24. Bg4#) 22. Qg7 Nc3 23. Bxe7 Nxe2+ 24. Kf1 Qxe7 25. Nf6+ Kd8 26. Qh8+ Be8 27. Rd1+ Kc8 28. Nxe8 $18 {Borngässer,R-Henk,M/Düsseldorf/1995/}) (14... Be6 15. c5 {GK} Nd5 16. cxd6 cxd6 17. Bc4 dxe5 18. Bxd5 Bxd5 19. Nc3 $16) (14... O-O 15. c5 Na4 16. cxd6 cxd6 17. Bh6 $1 (17. exd6 Bf6 18. Bg5 h6 19. Bxf6 Qxf6) (17. Bb5 Qa5 18. Bxa4 Qxa4 19. Nc3 Qa5 20. Nd5) 17... Re8 18. Qf4 Nc5 19. Nc3 $1 {Stohl} (19. exd6 Bf6 20. Bg5 Bf5 21. Qh4 Ne4)) (14... Na4 15. Bh6 Bf5 {IS}) (14... Nxe5 15. Nxe5 (15. Bb2) 15... Bf6 16. c5 $1 {[#]} (16. f4 Qe7) (16. Bb2 Na4 17. Bd4 dxe5) 16... Nd7 (16... Bxe5 17. Qxe5+ dxe5 18. Rxd8+ Kxd8 19. cxb6 axb6 20. Bg5+) ( 16... Qe7 17. Bb5+ Kf8 18. cxb6 Bxe5 19. Bh6+ Kg8 20. Re1) 17. Nxd7 Bxa1 18. Bg5 Qxd7 19. Nc3 O-O 20. Rxa1 f6 (20... Qf5 21. cxd6) 21. Bh6 $16) 15. Bh6 $1 ( 15. Bf4 dxe5 (15... O-O 16. exd6 Bf6 17. Bg5 $1) 16. Nxe5 Bh4 $1 17. Qe3 Ncxe5 18. Bxe5 O-O) 15... Ncxe5 (15... dxe5 16. Nc3 (16. Bg7 Rg8 17. Bxe5 Ncxe5 18. Nxe5 Bd6 19. f4 Qf6 20. Nc3 Bxe5 21. fxe5 Nxe5 22. Nd5 Qd6 23. Qh4 $40) 16... Bf8 (16... f6 17. Qh3 Bf8 18. Bxf8 Kxf8 19. Rab1 Qe7 20. Nd5 Qg7 21. Qe6) ( 16... f5 17. Nd5 (17. c5) 17... f4 $1 (17... Bd6 $2 18. Bg5 e4 19. Qh4 $1 Ne7 20. c5 $1 Bxc5 21. Nf6+) 18. Qh3 Nc5 19. g4 fxg3 20. Qxg3 Ne4 21. Qg2 Bf8) ( 16... Bd6 17. Nb5) 17. Bg5 f6 (17... Be7 18. Nd5 Bxg5 (18... f6 19. Bh6 Bf8 20. Qh4) 19. Nxg5 Kf8 $1 {[#]} (19... O-O $2 20. Qh4 h5 21. Bxh5 $1 {GK} Kg7 22. Bxg6 $18 ) (19... h6 $2 20. Ne6 $1 fxe6 21. Qxg6+ Kf8 22. Bh5 $18 {GK}) (19... h5) 20. h4 h6) (17... Ne7 $2 18. Nd5) 18. Be3 Bg7 19. c5 O-O 20. Bc4+ Kh8 21. Nh4 $1 {[#]} Ne7 (21... Qe8 22. Nb5 {GK} f5 23. Bg5) 22. Nd5 $1 (22. Be6 f5 23. Bg5 $40) 22... Rf7 (22... Nxd5 $2 23. Nxg6+ {GK} hxg6 24. Bxd5) (22... g5 23. Nxe7 Qxe7 $8 24. Nf5 Qe8 25. h4 $36 {Stohl}) 23. Nxc7 (23. Rab1) 23... Qxc7 24. Bxf7 g5 ( 24... Nf8 25. f4) 25. Bxg5 (25. Nf3 Nf5 26. Qg4) 25... fxg5 26. Qxg5 Nf8 (26... Nf6 27. Rd6) 27. Bb3) 16. Nxe5 Nxe5 (16... dxe5 $6 17. Nc3 (17. Bg7 Bh4 18. Qf3 $1 Rg8 19. Bxe5 $40) (17. Rd2) 17... f6 (17... Bf8 18. Rxd7 $1 {GK}) (17... c6 18. Bg7 Bf6 19. Bxh8 Bxh8 20. Ne4) 18. Qh3 Bf8 19. Nb5) 17. Nc3 (17. Bg7 $6 Bf6 18. Bxh8 Bxh8 19. Nc3 b6 $13 {GK}) (17. c5) 17... f6 (17... Bh4 18. Qe3 $40) ( 17... Be6 18. Bg7 Bf6 19. Bxh8 Bxh8 20. c5 $16) (17... Nd7 18. Ne4 $1 {[#]} (18. Nd5 Nc5 19. Qc3 Rg8 {GK}) (18. Re1 Nc5 19. Bg7 Rg8 20. Bd4 Ne6 $1) 18... Nf6 (18... f5 19. Ng5 Nc5 20. Bf3 $16 {GK}) (18... f6 19. c5 dxc5 20. Qe3 $1) (18... Bf8 19. Qc3 f6 20. Bf4 $1 $16 {GK}) 19. Nc5 {[#]} (19. Nxf6+ Bxf6 20. Rab1 Bh4 21. Qe3+ Qe7 22. Bf3) (19. Nc3 Nd7) (19. Bf3 Nxe4 20. Bxe4 c6) 19... Bf8 (19... Rb8 20. Qa3 (20. Bf3 Nd7 21. Nxd7 Bxd7 22. Rab1) 20... Bf8 (20... a6 21. Rab1 Nd7 22. Nxd7 Bxd7 23. Bf3) (20... Nd7 21. Nxd7 Bxd7 22. Qxa7) (20... Bg4 21. Bf3) ( 20... Be6 21. Qb2) (20... Bf5 21. Bf3) 21. Qxa7 Bf5 22. Bxf8 Kxf8 23. Nxb7) ( 19... b6 20. Bf3) (19... Rg8 20. Rab1 (20. Bf3) 20... b6 (20... g5 21. Qe3) 21. Bf3 Rb8 22. Bc6+ Bd7 23. Nxd7 Nxd7 24. Re1) (19... Nd7 20. Nxd7 Qxd7 (20... Bxd7 21. Qe3 Be6 22. c5 d5 23. Rab1 Qc8 24. c6 $1 {[#]}) 21. Re1 (21. Rab1) 21... c6 22. c5) 20. Bg5 Bg7 21. Bf3 h6) (17... Bf8 18. Bxf8 Rxf8 19. c5) (17... b6 18. c5 $1 bxc5 19. f4 Nd7 (19... Nc6 20. Bf3 Bd7 21. Re1) 20. Bb5 Bb7 21. Re1 c6 22. Nd5 $1 {[#]} (22. Ba4 $1) 22... cxd5 23. Bg5 O-O 24. Rxe7 Bc8 25. Bxd7 (25. Qh4) 25... Bxd7 26. Qh4 h5 27. Bh6 f6 28. Rg7+ Kh8 29. Re1 Re8 (29... g5 30. Qxh5 Be8 31. Qh3 Qc8 32. Re6) 30. Rge7 $3 $18) 18. c5 Nf7 $6 (18... Be6 19. Rab1 { Stohl} (19. Bb5+ Kf7) (19. Nb5 a6 20. cxd6 axb5 21. Bxb5+ c6 22. dxe7 Qxe7) ( 19. cxd6 Bxd6 20. Ne4 $36 Qe7 21. f4 Nc6 22. Bb5) 19... b6 20. cxd6 Bxd6 21. Ne4 Qe7 22. Rbc1 O-O-O 23. f4 $1 (23. Nxd6+ Rxd6 24. Rxd6 Qxd6 25. Bg7 Qd2) 23... Nc4 (23... Nf7 24. Bg7) 24. Qf3 (24. Bxc4 $2 Bc5+) 24... Bc5+ 25. Kh1 Rxd1+ 26. Rxd1 Kb8 27. Bg7 {[#]} Rd8 $1 (27... Qxg7 $2 28. Nxc5 bxc5 29. Bxc4 Bxc4 30. Rb1+ Kc8 (30... Bb5 31. Rxb5+ Kc8 32. Rb1) 31. Qb7+) (27... Bg4 28. Qxg4 Ne3 29. Qd7 (29. Bxh8 Nxg4 30. Bxg4 f5 31. Nxc5 fxg4) 29... Qxe4 30. Bf3 Nxd1 31. Qxd1 (31. Bxe4 Nf2+ 32. Kg1 Nxe4+ 33. Kf1 Rc8) 31... Qxf4 32. Bxh8) 28. Rxd8+ Qxd8 29. Nxc5 bxc5 30. Qb3+ Kc8 31. Qa4 (31. Qc3 Qd2) 31... Qd4) (18... Bd7 19. cxd6 (19. Qe3) 19... cxd6 20. Qe3 (20. Nd5 Bc6) 20... a6 (20... Rg8 21. Nb5 Bc6 22. Qb3) (20... Qb6) 21. Nd5 Ba4 (21... Bc6 22. f4) 22. Rd4 Bc6 23. f4 Bxd5 24. Rxd5 (24. fxe5 dxe5 25. Rd2 Qa5) 24... Nc6 25. Bg7 Rg8 26. Bxf6 $16) ( 18... Bf8 19. Bxf8 Kxf8 20. cxd6 cxd6 21. Rab1 (21. Nb5 Be6)) 19. cxd6 cxd6 ( 19... Bxd6 20. Bb5+ (20. Qe3+ Qe7 21. Nd5 Qxe3 22. Nxf6+ Ke7 23. Nd5+ Kd8 24. Bxe3 $36) 20... c6 (20... Bd7 21. Re1+ Be5 22. Bg7 Rg8 23. Bxd7+ Kxd7 24. Qh3+ $1 {[#]} (24. Rad1+ Bd6 25. Qh3+ f5 26. Qxh7 Ng5 27. Qxg6 Qf8 28. Qxg5 Rxg7 29. Qf4 a6) 24... Ke7 (24... Kc6 25. Rac1) 25. Qxh7 Qd4 (25... Ng5 26. Qxg6) 26. Rac1 c6 27. Ne4 $18 Rh8 28. Bxf6+ Bxf6 29. Ng5+) (20... Ke7 $2 21. Nd5+) 21. Bf4 cxb5 22. Bxd6 Nxd6 23. Rxd6 {GK} Qa5 24. Re1+ Kf7 25. Rxf6+ (25. Qf3) 25... Kxf6 26. Nd5+ Kg7 27. Re7+ Kg8 28. Qe5 $18) (19... Nxh6 $2 20. dxc7 $18) 20. Qe3 $1 Nxh6 (20... Bd7 21. Bg7 (21. Ne4) 21... Rg8 22. Bxf6 $16 Kf8 23. Bd4) ( 20... Qb6 21. Bb5+ Bd7 (21... Kd8 22. Qe2 Nxh6 23. Nd5) 22. Bxd7+ Kxd7 23. Qh3+ f5 24. Nd5 $40 {GK} Qa6 25. Nxe7 Kxe7 26. Re1+ Kd7 (26... Kf6 27. Qc3+ $1 Ne5 28. f4) (26... Ne5 27. f4) 27. Qb3 $1 {[#]} Nd8 (27... Nxh6 28. Qe6+ Kc7 29. Rac1+) ( 27... Ne5 28. Rxe5 dxe5 29. Qf7+) 28. Rac1 $18) (20... Ne5 21. Nd5) 21. Qxh6 Bf8 22. Qe3+ (22. Bb5+ Kf7 (22... Bd7 $2 23. Re1+ Kf7 24. Bc4+) 23. Bc4+ (23. Qe3 Bf5) (23. Qf4 Kg7) 23... d5 24. Qh4 (24. Rxd5 Bxh6 25. Rxd8+ Kg7) 24... Kg7 25. Rxd5 $1 (25. Nxd5 Bd6 $13 {GK}) 25... Qc7 (25... Qb6 26. Rad1) 26. Nb5 Qb6 27. Rad1) (22. Qf4 Be7 (22... Kf7 23. Nb5) 23. Nd5) 22... Kf7 (22... Qe7 23. Ne4 Qe5 24. Nxf6+ Kf7 25. Ne4 Be7 26. f4 $40) (22... Be7 23. Nd5) 23. Nd5 (23. Rac1 Qe7) 23... Be6 $6 (23... Bd7 24. Rac1 (24. Bc4 Kg7 25. Rd4) 24... Bc6 25. Bc4 $16 {GK}) (23... Bg7 24. Qb3 (24. Bc4 Be6 25. Bb3 $1 Re8 26. Nf4 d5 27. Nxe6 Rxe6 28. Rxd5 $1 {GK} Rxe3 29. Rxd8+ Rxb3 30. Rxa8 Rb2 31. g3 f5 32. Rd1) (24. Rac1 Re8 25. Qb3) 24... Be6 25. Bc4 Rc8 (25... Qd7 26. Nf4 Bxc4 27. Qxc4+ Ke8 28. Ne6 $40) (25... Re8 26. Nf4 Bxc4 27. Qxc4+ Kf8 28. Ne6+ Rxe6 29. Qxe6 $18) 26. Nb6 $1 {[#]} (26. Qxb7+ Kf8 27. Ba6) 26... Rxc4 (26... Bxc4 27. Nxc4 d5 28. Nd6+ {[#]} Qxd6 29. Rxd5 Rc3 30. Rxd6+ Rxb3 31. axb3 $18) 27. Nxc4 Kf8 28. Qb4 $16) ( 23... Be7 24. Bc4 Be6 25. Re1 Bxd5 26. Bxd5+ Ke8 27. Bxb7) 24. Nf4 Qe7 (24... Bd7 25. Qb3+ Kg7 26. Qxb7 $40) (24... Qd7 25. Bb5 $1 Qxb5 26. Qxe6+ Kg7 27. Nd5 Re8 (27... Qb2 $2 28. Qd7+) 28. Qxf6+) (24... Bf5 25. Qb3+ Kg7 26. Qxb7+ Be7 27. Nd5 Be4 (27... Re8 28. Nc7) 28. Bf3 Bxd5 29. Bxd5) (24... Bc8 25. Rac1 Bh6 (25... Kg7 $2 26. Rxc8 $1 Qxc8 27. Rc1) (25... Qb6 26. Qf3) 26. Qb3+ Kf8 27. Rxc8 (27. Qb4) 27... Qxc8 28. Rxd6 Bg5 (28... Bxf4 29. Rxf6+ Kg7 30. Qf7+ Kh6 31. Rxf4 Qd8 32. Rf3) 29. Ne6+ Ke7 30. Rd4 $1 {[#]} Qc6 (30... Qxe6 31. Qb4+) (30... Qc1+ 31. Rd1 Qc6 32. Qb4+) 31. Qb4+ $1 Kxe6 32. Bc4+ $1 Ke5 33. Qc3 $18) 25. Re1 (25. Re1 Qd7 (25... Bd7 26. Bc4+ Ke8 27. Qd2 $18) (25... d5 26. Bf3 {GK} Re8 27. Nxe6 Qxe6 28. Qxe6+ Rxe6 29. Bxd5 $18) (25... Re8 26. Nxe6 Qxe6 27. Qxe6+) (25... Bh6 26. Bc4 $18 {GK}) (25... Rb8 26. Bf3) (25... Bf5 26. Bc4+ Kg7 27. Qxe7+) 26. Bb5 $1 {[#]} Qxb5 27. Qxe6+ Kg7 28. Re3 (28. Rab1 Qf5 (28... Qc6 29. Rec1) (28... Qa6 29. Qd7+ Kh6 30. Re3) 29. Rxb7+ (29. Qc4 $1) 29... Kh6 30. Qxf5 gxf5 31. Re3 $16 (31. Rf7)) (28. Rac1 Qf5) (28. Nd5 Re8 $8 29. Qxe8 (29. Qxf6+ $2 Kg8 30. Qf3 Re5) 29... Qxd5 30. Rac1) 28... Rg8 (28... Qf5 29. Qb3 Qxf4 30. Qxb7+) 29. Nxg6 $3 {[#]} hxg6 30. Rc1 Qb6 31. Qd7+ (31. Rb3) 31... Kh6 32. Rh3+ Kg5 33. Qh7 $18) 1-0