Maestro's report
---
A helpmate for your insomnia. In each solution, the Queen helps her King to approach, to make a gueridon mat.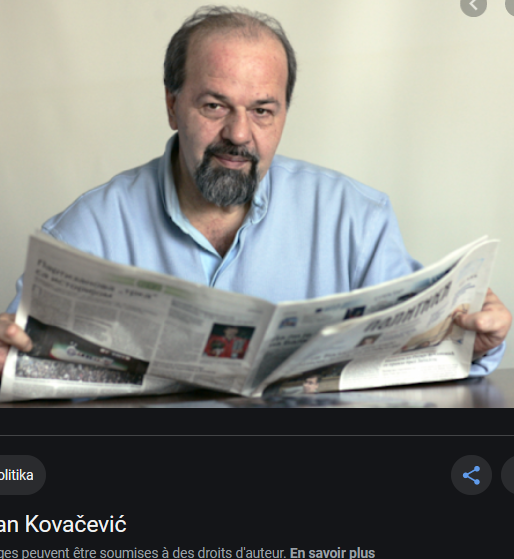 Two studies from an expert who is expected rather in another field. He is indeed the world's best connoisseur of 2#, whether it is a question of composing or solving (but he is at ease in all branches of the problem: without our national grandmaster Michel, he would have been world champion in solving in 1987). Here are two small samples beforehand: the first one has no less than 6 tries; in the other one, the question is "where to play the Bishop?
The first study is a spiritual work of youth, whose solution is ultra-short. The critical move had been made by Réti, but in a winning study. The second has a Loydian nature. By the way, a beautiful lesson on Bishop and pawn against 3P with, we will have guessed it, a ZZ !
A miniature with almost no theory and an immediate engagement. Black sacrifices for an incontestable initiative, what White refuses to sacrifice in his rook. In case of acceptance at the 9th move (there were two ways to do it), the game could have captured a very different turn...
Enjoy the meal.
Master's diagrams
[Event "h#4 3 sol"] [Site "?"] [Date "2001.??.??"] [Round "?"] [White "Tribowski, M."] [Black "4606.02"] [Result "1-0"] [SetUp "1"] [FEN "1n2n1r1/8/2k4p/5Q2/7K/2r5/3p4/3q4 b - - 0 1"] [PlyCount "1"] [EventDate "2001.??.??"] [SourceDate "2010.01.01"] 1... -- 1-0 [Event "2#"] [Site "?"] [Date "1992.??.??"] [Round "?"] [White "Kovacevic, M."] [Black "1845.33"] [Result "1-0"] [SetUp "1"] [FEN "1r6/8/2b5/Q7/1pP1n1p1/6pr/1KPkBPR1/2NN2R1 w - - 0 1"] [PlyCount "1"] [EventDate "1992.??.??"] [SourceDate "2010.01.01"] 1. -- 1-0 [Event "2#"] [Site "?"] [Date "1991.??.??"] [Round "?"] [White "Kovacevic, M."] [Black "4128.03"] [Result "1-0"] [SetUp "1"] [FEN "4R1Kn/4Np2/5kB1/1nN3p1/6p1/5q2/7B/5Q2 w - - 0 1"] [PlyCount "1"] [EventDate "1991.??.??"] [SourceDate "2010.01.01"] 1. -- 1-0 [Event "?"] [Site "?"] [Date "1972.??.??"] [Round "?"] [White "Kovacevic, M."] [Black "=0014.01h3f1"] [Result "1/2-1/2"] [SetUp "1"] [FEN "8/8/8/8/n7/B6K/3p4/5k1N w - - 0 1"] [PlyCount "5"] [EventDate "1972.??.??"] [SourceDate "2010.01.01"] 1. Ng3+ $8 Kg1 (1... Ke1 2. Bb4 $1) (1... Kf2 2. Ne4+ $8) 2. Bc1 $3 {[#]} (2. Ne2+ $2 Kf2 $8) (2. Bc5+ $2 Nxc5 3. Ne2+ Kf1 $1 (3... Kf2 4. Nc3 Kf3) 4. Nc3 Na4 $1 5. Nd5 (5. Nd1 Ke2 $1) 5... Kf2 $1 $19) 2... dxc1=Q (2... d1=Q $4 3. Be3# $1) ( 2... dxc1=N $11) (2... d1=N $11) 3. Ne2+ $8 1/2-1/2 [Event "?"] [Site "?"] [Date "2001.??.??"] [Round "?"] [White "Kovacevic, M."] [Black "3023.23"] [Result "1-0"] [SetUp "1"] [FEN "3qnB2/7P/8/2p1p1k1/8/5pP1/5K2/1B6 w - - 0 1"] [PlyCount "19"] [EventDate "2001.??.??"] [SourceDate "2010.01.01"] {Designate the pawn that will definitely not checkmate... The g3-pawn of course (a la Lloyd).} 1. Be7+ $8 (1. Bh6+ $2 Kg4 $8 2. h8=Q Qd4+ $8 3. Be3 Qb2+ $8) (1. h8=Q $4 Qd4+ $1) 1... Qxe7 2. h8=Q $8 {White is now two pawns down, but a mate threat.} Kg4 (2... e4 $6 3. Qh4+ Kg6 4. Qxe7) 3. Qh6 $3 (3. Be4 $2 c4 $1 4. Bxf3+ Kf5 $8 5. Qh3+ Kg6 $8 6. Be4+ Kg7) (3. Bg6 $2 Qg5 $1) 3... Qf6 (3... e4 4. Qg6+ $8 Qg5 5. Qxe4+ $8 Kh5 6. Qh7+ Kg4 (6... Qh6 7. Qf7+) 7. Bf5+) (3... Ng7 4. Be4 $3 Qg5 5. Bxf3+ $8 Kf5 6. g4+ $8) (3... Qg5 4. Qe6+ $8 Kh5 5. Qh3+ $1) 4. Bg6 $3 {[#]} (4. Bf5+ $2 Kxf5) 4... Ng7 (4... Qg5 5. Qxg5+ $8 Kxg5 6. Bxe8 $8 e4 7. Bc6 $3 (7. Bf7 $2 Kg4 $8 8. Be6+ Kg5 $8 9. Ke3 c4 $8) 7... Kf5 8. Bd5 $3 (8. Bd7+ $6 Kg5 (8... Ke5 9. Ba4 $8) 9. Be6 $8 Kf6 10. Bb3 $6 (10. Ba2 $1 Ke5 11. Bb1) 10... Ke5 11. Bc2 $2 (11. Ba4 $1 c4 12. Bc2 $8 Kd4 13. Bb1 $8) 11... Kd4 $3 {ZZ} 12. Bb1 (12. g4 Ke5 $8 13. Ke3 f2 $1 {(ou ...c4!)} 14. Kxf2 Kf4 $8 15. Bd1 c4 $8 16. Ke1 c3 $8 17. Be2 Ke3 $8 18. Kd1 c2+ $8 19. Kxc2 Kxe2 $8 $11) 12... c4 $8 {ZZ} 13. g4 (13. Bc2 $2 e3+ $8 14. Kxf3 Kc3 $8 15. Bd1 Kd2 $19) (13. Ba2 Kd3 $8 14. Bb1+ Kd4 $8) 13... Ke5 $8 14. Ke3 f2 $1 $11 { comme déjà vu}) 8... Ke5 9. Bb3 $8 Kd4 10. Bc2 $3 {ZZ} c4 11. Bb1 $8 {ZZ} c3 12. Bc2 $8 Kd5 13. Ke3 $8 Ke5 14. Bb1 $8 f2 15. Kxf2 $8 Kf5 16. Bc2 $8 $18) 5. Bf5+ $3 {[#]} Kxf5 (5... Qxf5 6. Qh4#) (5... Nxf5 6. Qxf6 $8) 6. g4+ $8 Ke6 7. g5 $8 Qxh6 8. gxh6 $8 Kf7 9. h7 $8 Nf5 10. h8=Q $8 {Echo of 2nd move. Quasi-excelsior. } 1-0 [Event "Hastings 9596"] [Site "Hastings"] [Date "1996.??.??"] [Round "5"] [White "Hodgson, J."] [Black "Yermolinsky, A."] [Result "0-1"] [ECO "A45"] [WhiteElo "2590"] [BlackElo "2560"] [PlyCount "42"] [EventDate "1995.12.??"] [EventType "tourn"] [EventRounds "9"] [EventCountry "ENG"] [EventCategory "13"] [SourceDate "2010.01.01"] {66/(41)} 1. d4 Nf6 2. Bg5 Ne4 3. Bf4 (3. h4 c5 4. d5 Qb6 5. Qc1 e6 6. f3 $2 Ng3) (3. Bh4 c5 (3... g5 4. f3) 4. f3 g5) 3... d5 (3... c5 4. d5 (4. f3 Qa5+ 5. c3 Nf6 6. Nd2 cxd4 7. Nb3 Qd8 8. cxd4) 4... Qb6 5. Bc1 $1 g6 6. f3 Nf6 7. e4 d6 8. c4 Bg7 9. Nc3) 4. e3 (4. f3 Nf6 5. e4 dxe4 6. Nc3 e3) 4... e6 (4... Bf5 5. f3 Nf6 6. g4 Bg6 7. h4 h6 8. Nc3 e6 9. h5 Bh7 10. Bd3 Bxd3 11. Qxd3 Bd6 12. Nge2 $14 O-O 13. O-O-O (13. g5)) (4... c5 5. Bd3 cxd4 6. Bxe4 dxe4 7. exd4 g6 8. Nc3 Bg7 {(Hodgson,J (2575)-Leitao,R (2515)/Bermuda 72/60 1998)} 9. Nxe4 Bf5 10. Ng3 Qxd4 11. Qxd4 Bxd4 12. c3 Bb6 13. Nxf5 gxf5 14. Nf3) 5. Bd3 b6 6. Bxe4 (6. Nd2 Bb7) 6... dxe4 7. Nc3 Bb4 (7... Bb7 8. Qg4 h5 (8... Nd7 9. Qg3 $1 Rc8 10. Nb5) (8... Qd7 9. O-O-O f5 10. Qg3) 9. Qh3 (9. Qg3 h4 10. Qg4 Nd7 11. Nb5 $6 Nf6 {AY}) 9... g5 10. Be5 Rh6 11. O-O-O Qd7 (11... Bd6 {AY} 12. Nge2) (11... Nd7)) 8. Qg4 (8. Nge2 {AY} Bb7 9. a3 Bd6 $11) 8... O-O 9. Qg3 {Gratified with a "?" by AY.} (9. Bh6 Qf6 10. Qxe4 e5 $1 {JH[#]} (10... Bd7 11. Qxa8 Bc6 12. Qxa7 { AY} Bxg2 {(AY only considers ...Bd6?)} 13. Bf4 Bxh1 14. Qxc7 Nc6 15. O-O-O Bxc3 16. bxc3 $16) (10... c6 11. Bf4 $16) 11. Qxa8 (11. Nf3 Qxh6 $1 (11... Qc6 12. Qxc6 Nxc6 13. Bg5 f6 14. Bh4 exd4 $44 15. Nxd4 Nxd4 16. exd4 Re8+ 17. Kd1 Bb7 18. f3) 12. Qxa8 exd4 13. Nxd4 c5 14. a3 (14. Ndb5 Ba6 15. Nxa7 Qf6) 14... cxd4 (14... Bxc3+ $1 15. bxc3 Ba6 16. Nf5 Qf6 17. O-O-O Qxf5 18. Qxa7 Qf6 $17) 15. axb4 dxc3 16. Qxb8 cxb2 17. Rb1 Qf6 (17... Qc6 18. O-O Ba6 19. Qe5 Bxf1 20. Kxf1 Qxc2 21. Qxb2 $11) 18. O-O Ba6 19. Qxa7 Bxf1 20. Kxf1 Qd6 $1 {AY} 21. Qa2 (21. h3 Rc8 22. Qa3 Rxc2 23. Qa8+ Qf8 24. Qa3 g6 25. Rxb2 Qd6 26. Qa8+ Kg7 27. Qa1 Qf6 $1 28. Ra2 Rxf2+ 29. Kg1 Qxa1+ 30. Rxa1 Rb2 $17) 21... Qxh2 22. Qxb2 Qh1+ 23. Ke2 Qxg2 24. Qd4 Qg6 $11) (11. Bxg7 Qxg7 12. Qxa8 exd4 13. exd4 Re8+ 14. Nge2 Bxc3+ 15. bxc3 Ba6 16. O-O Bxe2 17. Rfe1 Qg4 18. Qxa7 Na6 (18... Bf3 19. Rxe8+ Kg7 20. Kf1 Qxg2+ 21. Ke1) 19. Qb7 Kg7 20. h3 Qf5 21. Rac1 Qg5 $1 $13 ) 11... exd4 12. Qe4 $1 {[#]} (12. exd4 Nc6 13. Be3 Bxc3+ 14. bxc3 Ba6 15. Qxf8+ Kxf8 {AY}) (12. Qf3 Qxf3 $1 {(not considered by AY)} (12... Qxh6 13. exd4 (13. a3 Bxc3+ 14. bxc3 dxe3 15. fxe3 Re8 16. Rd1 Rxe3+ 17. Ne2 Nc6 18. Qf2 Qe6 19. Rd2 Rxc3 20. O-O Rxa3 21. Nf4 $44) 13... Re8+ 14. Nge2 {(Kd1 is probably good but too hard to play !)} (14. Kf1 $2 Bxc3 15. Qxc3 Ba6+) 14... Bxc3+ 15. Qxc3 Ba6 16. O-O Bxe2 17. Rfe1 Qd6 {AY} 18. Rad1 Re6 19. Rd2 Bc4 $15) (12... dxc3 13. Qxf6 cxb2+ 14. Ke2 gxf6 15. Rb1 Rd8 (15... Ba3 $6 16. Bxf8 Kxf8 17. Nf3 Be6 18. Nd2 Bxa2 19. Ra1 $3 {[#]} bxa1=Q 20. Rxa1 Be6 21. Rxa3 $16) 16. Rxb2 Nc6 17. Kf3 Kh8 $1 18. h3 Bb7) 13. Nxf3 dxc3 14. O-O-O cxb2+ 15. Kxb2 gxh6 $17) (12. Bxg7 Kxg7 13. Qe4 Bxc3+ $1 (13... dxc3 14. Qxb4 cxb2 15. Rb1) 14. bxc3 dxe3 15. Qxe3 Re8 16. Qxe8 Qxc3+) 12... dxc3 (12... c5 13. exd4 $1 (13. a3 dxc3 { (Interesting is the continuation ...Bxc3+ then ...d3! ; but not ...Bf5? Qf4!)} 14. b3 $8 Ba5 15. b4 cxb4 16. axb4 Qd6 17. Nf3 Qxb4) (13. Bf4 dxc3 14. O-O-O cxb2+ 15. Kb1 Bf5) 13... cxd4 14. Bxg7 $1 (14. Rd1 Qxh6 15. Qxd4 Bxc3+ 16. bxc3 Re8+ 17. Ne2 Ba6) 14... Qxg7 15. O-O-O $1 (15. Nge2 $2 dxc3 16. Qxb4 cxb2 17. Rb1 Re8)) (12... Qxh6 13. exd4 Bd7 14. Qd3) 13. Qxb4 cxb2 14. Rb1 Qxh6 15. Nf3 Ba6 (15... Bb7 16. h4) (15... Qh5) (15... Qg6 16. Qxb2) 16. Qxb2 Re8 17. Qc3 c5 $44 ) (9. Be5 f6 (9... Bxc3+ 10. bxc3 f6 11. Qxe4 fxe5 12. Qxa8 exd4 13. cxd4) 10. Qxe4 fxe5 $1 11. Qxa8 exd4 12. O-O-O Bxc3 13. bxc3 (13. Qxb8 Qd6 $1 (13... Qd5 14. bxc3 Qxa2 15. Ne2 (15. Qxc7 Ba6 16. Nf3 Rc8) 15... e5 $6 (15... Ba6 16. Qxa7 Rxf2 17. Qb8+ Rf8) 16. Qxc7 Bf5 $2 (16... Ba6 17. Qxe5 Bxe2 18. Rxd4 Qa1+ 19. Kd2 Qxh1 20. Qd5+ Kh8 21. Kxe2 Qxh2 22. Rf4 $16) 17. e4 $3 {[#](not considered by AY)} (17. cxd4 $2 Rc8 18. Qxc8+ Bxc8 19. dxe5 {AY}) 17... Bxe4 (17... Rc8 18. Qxe5) 18. cxd4 Rxf2 19. dxe5 $18) 14. Ne2 (14. Qxa7 Qb4 15. Qa3 Qxa3 16. bxa3 Rxf2) (14. bxc3 $2 Qa3+) 14... Bxb2+ (14... Ba6 15. Qxa7 Bxe2 16. bxc3 Qc6 17. Qa3 Bxd1 18. Rxd1 Rxf2) 15. Kxb2 Ba6 16. Qxa7 (16. Rxd4 Rxb8 17. Rxd6 cxd6 $17) 16... Qb4+ 17. Ka1 Bxe2 18. Rxd4 Qc3+ 19. Kb1 Bc4 $1 {(not considzred by AY)} (19... c5 $2 {AY} 20. Rd6 b5 21. Qe7 $1 Qb4+ 22. Kc1) (19... Qc6 20. Qa3 Qxg2 21. Rc1) 20. Rhd1 (20. Qxc7 $4 Bxa2+) 20... Qb4+ 21. Kc1 Qc3 22. Rxc4 (22. f3 Be2) 22... Qxc4 23. Qa3 (23. f4 e5) 23... c5 $1 $44 {[#]} (23... b5 $6 24. f4 b4 25. Qb3 Qa6 26. Kb1) (23... e5 $6 24. Rd2 {(threatens Qb3)} Qf1+ 25. Kb2 $16) 24. f3 Qe2 25. Qb3 Qxg2 (25... Re8) 26. Qxe6+ Kh8 27. Qxb6 (27. f4 Qa8 $1 28. Rd7 Qa3+ 29. Kd1 Qb2 30. Qf7 Rg8 31. Qb3 Qa1+ 32. Kd2 Qh1 33. Qxb6 Qxh2+) (27. Qf7 Rg8) 27... Qxf3 28. Qxc5 Re8 29. Qd4 h6 $44) 13... Qe7 $1 {(not considered by AY)} (13... Qd6 $2 14. Rxd4 (14. Qxa7 Ba6) 14... Qa3+ 15. Kb1 (15. Kd2 e5 {(or ...Cd7 AY)} 16. Qd5+ Kh8 17. Qxe5 Nc6 {AY}) 15... Nd7 (15... c5) 16. Rf4 (16. Ne2 Nc5 17. Rf4 Re8 18. Qc6 Bd7 19. Qxc7 e5 {AY}) 16... Nf6 (16... Re8 17. Qc6) (16... Qxc3 17. Rxf8+ Nxf8 18. Ne2 Qb4+ 19. Ka1) 17. Qc6 $1 Bd7 18. Qc4 c5 19. Ne2 (19. Nf3 Nd5 20. Rxf8+ Kxf8 21. Ka1) 19... b5 20. Qb3 Qa6 21. Rd1 Qc6 {AY} 22. Ng3 $16) 14. exd4 (14. cxd4 Qa3+ 15. Kd2 Qa5+ 16. Kc1 $8 {(you must avoid ...Qa6+ and ...Bb7)}) (14. Qxa7 dxc3 15. Qa4 Rxf2) (14. Rxd4 e5 15. Rb4 c5 16. Re4 Bb7 17. Qxa7 Qd7 $17 18. f3 Bxe4 19. Qxd7 Nxd7 20. fxe4 Rf1+ 21. Kd2 c4 $17 ) 14... Qg5+ $6 (14... Qa3+ $6 15. Kd2 $8 {(otherwise ...Ba6-c4)} Rxf2+ {(on ... Bd7 follow Qe4)} 16. Ne2 Qa6 {(on ...Qf8 we can eat)} 17. Qe4 Qc4 18. Rde1 $16) (14... Ba6 $1 15. Nf3 c6 16. Rhe1 $6 {(Kb2 = for on ...Bb5 play a4!)} Bb5 17. d5 cxd5 18. Nd4 Na6) 15. f4 $3 {[#]} (15. Rd2 $2 Bd7 {(not of course ...Rxf2? because of Nf3)} 16. Qe4 Qa5) (15. Kb2 $2 Qb5+ 16. Ka1 Nc6) 15... Qxf4+ (15... Rxf4 $2 16. Nh3) (15... Qa5 $2 16. Qxb8) 16. Kb2 Ba6 17. Nf3 $16) 9... Bxc3+ 10. bxc3 Nc6 $1 11. Nh3 $6 (11. Bxc7 $6 Qd5 12. Qd6 (12. Ne2 Ba6 $1) (12. Bf4 Qc4) 12... Qc4 {[#]} 13. Ne2 $2 (13. Qa3 $1 $15 Ba6 {(ou ...Cxd4 ou ...Ca5)}) (13. Kd2 Bb7) 13... Na5 $1 {(not considered by AY)} (13... Bb7 {AY} 14. Qa3 Nxd4 15. cxd4 Qxc7 16. O-O Qxc2 17. Nc3 Qd3 18. Rfd1 Qc4 19. Rac1 $44) (13... Ba6 14. O-O $1) 14. Kd1 Ba6 15. Re1 Rfc8 $19) (11. f3 $1 e5 12. dxe5 Qd5 13. Ne2 Bf5 ( 13... Rd8 14. Bg5) 14. Nd4 $11) 11... Ba6 {-/+ according to AY.} (11... Qe7 12. Bxc7 e5) 12. f3 $6 (12. Bxc7 Qd5) (12. Bh6 Qf6 13. Bg5 Qf5 (13... Qg6 14. Nf4 Qf5 15. Bh6 Qf6 16. Bg5 Qf5 $11) 14. Bh6 Qg6 15. Qxg6 hxg6 (15... fxg6 16. Bf4) 16. Bf4 f6 17. Bxc7 Rac8 18. Bd6 Rfd8 19. Ba3 e5 (19... Na5 20. Bb4) 20. Ng1 exd4 21. exd4 Kf7 22. h4) 12... exf3 (12... f6 13. fxe4 e5 14. dxe5 fxe5 15. Bxe5 Nxe5 16. Qxe5 Qh4+ 17. Kd2 Rad8+ (17... Bc4) (17... Rae8) 18. Kc1 Rfe8 19. Qf4 Qe7) (12... Qe7) 13. gxf3 (13. Qxf3 Qd7) 13... f6 14. Bh6 (14. Bxc7 Qd5) 14... Rf7 15. Rg1 Qe7 16. Nf4 Kh8 (16... Qa3) (16... Bc4) 17. Qh4 (17. Bxg7+ Rxg7 18. Qxg7+ Qxg7 19. Rxg7 Kxg7 20. Nxe6+ Kf7 21. Nxc7 Rg8 $1 22. Kf2 Bc4 23. a4 (23. d5 Rc8 $1) (23. e4 Rc8) 23... Rg5 $17 (23... Ke7)) 17... gxh6 $1 (17... Qa3 $2 18. Bxg7+ Rxg7 19. Rxg7 Qxc3+ $8 20. Kd1 (20. Kf2 Qxc2+ 21. Kg3 Kxg7 22. Nh5+ Kg8 23. e4 $3 Rf8 24. Nxf6+ $8 Rxf6 25. Qxf6 $11) 20... Qxa1+ 21. Kd2 Kxg7 22. Nh5+ Kh6 $8 23. Qxf6+ (23. Nf4+ Kg7 $11) 23... Kxh5 24. Qf7+ $8 Kh6 $8 (24... Kh4 $2 25. Qxh7+ Kg5 26. Qg7+ Kh5 27. h4 $1) 25. Qf6+ Kh5 $11) 18. Qxh6 Rg8 19. Ng6+ (19. Kf2 Rfg7) 19... Rxg6 20. Rxg6 Qa3 $1 $19 21. Kd2 (21. Rxf6 Qxc3+ 22. Kf2 (22. Kd1 Nxd4) 22... Qd2+ (22... Qxc2+ 23. Kg3 Rg7+ 24. Kf4 e5+ $1 25. dxe5 Qc5 $3 {[#]} 26. Rxc6 (26. Re6 Qb4+ 27. Kf5 Bd3+ 28. e4 Nd4+) 26... Qb4+ $8 {(no more pawn c2!! but wR is on c6, so...)} 27. Kf5 (27. e4 Qd2+ $8) 27... Bc8+ $8 28. e6 (28. Re6 Rg6) 28... Qb5+ 29. Kf4 (29. Kf6 Qb2+ 30. Kf5 Rf7+) ( 29. Ke4 Qxc6+) 29... Qxc6 $19) 23. Kg3 Rg7+ 24. Kf4 e5+ $1 25. dxe5 Qb4+ (25... Ne7 $3) 26. c4 $1 {[#]} (26. Kf5 $2 Ne7+ 27. Ke6 Bc8#) (26. e4 $2 Qd2+ 27. Kf5 {(wQ is protected but)} Nd4#) 26... Ne7 $3 (26... Qxc4+ $2 27. e4 Ne7 28. Rf8+ Ng8 29. Rd1 $11) (26... Bxc4 27. a3 $8 Qa4 {(Qxg7 must be prevented+)} 28. e4 Ne7) 27. Rf8+ Ng8 28. Qf6 Bxc4 29. a3 Qb2 $19) (21. Rd1 Qxc3+ 22. Rd2 Nb4 $1 ( 22... Ne7 $1 {AY} 23. Rxf6 Ng8) (22... Na5 23. Rxf6 Nc4) 23. e4 (23. Rxf6 Nxc2+ 24. Kd1 Bd3) 23... Qxf3) (21. Kf2 Qxc3 (21... Ne7) 22. Rxf6 (22. Rag1 Qxc2+) 22... Qxc2+ 23. Kg3 Rg7+ {above}) 21... Ne5 $1 (21... Ne5 22. dxe5 Rd7+ 23. Ke1 Qxc3+ 24. Kf2 Qxc2+ 25. Kg3 Qxg6+) 0-1