With the drop in the outside temperature and the competition from the round ball, we saw a smaller audience.
But no matter, the Master regaled us with an outstanding final and a game of the day in which both players let their Queens "en prise" without any remorse.
Of course the capture has some disadvantages!
Below is the report of the Master in full possession of his means.
Good reading to all.
---
Master's words
---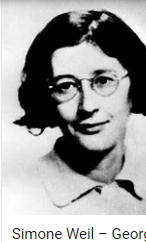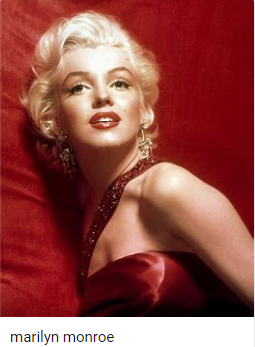 "Is there anyone you don't hate? -- Jean-Sébastien Bach" (S. Labarthe's line in "Les petits meurtres d'Agatha Christie").
"Justice is the eternal fugitive from the camp of the defeated" (S. Weil, 1909-1943).
"What is appalling about revolutions is that men of the greatest talent and the greatest merit are sent to the scaffold by cutists, acrobats and village clerks" (M.-A. Baudot, repentant regicide).
"Women who want to be the equals of men lack ambition" (Marilyn Monroe, in full agreement with Guitry, quoted in the last lecture).
"Open conspiracy", said H.-G. Wells. Conspiracists? But everything is now out in the open. Is that all right (as Roy Orbison would say)?

"I believe I will be the worst psychiatrist imaginable, because I will understand all my patients and prove them right" (E. M. Cioran).
"The West has abandoned Christ" (M. Khadafi, who never abandoned the Star Crescent).
"Society is divided into two classes: those who believe in God and those who do not. Some, even the most humble, are our friends, our equals. The others are nothing" (Marquise de Coutelier, a character in Maupassant).
A grandmaster can win a final brilliantly without necessarily highlighting his innumerable finesses, whether it be a reciprocal zugzwang or a quasi-study. The two Nordic giants have discovered a mine, it is up to us to exploit it! Will you be able to compose a study from this astonishing ZZ: Kf2, Bc1, Ph6 / Kf5, Rg4, Pe4? Be sure to play 1 Bd2, after 1...Ke6!! you have another one!
We know that nature imitates art, but art can also imitate... art. Here, a Czech study imitates, perhaps involuntarily, a classic Austrian problem. Then a rescue with a bishop and a knight missing, where one has to be careful with the mate, despite the little material. Finally, a nice, well known but always pleasant stalemate.
Exercises for January: an immortal N+P / R, a middle game endgame, an explosion of heavy pieces and, a little more delicate, a Q+N / Q. A less busy programme with Christmas in sight.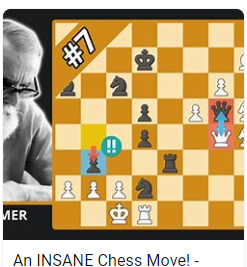 Sometimes crazy moves, but a lot of ideas and a touch of genius: an "immortal" without a winner! Or rather, with two winners, having composed a masterpiece in collaboration. Note the astonishing (ideal) coordination of Black's forces on the queenside, allowing mate networks when there is little left.
A complexity of analysis reminiscent of Tal-Keller. The tradition is respected: don't miss the twin mini-studies of the 35 Nf6+! variation where the good in one is the bad in the other. And twice, please, from both the white and black points of view!
A tribute to Yosi Retter, my bus neighbour during the 2015 Ostróda excursion, a great, pleasant and lucid composer, who has left us. We present a Rukhlis theme, a quadruple black correction cycle and... an underrated masterpiece, in honour of Alex Casa. RIP.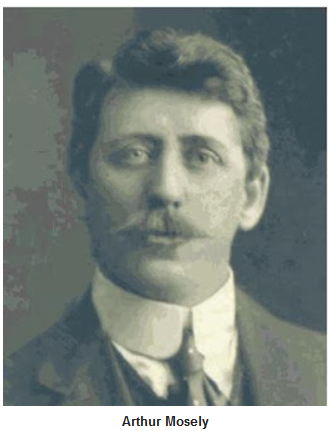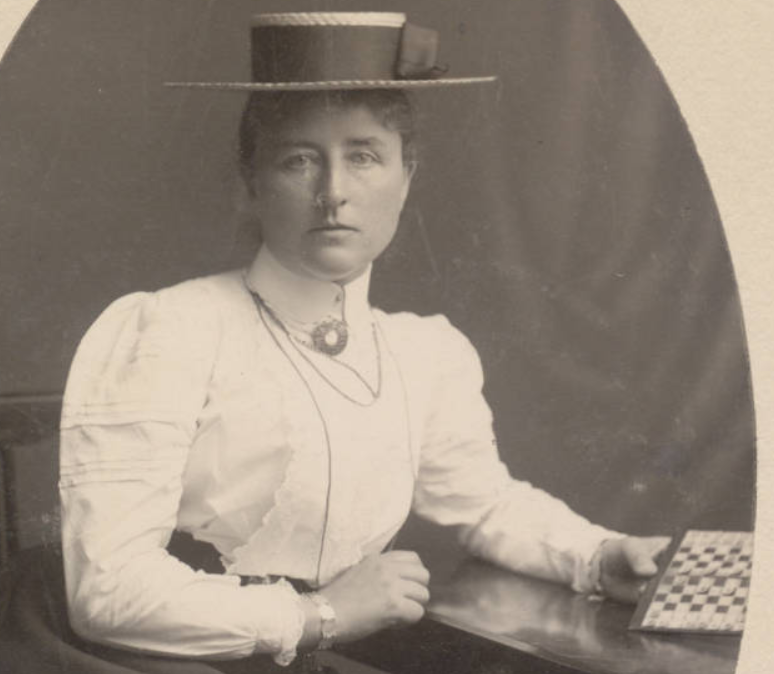 To complete the workout, a few 2# of which only the 1st, 2nd & 5th seemed more difficult, followed by a strong French participation, obviously from a time when our country was not in degeneration.
A superb 3# by a brilliant composer from the... 19th century (but what did the 20th century give us?). With 3 "mirror" mates: those who don't know what that means just have to solve the problem, which we bet they'll like. There follows a Baltic 3# where one does not hesitate to sacrifice, a 4# with a geometrical peculiarity reproducing itself 4 times, then an older one with another effect achieved... 3 times.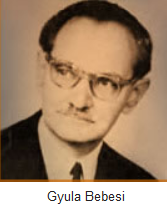 An easy Hungarian 6# helpmate, another in 7 where we leave the solution, with 3 mates in echo. The selfmate 3# also has an idea that is realized 4 times; in closing, a "Gamn" that I solved with great difficulty last century, which might torture you for a long time without my legendary kindness. Look for it all the same!
Have a good meal and a merry Christmas . Que Deus vos proteja.
---
Master's diagrams
[Event "?"] [Site "?"] [Date "1959.??.??"] [Round "?"] [White "Larsen Be, Olafsson F"] [Black "0310.53"] [Result "1/2-1/2"] [SetUp "1"] [FEN "8/4p3/2P1kp2/2B5/5P1p/1P5P/r5PK/8 b - - 0 47"] [PlyCount "54"] [EventDate "1959.??.??"] [SourceDate "2022.06.09"] {EFIII 791.} 47... Ra6 48. c7 $1 (48. f5+ $1 Kxf5 49. Bxe7 Rxc6 50. b4) 48... Rc6 49. Bf2 $2 {Why not attract the Black King on d7 ?} (49. Bb6 $1 Kd7 ( 49... Rc2 50. Kg1) (49... Kf5 50. b4 $1 Ke6 $8 {(...Kxf4? b5!+-)} 51. g4 $11) 50. Bf2 $1 (50. Ba5 $2 Rc2 $1 51. b4 Rf2 $1) 50... Rxc7 51. Bxh4 $8 Ke6 52. g4 $3 Kd5 53. Kg2 $8 (53. Be1 $2 Ke4 $8 54. Kg3 Rc1 $8 55. Ba5 e6 $1) (53. f5 $2 Rc2+ $8) 53... Ke4 54. f5 $8 Rc2+ 55. Bf2 $8 Kf4 56. b4 $8 Rb2 57. b5 $8 Rxb5 58. Bg3+ $8 Ke4 59. Bc7 $1 $11 {with an harmonious defence}) 49... Rxc7 $19 50. Bxh4 Rb7 $2 (50... Kf5 $1 51. g4+ Ke4 $8 52. g5 (52. Be1 Kf3 $1) 52... Rc2+ 53. Kg3 Kf5 $8 $19) 51. g4 $3 $11 {[#]} Rxb3 52. f5+ $2 {Knowing how to do nothing is difficult, even for the greatest !} (52. Kg2 $1 Kd5 53. f5 $1 (53. Be1 $1 Ke4 54. f5 $8) 53... Ke4 54. Be1 $3 {(prohibiting access to the Black King)} Rd3 (54... Rb2+ 55. Kg3 $8) (54... Kf4 55. Bd2+ $8) 55. Ba5 $1 Rd7 56. Kg3 $1 (56. Bb6 $1 Kf4 57. Ba5 $8 Ra7 58. Bd2+ $8) 56... Rd3+ 57. Kg2 $1 {(or on h4)} Kf4 58. Bc7+ $1) 52... Kd7 $2 (52... Ke5 $8 53. Bg3+ (53. Kg2 $1 Kf4 $1 54. Be1 Rb2+ $8 55. Bf2 Rc2 $1 {Z}) 53... Ke4 $8 54. Kg2 Rb2+ $8 55. Bf2 Kf4 $8 56. Kg1 Kf3 $1 $19) (52... Kd5 $2 53. Kg2 $1 Ke4 54. Be1 $8 $11) 53. g5 $2 (53. Kg2 $1 Kc6 54. Be1 Kd5 55. Bf2 Ke4 56. Be1 $11) (53. Bg3 $1 Rb2+ 54. Kg1 Kc6 55. Bf2 $1 Kd5 56. Kg2 $8 Ke4 57. Kg3 $8 Rb3+ 58. Kh4 $8 Kf4 59. Bc5 $1 (59. Be1 $1) 59... Rb8 60. Kh5 $8 $11) 53... fxg5 $8 54. Bxg5 Rb5 $1 {Or on f3.} 55. Kg3 Rxf5 $19 56. Kg4 Rf8 57. h4 e5 $1 58. h5 Ke6 $8 59. h6 {With a white square bishop, it is much simpler: see Giri-Hou Yifan 2013 won easily by Black.} (59. Be3 Rg8+ $8 60. Bg5 e4 $1 (60... Rg7 $1 61. h6 Rg8 $1 {ZZ below}) 61. h6 Kf7 $8 62. h7 Re8 $3 63. Kf5 Kg7 $8 $19) 59... Rh8 $2 {If the e5-pawn advances too early, the Rook will be forced to constantly monitor the bishop moves on the long diagonal, threatening h6-h7. Now, if I tell you that this move is a mistake, how do you draw the game ?} (59... Rg8 $3 {(Black played the right move (the only one), obtaining -- no doubt unwittingly -- a curious ZZ, see text for Black to move)} 60. Kh5 (60. h7 $6 Rh8 $1 $19) (60. Kh4 Kf5 $8 61. Be3 Kg6 $3 {(but not ...e4? Bd4! ...Kg6 Be3!! for Kg4)} 62. Kg4 Kf6+ $8 63. Kf3 {(Kh5 ...Rg2!!)} Kf5 $1 {: see below 60 Kf3?}) 60... Kf5 $8 61. Bh4 (61. Be3 Rg2 $3 {below on 60 Be3?}) (61. Kh4 Rxg5 $1 62. h7 Rg1 $8) 61... Rh8 $3 {[#](essential against h6-h7)} 62. Bg5 Rh7 $1 63. Be3 Rd7 $1 (63... Rb7 $1 64. Kh4 Rb3 $1) 64. Bg5 $6 (64. Kh4 $1 Rd3 $1 65. Bg5 Rd4+ $8 {: see 60 Be3?}) 64... Rb7 (64... e4 $1 65. Kh4 Rd1 $3 66. Be3 Rd3 $1 {or ...Re1!}) 65. Be3 Rc7 (65... e4 $1) 66. Bg5 (66. Kh4 $1 Rd7 $1 67. Kg3 Rd3 $1) 66... Ra7 (66... e4 $1) 67. Be3 $1 Rb7 $1 68. Bg5 e4 $3 {[#]} 69. Be3 $6 (69. Kh4 Rb3 $1 70. Bc1 Rd3 $1 71. Bb2 {(h7 ...Rd1!!)} e3 $1 72. Kg3 e2+ $8 73. Kf2 Rh3 $8 74. Bg7 Rh2+ $8 75. Ke1 Ke4) 69... Rb3 $3 70. Bg5 (70. h7 Rxe3 $8 71. Kh4 Re1 $8) 70... Rh3+ $1 71. Bh4 e3 $8 72. h7 e2 $1 73. h8=Q Rxh4+ $8 { 0-1 Larsen-Olafsson}) (59... -- {White to move, we would be saved by} 60. Bh4 $3 Rh8 (60... Rg8+ 61. Kh5 $1 Kf7 62. Bg5 $8) 61. Kg5 $8 {: see text on 63rd}) 60. Bd2 $3 {[#]What is so special about this square? It is difficult to summarize all the tricks, but let us note that in d2, the Bishop radiates more : -- from here, Bishop can access the large diagonal a1-h8, which would be impossible on Be3. -- he can in two moves disturb a bKf6 in h4 or d8, which would be impossible on Bc1. Basically, following a middle game principle, one could find this move without analysing anything !} (60. Bc1 $2 Rc8 $1 (60... Kf6 $1 61. Kh5 Rb8 $3 {(preventing Bb2!)} 62. Bd2 Rb3 $8 63. Bg5+ Kf7 $8) (60... Rg8+ $2 61. Bg5 $8 {: text}) 61. Bd2 (61. Bb2 Rc2 $3) 61... Kf6 $1 (61... Rc2 $2 62. h7 $1) 62. Kh5 Rc2 $8 63. Bg5+ Kf7 $8 64. Be3 ( 64. h7 Kg7 $1 65. Kg4 {(Bf6+ ...Kxh7!! due to pinning)} e4 $1 {(or ...Rf2!) } 66. Kf4 Rc4 $8 67. Bf6+ Kxh7 $8 68. Ke3 Kg6 $8 {(...Rc6? Be5!!)} 69. Bd4 Kf5 $8) (64. Bd8 e4 $8 65. Bb6 Rh2+ $8 66. Kg5 Rh3 $8 67. Kf4 Rxh6 $8 68. Bd4 Re6 $8) 64... Rg2 $1 65. Bg5 Rh2+ $3 66. Kg4 (66. Bh4 e4 $1) 66... Kg6 $8 67. Be3 Rc2 $1 $19 {as below}) (60. Be3 $2 Kf6 $8 61. Kh5 (61. Bg5+ Kg6 $8) 61... Kf5 $8 62. Kh4 (62. Bd2 Rd8 $1 63. Bg5 Rd7 $1) 62... Rg8 $1 63. Kh5 Rg2 $3 64. Kh4 Kg6 $1 (64... Re2 $1) 65. Bc1 (65. Kh3 Re2 $1 66. Bg5 Rc2 $1) 65... Rc2 $1 66. Be3 (66. Bg5 Rc4+ $1) 66... Rc3 $8 67. Bd2 Rd3 $3 {(a key-square)} 68. Bc1 Kf5 $3 (68... e4 $2 69. Kg4 $8) 69. Bg5 (69. Bb2 $6 {(for Bxe5!)} Rd1 $3) 69... Rd4+ $8 70. Kh5 Rd7 $3 {(another one)} 71. Be3 e4 $8 {(finally)} 72. Bf2 (72. Kh4 Rd3 $8 {(...Rd1? Kg3!=)} 73. h7 Rd1 $8 $19) 72... Rb7 $3 {[#]Z} (72... Rd1 $2 73. h7 $8 Rd8 $8 74. Bd4 $1 $11) 73. Kh4 (73. Bg3 e3 $1) (73. Be3 Rb3 $3 {would return in the game}) 73... Rb1 $8 {(no Bishop interposition on h4)} 74. Kg3 Rb3+ $3 (74... Rh1 $2 75. Be3 $8 $11) 75. Kg2 Kg6 $1 76. Kf1 Kxh6 77. Ke2 Kg5 $1 $19) (60. Kh5 $2 Kf5 $8 61. Be3 Rh7 $3 (61... e4 $2 62. Kh4 $3 { (but not Bd4? ...Rh7!! Be3 ...Rb7!)} Rh7 63. Kg3 $1) (61... Rg8 $2 62. h7 $8) 62. Kh4 Rb7 $1 {(or on c7, d7)} 63. Kg3 Rb3 $1 64. Kf2 (64. Kg2 Ra3 $1 {Z} 65. Kf2 {(h7 ...Ra8!)} Ke4 $1) 64... Ke4 $1 65. Bg5 Rh3 $1 66. Kg2 Rh5 $8 {(should have occurred in Babic-Leventic 2008)} 67. Bc1 Rh4 $1 68. Kg3 Rh1 $8 69. Bg5 Rg1+ $1 70. Kh4 Kf5 $8 71. Be3 Re1 $1 72. Bd2 Rd1 $1 73. Be3 Rd3 $1 74. Bg5 Rd4+ $3 {as already seen}) (60. Kf3 $2 Kf5 $1 61. Bd2 Rd8 $1 (61... Rg8 $6 62. Be3 Rg4 $1 {Z} 63. Bc1 Rg1 $1 64. Be3 Rg8 $3 {idem}) (61... e4+ $2 62. Kg3 $3 Rg8+ 63. Kh3 $3 {[#](Kf2? ...Rd8!! Be3 ...Kg4!!)} Rd8 64. Be3 $8 Rd3 65. h7 $8 { (with wK on h4, ...Rd1!! would win)} Rd8 66. Bd4 $8 $11) 62. Be3 Rg8 $3 {(simple Z, not a ZZ)} 63. Bd2 e4+ $1 64. Kf2 Rd8 $3 (64... Rg4 $2 65. Bc1 $3 {[#]ZZ (Be3? ...Ke5!! Bc1 ...Kd5!! Kf1 -- Bb2 ...Rh4!! -- ...Kc4!)} Rh4 {(...Ke5 Bb2+! or ...Ke6 Bd2!! ZZ ...Kd5 Bc3!!)} 66. Kg3 $8 Rh1 67. Bd2 $1 Rg1+ 68. Kh3 $1 {(or on h2)} Rd1 69. Be3 $8 Re1 70. Bd2 $8 $11) 65. Ke2 (65. Be3 Kg4 $8 66. Bc1 Rd1 $1 67. Be3 Rh1 $1) 65... Rd7 $1 66. Bc1 Rb7 $1 67. Kf2 Rb1 $1 68. Bd2 Rd1 $1 69. Be3 Kg4 $8 70. Kg2 Rd5 $1 71. Kf2 Rh5 $1 72. Kg2 Rf5 $1 73. Bd4 Rf7 $8 74. Be3 Rf3 $8 75. Bd4 Rh3 $1 76. Bg7 e3 $1 $19) (60. Kh4 $2 Kf5 $8 61. Be3 Rg8 $3 {(h6-h7 no longer fits withKing on h4)} 62. Kh5 Rg2 $8 63. Kh4 Kg6 $1 { as in 60 Be3?}) 60... Rg8+ (60... Kf6 61. Kh5 $8 Rc8 (61... Kf5 62. Bc3 $3 {[#]} Rh7 63. Bxe5 $8 $11) 62. Ba5 $1 {[#]} (62. Be1 $1 Rc1 63. Bh4+ $3) 62... Rc1 63. Bd8+ $3 Kf7 $8 {(against h6-h7 with Bh4)} 64. Ba5 $1 (64. Kg5 $1) 64... Rh1+ 65. Kg5 $8 Ke6 66. Bd8 $8 Rd1 67. Bb6 $8 {(against ...Rg1+)} Rd2 68. h7 $8 Rh2 69. Kg6 $8 $11) (60... Rd8 61. Be3 $1 {(bK has no access on f6)} (61. Bc3 $2 Rd1 $3 {(...Rd3? Bxe5!)} 62. Ba5 Rg1+ $1 63. Kh5 Kf5 $8 $19) (61. Be1 $1) 61... Rd3 ( 61... Rd1 62. Kg5 $1) 62. Bg5 $1 $11) (60... Rc8 61. Ba5 $1 (61. Be1 $1) 61... Kf6 (61... Rc1 62. Bd8 $3) 62. Kh5 $8 {as above}) 61. Bg5 $8 {ZZ on the other side.} (61. Kh5 $2 Rg2 $3 62. Be1 Kf7 $8 63. h7 Rh2+ $8 64. Bh4 Kg7 $8 65. Kg4 e4 $3 (65... Kxh7 $2 66. Bg3 $8 $11) 66. h8=Q+ (66. Bg3 Rg2 {( simpler ...Rh6 Kf5 ...e3!!)} 67. Kf4 Kxh7 $1 68. Bh4 {(or on e1)} Rg8 $1) 66... Kxh8 67. Bf6+ Kg8 $1 68. Bd4 (68. Kf4 Rf2+ $8) 68... Rh7 $1 {and the Rook will enter behind its pawn}) 61... Rb8 (61... Rh8 62. Bd2 $8 {: back on 60th}) 62. Bh4 $3 {[#]} (62. Bd2 $2 Rb1 $3 63. Kg5 Rg1+ $8 64. Kh4 Kf5 $1 $19) (62. Kh5 $2 Kf5 $8 63. h7 Rh8 $8 64. Kh6 Rxh7+ $8) 62... Rh8 (62... Ra8 {(try of Z)} 63. Be1 $1 (63. Kg5 $1) (63. Bf2 $2 Kf6 $8 $19) 63... Kf6 64. Kh5 $8 Ra3 $1 65. h7 $8 Kg7 66. Kg4 $8 {(against ...Rf3)} Kxh7 67. Kf5 $8 {(which is why the Bishop had not to come on f2)} Re3 (67... Ra8 68. Bc3) 68. Bd2 $11) 63. Kg5 $8 Rg8+ 64. Kh5 e4 65. Be1 $6 {To play with fire.} ({Simpler is of course} 65. h7 $1 Re8 66. Kg6 $1 $11) (65. Bf2 $2 Rg2 $8 66. Bd4 Kf5 $8 $19) (65. Bg5 $2 Kf5 $1 66. Bh4 Rh8 $8 67. Bf2 Rh7 $8 $19 {as already seen}) 65... Rg1 (65... Kf5 66. h7 $1) 66. Bh4 $8 {This square again.} (66. Bf2 $2 Rf1 $1 67. Be3 (67. Bh4 Kf7 $8) 67... Kf5 $8 68. Kh4 Rf3 $1 $19) 66... Kf7 67. Bf2 $3 {[#]} (67. Bg5 $2 Rxg5+ $8 68. Kxg5 e3 $8 $19) 67... Rf1 68. Bd4 $8 (68. Be3 $2 Rf3 $8 69. Bd4 e3 $1 $19) 68... Rf3 69. h7 $8 Rh3+ 70. Kg4 Rxh7 71. Kf4 $1 {No ...Re7.} (71. Kf5 $1 Rh4 72. Be3 $1 $11) 71... Rh4+ 72. Kf5 $1 (72. Kg3 $2 Rh6 $8 73. Kf4 Re6 $8 $19 ) (72. Ke3 $2 Ke6 $1) 72... Ke8 73. Be3 (73. -- {one more tempo would not be enough :} Kd7 74. Be3 $1 (74. Bf2 $1 Rh2 75. Bd4 $1 {but not Bg3? ...Rh3!!}) 74... Kc6 (74... Kd6 75. Bf2 $8 Rh2 76. Bg3+ $8) 75. Ke5 $8 Kb5 76. Bf4 $1 $11) 73... Kd7 74. Bf4 1/2-1/2 [Event "?"] [Site "?"] [Date "1954.??.??"] [Round "?"] [White "Mandler, A."] [Black "0400.11"] [Result "1-0"] [SetUp "1"] [FEN "4r3/6p1/6P1/8/6K1/7R/8/6k1 w - - 0 1"] [PlyCount "15"] [EventDate "1954.??.??"] [SourceDate "2022.06.09"] {Slowly but surely (although everything is settled by the 7th move).} 1. Rg3+ $3 (1. Rf3 $2 Re6 $1 ({or} 1... Ra8 $1 2. Re3 {(Rf7 ...Ra4+!! : see below)} Ra7 $3 3. Kf5 Kf2 $8 $11) (1... Kg2 $2 {(or ...Rb8?)} 2. Rf7 $8 $18) 2. Kg5 Ra6 $3 {[#]("as far as possible": a principle that sometimes works !)} (2... Rb6 $2 3. Rf7 $8 Rb5+ 4. Kf4 Rb4+ 5. Ke5 Rb5+ 6. Ke4 $8 Rb4+ {(...Kg2 Rxg7!!)} 7. Kd5 $8 Rb5+ {(...Rg4 Rxg7!)} 8. Kc6 $3 {(bR is too close on the "b" column)} Rg5 9. Rxg7 $8 Kg2 10. Kd6 $18) 3. Rf7 (3. Re3 Ra7 $1 {(or first ...Ra5+)} 4. Kf5 Kf2 $3 {[#]} 5. Rd3 {(Re8 ...Kf3)} Re7 6. Rd8 Kg3 $1 7. Rf8 Kh4 $1 8. Rf7 Re1 $1 9. Rxg7 Rf1+ $8 10. Ke6 Kg5 $11) (3. Kf5 Rf6+ $8 4. Kg4 Rxg6+) 3... Ra5+ $8 4. Kf4 Ra4+ $8 5. Ke5 Ra5+ $8 6. Ke4 Ra4+ $8 7. Kd5 Ra5+ $8 8. Kd4 Rg5 $1 9. Rxg7 Kf2 $1 10. Ke4 Kg3 $8 $11) (1. Rd3 $2 Re6 $3 (1... Re7 $2 2. Kg3 $8 Kf1 3. Rf3+ $8) 2. Kf5 Re7 $8 $11) (1. Rh7 $2 Re7 $1 {or first ...Re4+!}) 1... Kh2 (1... Kf2 2. Rf3+ $8 Kg2 3. Rf7 $8 Rg8 4. Rd7 $1 Kf2 5. Kf5 $1 Rf8+ 6. Rf7 $8 (6. Ke6 $2 Rf6+ $8) 6... Rg8 7. Ke6+ $8 Kg3 8. Rd7 $18) 2. Rf3 $8 {[#]} Ra8 (2... Re6 3. Kg5 $8 Ra6 4. Re3 $3 {[#]} Ra5+ 5. Kf4 $1 Ra7 6. Kf5 $8 {: text}) 3. Re3 $3 {[#]Threatens Re7. } (3. Rf7 $2 Ra4+ $8 {because square f7 is unavailable to the King}) (3. Kf5 $2 Rf8+ $8 4. Ke4 Ra8 $1 (4... Rxf3 $1 5. Kxf3 Kh3 $8) 5. Rf7 Kg3 $1 $11) (3. Rd3 $2 Ra7 $8 4. Kf5 Re7 $8 $11) 3... Ra7 (3... Kg2 4. Re2+ $1 Kf1 5. Re7 $8) (3... Ra6 4. Kf5 $1 Kg2 5. Re7 $8) (3... Ra4+ 4. Kf5 $8 Ra7 5. Ke6 $8 Kg2 6. Rd3 $1) 4. Kf5 $8 {bK has no access to f2, as in 1 Rf3?.} (4. Re2+ $2 Kg1 $8 5. Kf5 Kf1 $3 $11 {[#]chameleon echo}) 4... Kg2 (4... Ra6 5. Re7 $8 Rf6+ 6. Kg5 $8) ( 4... Ra5+ 5. Ke6 $8 Ra7 6. Rd3 $1) (4... Ra1 5. Re7 $1 Rf1+ 6. Ke5 $8 Kg3 7. Rxg7 $8 Kg4 8. Rf7 $1 Ra1 9. Rf2 $1 (9. Kf6 $2 Ra6+ $8 10. Kg7 Kg5 $8 $11) 9... Ra5+ (9... Ra6 10. g7 $1) 10. Kf6 $1 $18) 5. Ke6 $8 (5. Rd3 $2 Re7 $8) 5... Kf2 6. Rd3 $3 {[#]Finishing the sweep on the 3rd row.} (6. Rc3 $2 Ke2 $8 $11) (6. Re5 $2 Kf3 $1 $11) 6... Ke2 (6... Ra6+ 7. Rd6 $1) 7. Rd7 $8 Ra6+ 8. Kf7 $8 { Progression in small steps of the White Rook on the 3rd row in the style of a famous Lepuschütz problem 1936.} 1-0 [Event "6#"] [Site "?"] [Date "1936.??.??"] [Round "?"] [White "Lepuschütz, H."] [Black "0867.28"] [Result "1-0"] [SetUp "1"] [FEN "2r5/P2R4/K6R/Npk3pp/p2p1p1r/P2p4/1p5b/3bn2n w - - 0 1"] [PlyCount "11"] [EventDate "1936.??.??"] [SourceDate "2022.06.09"] 1. Rg6 $1 {[#]} (1. Rb6 $2 b1=Q $1) (1. Rhd6 $2 Bf3 $1 (1... Bb3 $2 2. Rb6 $1)) (1. Re6 $2 f3 $1 (1... Nf3 $2 2. Red6 $1)) (1. Rf6 $2 Bg4 $1 (1... Ng3 $2 2. Re6 $1 )) 1... Rg4 (1... Nf3 $2 2. Rgd6 $1) (1... f3 $2 2. Rxg5+) 2. Rf6 $1 {[#]} Ng3 (2... Bf3 $2 3. Rf5+) 3. Re6 $1 {[#]} Nf3 (3... Bb3 $2 4. Re5+) 4. Red6 $1 {[#]End of "short steps".} Bb3 5. Rb6 $1 Bc4 (5... b1=Q 6. Rxb5#) (5... Rb8 6. Rc6#) 6. Nb7# {Given at the 2003 Polish championship.} 1-0 [Event "?"] [Site "?"] [Date "1980.??.??"] [Round "?"] [White "Hildebrand, A."] [Black "0433.10"] [Result "1/2-1/2"] [SetUp "1"] [FEN "4K3/4n2r/1R2P3/8/7k/8/b7/8 w - - 0 1"] [PlyCount "13"] [EventDate "1980.??.??"] [SourceDate "2022.06.09"] {Are you afraid of two pieces less ?} 1. Rb7 $8 (1. Rb2 $2 Bxe6 $8 2. Re2 (2. Rh2+ Bh3 $8) 2... Nd5 $3 {[#]} (2... Nf5 $2 3. Rh2+ $8) (2... Bf7+ $2 3. Kd7 $3) 3. Rxe6 Nc7+ $8) (1. Ra6 $2 Bd5 $1 2. Ra7 Bc6+ $1 3. Kd8 Rh8+ $8 4. Kc7 Kg5 $19) 1... Bxe6 (1... Rh8+ 2. Kxe7 $8 Rh7+ 3. Kf8 $8 Rxb7 4. e7 $8 $11) 2. Rc7 $3 {[#]Prepare Kd8 without fear of ...Nc6+!.} (2. Rxe7 $2 Rh8#) (2. Kd8 $2 Nc6+ $1 (2... Rh8+ $1 3. Kc7 Kg5 $19) 3. Ke8 Rh8#) 2... Rg7 $1 {Refutes the idea.} ( 2... Kg5 3. Kd8 $8 Kf6 4. Rxe7 $8 Rh1 (4... Rxe7 {stalemate}) (4... Rh8+ 5. Re8 $8 Rh7 6. Re7 $1 {or Rf8+!}) 5. Ra7 $1 Rc1 6. Ra8 $8 Kf7 7. Rb8 $1 Kf8 8. Ra8 $8 $11 {Centurini}) 3. Kf8 $8 {But proximity of Black Rook allows another one.} (3. Kd8 $2 Nf5 $8 $19) 3... Rf7+ (3... Rg6 4. Kxe7 $8 (4. Rxe7 $2 Rg8#) 4... Rg7+ 5. Kd6 $11) 4. Ke8 Rh7 (4... Rg7 5. Kf8 $8 {repeat}) 5. Kd8 $3 { Back to the original idea.} (5. Kf8 $2 Ng6+ $8) 5... Kg5 (5... Nc6+ 6. Rxc6 $8 $11) 6. Rxe7 $8 Rh8+ 7. Re8 $8 (7. Kc7 $2 Kf6 $8 {(domination)} 8. Kd6 Rd8+ $8) 1/2-1/2 [Event "?"] [Site "?"] [Date "1938.??.??"] [Round "?"] [White "Sevitov, B."] [Black "0133.12"] [Result "1/2-1/2"] [SetUp "1"] [FEN "8/2nk4/b7/8/K7/3p4/2Pp4/5R2 w - - 0 1"] [PlyCount "12"] [EventDate "1938.??.??"] [SourceDate "2022.06.09"] {What to do about this black tide ?} 1. Rd1 $8 (1. cxd3 $2 Bxd3 $1 (1... Nd5 $1 2. Kb3 Ne3 $8) 2. Rg1 Bc2+ $1 {and ...d1Q}) (1. c4 $2 Bxc4 $8 (1... Ne6 $2 2. Kb4 $11) 2. Rd1 Nd5 $1 3. Rxd2 Kd6 $19) 1... dxc2 $1 2. Rxd2+ $8 Bd3 $1 (2... Nd5 3. Rxc2 $8 $11) 3. Rxd3+ $8 (3. Kb3 $2 c1=Q $8) 3... Nd5 $1 4. Rxd5+ $8 Kc6 5. Rd3 $3 {[#]} (5. Rd8 $2 Kc7 $1) 5... c1=Q 6. Rc3+ $8 Qxc3 $1 {Model stalemate and semi-mirror.} 1/2-1/2 [Event "Bagneux"] [Site "?"] [Date "1973.??.??"] [Round "?"] [White "Diemer, EJ."] [Black "Trommsdorff, F."] [Result "1/2-1/2"] [ECO "B07"] [PlyCount "86"] [EventDate "1973.??.??"] [SourceDate "2022.06.09"] 1. d4 Nf6 2. Nc3 g6 (2... d5 3. e4 $3 {of course !}) 3. e4 d6 4. Be2 (4. f4) (4. Nf3) 4... c6 ({More usual is} 4... Bg7 5. h4 $1 (5. Nf3 O-O 6. O-O Bg4 7. Be3 Nc6 8. Qd2 e5 9. dxe5 dxe5 10. Rad1 Qc8 {Spasov,V (2599)-Chatalbashev,B (2555)/ Kyustendil 2010}) 5... Nc6 (5... h5 6. Nh3 Nbd7 7. Ng5 e5 {(Bareev,E (2666) -Pancevski,F (2489)/Batumi 2018)} 8. d5 $1 $16) 6. h5 gxh5 7. f4 e5 8. dxe5 dxe5 9. Qxd8+ Kxd8 10. Nf3 (10. fxe5 Nxe5 11. Nf3) 10... Bg4 11. fxe5 Nd7 12. Nd5 $16 {Jobava,B (2687)-Arutinian,D (2548)/Tbilisi 2009}) 5. g4 $1 {[#]From the first move to mate, isn't the EJD motto? ?} (5. h4 h5 6. Nh3 Nbd7 (6... Bg7 7. Bg5 b5 {Kapengut,A-Vitolinsh,A/Leningrad 1962}) 7. Ng5 Bg7 $2 (7... Qa5) 8. e5 $1 dxe5 9. dxe5 Nxe5 (9... Nh7 10. e6 $1) 10. Qxd8+ Kxd8 11. f4 Neg4 12. Nxf7+ Kc7 13. Nxh8 Bxh8 14. Bd3 $18 {Barua,D (2535)-Meneses Sanjose,J/Benasque 1997}) (5. a4 Bg7 6. Nf3 O-O 7. O-O Qc7 8. h3 e5 9. dxe5 dxe5 10. Bc4 {Barua-Kazhgaleyev 2001}) (5. f4 Bg7 6. Nf3 (6. Be3 Qa5 7. Bf3 e5 8. dxe5 dxe5 9. Qd6 Nbd7 10. Nge2 {(Rubtsova,O-Rudenko,L/Moskow 1956)} Nd5 11. exd5 $8 Bf8 $8 12. b4 $8 Qd8 $8 13. Ne4 $1 Bxd6 14. Nxd6+ Kf8 15. dxc6 bxc6 16. Rd1 $44) 6... O-O 7. O-O b6 8. Qe1 c5 9. e5 Nfd7 (9... Ne8) 10. Qh4 (10. e6 $1) 10... Nc6 {(Westerinen,H-Sandor,B/Wijk aan Zee 1969)} (10... e6) 11. f5 $3 gxf5 12. Bh6 $18) (5. Nf3 Bg7 6. O-O O-O 7. h3 Nbd7 8. e5 dxe5 9. dxe5 Nd5 10. Nxd5 cxd5 11. Bf4 Qc7 12. Qxd5 Qxc2 13. Bb5 Nb6 14. Qd4 Bf5 $1 15. Rac1 Qe4 $11 { Tal,M (2620)-Gipslis,A (2475)/Jurmala 1983}) 5... b5 $1 {Each to his own side !} ( 5... Qa5 6. f3 (6. Bd2) 6... Bg7 7. h4 h5 $1 8. g5 Nfd7 9. f4 e5 $2 (9... b5) 10. dxe5 $1 dxe5 11. f5 $1 $16 {Portisch,G (2328)-Szemeti,A (2183)/Hungary 2002 }) (5... h6 6. Be3 b5) 6. g5 Nfd7 (6... b4 7. Nb1 $1 Nfd7 (7... Nxe4 8. f3 $16) 8. a3 Qa5 9. Nd2) 7. h4 (7. a3) 7... b4 8. Nb1 (8. Na4) 8... d5 (8... h5 9. gxh6 Nf6 10. h5 Bxh6 11. Bxh6 Rxh6 12. Qc1 Rh8 13. Qe3 gxh5 14. Nd2 $14) (8... Bg7 9. h5 O-O 10. f4 c5 11. hxg6 hxg6 12. d5 Re8 (12... e6 13. dxe6 fxe6 14. Qxd6 Qb6) 13. Nd2 Nb6) 9. e5 (9. h5 dxe4 10. hxg6 fxg6 11. Nd2 Bg7 12. Nxe4) 9... e6 (9... c5 10. h5 Qb6 11. dxc5 Nxc5 12. Rh4) 10. h5 (10. a3) 10... c5 $1 11. hxg6 fxg6 12. Bd3 Bg7 (12... Kf7 $2 13. Bxg6+ $3 Kxg6 14. Qh5+ Kg7 15. Nf3 $1 (15. g6 h6 $8 16. Nf3 $1) 15... Kg8 16. g6 $1 h6 17. Ng5 $3 $18) (12... Nc6 $6 13. Bxg6+ hxg6 14. Rxh8 Nxd4 15. Nf3 $1) 13. Rxh7 {Certainly tempting.} (13. f4) 13... Rxh7 14. Bxg6+ Ke7 15. Bxh7 cxd4 $6 (15... Nc6 $1 16. a3 (16. c3 Qb6 $44) 16... Qa5 17. Nd2 Nxd4 18. f4 Ba6) 16. f4 $1 {[#]Black King side totally destroyed, pawn e5 which seems to paralyse the enemy, says N. Giffard in the "Guide". He adds that "the building is however weakened by White's lack of development".} (16. Qxd4 $2 Nc6 $1 17. Qh4 Ndxe5 $1) 16... Qh8 ( 16... Nc6 17. Nd2 Ba6) 17. Qh5 $1 Ba6 18. Nf3 $6 {More urgent is the revival of the Queen side.} (18. Nd2 $1 Nc6 (18... Bxe5 $2 19. fxe5 Qxe5+ 20. Kf2 $1 Qe3+ 21. Kg2 $18) 19. Ndf3 $16) 18... Nc6 $1 19. Nh4 $6 {Allows a complete equalization.} (19. Nbd2 Rf8 20. Nh4 $8 Ndxe5 21. fxe5 Nxe5 22. Ng6+ (22. Bg6 Rf4 $1 23. Ndf3 Qf8 $1 24. Bxf4 Qxf4 $44) 22... Nxg6 23. Bxg6 Be5 $1 24. Qxh8 Bg3+ $8 25. Kd1 Rxh8 26. Bd3 $8 Bc8 27. Nf1 Bd6 28. g6 Kf6 29. b3 e5 $44) (19. g6 Rf8 20. Qh4+ Ke8 $8 21. Nbd2 Ndxe5 $1 22. fxe5 Rf5 $1 $15) 19... Nf8 $2 { Not used.} (19... Ndxe5 $1 20. fxe5 Nxe5 21. Nd2 (21. Bf4 $2 Rf8 $1) 21... d3 $1 22. Ndf3 (22. c3 Qb8 $1) 22... Nxf3+ $8 23. Nxf3 Bxb2 24. Qh4 $1 (24. Qh2 $1 Qc3+ $1 25. Bd2 $8 Qc5 $8 26. Rb1 dxc2 $8 27. Bxc2 $8 Bc3 $11) (24. Rb1 Bxc1 25. Rxc1 Qc3+ 26. Kd1 $8 Bb5 $1) 24... Bc3+ $8 (24... Bxa1 $2 25. Qxb4+) (24... Qc3+ $2 25. Bd2 $8 Qc5 26. Qxb4 $1 $18) 25. Kf2 $8 d2 $1 26. Bxd2 Bxd2 27. Nxd2 Qxa1 28. Qxb4+ $8 Kd7 (28... Kf7 29. Nf3 Rh8 $2 {(...Rf8! g6+ ...Ke8!!=)} 30. Qf4+ $1 Kg7 31. Qc7+ $8) 29. Qa4+ Kc7 30. Qxa6 Qd4+ $1 31. Ke2 $8 Qg4+ 32. Nf3 Rf8 $8 33. Qxa7+ Kc6 $8 {(if not, Qb8-c7+)} 34. Qe3 (34. Qa6+ Kc7 $11) 34... Qg2+ (34... e5 35. g6 $1 e4 $2 36. Qc3+ $8) 35. Qf2 Qg4 $8 $44) 20. g6 $1 $16 Kd7 ( 20... d3 21. c3 Nd7 22. Qg5+ Nf6 $1 23. Nf3 $1 (23. Nd2 $6 Kd7 $1) 23... bxc3 24. bxc3 Kd7 25. exf6 Bxf6 26. Qg1 $1 Bxc3+ 27. Nxc3 Qxc3+ 28. Kf2 Qxa1 29. g7 $8 $16) (20... Nd7 21. Qg5+ Ke8 22. Nd2 $1 d3 23. Qg4 $1 Ke7 24. Nb3 $1 dxc2 25. Nf3 $1 $16) 21. Nd2 $8 Kc7 22. Ndf3 $6 {The most natural, but the recovery of d4 matters more.} (22. Nhf3 $1 Nd7 23. Nb3 $1 Rf8 24. Nfxd4 Nxd4 25. Nxd4 Nxe5 26. Nxe6+ Kc6 (26... Kb7 27. Nc5+ $1) (26... Kb8 27. Nxg7 $1 ) (26... Kc8 27. Be3 $1 Nc4 28. Qxd5) 27. Nxg7 $1 Qxg7 28. Qxe5 Qh6 29. c4 $1 ( 29. Qe6+ $1) 29... Bxc4 (29... dxc4 30. Qe4+ $1 Kc7 31. f5) 30. Kd1 $8 Rc8 31. b3 Bb5 32. a4 $16) 22... Nd7 $1 23. Bd2 (23. Kf2) 23... Qf8 24. Ng5 (24. O-O-O $2 d3 $1) 24... Re8 $1 $11 (24... Nc5 $1 25. Qf3 Re8 $11) 25. Qg4 $2 {Black now has the upper hand.} (25. O-O-O $2 d3 $1 (25... Qc5 $1)) (25. Qf3 Nc5 $1) (25. Nhf3 $1 Nc5 26. Qg4 Ne4 $1 27. Qg2 $1 (27. Nxe6+ $2 Rxe6 28. Qxe6 Qc5 $3 29. Qg4 {(for ...d3 Qg1!!)} b3 $1 30. Ng5 Qc4 $1) 27... Qc5 28. Bg8 $1 Qxc2 29. Rc1 Qxb2 30. Bxe6 $8 Nc3 $8 31. Bf7 Rc8 (31... Rh8 $2 32. Ne6+) 32. Ne6+ (32. Be6 Re8 $11) 32... Kb8 33. Nxg7 $2 (33. Nexd4 $1 $11) 33... b3 $3 {[#]} 34. axb3 Nb4 $8 $19 {: with bRh8 would be excellent 35 Kf2!! ...Ne4+ Kg1 or .. .Nd3+ 36 Kg3!! ...Nxc1 Nh5!!}) 25... Ndxe5 $3 {[#]Don't choose the wrong Knight !} (25... Ncxe5 $2 {(it will miss ...Bc8!)} 26. Qh3 $1 Nc4 27. Nxe6+ Rxe6+ (27... Kb6 28. Kf2 $1 $16) 28. Qxe6 Qc5 (28... Nxd2 29. Nf5 $1) 29. Nf3 $1 (29. Nf5 $1 d3 $8 30. Be3 $3 d2+ $1 31. Kf2 $8 Nxe3 {(with the Nd7 in c6, ...d4!! Bxd2 ... Nxd2 wins, but here the Ba6 is in the air at the end)} 32. Nxe3 $11) (29. Qxa6 $2 Qe7+ $1) 29... Nxd2 (29... d3 $2 30. cxd3 $18) 30. Kxd2 Qc4 $8 {(threatens ...d3!) } 31. Ne1 $1 Ne5 $1 32. Qe7+ $1 Kc6 $1 33. Qe6+ Kc7 $8 34. Qe7+ (34. Rd1 $2 Qe2+ $8 35. Kc1 Nd3+ $8 36. Nxd3 Qxe6 $19 {this is why the bK had to come in c7 }) 34... Kc6 $1 $11) 26. Qh3 (26. Nxe6+ Kb6 $1 27. Qf5 (27. Nxf8 $2 Nxg4+) (27. Qh3 Bc8 $1) 27... Nf3+ $1 (27... Qd6 $1) 28. Kf2 Nxh4 $8 29. Qxf8 Bxf8 30. Re1 (30. Nxf8 Re2+ $8) 30... Nf5 $1 $19) (26. fxe5 $4 Qf1#) 26... Nc4 $8 $19 27. Nxe6+ (27. Bc1 Kb6 $1 (27... d3 $1) 28. Kf2 Ne3 $1 $19) (27. Nf7 d3 $1 28. Rc1 Nxd2 29. Kxd2 Bxb2 $19) 27... Kd7 $2 (27... Kb6 $3 28. O-O-O (28. f5 Nxd2 29. Kxd2 Rxe6 $1 $19) (28. Kf2 Bc8 $3 $19) 28... Qf6 $1 (28... Bc8 $1) 29. Nxg7 d3 $8 {(threatens mate)} 30. c3 bxc3 $8 31. Bxc3 (31. bxc3 Nxd2 $1) 31... d2+ $3 {[#]} 32. Kb1 (32. Kc2 Nb4+ $3 33. Kb1 Re1 $3) (32. Rxd2 Re1+ $8 33. Rd1 Qxf4+ $8 34. Kc2 Qe4+ $1 35. Kc1 Ne3 $1) 32... Re1 $8 33. Qf3 (33. Qg4 Ne3 $1) 33... Nd4 $1 34. Bxd4+ Qxd4 $19) (27... Rxe6+ $1 28. Qxe6 Qc5 $3 {[#](threatens ...d3! or first ... Nxd2!)} 29. Qf7+ (29. Nf5 Bc8 $1 {(...Cxd2!)} 30. Nxg7 d3 $3 {(threatens mate)} 31. O-O-O Nd4 $3 32. Qf7+ Kb8 $19) (29. Nf3 d3 $3 30. cxd3 Nxb2 $8 $19 {: with bNd7 instead of c6, there would be Qxa6}) (29. O-O-O d3 $1 30. Qf7+ Kb6 $1 31. Qxg7 Nxd2 $1 32. Rxd2 Qg1+ $8 33. Rd1 Qe3+ $8 34. Kb1 Qe2 $3) 29... Kb6 $8 30. Qxg7 (30. Nf3 Nxd2 $1 31. Kxd2 d3 $3 32. cxd3 Qf2+ $1 {(with ...Kb8? Qe8+, there would now be Qe2!)}) 30... Nxd2 31. Kxd2 (31. O-O-O d3 $1 {as above}) 31... d3 $3 32. cxd3 Qf2+ $8 33. Kc1 Bxd3 $19) (27... Kd6 $2 28. O-O-O $8 Rxe6 29. Nf5+ $8 Kd7 30. Nxg7 Qxg7 31. f5 $3 d3 $8 (31... Rf6 $2 32. Bh6 $18) 32. fxe6+ $8 Ke8 $8 (32... Kd8 $2 33. c3 Nxd2 34. Kxd2 $18 Qe5 35. Qh4+ Kc8 36. Re1 $8 $18) 33. c3 $8 Nxd2 34. Qf5 $3 (34. Kxd2 $6 Qe5 $1 35. Re1 $2 Qf4+ $8) 34... bxc3 35. Qf7+ $8 Qxf7 36. exf7+ Kf8 37. Rg1 $1 $16) 28. f5 $8 Nxd2 $2 (28... Qf6 $3 29. Bf4 Nd8 $8 30. Bg8 $1 Kc6 $1 (30... Rxg8 31. Nxg7 $8 Rxg7 32. Nf3) 31. Qg3 $1 Nxe6 $8 (31... Rxg8 $2 32. Bg5 $3) 32. Bxe6 Nd6 $3 {[#]} ( 32... Nxb2 $2 33. Kf2 $1 d3 $8 34. Nf3 $1 $11) 33. Qg4 (33. Bxd6 Rxe6+ $8) 33... Rh8 $8 $19) (28... d3 29. Qg3 $1 (29. c3 $2 bxc3 $19) (29. cxd3 Nxb2 $8 $19) 29... Nd6 (29... Rxe6+ $1 30. fxe6+ Kc8 $8 31. Qxd3 $8 Qf6 32. Nf5 $8 Qe5+ $1 33. Be3 Kb7 34. e7 $8 Nxe7 35. Qd4 $3 Nxe3 $15) 30. cxd3 $6 (30. O-O-O $1 Bxb2+ 31. Kb1 Qf6 $8 32. cxd3 $8 Nb5 $8 33. d4 $8 Bxd4 34. Bg5 $8 $11) 30... Nd4 $1 31. Kd1 $8 Nxe6 32. fxe6+ Rxe6 33. Qh3 $8 Nc4 $3 {[#]} 34. dxc4 Bxc4 {(for .. .Be2+!)} 35. Be3 $8 d4 $8 36. Qg2 dxe3 37. Qb7+ Kd6 $1 38. Qxb4+ Ke5 $1 39. Qxf8 Bxf8 $17) 29. O-O-O $1 $11 {After two black mistakes, everything is levelled.} (29. Kxd2 $1 Bh6+ (29... Qf6 30. Re1 $1 d3 31. Qg3 $8 Bh6+ $8 32. Kd1 $8 dxc2+ $8 33. Kxc2 Nd4+ $1 34. Kb1 $8 Nxe6 $8 35. fxe6+ Rxe6 36. Rxe6 Kxe6 $8 {(... Qxe6? g7+-)} 37. Qg4+ Kd6 $11) (29... Rxe6 $2 {doesn't go with the King on d7}) 30. Kd1 $1 Qd6 (30... Qf6 31. Qg3 Rxe6 $8 32. fxe6+ Kc8 $1 33. Nf3 $8 Qxe6 $11) 31. Nf3 Ne5 $8 32. g7 $1 (32. Nxe5+ $2 Qxe5 $19) (32. Qxh6 $1 Nxf3 $8 33. Qg7+ $8 Re7 34. Qf6 $8 $11) (32. Ne1 $6 Nc4 $1 33. Ng2 $8 Nxb2+ 34. Ke1 Rc8 $1 35. Kf2 Be3+ $8 36. Kf3 Rxc2 $17) 32... Bxg7 $8 33. Nxg7 $1 Nxf3 $8 34. Nxe8 $8 Qf4 $3 35. Qg2 $8 Qe3 $1 (35... Bf1 $1) 36. Qg7+ Kxe8 $8 37. Qg8+ $8 Ke7 (37... Kd7 38. Qxd5+ $8 Kc7 $11) 38. Qe6+ $8 Kf8 $11) 29... Qf6 $8 30. Nxg7 $1 (30. Nc5+ $2 Kc8 31. Nxa6 d3 $1 $19) (30. Rxd2 $1 Nd8 $1 (30... Bh6 $2 31. Nf3 $1) (30... d3 $1 31. cxd3 Nd4 $1) 31. Qg4 $11) (30. Qg3 $1 {(threatens mate)} Rxe6 $1 (30... Rc8 $1 31. Rxd2 d3 $8) 31. fxe6+ Kc8 $8 (31... Qxe6 $2 32. Rxd2 $8 $18) 32. Qg4 $1 (32. e7 $1 Nxe7 33. Qh3+ $8 Kd8 34. Rxd2) 32... Ne7 33. Rxd2 $8 Bh6 34. Nf3 $8 Be2 $3 35. g7 $1 (35. Qxd4 $1 Qxf3 $8 36. Qc5+ $8 Kb8 $11) 35... Bxf3 36. g8=Q+ $8 Nxg8 37. Qxg8+ Qd8 $8 38. Qf7 $1 Qh4 $1 (38... Bxd2+ $1 39. Kb1 $8 Qh4 $1) 39. Qd7+ $1 Kb8 40. Qd6+ Kb7 41. Qd7+ $8 Kb6 42. Qd6+ $8 Kb7 $8 $11) 30... Re3 $8 (30... Qxg7 $4 31. f6+) 31. Nh5 $2 {Applauded by commentators at the time.} (31. Qg2 $1 Ne4 $8 (31... Qxg7 $2 32. Qxd5+ {(or f6!)} Kc7 33. Qf7+ $3) 32. Nh5 $8 Qxh4 $8 33. g7 $8 Ne7 34. f6 $1 Re1 $1 35. fxe7 $8 Rxd1+ $8 36. Kxd1 Qxh5+ $8 37. Kc1 Nf6 $11) (31. Qh2 $2 Re2 $8 32. Qf4 d3 $8 33. Rxd2 Re1+ $1 34. Rd1 Rxd1+ $8 35. Kxd1 Qxb2 $8 36. cxd3 Nd4 $8 37. Qe3 Qa1+ 38. Qc1 Qxa2 $8 39. Qe3 Qb3+ $8 40. Kd2 Qc3+ $8 41. Kd1 Bxd3 $8 42. Qe8+ Kd6 $8 43. Qd8+ Kc6 $8 44. Qc8+ Kb6 $19) (31. Qg4 $2 b3 $3 32. Nh5 (32. axb3 Nb4 $1) 32... Qg5 $3 { : text, but with black sacrifice instead of white !}) (31. Qh1 $1 Ne4 $1 32. Ne6 $8 (32. Ng2 $2 Ra3 $3) 32... Re2 (32... b3 $2 33. Qh2 $3) 33. Re1 $8 Rf2 $1 (33... d3 $1 34. Rxe2 dxe2 35. Nf3 Qxf5 36. g7 $8 $11) 34. Rxe4 $8 Rf1+ $1 ( 34... dxe4 $1 35. Nc5+ Kc7 36. Nxe4 $11) 35. Qxf1 Bxf1 36. g7 $1 dxe4 $8 37. g8=Q $8 Qxh4 $8 $11) 31... Qg5 $3 $19 (31... Qe5 $3 {(leads to a less spectacular line, but also wins !)} 32. g7 (32. Qg4 b3 $3 33. axb3 Nb4 $8 $19) (32. Nf3 Rxf3 $8 33. Qg2 b3 $8 34. axb3 Nxb3+ $8 35. cxb3 Nb4 $3 36. Qxf3 Qc7+ $8 37. Kb1 {(Kd2 ...Qh2+!)} Qc2+ $8 38. Ka1 Be2 $8 $19) 32... b3 $3 (32... Rxh3 $2 33. g8=Q b3 34. Ng6 $3 Qd6 35. axb3 {for Qe6+}) 33. g8=Q (33. axb3 Nb4 $1) 33... bxa2 $8 {(for a 4th Queen ?)} 34. Nf6+ Kc7 $1 35. Nxd5+ Kb7 $8 36. Qf7+ Ne7 $8 $19) 32. Qg4 {Nice and wrong, but that's the best you can do.} (32. Qg2 b3 $8 33. axb3 (33. a3 Qxh5 $1 34. g7 bxc2 $8 35. Kxc2 Bd3+ $1 36. Kxd2 Re2+) (33. Nf6+ Qxf6 $8 34. g7 {(axb3 ...Nxb3+!! cxb3 ...Nb4!!)} bxa2 $8 35. Kxd2 Qe5 $1) (33. Qxg5 bxa2 $8 34. Kxd2 Re2+ $8) 33... Nxb3+ $8 34. cxb3 (34. Kb1 Qxh5 $8 $19) 34... Rc3+ $8 35. Kb1 Bd3+ $8 36. Ka1 (36. Ka2 Nb4+ $1 37. Ka3 Qd8 $3) (36. Rxd3 Qc1+ $1 37. Ka2 Nb4+ $8 38. Ka3 a5 $1 39. Ka4 Rc5 $1) 36... Qc1+ $1 { (more stylish than ...Rc1+!)} 37. Rxc1 Rxc1+ 38. Ka2 Nb4+ $8 39. Ka3 a5 $3 {[#]: #4}) (32. Qh1 Ne4 $3 (32... b3 $1 33. axb3 Ne4 $8) 33. Kb1 Qxh5 $19) (32. Nf3 {(attempt to achieve a "Roman theme")} Rxf3 $8 (32... Nxf3 $2 33. f6+ Re6+ $8 {(...Kd8? Qg3!!)} 34. Kb1 $11) 33. Qg4 Qe3 $3 {[#]} (33... b3 $2 34. Qxg5 $8 bxa2 $8 35. Kxd2 $1 {(bR is worse than on e3 !)} Rf2+ 36. Ke1 $8 $11) 34. f6+ Kc7 35. Qg1 b3 $1 (35... Ne4+ $1 36. Qxe3 {(Kb1 ...Rf1!! Rxf1 ...Bxf1)} dxe3 37. g7 e2 $1 $19) (35... Be2 $2 36. Qxe3 dxe3 37. Re1 $8 $11) 36. axb3 ( 36. Qxe3 bxa2 $1 37. Qa3 Rxa3 $8 38. Kxd2 Rf3) 36... Be2 $1 (36... Ne4+ $1) 37. Qxe3 dxe3 38. Re1 (38. g7 Bxd1 $1 39. g8=Q Rf1 $8) 38... Nb4 $3 $19 {: #2 }) 32... b3 $3 {[#]Classy, isn't it ?} (32... Qxg4 $4 33. Nf6+ $8 Kc7 34. Nxg4 $18) 33. axb3 (33. cxb3 Nxb3+ $1 (33... Nb4 $1) 34. axb3 (34. Kb1 Bd3+ $1 35. Rxd3 Re1+ 36. Kc2 Na1#) 34... Rc3+ $8 35. Kb1 Bd3+ $1 (35... Rc1+ $1 36. Rxc1 Bd3+ $8 37. Rc2 Qd2 $8) 36. Rxd3 (36. Ka2 Nb4+ $1 37. Ka3 Rc6 $3 38. Qxg5 Nc2+ $8 39. Ka2 Ra6+ $8 40. Kb1 Ra1# $1 {model mate}) (36. Ka1 Qc1+ $3 37. Rxc1 Rxc1+ 38. Ka2 Nb4+ $8 39. Ka3 Nc2+ $1 {(or ...a5!)} 40. Ka2 Ra1#) 36... Qc1+ $1 37. Ka2 Nb4+ $1 38. Ka3 Nc2+ $1 (38... a5 $2 {(that was played on Qg2, does not go with the Queen on g4)} 39. f6+ $8 Kd8 40. Qd1 $3 Rxb3+ 41. Rxb3 $8 Qxd1 42. Rxb4 $1 $11) (38... Nxd3 $1) 39. Ka4 Qa1+ 40. Kb5 Rc5+ $3 41. Kxc5 Qa5#) (33. Qxg5 bxa2 $8 34. Kxd2 Re2+ $8 {and mate}) (33. Nf6+ Qxf6 $1 (33... Kc8 $1) 34. axb3 Nb4 $1 (34... Nxb3+ $1 {: only move on Qg2}) 35. Rxd2 (35. Kxd2 Re2+ $1) 35... Re1+ 36. Rd1 Be2 $3 $19) (33. a3 Rc3 $3 34. bxc3 dxc3 $8 35. cxb3 ( 35. Qxg5 b2# {pure mate}) 35... Bd3 $1 {(this did not work with the Queen on g2 attacking d5)} 36. Qxg5 Nxb3#) 33... Nxb3+ $1 (33... Nb4 $3 34. c4 ( 34. Qxg5 Na2+ $8 35. Kxd2 Re2#) (34. Nf6+ Qxf6 35. Rxd2 Re1+ 36. Rd1 Be2 $3) 34... Nxb3+ $1 35. Kb1 Bxc4 $8 36. Qxg5 Bd3+ $1 {followed by mate}) 34. Kb1 (34. cxb3 Rc3+ $8 35. Kb1 Bd3+ $1 {: see 33rd}) 34... Rd3 $2 {Let escape win.} (34... Nd2+ $8 35. Rxd2 (35. Kc1 Nb4 $8 36. Kxd2 {(b3 ...Rc3!! or Rg1 .. .Nf1!)} Re2#) (35. Ka1 Qd8 $1 {(or ...Nb4!)} 36. f6+ Kd6 $8 37. Rxd2 Qa5+ $8 38. Kb1 Nb4 $8 39. Rd1 Qa2+ $8 40. Kc1 Qa1+ $8 41. Kd2 Qxb2 $8) 35... Re1+ $8 36. Rd1 Qxg4 $1 (36... Qd2 $1) 37. Nf6+ Kd6 $8 {(it is necessary to control c5)} 38. Nxg4 (38. Rxe1 Qxh4 $19) 38... Rxd1+ $8 39. Ka2 Nb4+ $8 40. Ka3 Ra1+ $1 41. Kxb4 Bc4 $1 {followed by a model mate}) 35. Qg1 $2 {Relaunch the engine.} (35. Qxg5 $2 Rxd1+ $8 36. Ka2 Ra1+ 37. Kxb3 Bc4#) (35. cxd3 $2 Bxd3+ $8 36. Ka2 (36. Rxd3 Qc1+ $8 37. Ka2 Nb4+ $8 38. Ka3 {(Kxb3 ...Qc4+!)} Nxd3 $8 39. f6+ Kd8 $8 40. Qe2 Qc5+ $1 {(or ...Nbc5!)} 41. Kxb3 Qc4+ $8 42. Ka3 Qa6+ $3 43. Kb3 Nc5+ $1 44. Kb4 Qb6+ $8 45. Qb5 a5+ $8) 36... Nb4+ $8 37. Ka3 (37. Kxb3 Bc2+ $8 38. Kxb4 Qe7+ $8 39. Kb5 a6+ $3 40. Kxa6 Kc6 $3 {and #2}) 37... Qd8 $3 38. f6+ (38. Rxd3 Nc5 $8 39. f6+ Kc6 $8 40. Kxb4 Qb6+ $8) (38. Kxb4 Qb6+ $1 39. Ka3 Bc4 $1) 38... Kc6 $8 39. Kxb4 (39. Qe6+ Kb5 $8) 39... Nc5 $8 {[#](what is Knight and Rook less ?)} 40. Qxd4 {(if not, #2)} Qb6+ $1 {(or on b8)} 41. Kc3 Qb3+ $8 42. Kd2 Qc2+ $8 43. Ke3 Qe2+ $8 44. Kf4 Ne6+ $8 45. Kg3 Nxd4 $8 46. f7 (46. g7 Qe3+ 47. Kh2 Bxh7 $1) 46... Qe3+ $8 47. Kh2 Nf3+ $8 48. Kh3 (48. Nxf3 Qf2+ $8 49. Kh1 Qxf3+ $8) 48... Ng5+ $8 49. Kg4 (49. Kg2 Qh3+ $8 50. Kg1 Qg4+ $8) 49... Be2+ $8 50. Kf5 Qe7 $8 51. Rc1+ (51. Nf6 Bxd1 $8) (51. Rd4 Ne6 $8) 51... Kd6 $1 (51... Kb7 $1) (51... Kb6 $4 52. Nf4 $3) (51... Kb5 $2 52. Rc7 $3 $11) 52. f8=Q Qxf8+ $8 53. Kxg5 Qe7+ $8 54. Kh6 Qxh4 $19) (35. Nf6+ $1 Kc8 $1 (35... Qxf6 $2 36. cxd3 $18) (35... Kd8 $1 36. cxd3 Bxd3+ $8 37. Rxd3 $8 { (Ka2? ...Nc1+!! : compare with 35...Kc8)} Qc1+ $8 38. Ka2 Nb4+ $8 39. Ka3 $8 Nxd3 {(...Nc5 Qd1!!)} 40. Qg2 $3 Nbc5 41. Qxd5+ $8 Kc7 $8 42. Ne8+ $8) (35... Kc7 $1 36. cxd3 $1 Bxd3+ $8 37. Ka2 $1 {(Rxd3?! is less good despite a future Nxd5+! ...Kd8!! Qe2!)} Qxf6 $8 38. Kxb3 $1 Qd6 $8 {(...Na5+? loses with bK on c7 : Ka2!! ...Qa6 Qg3+!!)} 39. Rxd3 $8 Qc5 $8 40. Qd1 $1 Qc4+ $8 41. Ka3 Qa6+ $8 42. Qa4 Qxd3+ $8 43. Ka2 a5 $3 {(Nc6 is protected)} 44. Qb3 Nb4+ $1 45. Ka3 $8 Qf1 $1 46. Ka4 $8 Kb6 $1 47. g7 Qa1+ $1 48. Qa3 Qd1+ $1 49. Qb3 $8 $11) 36. cxd3 $1 (36. Rg1 $1 Nd2+ $1 37. Kc1 $8 $11) 36... Bxd3+ $8 37. Ka2 $8 {[#](now, depending on whether the bK is on c8 or d8, the good becomes bad and vice versa)} (37. Rxd3 $2 Qc1+ $8 38. Ka2 Nb4+ $8 39. Ka3 Nxd3 $8 40. Qg2 Nbc5 $1 $19 {: no Qxd5+}) 37... Qxf6 $8 (37... Nc1+ $2 38. Ka3 $8 Qxf6 39. Rxc1 $8 Qd6+ 40. Ka2 $8 $18 {because bN is pinned, forbidding ...Nb4+! Kb3 ... Qb6!!}) 38. Kxb3 $1 (38. Rxd3 $1 Ne5 $8 39. Qd1 $1 Nxd3 $8 40. Kxb3 $1 Qa6 $1 { (or ...Qb6+! Kc2! ...Nxb2!!)} 41. Qc2+ Kd8 42. Nf3 $1 Qb7+ $8 43. Ka3 $8 Qe7+ $8 44. Kb3 $11) 38... Na5+ $8 {[#](this time, it is according to whether the bK is on c8 or c7 that the good and the bad are interchanged)} (38... Qd6 $2 39. Rxd3 $1 Qc5 40. Qd1 $1 {wins with bK on c8, as Knight will be under attack}) 39. Ka2 $8 Qa6 $1 {(or first ...Nb3!=, both failing with the bK on c7)} 40. f6+ $3 (40. Rxd3 $2 Nc6+ $8 41. Ra3 {(for Kb3, see below)} Nb4+ $8 42. Kb3 Qc4+ $8) 40... Kd8 $8 (40... Kb8 $2 41. Qg3+ $8) (40... Kb7 $2 41. Qd7+ $8) 41. Rxd3 $8 Nc6+ $1 (41... Qc4+ $1) (41... Qxd3 $2 42. Qf3 $8 Qc4+ 43. Kb1 $8 $18) 42. Kb3 $8 Qxd3+ $1 43. Ka4 $8 Qc2+ 44. Ka3 $8 (44. b3 $2 Qc5 $1) 44... Qc5+ 45. Kb3 $8 Na5+ 46. Ka4 $8 (46. Ka2 $2 Qc4+ $8 47. Kb1 Qd3+ $8 48. Ka2 Nc6 $8) 46... Qc4+ 47. Kxa5 $8 a6 48. Kb6 $3 $11 {would lose with black King on c8 ! }) (35. Rf1 $1 {(or on g1)} Qd2 $1 (35... Nd2+ $1 36. Kc1 $8 Nb3+ $8 37. Kb1 $11) 36. f6+ Kd8 $8 37. f7 Qxc2+ $3 38. Kxc2 Nb4+ $8 39. Kb1 $11) (35. Re1 $1 Qd2 $1 (35... Nd2+ $1) 36. f6+ Kd8 $8 37. Qg1 $8 Qa5 $6 (37... Nb4 $2 38. Rc1 $8 $18) (37... Qxc2+ $1) 38. Re8+ $8 Kxe8 (38... Kc7 39. cxb3 $8 Nb4 $1 40. Qh2+ $8) 39. f7+ Kd7 $8 40. Nf6+ $8 Kc7 $8 41. Nxd5+ Kb7 $1 42. cxb3 $8 Rxb3 $8 43. g7 $8 Nb4 $8 44. Nxb4 Rxb2+ $8 45. Kxb2 $8 Qxb4+ $8 46. Kc2 $11) 35... Nd2+ $3 (35... Rxd1+ $1 36. Qxd1 Be2 $3 37. Qxe2 Qg1+ $8) (35... Qxh5 $1 36. cxd3 Qe2 $3 {for ...Bxd3!}) 36. Ka1 (36. Kc1 Nb4 $1 {(threatens mate)} 37. cxd3 (37. b3 Rc3 $1) (37. c4 Bxc4 $1) 37... Bxd3 $1 (37... Nb3+ $1) 38. Nf6+ Kc8 39. b3 (39. Re1 Nb3+ $1) 39... Nc4+ $3 {[#]} 40. Qxg5 Na2# $1 {model mate}) 36... Qd8 $1 (36... Nb4 $1 37. cxd3 (37. Qxg5 Nb3+ $1) (37. Re1 Nxc2+ $1) 37... Nb3+ $1 38. Kb1 Qc1+ $1 (38... Bxd3+ $1) 39. Rxc1 Bxd3+ $8 40. Rc2 Bxc2# $1 {model mate}) 37. Nf6+ Kc8 38. Rxd2 Qa5+ $1 (38... Nb4 $1 39. Rxd3 Bxd3 $1) 39. Kb1 Nb4 $1 (39... Bc4 $1 40. b3 (40. Rxd3 Qa2+ $8) 40... Bxb3 $1 41. cxb3 Rxd2) 40. Rxd3 Qa2+ $8 41. Kc1 Nxd3+ $4 {This should give a full point. The time check has passed, but do the players know that? Probably not, they have hardly been off for the last 40 moves...} (41... Qa1+ $8 42. Kd2 Qxg1 $8 $19) 42. Kd2 $8 { "Forgotten" !} (42. cxd3 $2 Qa1+ $8) 42... Qa5+ (42... Qxb2 43. Nxd5 $8 $18) 43. Ke2 $2 {It will only be half a point.} (43. c3 $3 dxc3+ 44. bxc3 $8 Qa2+ 45. Ke3 $8 Qc4 (45... Ne5 46. g7) 46. Qg4 $18) 43... Ne5+ $8 (43... Ne5+ 44. Kf2 $8 Qd2+ $8 45. Kg3 Qg5+ $8 46. Kf2 $8 Qd2+ $1 (46... Qxh4+ $2 47. Qg3 $8 Qxf6 48. g7 $8 $18) (46... Qf4+ $1) 47. Kg3 $11) 1/2-1/2 [Event "2#"] [Site "?"] [Date "1960.??.??"] [Round "?"] [White "Retter, J."] [Black "0518.57"] [Result "1-0"] [SetUp "1"] [FEN "8/5p2/2p2K1p/R1pk2pr/p1NP1nRp/P2nP2P/P2N4/5B2 w - - 0 1"] [PlyCount "0"] [EventDate "1960.??.??"] [SourceDate "2022.06.09"] 1-0 [Event "2#"] [Site "?"] [Date "1967.??.??"] [Round "?"] [White "Retter, J."] [Black "1855.33"] [Result "1-0"] [SetUp "1"] [FEN "n1R5/2b2K2/1p2R3/1pP5/1N1k1p2/3PN3/1Prr3B/1BQ5 w - - 0 1"] [PlyCount "0"] [EventDate "1967.??.??"] [SourceDate "2022.06.09"] {AB-BC-CD-DA. Quadruple black correction.} -- 1-0 [Event "2#"] [Site "?"] [Date "2002.??.??"] [Round "?"] [White "Retter, Y."] [Black "1248.55"] [Result "1-0"] [SetUp "1"] [FEN "6Q1/4N2p/2pPRp2/2P3n1/N2k1pP1/Rn1P1P2/2bp2K1/5B2 w - - 0 1"] [PlyCount "0"] [EventDate "2002.??.??"] [SourceDate "2022.06.09"] 1-0 [Event "2#"] [Site "?"] [Date "1915.??.??"] [Round "?"] [White "Mosely, A."] [Black "1188.26"] [Result "1-0"] [SetUp "1"] [FEN "6b1/5n1p/4p2P/5N2/1Np1kpB1/1nQ5/3Pp1pK/3bR1B1 w - - 0 1"] [PlyCount "0"] [EventDate "1915.??.??"] [SourceDate "2022.06.09"] 1-0 [Event "2#"] [Site "?"] [Date "2017.??.??"] [Round "?"] [White "Shire, D."] [Black "1248.16"] [Result "1-0"] [SetUp "1"] [FEN "8/2n5/p2Q4/p1p5/P1k1p1n1/R4p2/5p2/1RNBbN1K w - - 0 1"] [PlyCount "0"] [EventDate "2017.??.??"] [SourceDate "2022.06.09"] 1-0 [Event "2#"] [Site "?"] [Date "1935.??.??"] [Round "?"] [White "Adabashev, M."] [Black "4858.22"] [Result "1-0"] [SetUp "1"] [FEN "7b/2N1p3/1Kn1Q2r/1NR4p/1k2qRn1/1P1B4/r2P4/4B3 w - - 0 1"] [PlyCount "0"] [EventDate "1935.??.??"] [SourceDate "2022.06.09"] 1-0 [Event "2#"] [Site "?"] [Date "1946.??.??"] [Round "?"] [White "Peris Pardo, J."] [Black "4888.44"] [Result "1-0"] [SetUp "1"] [FEN "6K1/3ppP2/p5RN/4kP2/rQn1Pp2/q2R4/b2P1bnB/4N1rB w - - 0 1"] [PlyCount "0"] [EventDate "1946.??.??"] [SourceDate "2022.06.09"] {A. Eerkes 1950 version.} -- 1-0 [Event "2#"] [Site "?"] [Date "1997.??.??"] [Round "?"] [White "Knuppert, H."] [Black "0585.44"] [Result "1-0"] [SetUp "1"] [FEN "3rN1B1/1R4b1/4pp2/N1pk4/1P1BpP2/2P2P2/2n1R1b1/6K1 w - - 0 1"] [PlyCount "0"] [EventDate "1997.??.??"] [SourceDate "2022.06.09"] 1-0 [Event "2#"] [Site "?"] [Date "1948.??.??"] [Round "?"] [White "Savournin, J."] [Black "4858.03"] [Result "1-0"] [SetUp "1"] [FEN "2NNRB2/1K1p4/1p3R2/3kr2q/2nnp3/3bQ3/B7/1r6 w - - 0 1"] [PlyCount "0"] [EventDate "1948.??.??"] [SourceDate "2022.06.09"] 1-0 [Event "2#"] [Site "?"] [Date "1937.??.??"] [Round "?"] [White "Pape, E."] [Black "4555.44"] [Result "1-0"] [SetUp "1"] [FEN "B2bQ3/1q5p/3rPp2/p2n2p1/R1P1k1N1/2P4N/4P3/5RBK w - - 0 1"] [PlyCount "0"] [EventDate "1937.??.??"] [SourceDate "2022.06.09"] 1-0 [Event "2#"] [Site "?"] [Date "1956.??.??"] [Round "?"] [White "Diot, R & Scotti L"] [Black "1285.64"] [Result "1-0"] [SetUp "1"] [FEN "4R2B/2p1p3/B1Pbbp2/R1npkP2/1N2P2Q/K1P1N2P/5P2/8 w - - 0 1"] [PlyCount "0"] [EventDate "1956.??.??"] [SourceDate "2022.06.09"] 1-0 [Event "2#"] [Site "?"] [Date "1956.??.??"] [Round "?"] [White "Oudot, J."] [Black "4518.45"] [Result "1-0"] [SetUp "1"] [FEN "N1R1B3/RN1n1Q2/p1q2p2/rk2nP2/p1p1p3/P1P1P3/8/3K4 w - - 0 1"] [PlyCount "0"] [EventDate "1956.??.??"] [SourceDate "2022.06.09"] {A French creation... Mansfieldian! Of course not honoured. Perpetual incompetence of judges...} -- 1-0 [Event "3#"] [Site "?"] [Date "1894.??.??"] [Round "?"] [White "Baird, EEH."] [Black "1012.00"] [Result "1-0"] [SetUp "1"] [FEN "1K3Q2/8/8/4k3/8/N7/N7/7B w - - 0 1"] [PlyCount "0"] [EventDate "1894.??.??"] [SourceDate "2022.06.09"] {Edith Elina Helen Winter-Wood, married to William James Baird.} -- 1-0 [Event "3#"] [Site "?"] [Date "1953.??.??"] [Round "?"] [White "Draiska, I."] [Black "1328.13"] [Result "1-0"] [SetUp "1"] [FEN "1Q6/4p3/2n1B3/3r3n/2p1k3/5N1P/1B2pK2/4N3 w - - 0 1"] [PlyCount "0"] [EventDate "1953.??.??"] [SourceDate "2022.06.09"] {Given to the 2018 English Championship.} -- 1-0 [Event "4#"] [Site "?"] [Date "1991.??.??"] [Round "?"] [White "Kirillov, V & Maslov B"] [Black "0452.67"] [Result "1-0"] [SetUp "1"] [FEN "3B1b1K/pr1pR1p1/Np1p1PP1/1P1k1N1P/5P2/2p2p2/2P5/5B2 w - - 0 1"] [PlyCount "0"] [EventDate "1991.??.??"] [SourceDate "2022.06.09"] {Given at the Czech Championship 2014 and the Latvian Championship 2018.} -- 1-0 [Event "4#"] [Site "?"] [Date "1912.??.??"] [Round "?"] [White "Pauly, W."] [Black "0284.87"] [Result "1-0"] [SetUp "1"] [FEN "5b2/3pp1p1/1p2P1p1/3P2Pp/1P2RP1B/1pK2P2/1P2Pn1N/1BRbk3 w - - 0 1"] [PlyCount "0"] [EventDate "1912.??.??"] [SourceDate "2022.06.09"] 1-0 [Event "h#6"] [Site "?"] [Date "1936.??.??"] [Round "?"] [White "Bebesi, J."] [Black "0007.00"] [Result "1-0"] [SetUp "1"] [FEN "8/8/6K1/8/8/k5n1/8/N5n1 b - - 0 1"] [PlyCount "0"] [EventDate "1936.??.??"] [SourceDate "2022.06.09"] 1-0 [Event "h#7 3 sol"] [Site "?"] [Date "2002.??.??"] [Round "?"] [White "Karamanits, A."] [Black "3643.01"] [Result "1-0"] [SetUp "1"] [FEN "6b1/5k2/p7/2r1r3/1K6/3q4/1n6/1B6 b - - 0 1"] [PlyCount "14"] [EventDate "2002.??.??"] [SourceDate "2022.06.09"] 1... Ke6 (1... Qd6 2. Be4 $1 Rcd5+ 3. Kc3 Nd3 4. Kd2 Re7 5. Ke3 Ne5 6. Kf4 Ke6 7. Kg5 Bf7 8. Bf5# $1 {[#]}) (1... Qd5 2. Bd3 $1 Rc6 3. Bb5 Rf6 4. Ka5 Ke6 5. Kb6 Nc4+ 6. Kc7 Nd6 7. Kd8 Bf7 8. Bd7# $1 {[#]}) 2. Bc2 $1 Kd5 3. Ba4 Rc4+ $1 4. Ka5 Qd4 5. Kxa6 Nd3 6. Kb7 Nc5+ 7. Kc7 Be6 8. Bc6# $1 {[#]} 1-0 [Event "s#3"] [Site "?"] [Date "2016.??.??"] [Round "?"] [White "Gavrilovski, Z."] [Black "4858.35"] [Result "0-1"] [SetUp "1"] [FEN "1BnN4/1b6/4P2q/2pk1pQ1/R1N2prr/2PKPpp1/2BR4/6n1 w - - 0 1"] [PlyCount "0"] [EventDate "2016.??.??"] [SourceDate "2022.06.09"] 0-1 [Event "s#5"] [Site "?"] [Date "1998.??.??"] [Round "?"] [White "Gamnitzer, C."] [Black "1785.28"] [Result "0-1"] [SetUp "1"] [FEN "2br3B/3P4/2NP1R1p/p3Q3/4N3/2ppk2p/1p1p3p/1r1n1KbB w - - 0 1"] [PlyCount "10"] [EventDate "1998.??.??"] [SourceDate "2022.06.09"] 1. Nd4 $1 {(/\ 2 Nc2+)} Rc1 (1... Ba6 {(remote blocking !)} 2. Qf4+ $1 {[#]} Kxd4 3. Nf2+ Kc5 4. Rf5+ Kb6 5. Qe3+ Nxe3#) (1... Ra1 $2 2. Nc2+ dxc2 3. Qxc3+ Nxc3#) 2. Nb5 $1 {[#](/\ 3 Nxd2+)} (2. Rf2 $2) 2... Ra1 $1 {Or ...Rb1.} (2... a4 $2 3. Nxd2+ Kxd2 4. Qe2+ {(using c1 blocking)} dxe2#) (2... Rc2 $2 3. Qh5 a4 4. Qe2+ dxe2#) (2... Bb7 $2 3. Nexc3+ {(or on f2)} Be4 4. Nxd1+ Rxd1#) 3. Qg5+ $1 hxg5 4. Rf3+ Kxe4 5. Nxc3+ Nxc3# {The function of Bh8, which has been enigmatic for a long time, appears clearly.} 0-1